---
Advertisements

---
Did you know that the chances of finding an exact copy of yourself—a doppelganger—is one in a trillion?
You may never be related to that person by blood, but by sheer luck in the combinations in the 24 sets of chromosomes that make up your genes, there's a 1 in 135 chance that you have a completely identical doppelganger anywhere in this world.
Look Alike of Lee Kuan Yew Spotted
So imagine you're just casually having a cup of Kopi-O for breakfast and you look around randomly.
All of a sudden, this uncle catches your eye because he looks exactly like Lee Kuan Yew.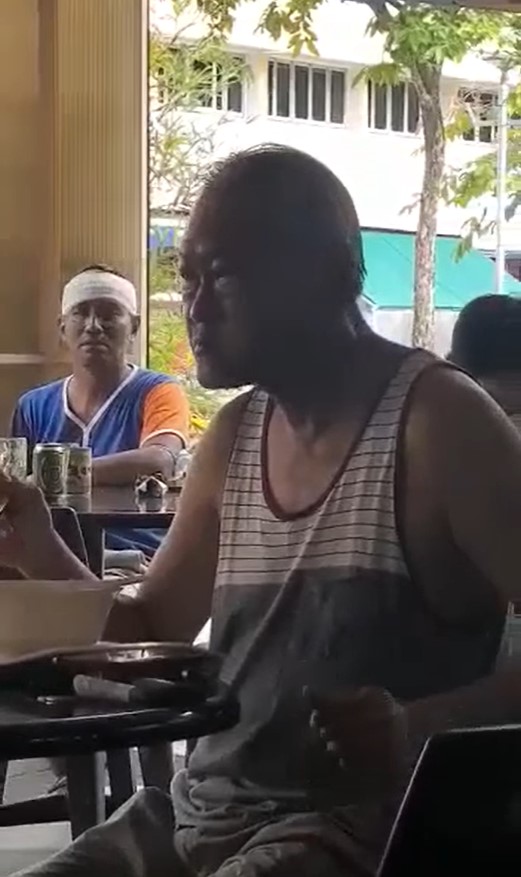 And you're fairly sure that our late forefather of Singapore passed away on 23 March 2015.
The news reported about his death and eulogised him for weeks; there were long queues outside his funeral hall just to pay him a few short moments of respect; government officials around the world had nothing but praise for this political giant of Asia.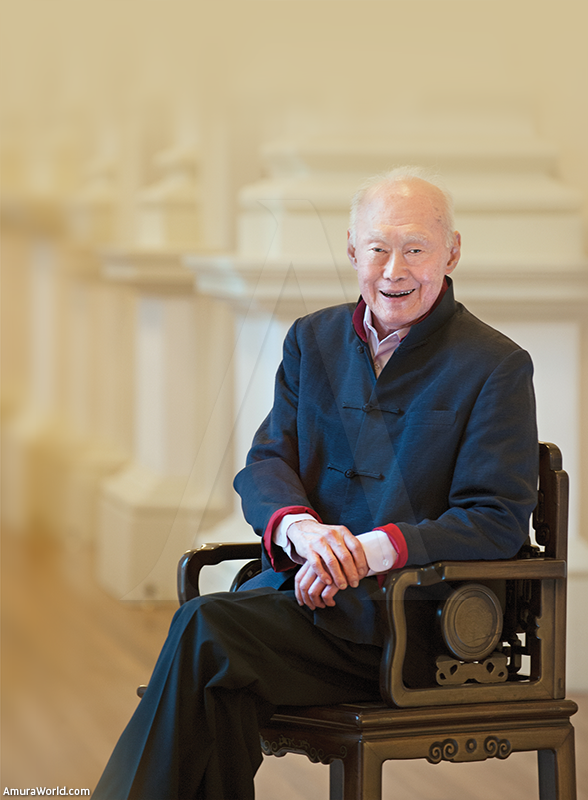 But seriously, the resemblance is uncanny.
If Lee Kuan Yew was the sort of person who would dress himself down to tank tops and slippers like your everyday uncle, that is.
Say what you want, but the old senior Prime Minister was a classy and suave man.
Join our Telegram channel for more entertaining and informative articles at https://t.me/goodyfeedsg or download the Goody Feed app here: https://goodyfeed.com/app/
Facebook Bugs Out at The Right Time
Funnily enough, Facebook seems incapable of handling the emergence of Lee Kuan Yew's doppelganger as well because it completely bugged out.
As of writing this article, the issue hasn't been resolved yet.
There are over 480 reactions, 100 comments and 200 shares, but the video still only shows "1 View".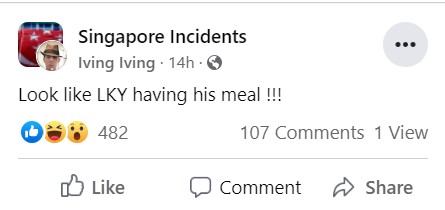 Maybe he is still looking down at us, after all.
The Netizens' Varied Reactions
The netizens were naturally shocked, with numerous "OMG" floating around the comments, while pointing out how similar their facial features were.
Some wonder if he gets priority treatment just based on his looks alone.
There were a number of jokes being tossed around too, like one netizen who said, "LKY mentioned before if it needs be he will rise from his grave and true enough he is doing that now, but first he needs to eat to get back his energy so he can wield his whip."
Let the man enjoy his meal in peace then.
Below that, another jokester quips, "Remind him to return his tray."
Times have changed in Singapore, after all. We must each do our part to keep our hawker centres and food courts clean. Even Lee Kuan Yew's lost twin is no exception to this rule.
The more superstitious people were begging people to not play tricks on them because it's not the seventh month (Qing Ming) yet.
Others are saying that they need to track down this uncle as soon as possible and offer him jobs, ranging from running as the next Prime Minister, starring in the movies or plays that are about Lee Kuan Yew's life, or simply to hire him for a party to make their grandparents happy.
---
Advertisements

---
All in all, the internet definitely had their share of fun at this revelation. 
Read Also:
Featured Images: Facebook (Singapore Incidents) & Amura World

Fresh grads, you don't need any experience to earn up to $4,200 with this "secret":
Read Also: