Disclaimer: Anyone who clicks on this article is probably going to know more about the dude and dudette in the picture than I do.
Because I knew absolutely nothing. Their names and faces rang no bells.
So when you see a mistake in this article, bear that in mind before you buy eggs to throw at me through your screen. Or maybe you just want to throw eggs at me for my ignorance. Then I have no good reason to stop you, but please don't, I don't like eggs.
Okay, I'm going to go back to pretending like I know what's happening now. The article starts properly in 3…2…1
Editor's Note: She's just humblebragging on how young she is.
Li Nanxing to Be in China Drama with Vicky Zhao
So, the word is, Vicky Zhao is the executive producer of a new web drama called 谁都渴望遇见你 or Everyone Wants to Meet You.
Li Nanxing revealed in a radio interview with 96.3 Hao FM recently that he was casted for a role in the drama.
Asiaone also draws attention to an Instagram post, saying "Previously, fans of Nanxing were surprised after Vicki uploaded a photo of them on Instagram".
And credits to their translation of the caption as well: "In the middle of intense filming for Everyone Wants to Meet You. The entire team is attractive; the producer is quite good-looking as well."
The comments show mostly positive feedback, with Vicky's fans expressing their excitement.
More on Why this is a Big Deal
Vicky Zhao is one of the most popular actresses in China.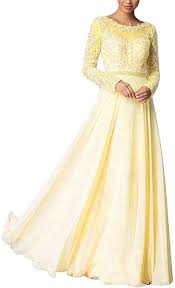 Li Nanxing is a Singapore actor who used to be every girl's imaginary boyfriend, though those girls might have become aunties now.
He has been doing stuff globally for a while now so I guess this is another high profile production under his belt and proves he still has it at the age of 54. (Here's more information about him.)
Apparently, these 2 have known each other for 10 years, when one fine day Vicki approached Nanxing for this role, and he was glad to accept it because he felt it was a fit.
So, fans of Li Nanxing (I'm imagining there's a lot of you but I don't know if you're part of our demographic) you know what to watch next.
It's unknown what the drama would be, but seeing Ah Ge together with Vicky is worth a watch, because seeing Li Nanxing telling us about scams isn't enough for his fans.
You won't want to miss these most-read articles:
Goody Feed is looking for slaves part-time writers! Our office is located at Bukit Batok and hours are flexible (including weekends). Click here for more info!