Now, I might not believe in a lot of things, like the notion that the Earth's round (it's a conspiracy!), that ice-cream's unhealthy (it's an inside conspiracy!) and that girls like good boys (it's an intercontinental conspiracy!).
Yet even so, I firmly believe in one thing: that music videos are pretty much bite-sized movies with the same production values but only a single soundtrack. And Drake's MVs, in my honest opinion, showcase just that.
But it seems that Drake's not the only one to have incorporated such intricate details into his music videos, as elsewhere, a local director filmmaker has been applying the same genius balm into his videos.
I'm speaking, of course, about Jack Neo.
The entire Ah Boys To Men franchise, for one, has produced a MV for each and every one of it's entrees, and they're all pretty lit. Of course, you might argue that because it's a movie soundtrack, it's a no-brainer to emulate the movie in the first place.
Which kind of makes sense, but because I'm too lazy to rewrite the entire intro let's just let it slide.
Anyway, it would appear that Jack's latest Chinese New Year offering, Liang Xi Mei the Movie, is no different.
A music video has been posted ahead of the official movie release date, and what can I say?
It's really 伤脑筋 (a headache) ah!
Liang Xi Mei: Music Video
In case you haven't noticed, Goodyfeed has never done a music video review before. But because I really have nothing else to write, I shall, for the first time (and without permission) commence Operation JAV:
Jack's Annual Video (review).
The lucky participant for this week's JAV?
Liang Xi Mei!
Without further ado, let's start off with the more positive points:
Firstly, it's got a pretty catchy beat.
Granted the song kind of starts out a bit slow, but once you get used to the tempo and the chorus hits, you're like, "Ooh, this isn't so bad!"
And of course, having the National Auntie's trademark phrase as the chorus doesn't hurt either!
*Dabbing all over the place.*
C'mon, dab with me! 伤脑筋, ah, 伤脑筋! Dab Dab Dab Dab Dab Dab Dab Dab 伤脑筋, ah, 伤脑筋. Dab Dab Dab Dab
Secondly, the lyrics are pretty meaningful
At one point, the lyrics read (translated): "Don't be envious of others' lives. And don't get all acted up over something small."
At another point, they read: "Children aren't obedient anymore after they grow up. Let tears overflow your emotions."
---
Goody Feed YouTube Channel
A 34YO "old-virgin" S'porean was desperately looking for a boyfriend and surprisingly, she really found one online. But the intentions of the man will make you cry. Prepare tissue paper to watch this video based on real events:
---
And then it follows up with, "Don't blame the world for not being fair. Blame the reason why 1+1 equates to 0."
Now, I don't know about you, but I like songs with actual meaning behind them.
---
Advertisements
---
And this song, apart from sporting a particularly catchy tune, really captures that notion I like to call 'meaning in life'.
+1
Thirdly, there are honest to goodness animations!
Being a fan of animations, I get pretty hyped up when I see animations move in videos. It's like the feeling someone would get when they've never seen a plane before and subsequently saw one flying in front of them:
Wow, how does it work?
And surprise, surprise, this music video actually has quite a few animation scenes!
---
Advertisements
---
The best part? They are pretty well done!
Although I highly doubt that there animations would be in the movie (or would they?), I can't help but laud Jack Neo for the trendy, new touch.
Last but not the least, the movie scenes were comedic, and yet at the same time evoke a sense of sadness
I look forward to Jack Neo's works for primarily two reasons: gag comedy and local flavour.
However, I watch them mainly for one reason: the emotions and message behind the entire movie.
And in my opinion, those are the single, core aspects that made local classics like Homerun, I Not Stupid and Ah Boys To Men I so damn successful.
---
Advertisements
---
And I gotta say; I felt a bit of that nostalgic saddening, emotion-evoking sensation in the music video.
That, despite me having absolutely zero inkling of who Liang Xi Mei is before watching the recently released trailer.
You can watch the full video here:
It's gonna be a festive CNY this year
So folks, if you have some spare time during your annual house visiting this year, you can always swing by the cinemas!
---
Advertisements
---
Although with the large selection of CNY movies during the festive period, you'll really be spoilt for choice.
Hais, it really is 伤脑筋 ah!
Always quarrel with your bae? Then you need to watch this video and learn this trick on how to resolve arguments without any compromise or apology (and also subscribe to Goody Feed YouTube channel):
This article was first published on goodyfeed.com
---
Advertisements
---
Read Also
Do you love writing? Do you want a platform to showcase your works? Goody Feed is looking for part-time writers to join the team! Click here to find out more
Image: JTV Youtube Channel
This Singapore love story set in the 90s shows you why you should never wait for tomorrow. Watch it without crying: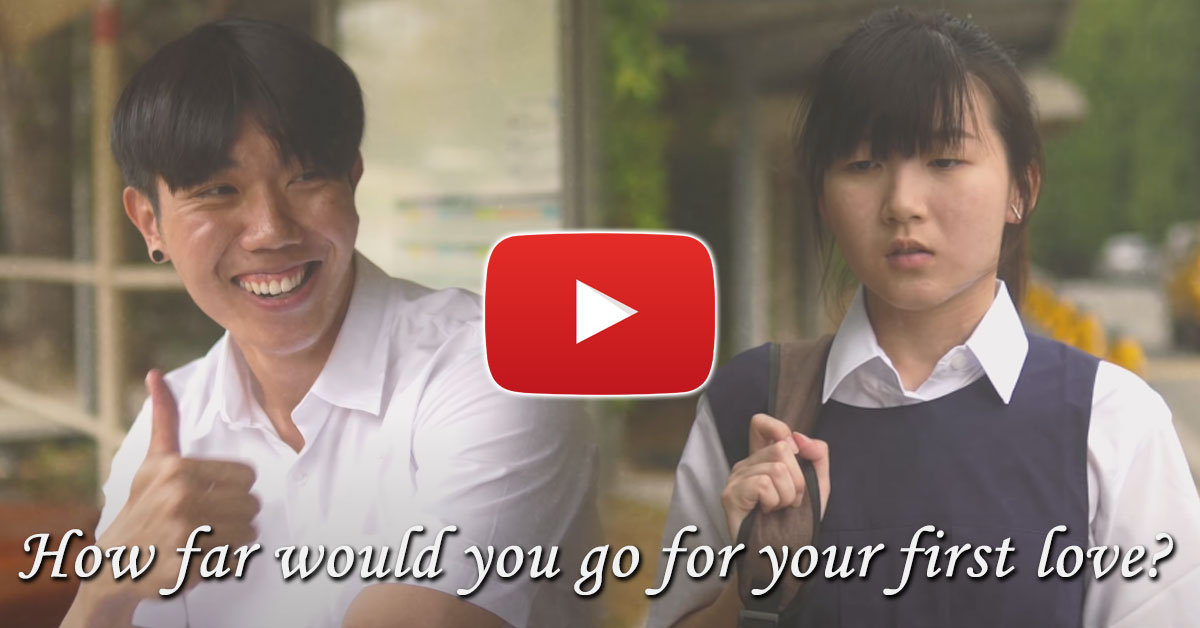 ---
Advertisements
---
Enjoyed this article because it's both informative and entertaining? If so, you should download the Goody Feed app so that you won't miss out on any articles, as there are app-exclusive contents as well! Also, join our Telegram channel if you use Telegram often!
Latest & Popular Articles You Must Not Miss:
---
Advertisements
---
---
Advertisements
---
Our Most Popular Videos You Must Not Miss:
---
Advertisements
---
This Singapore love story set in the 90s shows you why you should never wait for tomorrow. Watch it without crying: