---
Advertisements

---
For football noobs, the Lion City Sailors Football Club (LCSFC) is Singapore's first privatised club which started in 2020.
They are under the ownership of Sea, a global internet company backed by a Singaporean billionaire, Forrest Li.
Sea is the parent company of Shopee.
LCSFC has since invested a lot to recruit million-dollar foreigners and experienced backroom staff.
In case you did not know, a football club comprises not only football players but also other important members like coaches, nutritionists, and physiotherapists.
They have a 26-man Singapore squad for the upcoming Asian Football Federation Championship in December.
However, after a disappointing season, they have released some of their highest-paid local football players and backroom staff.
High-Earning Soccer Players Leaving Lion City Sailors as Contracts Aren't Renewed
The year started as the 2021 Singapore Premier League (SPL) champions beat South Korea's Daegu Football Club 3-0 and China's Shangdong Taishan 3-2. It was the first time an SPL club had beaten a Korean team.
However, their coach Mr Kim Do-hoon was given a three-match suspension and S$2,000 fine by the Football Association of Singapore for insulting a rival team's coach in an SPL game.
Mr Luka Lalic, the club's academy technical director, was installed as their interim coach.
---
Advertisements

---
LCSFC eventually lost the league title to Albirex Niigata and was defeated in Singapore Cup in the group stages.
On 28 November 2022, the club announced that six of its players would be leaving the team.
They include Gabriel Quak, Faris Ramli, and Hassan Sunny, with a combined tally of 289 caps for Singapore.
Gabriel Quak, 31, was LCFSC's Player of the Year in 2020 and scored 29 goals across three seasons.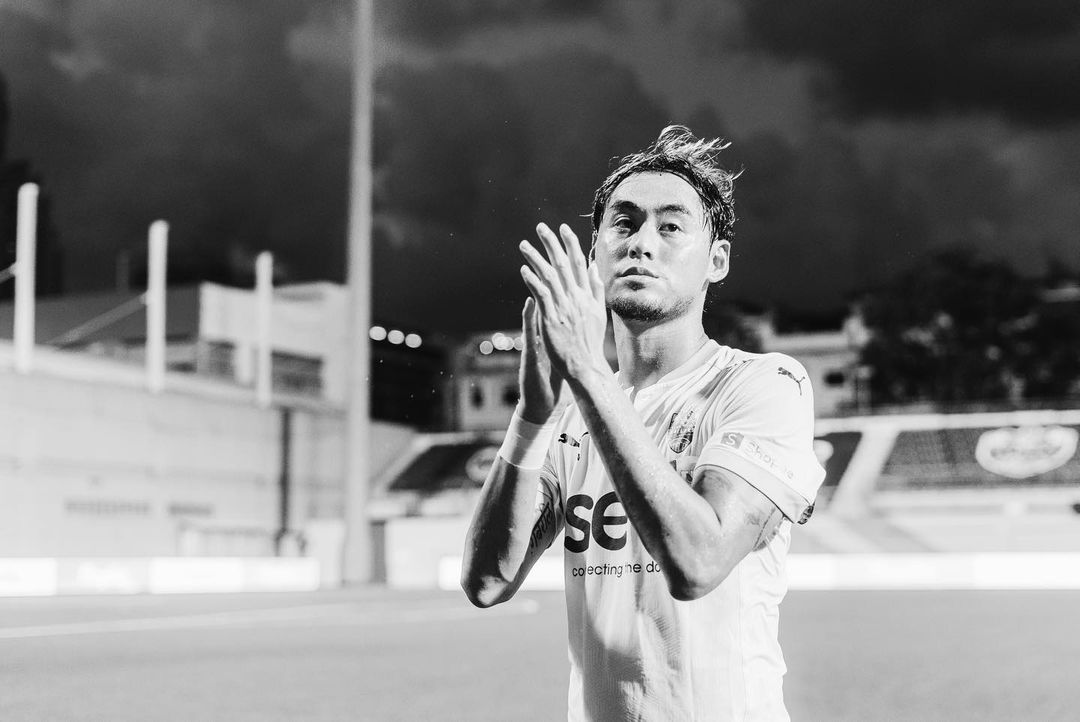 He was informed of the decision not to renew his contract after a 3-1 win over Tanjong Pagar in October.
"It caught me a little off guard, to be honest. I expected changes but to be part of that, I'm disappointed and hurt, especially after the genuine effort I've given to the club on and off the field the past three years," he said. 
However, he has decided to move on and accept the club's decision.
"I have to move on and accept it."
Some of the club's backroom staff, including the head of physiotherapy, Nurhafizah Abu Sujad, and their sports trainer, Danial Feriza, were also terminated.
"They told us their hands are tied, and there is nothing they can do. None of us expected it. We went into the meeting thinking it was a planning session for the next season," said an anonymous staff member.
---
Advertisements

---
Compensation packages were offered and accepted by the affected staff.
Reasons for Termination of Members from the Club
The chief executive of LCSFC, Mr Chew Chun-Liang, said that 2022 had been a poor season for the club.
"We need a strategic reset to get us back on track and help our Sailors return with a much-needed renewed spirit as we prepare to attack the 2023 season," he said.
The club has put in millions to improve the club, building training facilities and others.
Last year, they paid a Singapore Premiere League transfer fee of S$2.9 million for Brazilian playmaker Diego Lopes.
This year, they paid S$2 million for Brazilian centre-back Pedro Henrique and gave former South Korea captain Mr Kim Shin-wook and Belgian winger Mr Maxime Lestienne free transfers.
---
Advertisements

---
Mr Kim and Mr Lestienne have salary deals of over S$1 million annually.
In July, the club also launched a $10 million training centre along Mattar Road.
In Search for A New Head Coach 
Their search for a new head coach also indicates how they are trying to cut costs.
The previous coaches include former Asian Champions League winner Mr Kim Do-hoon, from South Korea.
Their first coach was a former Australia captain Aurelio Vidmar, who also had a two-year contract with LCSFC.
---
Advertisements

---
This time, they are offering a one-year deal and are looking for a candidate closer to home. This includes Bojan Hodak, the coach of Malaysia Super League Club and Melaka United tactician Risto Vidakovic. At least one turned down the offer as it did not meet his expectations.
Read Also:
Featured Image: gabi22gol / Instagram.com & Lion City Sailors FC

Your parents are wrong: MSG (Monosodium Glutamate) is good for you (sort of). Here's the truth:
Read Also: