---
Advertisements

---
Last Updated on 2022-12-15 , 2:46 pm
Actor & restaurateur Yao Wenlong has just bought a 4,000 house in JB.
The main reason why he decided on this place? His children will have equally-sized rooms with their own toilets, thus ending all arguments about favouritism… and also because his wife likes this house the best.
As the wise men say, happy wife, happy life. 
Favouritism Begone
The 52-year-old Malaysian actor (whose work is based in Singapore) announced that he has recently bought a new property through Instagram:
View this post on Instagram
In the caption, he revealed that after looking at many houses, he finally decided on this one… because this was his wife's favourite house.
Aww.
But on a more practical note, the Mediacorp actor said that the two children's bedrooms are the same size, and equipped with their own toilets. No more fighting for the toilet in the mornings!
BTW, he has two children: a 17-year-old son and a seven-year-old daughter.
Upgrade from 1,300sqft to 4,000sqft
In an interview with 8world News, Yao shared that this 4,000 square feet house cost RM1.3 million, which is about $400,000 in SGD.
This is a step up from his previous house, a 1,300 square feet townhouse with three bedrooms, that he lived in for four years. The new house has five rooms.
"In our previous house, my son's room was larger than my daughter's, and both of them needed to share a toilet," said Yao. This was why he found it important to find a house with equally-sized rooms, and with their own toilets.
Join our Telegram channel for more entertaining and informative articles at https://t.me/goodyfeedsg or download the Goody Feed app here: https://goodyfeed.com/app/ 
Intends To Live Here For The Rest of His Life
Yao said that he intends to live in this house for a lifetime, after moving in before the next lunar new year.
Given that he wasn't planning to move again, it was important to renovate the house to fit his family's needs. He spent a total of about RM300,000, or about SGD$92,000, to renovate the house.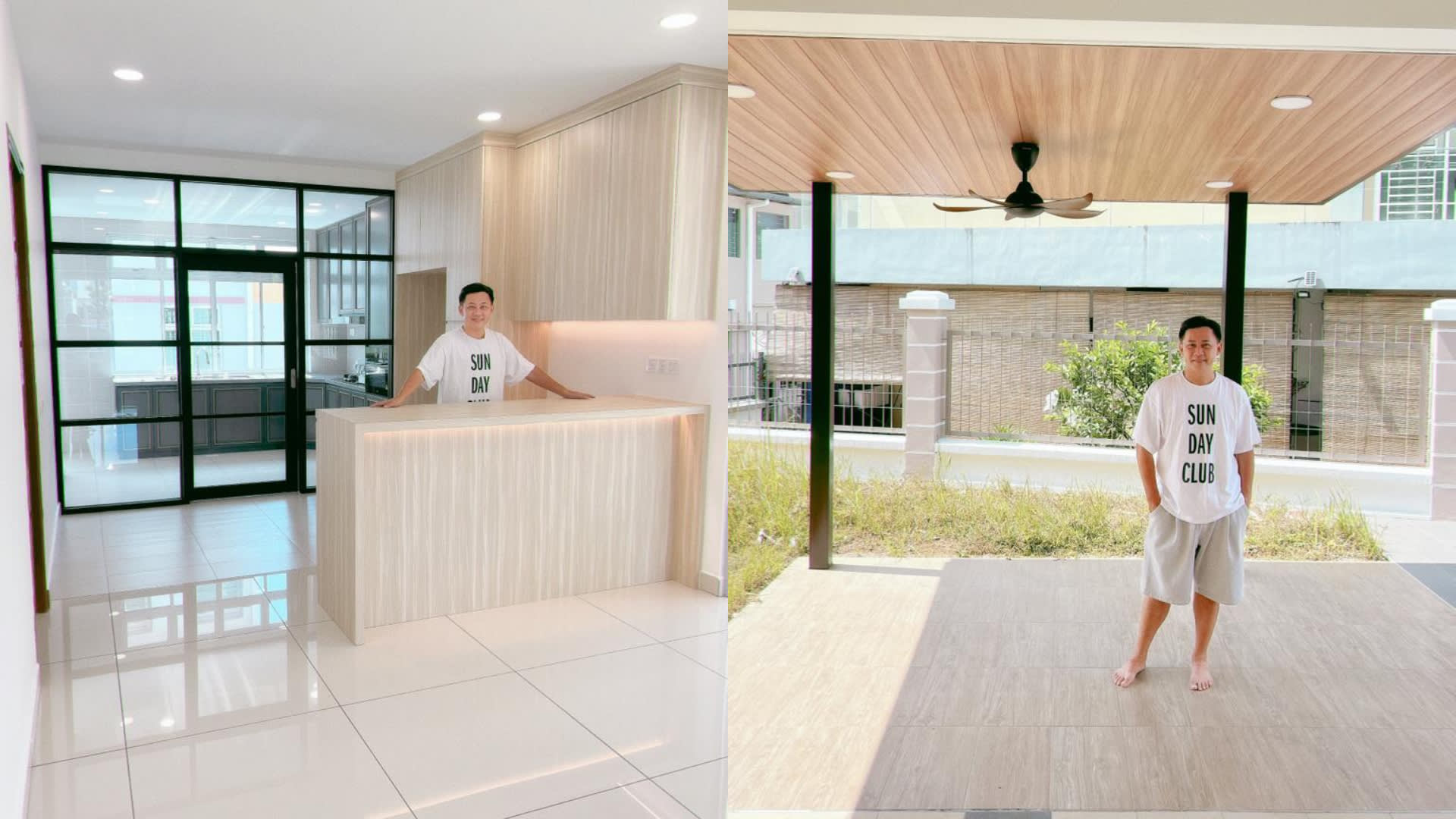 He shared that the overall layout and decoration of the house still remain, but more windows have been added. He also paid extra attention to the kitchen's design, since his wife loves cooking.
There is also a lawn outside his new home, which he designed a multi-purpose space for.
"In the future, friends and family can come to have a barbecue and eat hot pot together. I will also plant flowers in the lawn."
Yao rose to fame after winning Mediacorp's Star Search 1993, and has been working with Mediacorp ever since then. He also opened a pao fan speciality restaurant, Sun Gourmet Kitchen (新煌亭), in late 2019.
Read Also:
Featured Image: Yao Wenlong, via Instagram and 8world News

Fresh grads, you don't need any experience to earn up to $4,200 with this "secret":
Read Also: