---
Advertisements

---
When you're a celebrity or a famous individual, the spotlight will almost always be on you.
That means everyone will be watching how you move and even criticising the way you dress, all the way down to the shoes.
Yes. Shoes.
On Monday (5 September), Malaysia's Prime Minister, Ismail Sabri Yaako, caused a commotion amongst netizens over his footwear.
Malaysia PM Slammed for Wearing $1600 Shoes During Meeting With DPM Lawrence Wong
PM Ismail Sabri met with Singapore's Deputy Prime Minister, Lawrence Wong, recently to discuss on bilateral cooperation and welcomed the good progress on the Johor Bahru-Singapore Rapid Transit System Link Project.
In a Facebook post by DPM Lawrence Wong, PM Ismail Sabri was sporting a pair of black Hermes Paris Loafers.

It wasn't hard to tell what the brand was as it had the signature "H" on it in gold.
Unfortunately, that very shoe in that colour is no longer available but we found its sibling, with the "H" in silver instead of gold that's still available.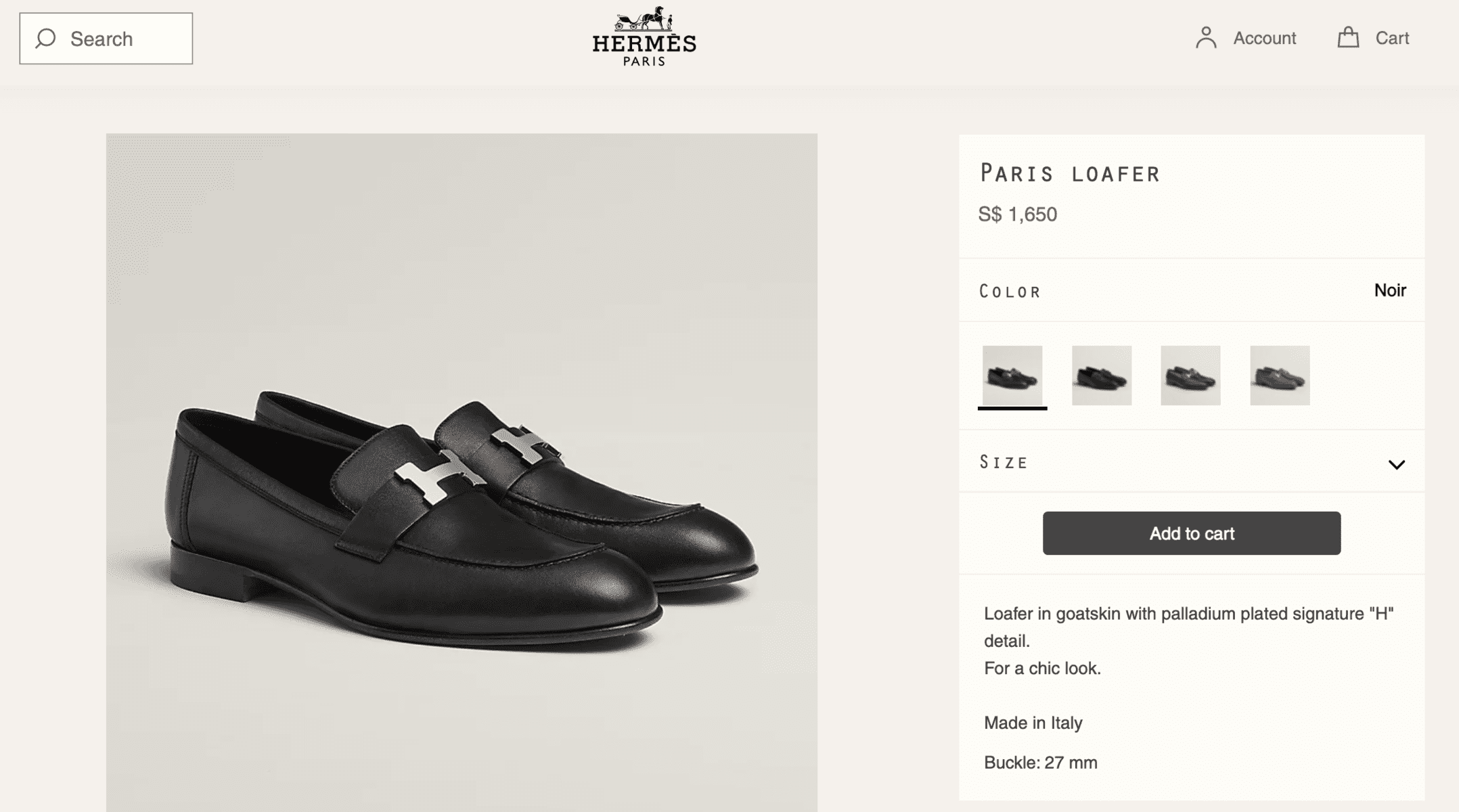 The shoe features a dune goatskin insole and lining made for a chic look.
Before the original shoe was taken off the market, one Twitter user found that it costs RM5,100 (~S$1,600).
PM pakai apa hari ini?

Kasut Hermes RM5,100. https://t.co/iXeYCH9bl1 pic.twitter.com/ti0egmX2d0

— POLITICO 🇲🇾 (@PoliticoMy) September 5, 2022
Despite the backlash, many netizens are also defending PM Ismail Sabri.
Some were saying how it was expected of him to wear an expensive shoe as he had to entertain a very important guest.

Another mentioned how his shoes do not affect his job so it was fine regardless.

Shoes cost almost a month's worth of a Malaysian salary
According to the Department of Statistics Malaysia, the median income for a Malaysian is around RM5,873.
Considering that the shoes were RM5,100, it would be tough for most citizens to afford the shoes as there are still bills to pay, taxes, and rising costs of living.
Perhaps that was why netizens felt disappointed in PM Ismail Sabri.
Read Also:
Featured Image: Facebook (Lawrence Wong) &  Hermes

Fresh grads, you don't need any experience to earn up to $4,200 with this "secret":
Read Also: