This morning, Singapore looks a lot different again.
Reader Bao: (sipping bubble tea) Have they finally decided to close all bak kwa stalls?
No, bubble tea stalls remain open even when they're only essential to the survival of some young people. Instead, we're referring to the news that McDonald's is closing all its outlets.
It was a swift and decisive move; no one saw it coming, but when it was announced, a few burning questions were raised immediately.
Here are those questions that've not been answered. Yet.
What'll Happen to The Staff?
When McDonald's announced that they would not allow takeaway, they specifically mentioned that the adjustment was to keep the elderly workers at home, and highlighted that those workers would still be paid.
A full closure of all the 135 outlets, 17 drive-thrus, 42 dessert kiosks and 48 McCafe outlets would mean that over 10,000 employees would be affected.
No matter how rich McDonald's is, and how much support the Government is providing, that's a big hit to their bottom line.
Would the employees still be paid? The Jobs Support Scheme might be covering 50% of the Singaporeans' and Singapore PRs' salaries (75% for April 2020), but the fast-food giant does employ a number of foreigners—they'd need to deep reserves to tide through this trying period.
There's of course no mention of the fates of those employees. Yet.
What'll Happen to the Food?
When a hawker decides not to open the next day because he feels like sleeping in, he can just sleep in and buy the ingredients when his stall reopens.
But not McDonald's.
McDonald's has a steady supply of ingredients and pre-cooked products, which explains why you'd never hear "Sorry, out of stock" in McDonald's.
They'd have a stockpile of their buns and patties stored in their outlets and HQ; what's going to happen to them? While rumours have it that they can last in the open for 1,000 years, they certainly won't sell buns that have been left untouched for 1,000 hours.
Would they all be thrown away?
Does the Closure Have to Do With Their Employees Being Tested Positive?
A series of unfortunate events have occurred before this announcement: on 12 April 2020, it was reported that five of their employees from four different outlets were tested positive.
Then, two days ago, they announced that from yesterday onwards, they won't be allowing takeaways.
Yesterday night, it was revealed that another two employees had been tested positive, which brings the total number of infected employees to seven.
And all of a sudden, this morning, we realised we can't have McGriddles for two weeks.
The Golden Arches didn't reveal whether those could have contributed to the decision to suspend operations, which leads to the next question:
What's Their Real Stand?
According to McDonald's, the decision wasn't made solely by themselves; they've "been advised by the Ministry of Health to suspend all restaurant operations, including McDelivery and Drive-Thru, until May 4."
---
Advertisements
---
The reason why this question is important is that a decision that's voluntary would mean that they'll take full responsibility for the repercussions, like any unpaid leave or layoffs. But when they're forced to do so, a blame game can be played, though I'm in no way saying that they're doing that.
The thing is that the word "voluntary" is way more important than you think; to quote an example, a couple who found each other and got married would have a stronger relationship than an arranged marriage. Or so I think.
Follow us on Telegram for more informative & easy-to-read articles, or download the Goody Feed app for articles you can't find on Facebook!
While the fast-food giant did say that they've taken "the safety of all our customers and employees as the top priority" and "will do all we can to help Singapore flatten the curve," you can't help but to wonder: What's their real stand?
Is That a Wrong Message Or Is There Something More to It?
To put this into perspective, let's use a supermarket example.
---
Advertisements
---
Imagine if a few NTUC FairPrice, Giant and Sheng Siong employees are infected. Would this mean that all supermarkets would be closed?
Similar to supermarkets, McDonald's is an essential business; in fact, much more essential that many other businesses that have remained open.
Reader Bao: (chewing boba pearls) Like bak kwa stalls?
Yup.
In fact, before this whole Circuit Breaker thingy occurred, the only food delivery I've ordered was with McDonald's, and it was through their website.
---
Advertisements
---
Simply put, to burn the entire forest because of one tree seems like a knee-jerk reaction—but of course that leads to the next point:
Could there have been more to it?
Could the infected employees have been deployed to many outlets, or that there could be more pending cases?
So many questions and yet no answers.
I could've been able to think better with a Filet-O-Fish, but I guess I'd have to go for KFC now.
Do you know that while McDonald's outlets close its shutters today, KFC has just come out with a promotion two days?
In the meantime, if you intend to have instant noodles for the rest of the Circuit Breaker period until McDonald's reopen, don't. Watch this video and you'd understand:
---
Advertisements
---
(Do subscribe to our YouTube channel for more informative and entertaining videos!)
This Singapore love story set in the 90s shows you why you should never wait for tomorrow. Watch it without crying: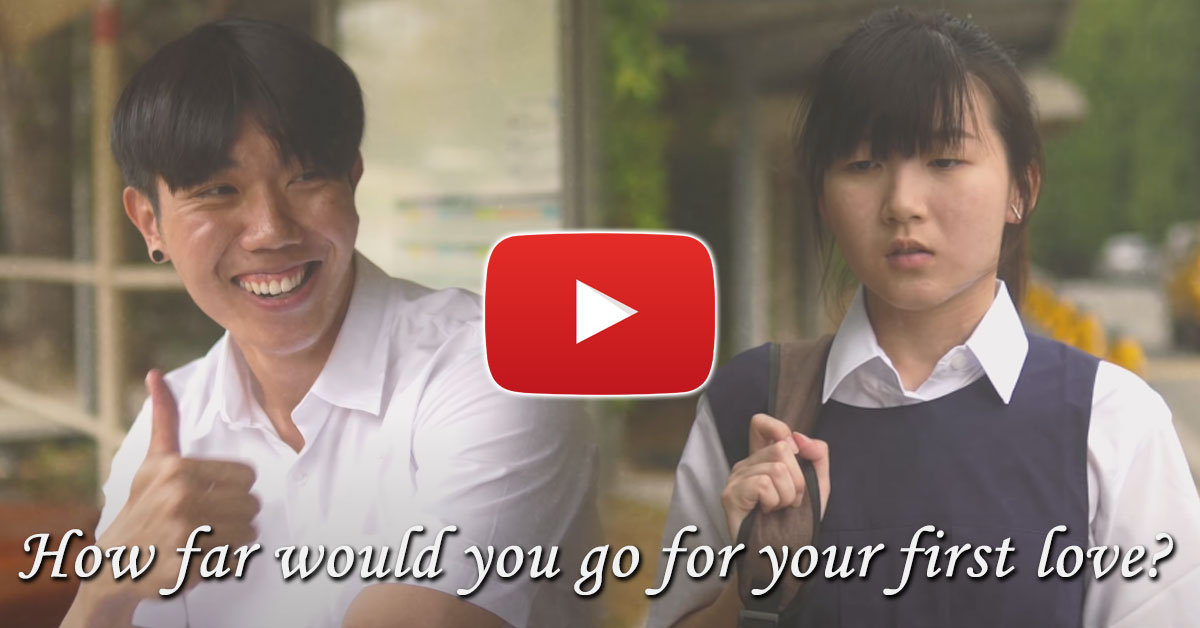 ---
Advertisements
---
Enjoyed this article because it's both informative and entertaining? If so, you should download the Goody Feed app so that you won't miss out on any articles, as there are app-exclusive contents as well! Also, join our Telegram channel if you use Telegram often!
Latest & Popular Articles You Must Not Miss:
---
Advertisements
---
---
Advertisements
---
Our Most Popular Videos You Must Not Miss:
---
Advertisements
---
This Singapore love story set in the 90s shows you why you should never wait for tomorrow. Watch it without crying: