It is an unconfirmed fact that when McDonald's was forced to close back in April 2020 due to several employees having tested positive for COVID-19, screams could be heard all the way from Bukit Batok. 
And when the beloved fast food joint reopened after the Circuit Breaker, it was like the sun was shining again, as seen from the touchingly heartfelt reaction of this boy who had dearly missed his McNugget Fix. 
Unfortunately, the shine was dampened as 24-Hour services remained suspended even after reopening. 
But those bleak times have passed.
For all those who have missed being able to walk into a McDonald's at 3am for a late-night (or early-morning) binging session of sundaes and fries, or the simple joy of being able to order McNuggets delivery at ungodly hours (confirmed fact: McDonald's always tastes better after midnight), I bring joyful news. 
24-Hour McDonald's & McDelivery Back in 57 Outlets During the Weekends
Rejoice and be merry, for 24-hour operations and McDelivery have returned to 57 outlets in Singapore! Granted, this is only from Fridays to Sundays, as well as the eve of public holidays, but it's still cause for celebration. 
This is most definitely welcome news after the rough patch that McDonald's went through last year in light of COVID-19 restrictions and unfortunate infections among staff members, which was explored by Goody Feed in this article. 
Do note, however, that if you choose to set up camp in a McDonald's on any other day of the week, including public holidays, you will be duly kicked out at 2am.
Behold, the Lucky Locations 
If you're wondering which are the 57 outlets available for you to carry out your midnight snacking sessions, McDonald's has a useful filter function to help. Simply click the "24-hrs Weekend" option to filter your results.
Just click on this link and select "24-hrs Weekend":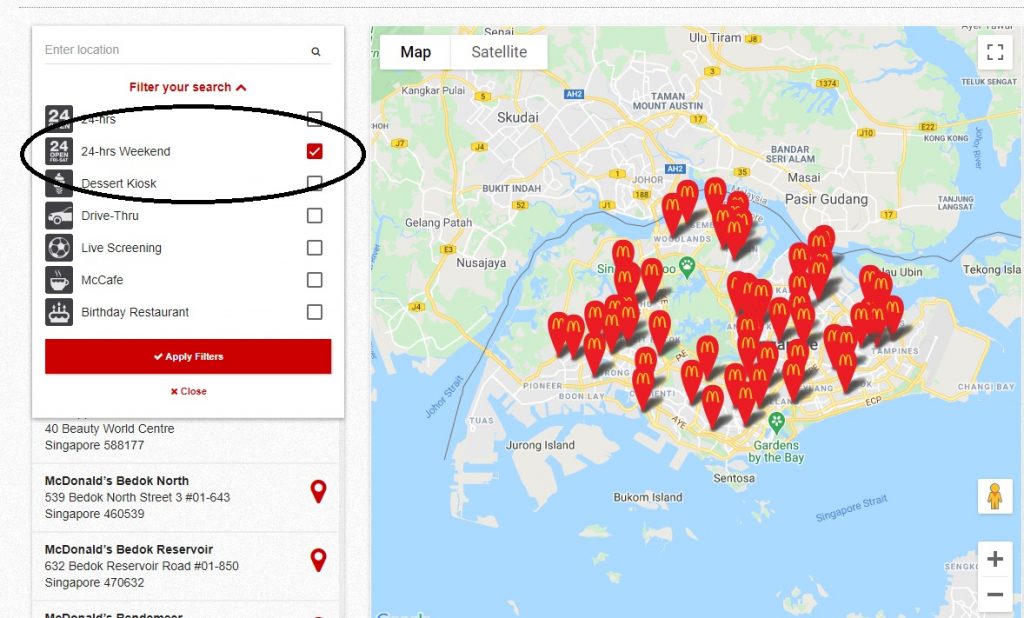 Pics or It Didn't Happen
You will be pleased to know that well-loved outlets such as the one at SCAPE in Orchard Road are included, presumably to feed all those hungry dancers at odd hours of the day.
The outlet at Ridout Tea Garden in Queensway (which, if it isn't already obvious, is set amid a serene Japanese tea garden), well known for its Instagram-worthy aesthetic and lovely ambience, is also included in the list—who said a first date at a McDonald's can't be romantic?
View this post on Instagram
What's Worth the Calories Now
This is great news to usher in the upcoming Chinese New Year, especially alongside the fact that the crowd favourites Prosperity Burger and Prosperity Twister Fries are back!
---
Advertisements
---
Festive treats like the Peach Pie, Peach McFizz, and Bandung Desserts are also readily available to ensure that this CNY is just as vibrant as ever.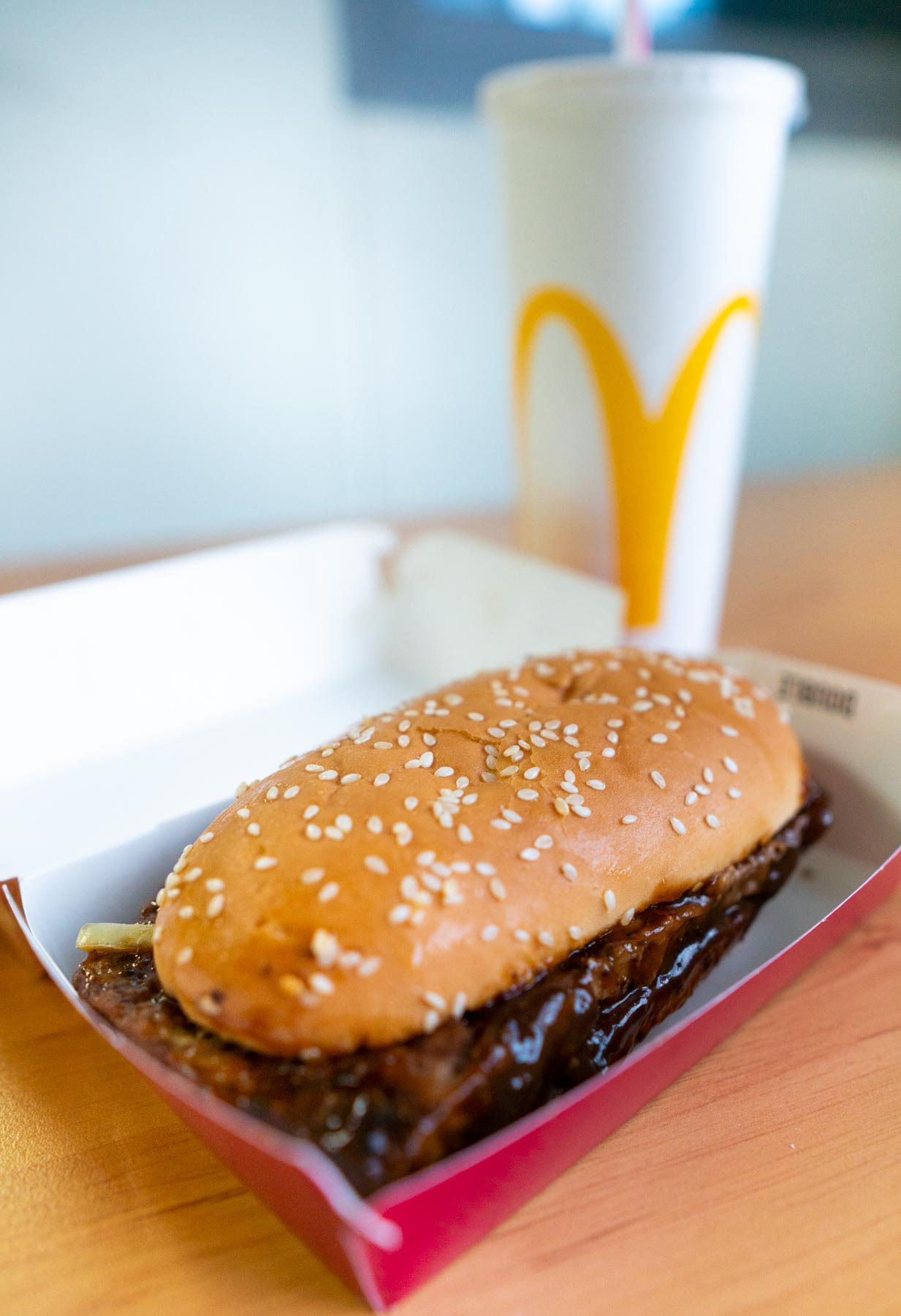 Do click here to check out our review of the Prosperity Burger which is sure to add some cheer to your celebrations.
Featured Image: Sorbis / Shutterstock.com
Like writing? Goody Feed is looking for writers! Click here for more info!