Chinese New Year is around the corner again. Yes, that means having to slog in the kitchen for that new year reunion dinner, facing cheek-pinching grandmas and aunties.
Alas, do not despair dear reader, for there IS something good to look forward to.
Without further ado, introducing…
DENGDENG BAK KWA CHICKEN' O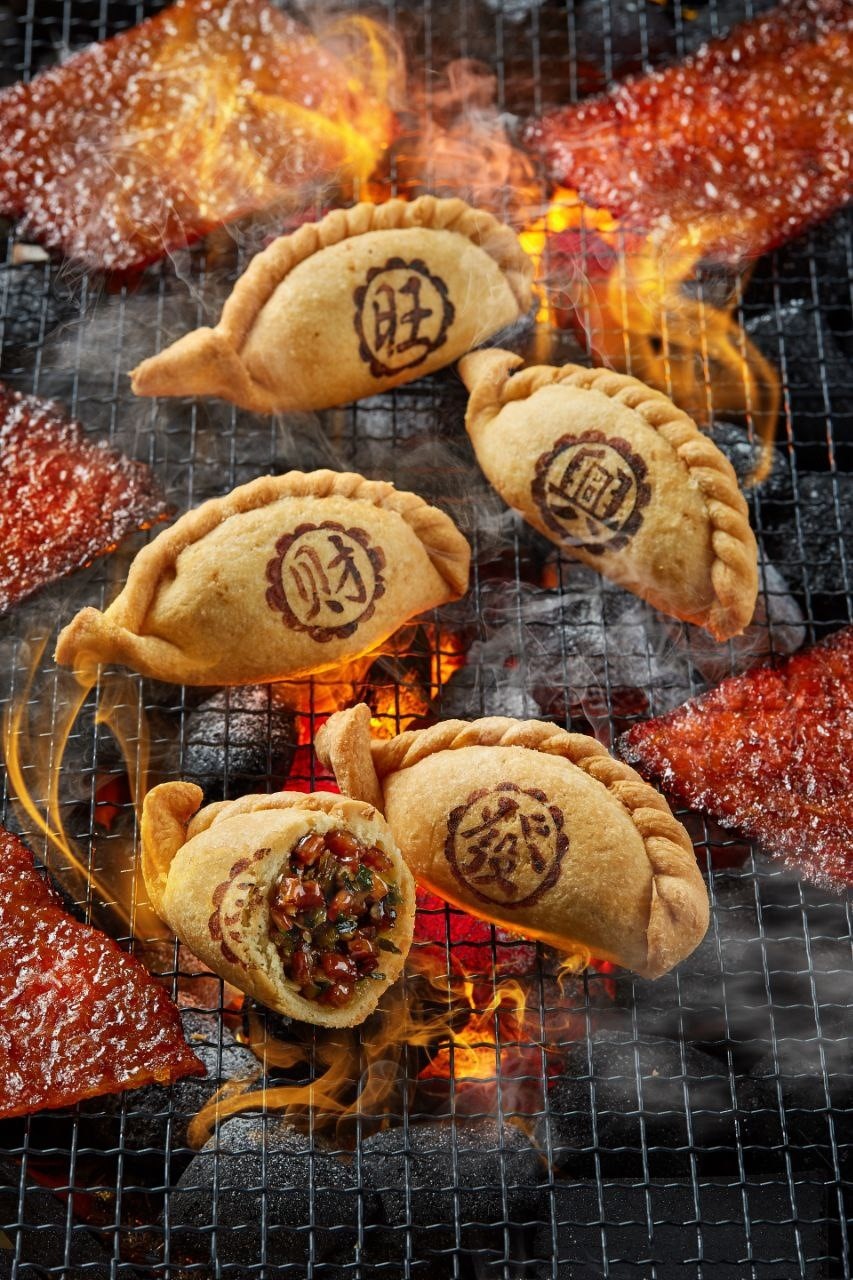 If you are like me, you may find Bak Kwa aka barbequed marinated pork a little too surfeiting or jelat—it is often overly sweet and greasy, leaving one feeling extremely full. It also coats your mouth with a layer of oil.
This year, Old Chang Kee's R & D team has formulated the perfect snack to address your woes by encasing the delicious marinated chicken meat in its delicious pastry to counteract the greasiness of the meat. The chicken meat is marinated in their secret blend of sweet and spicy sauce, chopped into bite sized pieces for your snacking pleasure.
Of the 3 products that they have released, this Bak Kwa Chicken' O has got to be my favourite not just for its taste (just writing this article is making me salivate) but also because they look extremely beautiful, almost like gold ingots from ancient China.
Each of these puffs are stamped with different auspicious words namely 興,旺,發,财 which translate to "prosperity", "flourishing", "good fortune" and "wealth" respectively.
Each puff is retailing at $2.60 per piece, and if Old Chang Kee's puffs are anything to go by, one puff is guaranteed to fill you up!
HA HA Tiger Prawn OnStik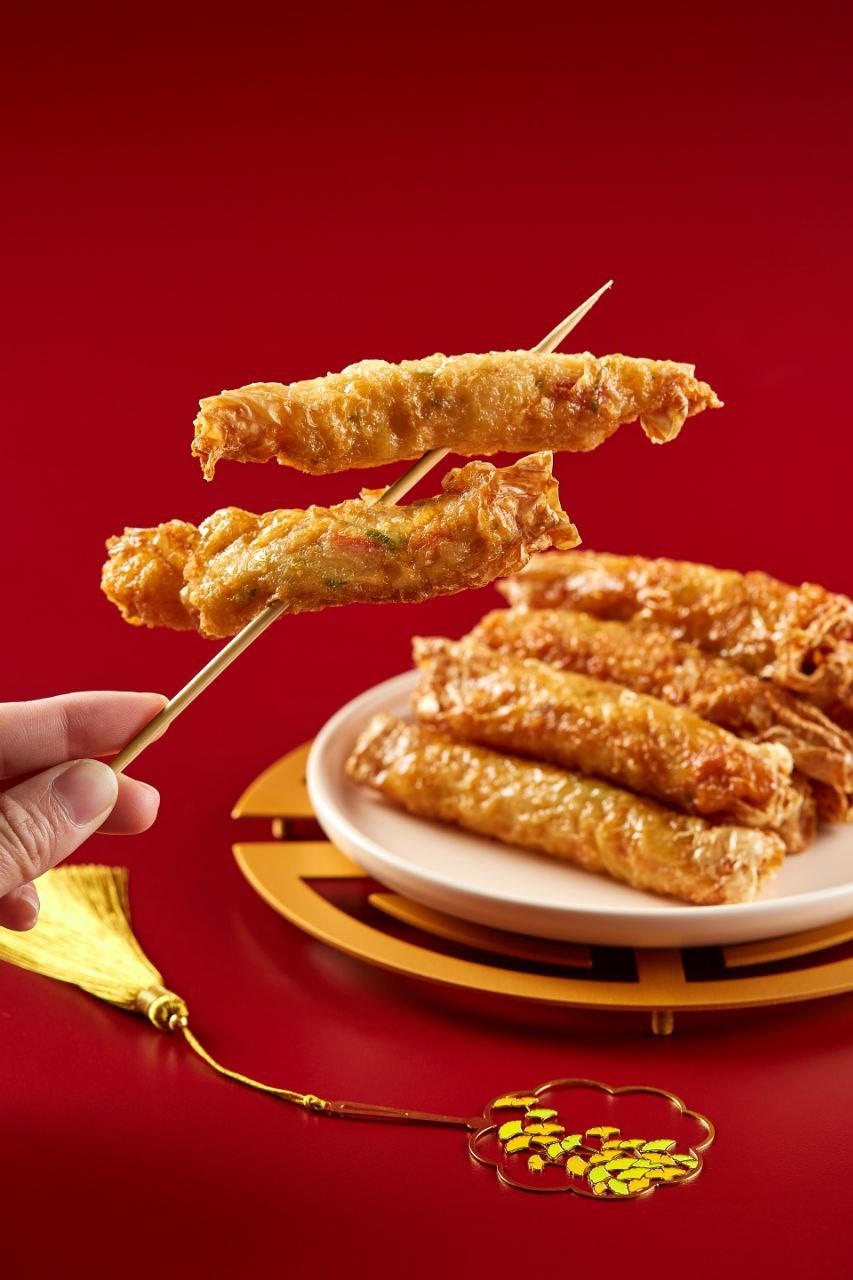 2022 is the year of the Tiger, so how could we not incorporate at least one tiger element into our yearly celebrations? Okay, so tiger prawns are not tigers but hey, at least consuming them won't harm any endangered species right?
Old Chang Kee is offering their new skewer creation made with delicious minced tiger prawn and fish meat. These premium ingredients are mixed with water chestnut and spring onions for that delicious crunch and fragrance encased in paper-thin sheets of beancurd skin and fried to a crispy golden brown.
Each skewer comes with TWO fried hgoh hiang pieces because, let's be honest, who can stop at one.
This snack is aptly named too. For those you may not know, HA HA translates to Shrimp in Cantonese. In addition, this snack will certainly leave you laughing with joy–HA HA HA!
In addition, each skewer will be retailing at $1.90 each, what a steal!
Join our Telegram channel for more entertaining and informative articles at https://t.me/goodyfeedsg or download the Goody Feed app here: https://goodyfeed.com/app/
Heng Heng Pineapple Pie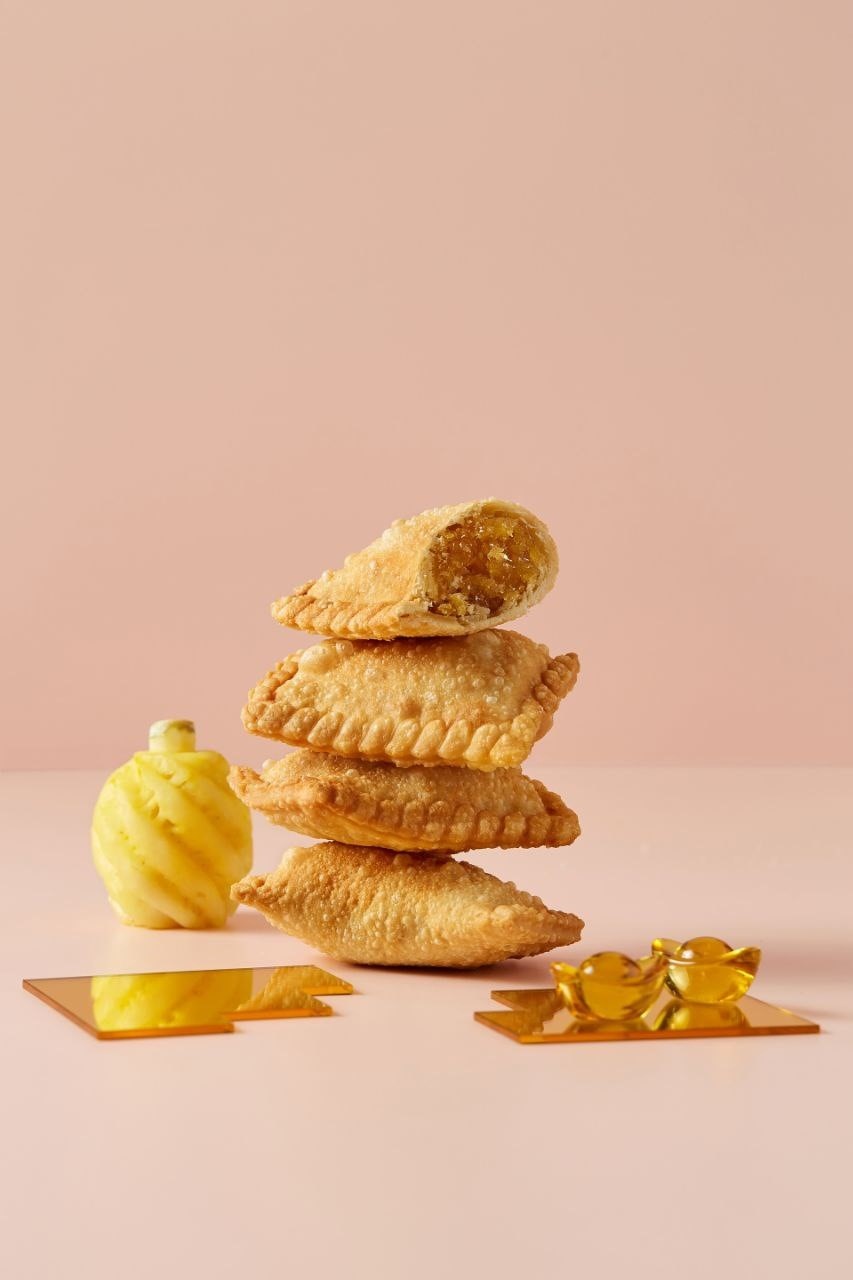 If you missed the pineapple pie from McDonald's back in August, you wouldn't want to miss this.
Pineapple tarts are a staple at any chinese family's snack table. They may be open-faced—balls of rich caramelised pineapple sitting on a buttery tart base—or come in the form of pineapple balls whereby the same sweet fillings are encased in a milky and buttery pastry the size of golfballs.
---
Advertisements
---
Old Chang Kee's pineapple pies are a unique upgrade to the usual buttery pineapple tart. Think Charizard vs Charmander—no prizes for guessing which character I am likening the pineapple pies to.
While the usual pineapple tarts are small, palm-sized and chewy/ melt-in-your-mouth, the epok-epok deep fried crust of Old Chang Kee's unique rendition makes it extra crispy on the outside and chewy on the inside. Doesn't that sound like a sensual explosion in your mouth.
Each pineapple pie will retail at $1.60 each so what are you waiting for?
Can't wait to get your hands on these delicious treats? They are available at Old Chang Kee's outlets from 3 January 2022 to 13 February 2022 ,while stocks last!
Did I mention they are Halal too? This means they are suitable for your Muslim friends too and so you can buy a bunch and share them around.
Read Also:
Featured Image: Old Chang Kee
---
Advertisements
---
Like writing? Goody Feed is looking for writers! Click here for more info!