---
Advertisements

---
Were you planning to go overseas in the coming weeks, only to realise that your passport has expired?
You'll have to wait at least six weeks for your new passport, up from four weeks last month. Here's why.
Unprecedented Amount of Passport Applications
A notice on the Immigration and Checkpoints Authority (ICA)'s page shows that there has been an "overwhelming" number of passport applications, leading to the delay.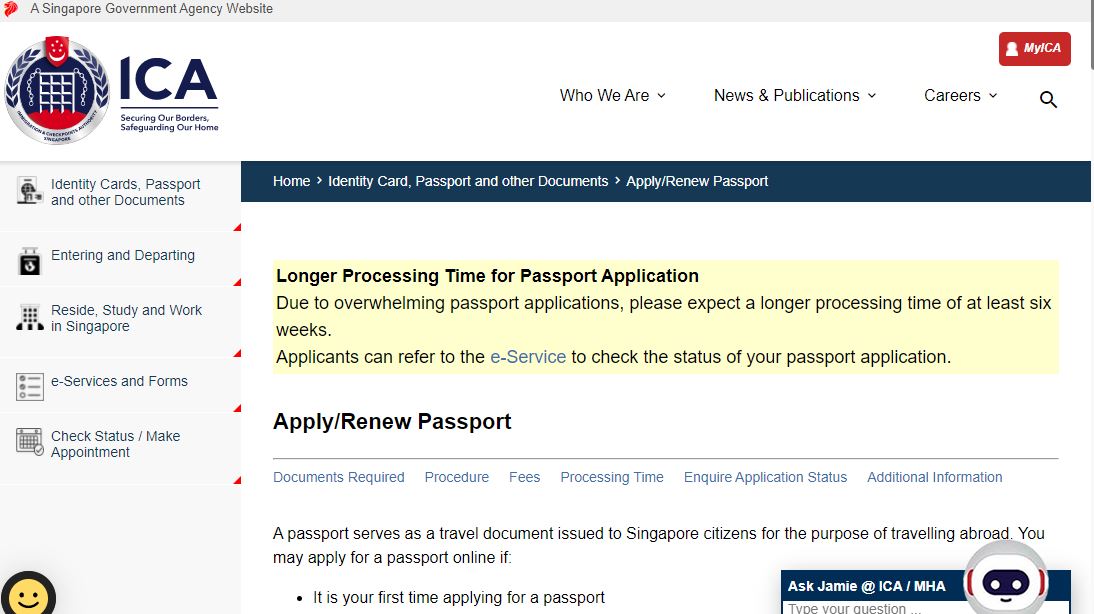 In March, ICA also stated that they received an "unprecedented" amount of applications.
Speaking to The Straits Times, ICA said on 11 May that they receive more than 7,000 applications a day. This is more than three times of the 2,000 applications daily before the pandemic.
The highest number of applications received in a day was a staggering 14,000.
But why is everyone applying for passports now?
Easing of Travel Measures, Expiring Passports
There are one million passports that are expiring soon, according to the ICA.
This, coupled with the easing of travel restrictions, has led to a mad dash to renew passports and go overseas as soon as possible.
With so many passport applications to process each day, it is no wonder that there is a delay in passport collection. Additionally, if there are issues with the applications like an invalid photograph, the process could take even longer.
ICA: Only Renew Passport If You Have Plans to Travel
In late March, ICA has already advised Singaporeans to renew their passports early if they are planning to travel. This is especially since the June Holidays, which start on 28 May, are right around the corner.
And if you're a typical Singaporean who wants to renew your passport because everyone around you is doing so: don't.
If you're not planning to travel for the next six months, you do not need to renew your passport. The ICA said that there is no penalty for not renewing expired passports, and that it isn't a compulsory identity document.
So don't renew your passports unless you really need to, or you'll only be contributing to the delay.
For Singaporeans who need to travel urgently and can't wait six weeks for their passport, you can produce supporting documents in person at the ICA Building. They will see whether to expedite the processing of your application on a case-by-case basis.
Join our Telegram channel for more entertaining and informative articles at https://t.me/goodyfeedsg or download the Goody Feed app here: https://goodyfeed.com/app/ 
Beware of Scam Calls About Passport Issues
The ICA has also warned Singaporeans to not fall for scams related to passport issues.
For instance, some calls have an automated voice message telling you that your application has been rejected. These calls are not from ICA.
If there is a need to clarify passport matters, ICA's officers will only use landlines without "+65" at the front to contact you.
Read Also:
Featured Image: Tang Yan Song / Shutterstock.com

Fresh grads, you don't need any experience to earn up to $4,200 with this "secret":
Read Also: