---
Advertisements

---
The third and final part of US House Speaker Nancy Pelosi's visit to Taiwan has arrived.
The end is not nigh; this just marks the beginning of fraught US-China tensions, and a whole slew of consequences for Taiwan.
To know more about Nancy Pelosi and why her visit is such a risky move, watch this 2-minute summary to the end:
Keynotes from Nancy Pelosi's Speeches
To the United States (US), Taiwan isn't just a self-ruled island that sits on the fault line between China and the US, or a proxy where they exercise their ideological beliefs.
Rather, Taiwan has always been an important economic partner to the US and a link to upholding American influence within the Pacific Region.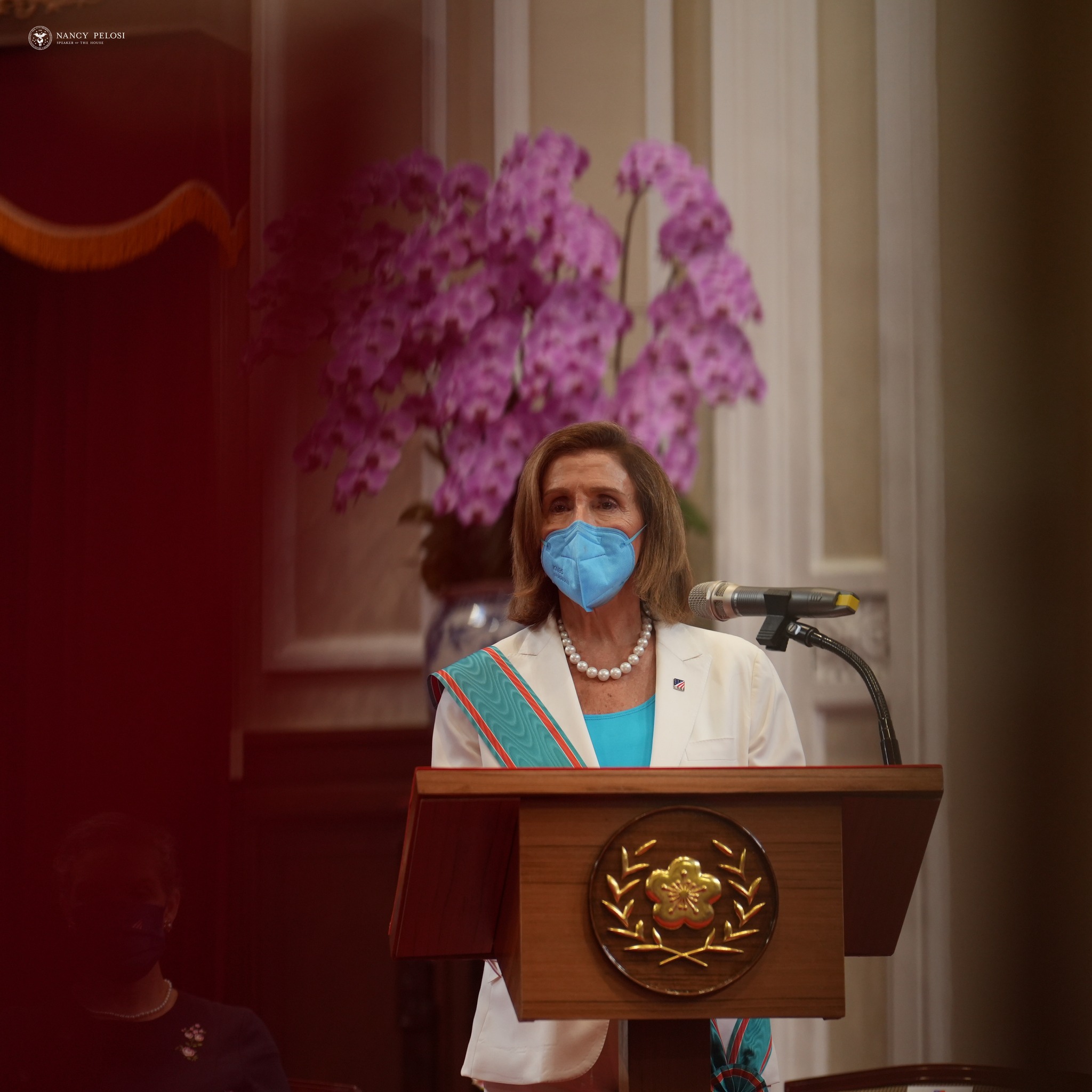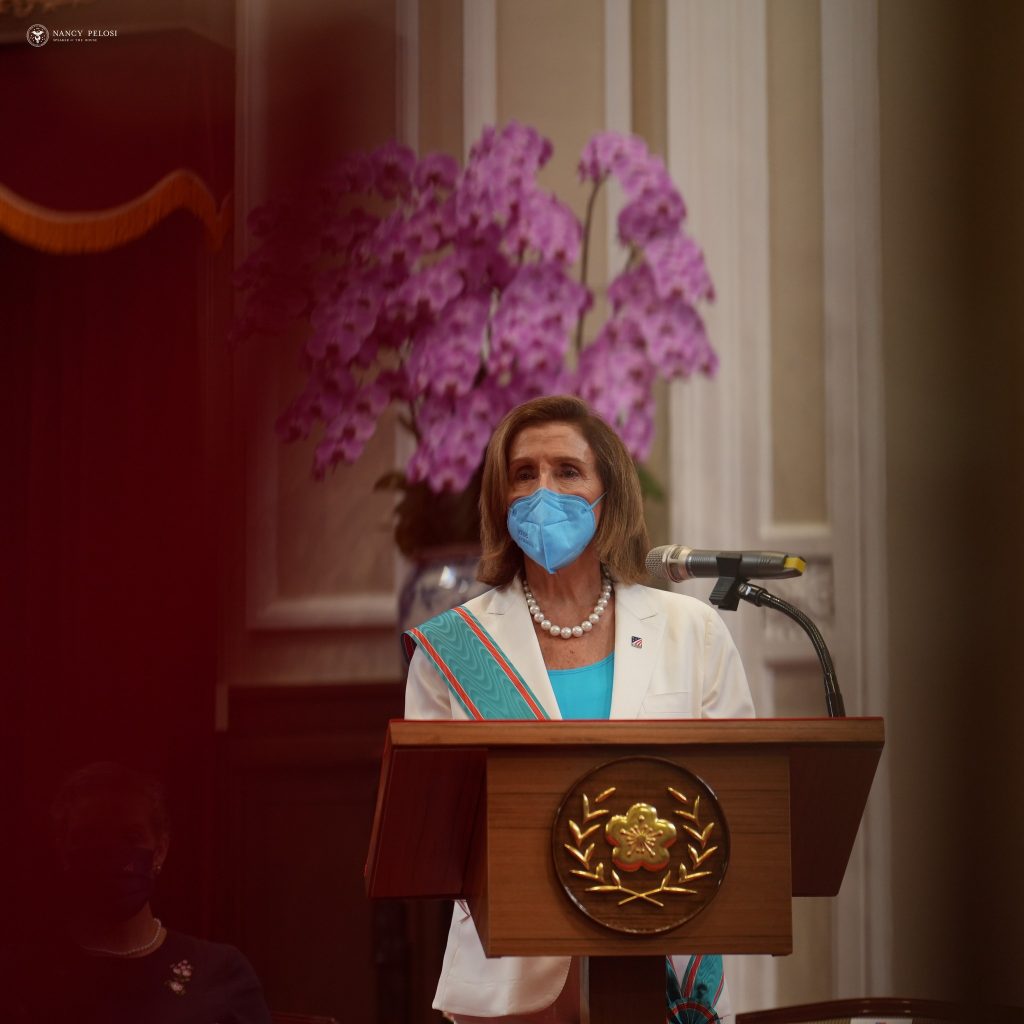 During a meeting with Tsai Chi-chang, the deputy speaker of Taiwan's parliament, Pelosi called for more parliamentary exchanges with Taiwan, and stated that the new US legislation which aims to strengthen the American chip industry to go head-to-head with China will "offer greater opportunity for US-Taiwan economic cooperation".
Despite Beijing's accusations that the US have broken Washington's commitment to the one-China policy with Pelosi's Taiwan visit, Pelosi insists that the US is keeping with the status quo.
"We don't want anything to happen to Taiwan by force," she said.
Pelosi reiterated the fact that the US will not abandon Taiwan during her meeting with Taiwan President Tsai Ing-wen, asserting that Washington wants the self-ruled territory to have freedom with security.
The Undaunted Taiwan
Perhaps what might come as a surprise in this entire saga is Taiwan's unperturbed response to China's posturing.
---
Advertisements

---
President Tsai echoes what Pelosi said, confirming that Taipei is committed to maintaining the status quo across the Taiwan Strait.
She added, "Military exercises are unnecessary responses. Taiwan has always been open to constructive dialogue, and we will work with stakeholders to bring about stability and peace in the region."
In the face of deliberately heightened military threats, President Tsai declares that Taiwan won't back down, and will continue to "hold the line of defence for democracy".
And if the meaning behind those words isn't obvious enough—aka Taiwan will not bow to the whims of China—President Tsai presents Pelosi with a civilian honour, the Order of the Propitious Clouds, while vowing that Taiwan will stand strong even when confronted with threats from the mainland.
China's Military Exercises
It bears repeating that the People's Liberation Army (PLA) is making good on their threats.
Just minutes after Pelosi landed in Taipei city at around 10pm, approximately Chinese warplanes were detected in Taiwan's identification air zone.
22 were recorded crossing the median line of the Taiwan strait and five entered the southern parts of Taiwan's air space, according to reports from the Taiwanese defence ministry.
The ministry later added that unidentified aircraft—presumably drones—had flown over the outlying of Kinmen Islands. Reuters reported that the military fired flares to drive away the aircraft and remained on alert.
From Thursday noon to Sunday, China has proposed that it will be carrying out "necessary and just" military drills in six areas around the island.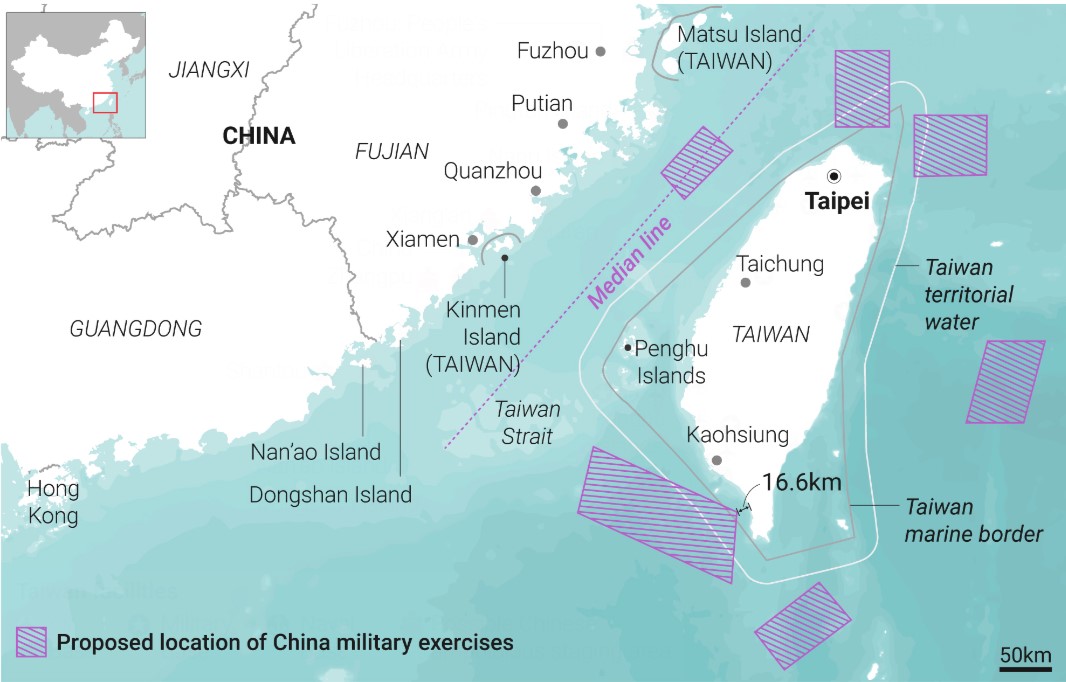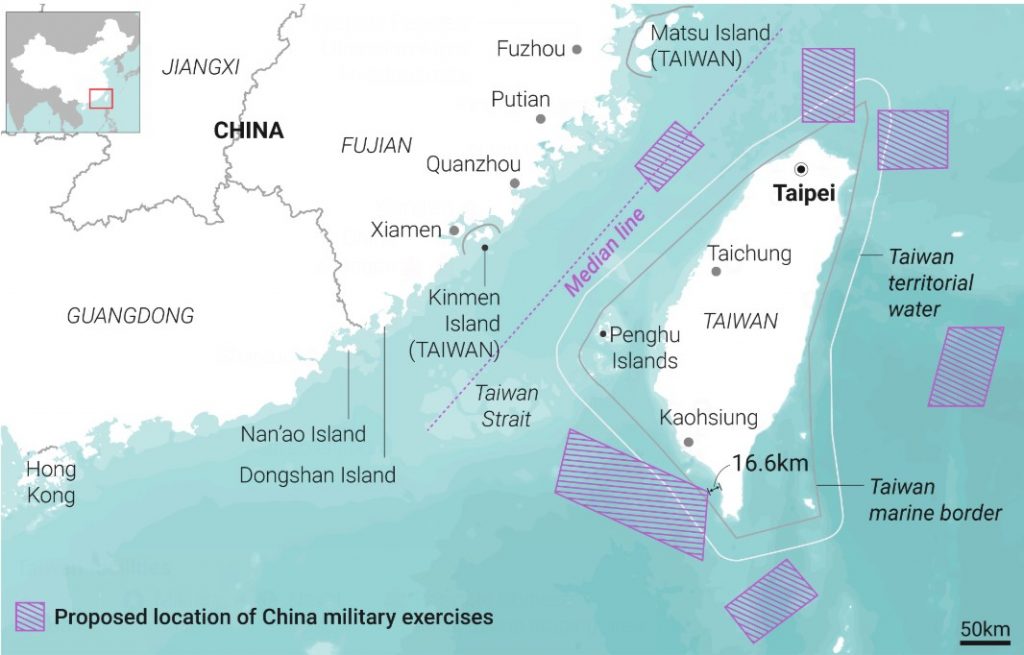 It will include live-fire exercises both in air and at sea, missile tests and "long-range live ammunition shooting" at some of the world's busiest waterways.
---
Advertisements

---
Honestly, just looking at the map alone, it's a bit much.
The Chinese aircraft, the J-20 Mighty Dragon, which matches the American fifth-generation stealth fighter F-35, will also be coming into play for the first time.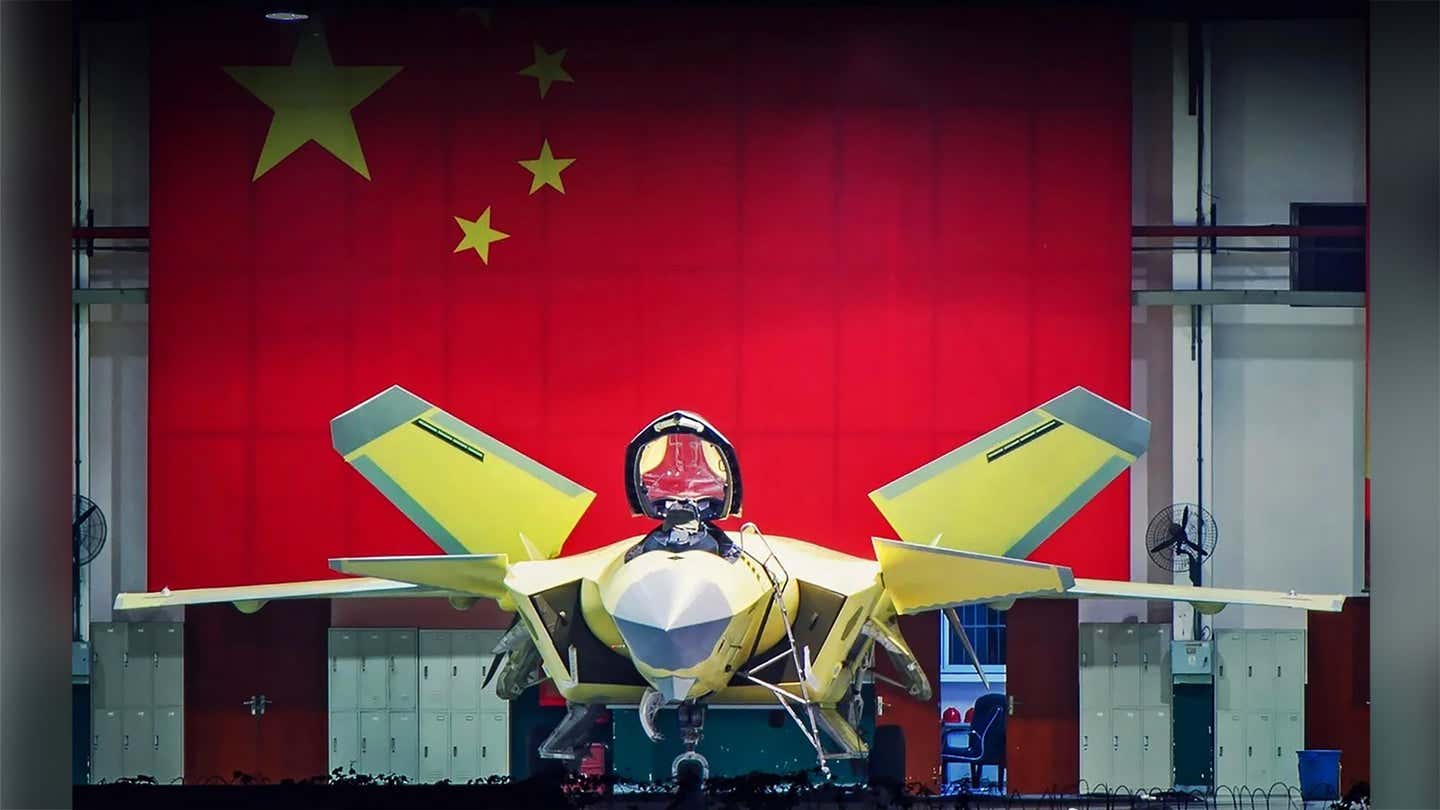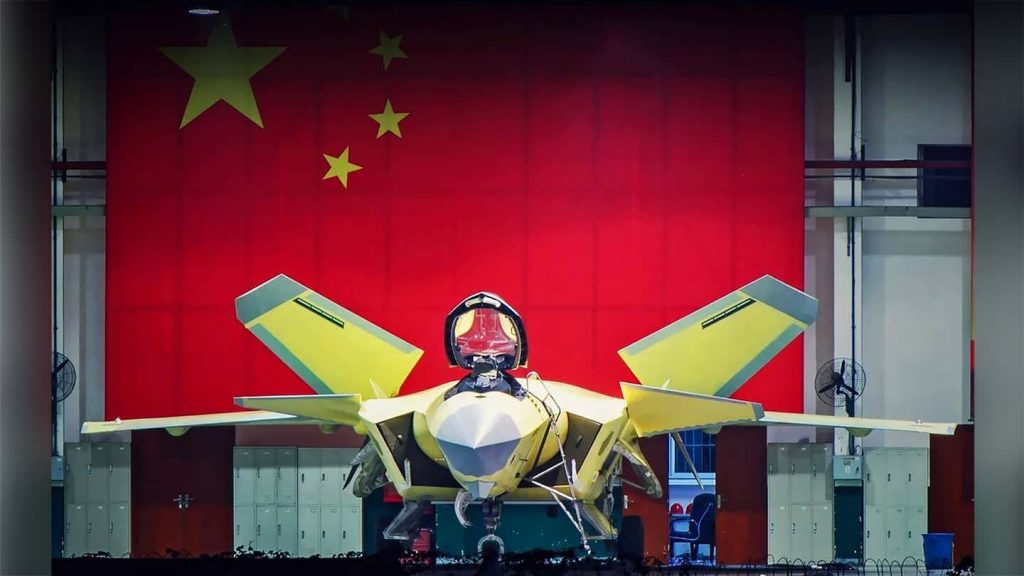 It may look like a bumblebee instead of a dragon, but its stealth capabilities are nothing to scoff at: it is capable of Beyond Visual Range (BVR) engagements, which means it can lock on to an enemy aircraft and launch a missile from a hundred miles away and then leave the area of conflict.
It's a huge leap of technological advancement and operational capability for China; one that is proving to be a strong challenger to US's air dominance in the Pacific region.
It has to be said that the blockade is already showing its effects as Taiwan had to ask ships to find alternative routes to avoid the drills.
Many analysts and scholars predict that the military exercises will occur more frequently from now, especially with US and Taiwan strengthening their economic ties and reaffirming their commitments to one another.
---
Advertisements

---
Presently, Taiwan is negotiating with Japan and the Philippines to find alternative aviation routes.
Join our Telegram channel for more entertaining and informative articles at https://t.me/goodyfeedsg or download the Goody Feed app here: https://goodyfeed.com/app/
Beijing Foreign Ministry's Response
Little has changed with regards to Beijing's stance towards Taiwan, whether it was before, during or after Pelosi's visit.
The notable difference is that the tone has become more aggressive, now with actions to back up their threats and warnings.
On Wednesday (3 Aug), China harshly criticised the US again, with Foreign Affairs spokeswoman Hua Chunying claiming that Pelosi's actions are by no means a defence or protection of democracy.
(Because the Chinese Communist Party should know best, yes?)
---
Advertisements

---
She goes on to say that China will be employing "specific countermeasures" against Taiwan, and vows that it will be "resolute, forceful and effective", to the extent where the US and Taiwan will constantly feel its effects.
Viewing the trip as an explicit provocation and a move to embolden the Taiwan's independence-leaning government, the Chinese Foreign Minister Wang Yi also said Pelosi's Taiwan visit "maliciously violate[s] China's sovereignty" and proved that US is "the destroyer of peace and regional stability in the Taiwan Strait".
The implication behind these statements is twofold.
One, it only cements China's opinion that it may never achieve national greatness so long as the US is entrenched in East Asia.
The fact that Pelosi completely disregarded Beijing's warnings and proceeded with the visit only amplifies China's fears that Washington is actively working to prevent unification.
The three communiques and six assurances between the US and China mean very little now, as Beijing is no longer buying into Washington's supposed acknowledgement of the one-China policy and its sincerity to maintaining the status quo.
This leans into the second point nicely, wherein Beijing will seek to further undermine the US-backed global order.
Pelosi's tenacity is a double-edged blade; while it proves that the US will stand against the global superpower that is China, it might also signal to the allies of the US that its behaviour is unpredictable.
---
Advertisements

---
Paul van der Putten, a senior researcher and coordinator of China centre at the Clingendael Institute, remarked that Pelosi's visit shows how the US doesn't involve its allies in its decision-making on Taiwan, despite the obvious risks present.
If the Biden administration wishes to build a broad international coalition to stifle China's growth in the geopolitical sphere, it might face an uphill battle.
Although Pelosi has raised Taiwan's international profile and strengthened the mutual ties between the two countries, it has simultaneously increased its security risks.
It won't be hard for Beijing to refer to this example to list the way in which the US might be an undesirable ally.
Chinese Sanctions Against Taiwan
In addition to the political barbs and military threats, China has imposed a tranche of sanctions on Taiwan as well.
The most significant would be the suspension of exports of natural sand, which is widely used for construction and in concrete.
The Chinese commerce ministry suspended the exports from Wednesday onwards, stating that the move was based on laws and regulations without further elaboration.
In March 2007, China ceased its exports of natural sand to Taiwan too, citing environmental concerns. According to Chinese official data, more than 90% of Taiwan's natural sand imports came from China back then.
Besides natural sand, China has also halted imports of the following products:
bread, biscuits, confectionaries
citrus fruits
chilled white scallops
chilled white striped hairtail
frozen horse mackerel
grouper fish
java apples
pastries
pineapples
sugar apples
A glance through the list can tell you about the slightly arbitrary nature of the sanctions.
Afterall, China's top food and agricultural imports from Taiwan are seafood, coffee, dairy products, beverages and vinegar.
In January-June, China's biggest agricultural and food import items from Taiwan were fish and other aquatic invertebrates, which amounted to 399 million yuan (S$81.58 million).
Sure, the economic sanctions will have an impact, but it won't be as devastating as what Russia had to suffer under the Western coalition's heavy hand.
The current salvo of sanctions is symbolic for the most part; a small facet of what China is truly capable of, if it wants Taiwan to suffer.
Taiwan's exports to China have reached $122.5 billion yuan, a 7.3% increase for the year before, according to the Chinese customs data.
Targeting Pro-Taiwanese Independence Supporters
Furthermore, China has vowed to take "disciplinary actions" against two Taiwan foundations, under the pretext that it has aggressively engaged in pro-independence separatist activities.
Taiwan Foundation for Democracy and Taiwan Foreign Ministry's International Cooperation and Development Fund will be banned from cooperating with any organisations, companies and individuals from the mainland.
Beijing will punish any and all mainland organisations, companies and individuals that provide financial support or work for the two foundations, said Ma Xiaoguang, spokesperson of China's Taiwan Affair Office.
Four Taiwanese firms—solar producer Speedtech Energy Co., Hyweb Technology Co., medical equipment producer Skyla, and cold chain vehicle fleet management SkyEyes—have also entered the blacklist due to their donations to the foundations.
Their executives have also been prohibited from entering mainland China.
Yesterday (3 Aug), a suspected Taiwanese separatist by the name of Yang Zhi-yuan was arrested on the suspicion of endangering national security by the National Security Agency of Wenzhou, Zhejiang province.
Yang was accused of being a long-standing advocate of Taiwanese independence and for creating a "Taiwanese Nationalist Party" which is illegal in Chinese law.
If he is found guilty, he may be given the death penalty.
The crackdown is just beginning.
Read Also:
Featured Image: Facebook (Nancy Pelosi)

Here's a rather unexpected timeline of the $2.8 billion money laundering case in Singapore as revealed by Minister Josephine Teo during a parliament sitting on 3 October 2023:
Read Also: