---
Advertisements

---
How far would you go for a parking lot in sunny Singapore?
Arriving a few minutes earlier? Quickly stealing someone's lot just as they're about to park? Reserving the lot with items? 
Yep, some people do the last. 
PHV Driver Allegedly Used "Danger" Sign & Chairs to Chope Parking Lot In Pasir Ris HDB Car Park
On the SG Road Vigilante Facebook page, a user posted photos accusing someone of reserving car park spaces with public property. 
In the photos, two parking spaces were occupied; one with a "danger" sign and another with four overturned chairs.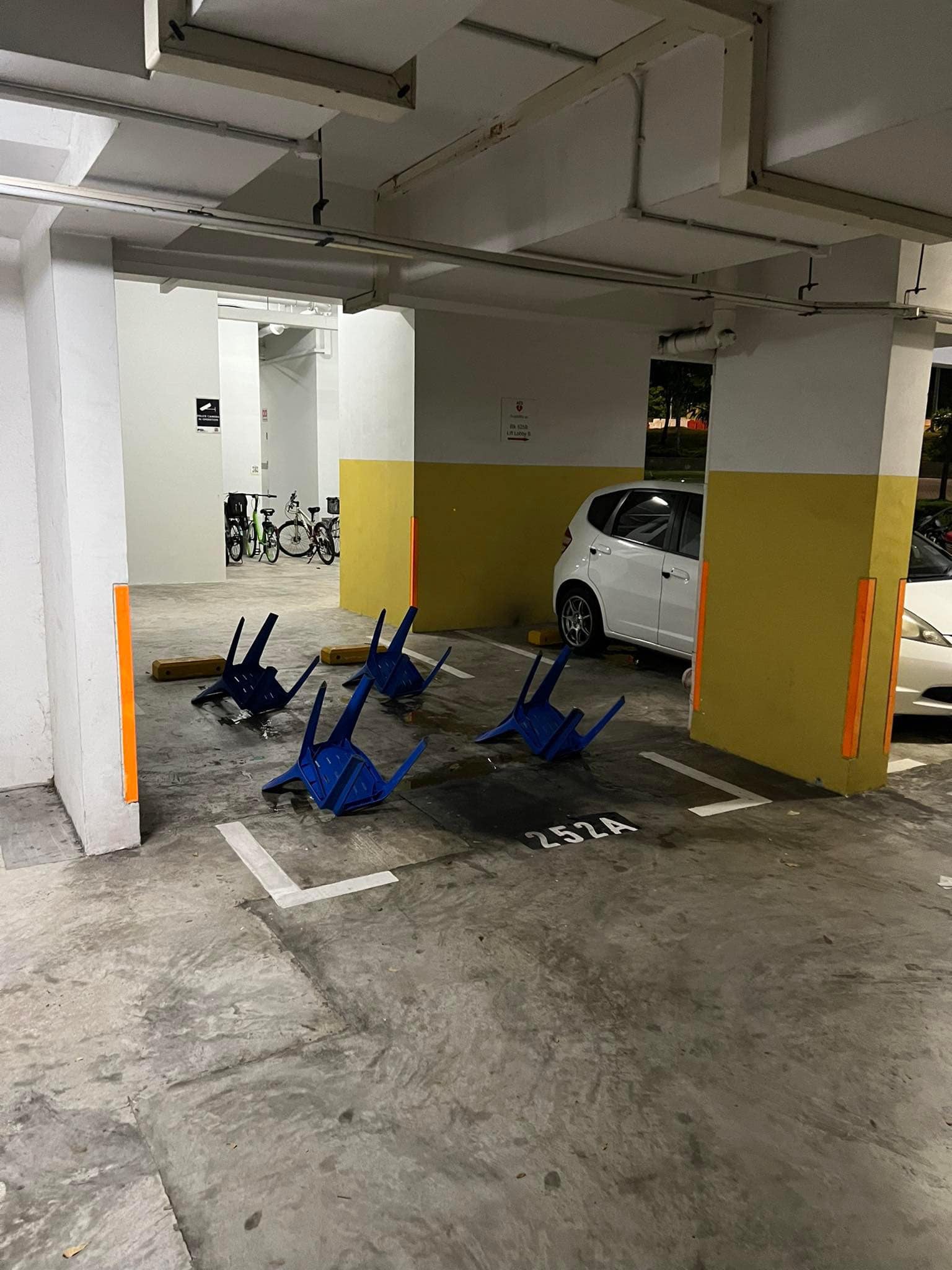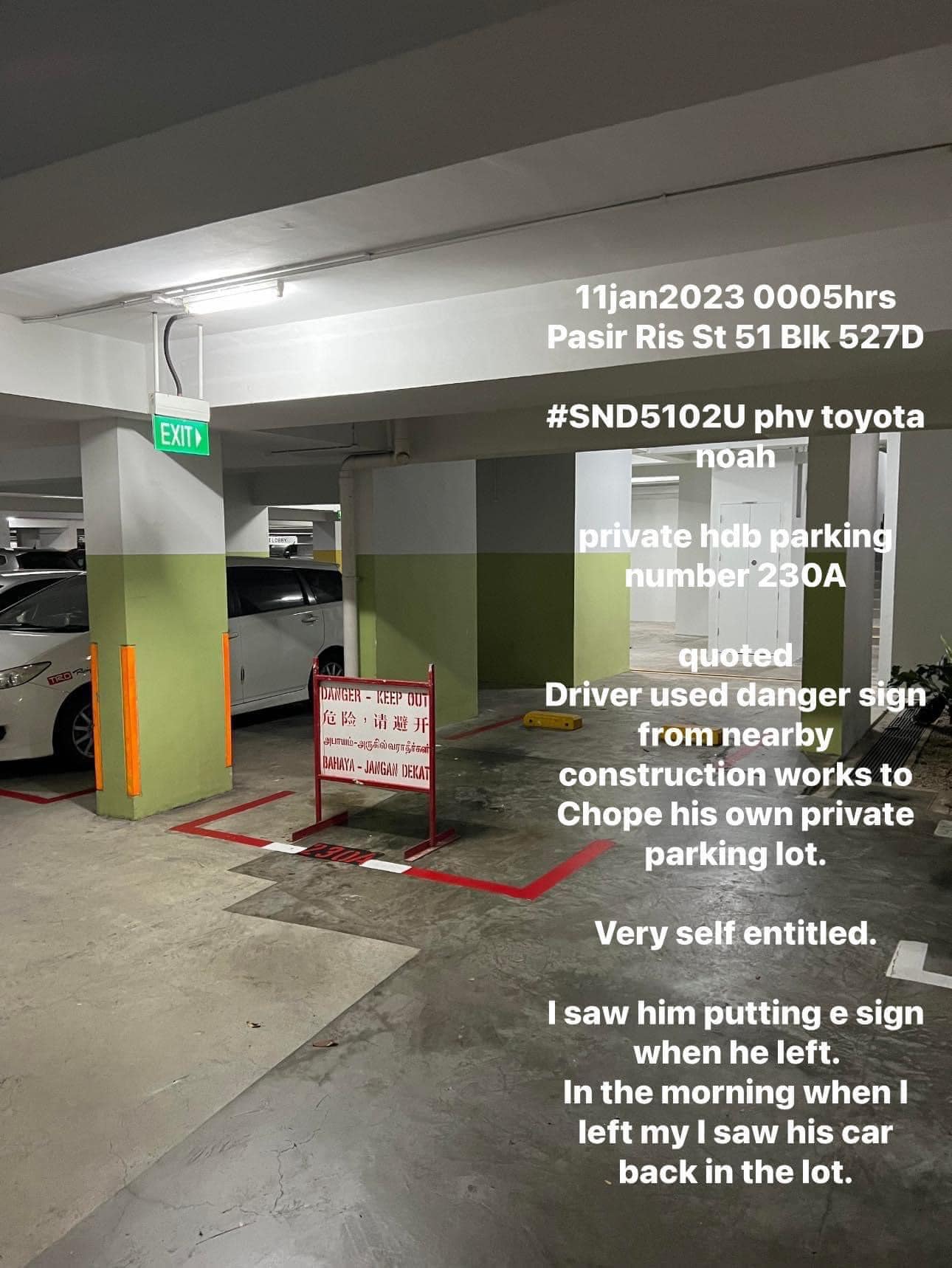 There was also an image in which the sign was shifted to the side, and a car was parked in the lot.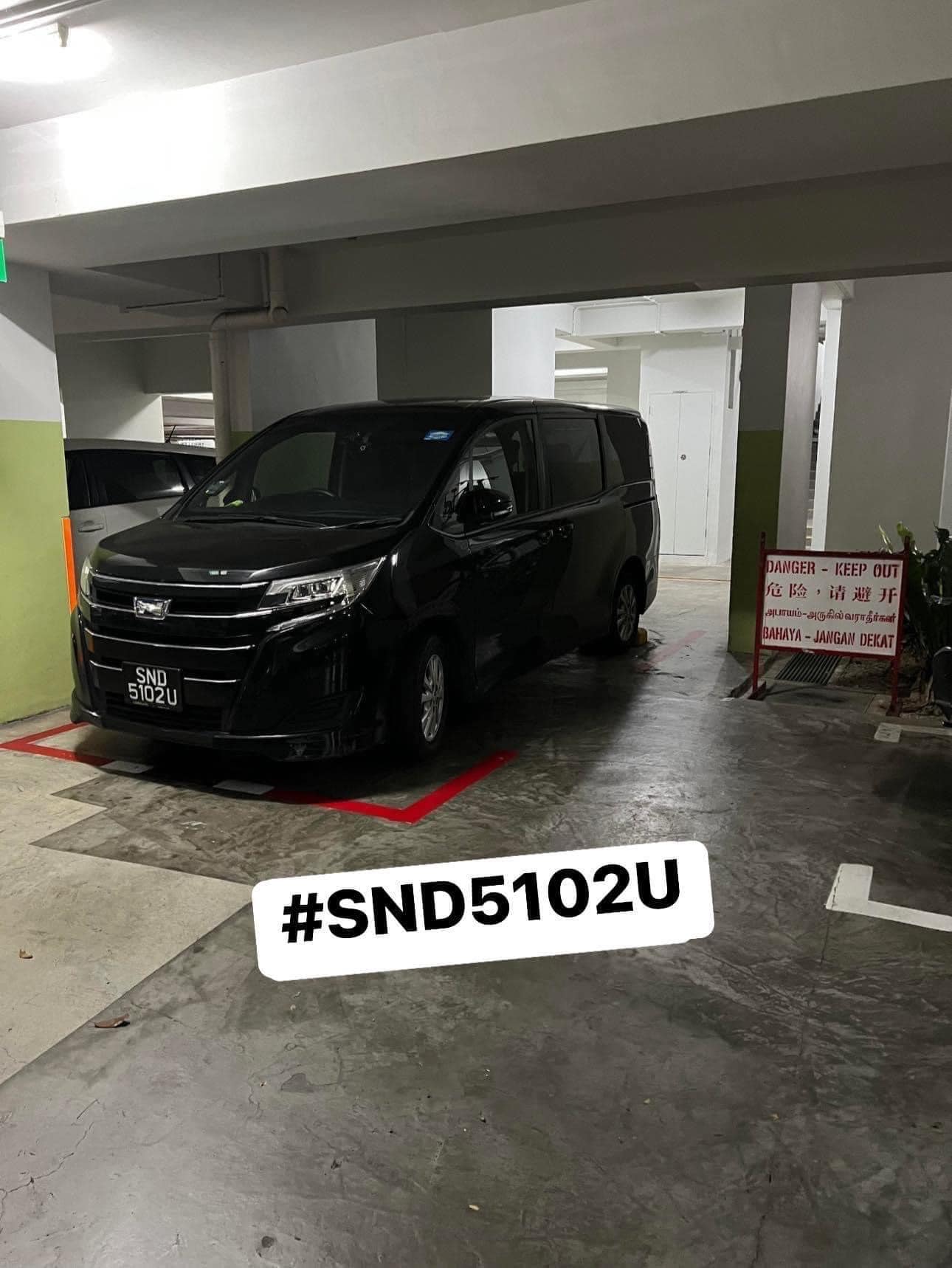 The post said the lot was choped (reserved) at Pasir Ris St 51 Blk 527D. The post also detailed the license plate and model of the vehicle. 
Netizens Outraged
Many netizens expressed vehement outrage. 
People criticised the PHV driver for his lack of civic-mindedness.


Also, they joked about how to deal with the driver. 


Viewers also asked the OP to raise the matter with the relevant authorities. 

He Didn't Chope the Spot? 
Get ready for the plot twist of the century. 
Turns out, the driver didn't even chope the spots. 
In the comments section, a user by the name of Joe Low posted two photos of a police report. The report stated that the car's driver merely moved the sign away to park.
"After I assessed the surrounding and found nothing was (dangerous) around the parking lot, I went over and removed the signage and parked my car into the parking lot," it wrote. 
From context, the car owner wasn't the one who placed the signs and chairs there.
Because of the viral post, the car owner received much heat for something he didn't even do.
As such, he lodged a police report for the wrongful accusations pinned on him.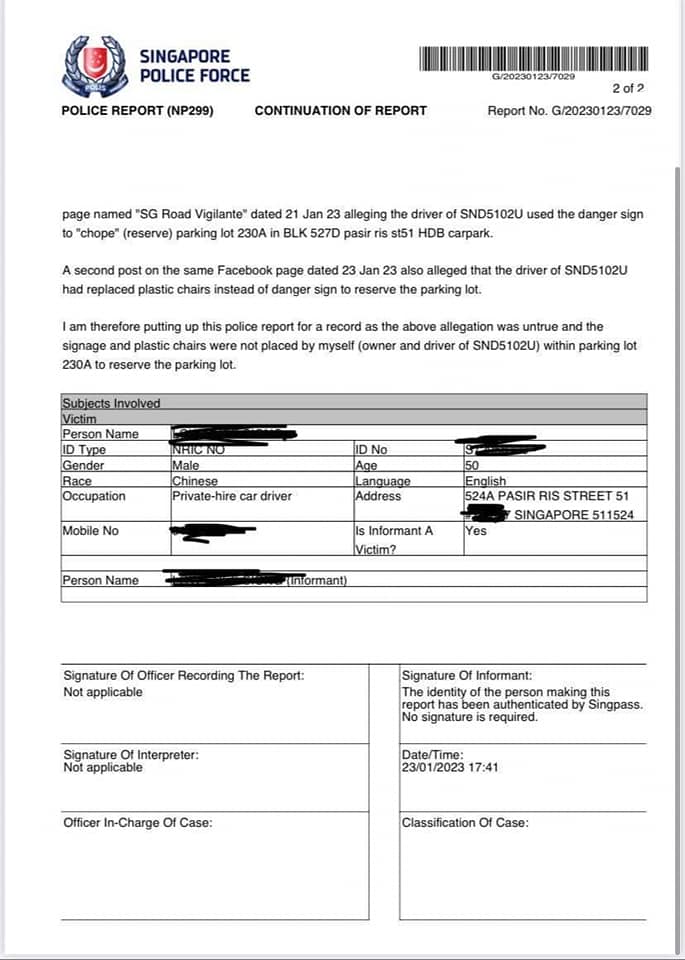 Read also: 
Featured Image: Facebook (SG Road Vigilante)

Fresh grads, you don't need any experience to earn up to $4,200 with this "secret":
Read Also: