Rejoice, fellow watchers!
It has been officially confirmed that "Squid Game", Netflix's unexpected breakout hit of 2021, has received the green light for Season 2.
Ted Sarandos Confirms a Second Season of Squid Game
During Netflix's fourth quarter 2021 earnings interview, co-CEO and Chief Content Officer Ted Sarandos was asked if there would be a continuation to the macabre South Korean survival drama, which has become the viewing platform's number one most-viewed television series.  
---
Advertisements

---
(Of course, that is if you put aside Riot's production of Arcane, but that's an animated series, so I'll let this television series slide.)
In Sarandos' response, he said: "Absolutely. The 'Squid Game' universe has just begun."
In fact, he places "Squid Game" in the category of Netflix's burgeoning collection of entertainment franchises which the company perceives to have potential growth outside of the core streaming service, with live experiences, games, and merchandise ramping up the profit margins.
Likewise, he has announced the second season of Bridgerton, which will be released in March, and Season 4 of Stranger Things that is slated for this summer.
Words from "Squid Game" Creator Hwang Dong-hyuk
Prior to this, "Squid Game" creator Hwang Dong-hyuk had insinuated that the hit series would be returning for Season 2.
Even if it wasn't implied, the ominous and open ending of the first season—there will be no spoilers here, but you know what I mean—certainly leaves a lot of room for more world-building and plot development.
In an interview with the Associated Press last fall, Hwang Dong-hyuk remarked that, "There's been so much pressure, so much demand and so much love for a second season! So I almost feel like you leave us [with] no choice! But I will say that there will indeed be a second season. It's in my head right now. I'm in the planning process currently."  
Additionally, Hwang has confirmed that the lead actor Lee Jung-jae will be returning as the main character, Seong Gi-hun.
Honestly, this leaves me prickling with so much excitement about how the once-gullible main character will continue to develop in the wake of the massacre he has personally witnessed, and what he intends to do to the Squid Game itself.
The possibilities are endless.
Squid Game's Accomplishments
"Squid Game" has become Netflix's biggest TV show, based on the fact that subscribers worldwide had streamed 1.65 billion hours of the show in the first 28 days of its release on the platform.
In the first season, 456 indebted contestants were invited by a mysterious organisation to compete in a series of children's game—with deadly twists and consequences—to win the ₩45.6 billion prize pool, with each hundred million won representing one dead contestant.
---
Advertisements

---
It was cruel, gruesome, and filled with heart-wrenching moments. The best and worst of humanity was displayed on screen as lives were placed on the line, with our main character surviving but utterly traumatised by the end.
The series made history at the 2022 Screen Actors Guild Awards by becoming the first non-English-language series and first Korean series to score a nomination for cast in a drama series, actor in a drama series (Lee Jung-jae), actress in a drama series (Jung Ho-yeon or better known as No.067), and stunt ensemble.
Plus, "Squid Game" claimed three Golden Globe Awards, including Best TV Drama, and earned O Yeong-su (No.001, the old man) a supporting actor trophy.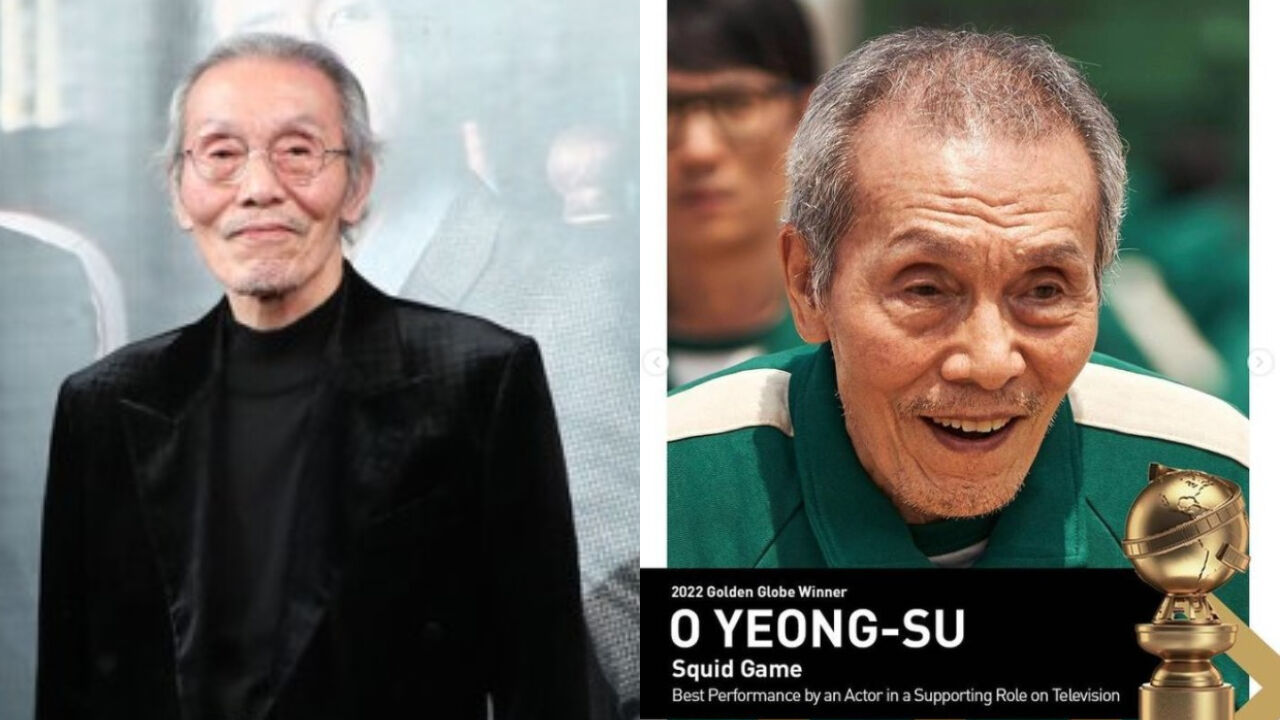 For the role he represented, kudos for being able to make me scream in rage.
To add to the long list of accomplishments, "Squid Game" also won three Critics Choice Awards nominations and a Gotham Award for breakthrough series.
At this point, Hwang has received so many awards his hands are probably weak from the sheer weight.
During the inception of "Squid Game", Netflix had invested $21.4 million into the first season and the series certainly delivered with $891 million in what is acclaimed as "impact value".
---
Advertisements

---
With all these statistics and awards, the second season of Squid Game has never been the question of "if", but "when".
Join our Telegram channel for more entertaining and informative articles at https://t.me/goodyfeedsg or download the Goody Feed app here: https://goodyfeed.com/app/
And thusly, our patience has been awarded, because the second season is definitely coming.
"Do you wish to participate in the game? If you wish to play, please state your name and date of birth."
Read Also:
Featured Image: YouTube (Netflix)