---
Advertisements

---
Sembawang, in spite of the humorously suggested wall between it and Yishun, remains largely unexplored by many.
For those unfamiliar with the Sembawang area, prepare to be pleasantly surprised.
There's more to this northern district than just being a neighbor to Yishun and Woodlands.
Here's a list of the top 10 highlights about Sembawang's history and features.
Sembawang Meaning: The Origin of its Name
Let's delve into the history of Sembawang. Did you know that Sembawang gets its name from a particular tree species prevalent in the area, the Kayea Ferruginea?
Locals referred to this tree as the Sembawang Tree, hence giving the town its unique identity. Sembawang and Changi are the only two Singapore towns named after trees. Sembawang Park houses the last remaining Sembawang Tree, right next to its car park.
Sembawang Park: Home to One of Two Natural Sandy Beaches in Singapore
Sembawang Park has more to offer than just its namesake tree. It boasts one of the only two natural sandy beaches in Singapore, with the other located in Changi.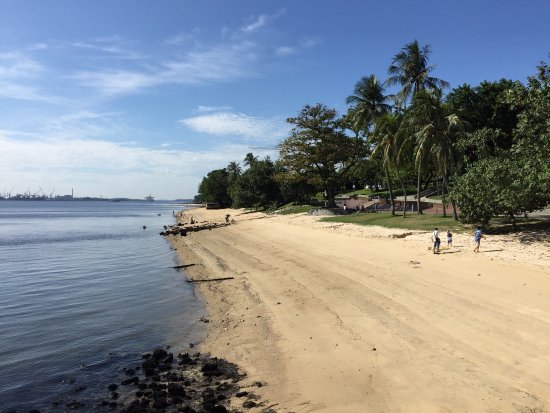 Unlike the artificial beaches on Sentosa Island, Sembawang Beach is natural, and its remote location makes it a hidden gem.
A Pooch's Paradise in the Sembawang Area: The Dog Run
In 2014, Sembawang Park saw the inauguration of a dog run, a fenced grassy expanse the size of 2.5 basketball courts.
This pet-friendly space allows dogs to enjoy some leash-free time. Sembawang's Dog Run is the sixth of its kind in Singapore, debunking the myth that the north lacks attractions.
Sembawang's Natural Hot Spring
A surprising feature of Sembawang is its natural hot spring. Previously a pipe in the ground, the natural hot spring has since been developed into a facility accessed by residents in the nearby area.
---
Advertisements

---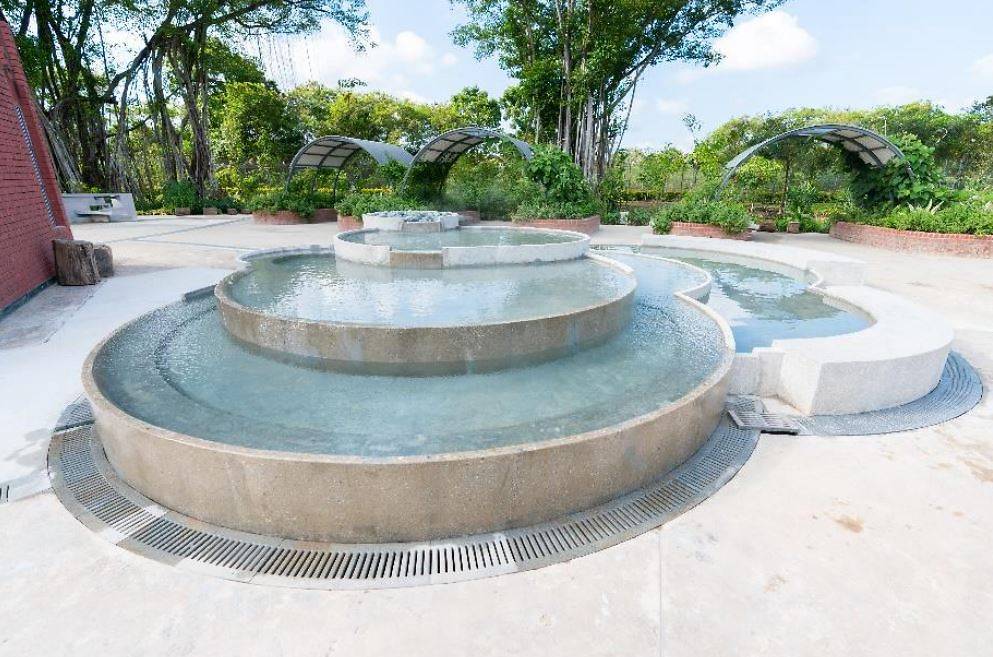 There's even an egg-cooking station.
The Story of Sungei Sembawang
Sembawang also houses the Sungei Sembawang, a river with its own historical tale.
Once two separate rivers, Sungei Sembawang and Sungei Senoko, Sungei Sembawang was redirected to Sungei Senoko in the 1920s, and the combined river was subsequently named Sungei Sembawang.
Sembawang's Yacht Club: A Nautical Haven
With a river and beach nearby, water activities are a given in Sembawang.
The SAF Yacht Club provides an array of aquatic activities like sailing, boating, and fishing, adding to the foreign allure of this part of Singapore.
Sembawang Shipyard: An Icon of the Sembawang History
Sembawang is also home to a renowned ship repair yard, the Sembawang Shipyard.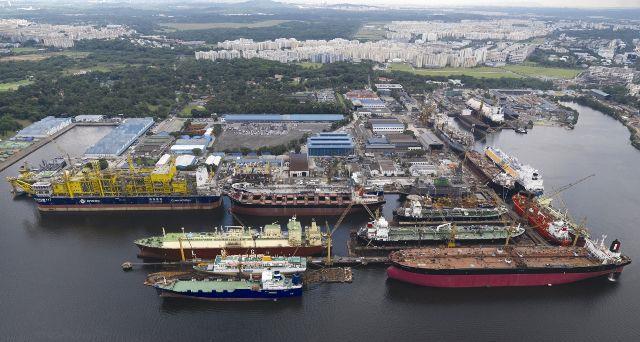 This facility was once a massive British naval base, adding to Sembawang's historical significance.
The God of Wealth Temple: A Golden Landmark in Sembawang
Despite Singapore's predominantly Chinese population, only one temple dedicated to the God of Wealth exists, and it's situated in Sembawang.
The temple's golden statue is believed to be the largest in the world, a sight visible even when driving by.
Future LRT Plans in the Sembawang Area
Interestingly, the government once considered building an LRT line in the Khatib-Yishun-Sembawang area. Although the plans were put on hold, who knows what the future holds?
---
Advertisements

---
Sembawang's Unique "Skate Park"
Underneath the train tracks leading to Sembawang MRT station is an impromptu "skate park". This unique spot, complete with steep concrete slopes, was birthed out of locals' love for skateboarding.
Sembawang is much more than just a quiet part of northern Singapore. From its historical roots to its unexpected attractions, Sembawang is a testament to Singapore's diversity.
So, the next time you're wondering "Sembawang is which part of Singapore?", remember the rich history and intriguing features that make it stand out.

Fake IMH doctors flooding TikTok videos with comments are related to 4D. Here's why:
Read Also: