In Chinese culture, consuming abalone or bao yu, is believed to usher in good fortune and abundance.
The problem with this is that the delicacy isn't exactly cheap, and can take away that abundance before you even have it.
So, what do you do if you want this good fortune and to impress visiting relatives?
Visit Sheng Siong, of course.
Sheng Siong Has Frozen Mini Abalone at Less Than $1 Per Piece for CNY
Just last week, masses of people rushed to Giant supermarkets and it wasn't for face masks or toilet paper.
Certain Giant outlets had a $1 abalone offer, and needless to say, it was snapped up pretty quickly.
Sad that you missed out on the promotion? Well, there's another one for the same price.
In a Facebook post on Sunday (28 Jan), Sheng Shiong Supermarket announced that they're having a special promotion for abalone until 3 Feb!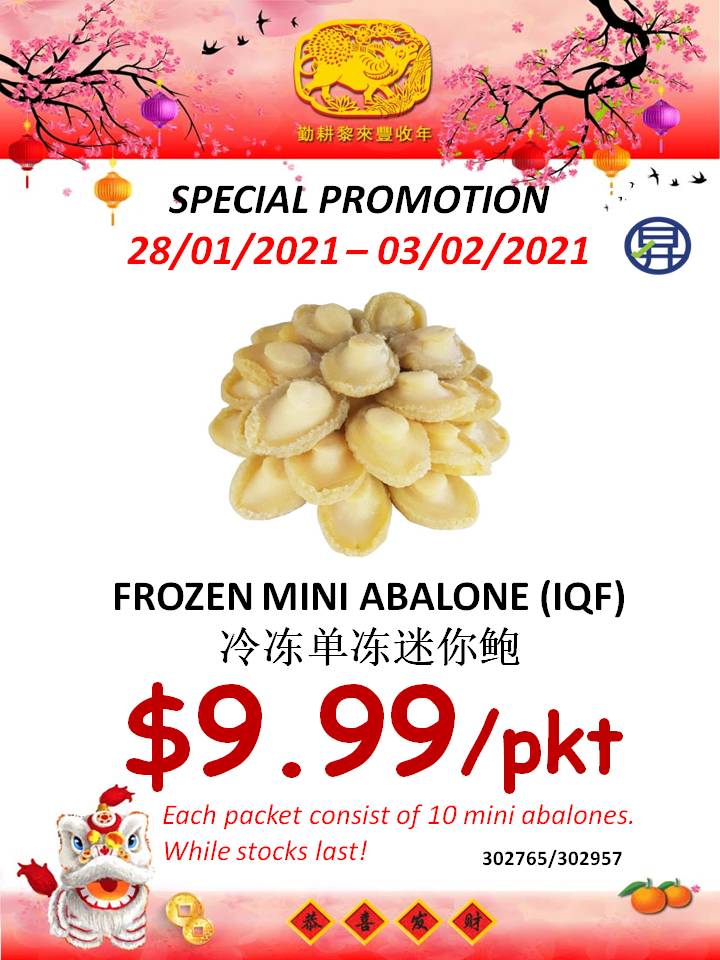 Yes, you read that right.
For just $9.99, you can get a packet of 10 pieces of abalone, meaning each will be around $1!
The promotion will only be available while stocks last.
In addition to abalone, Sheng Siong is also having a promotion on Hokkaido Sea Scallops, ang kar prawns, cod fish, and shrimp paste.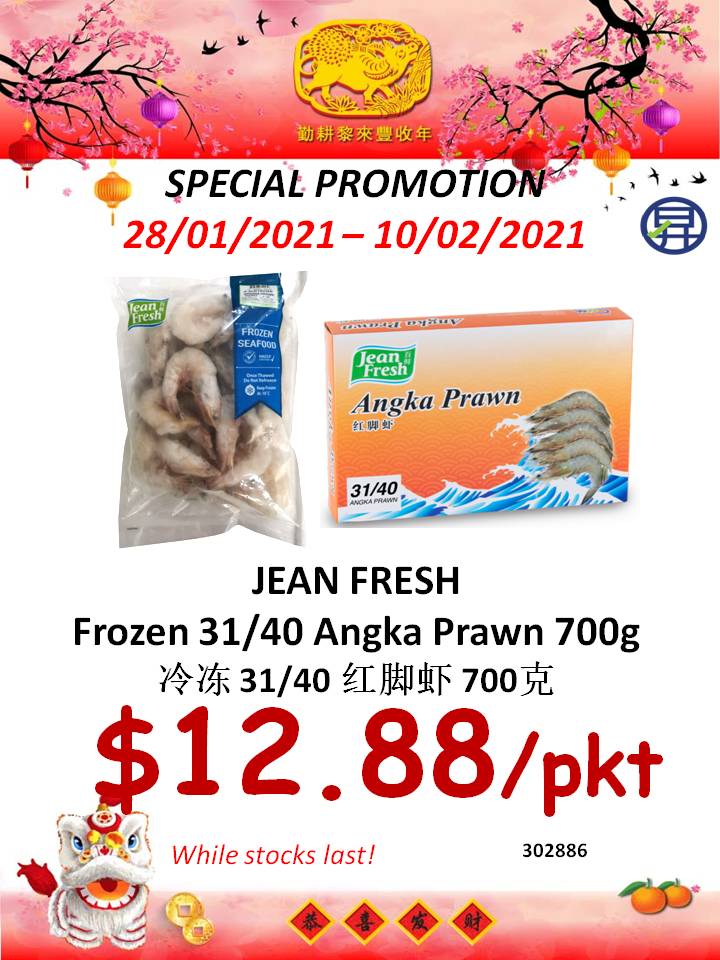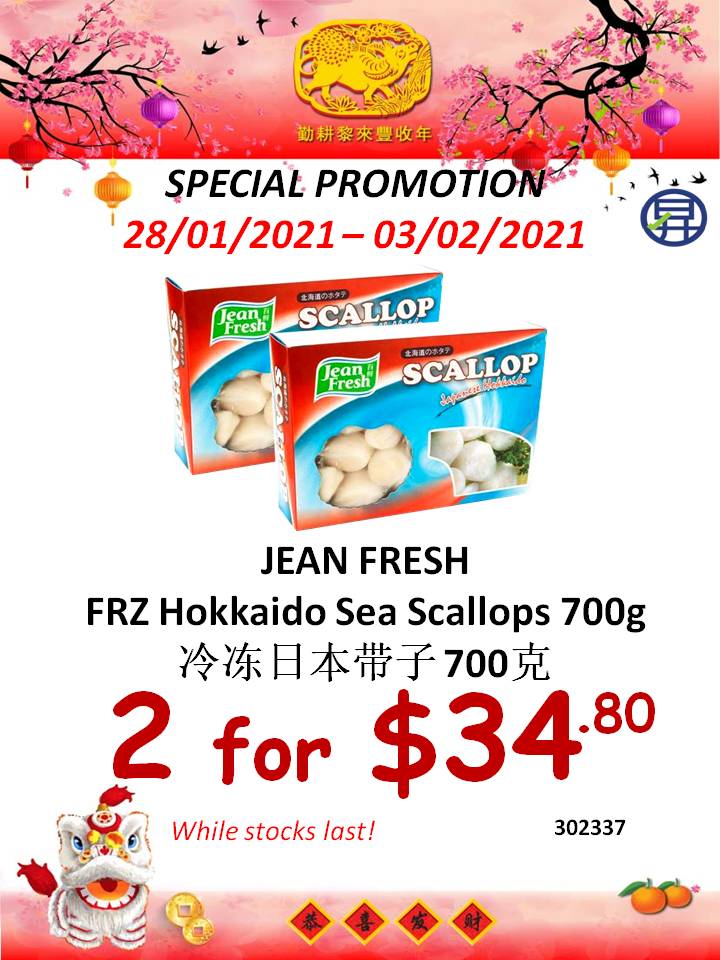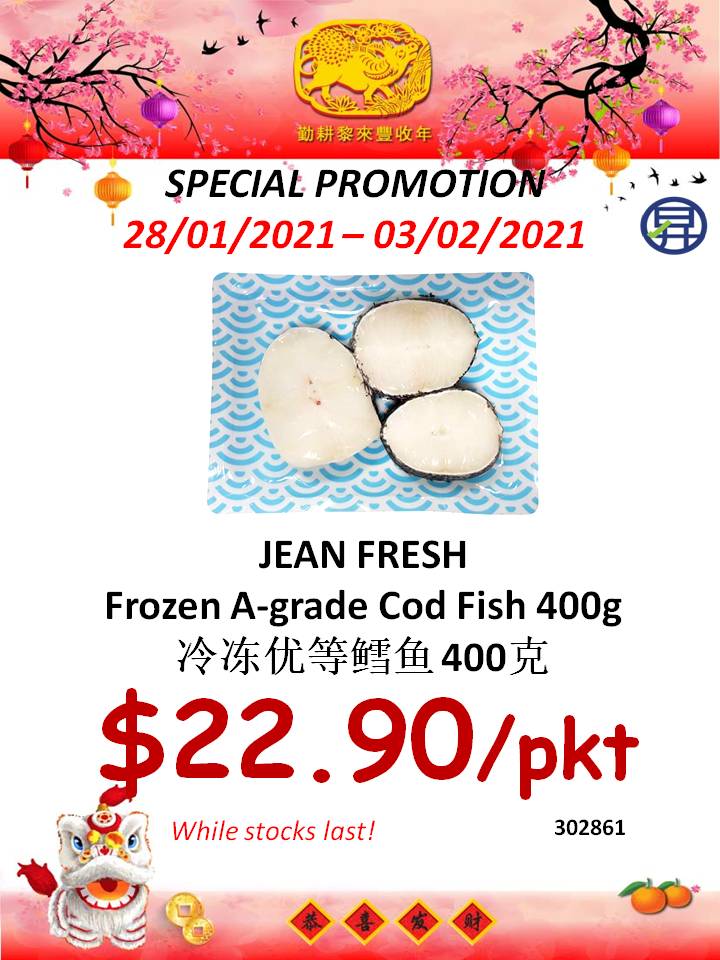 ---
Advertisements
---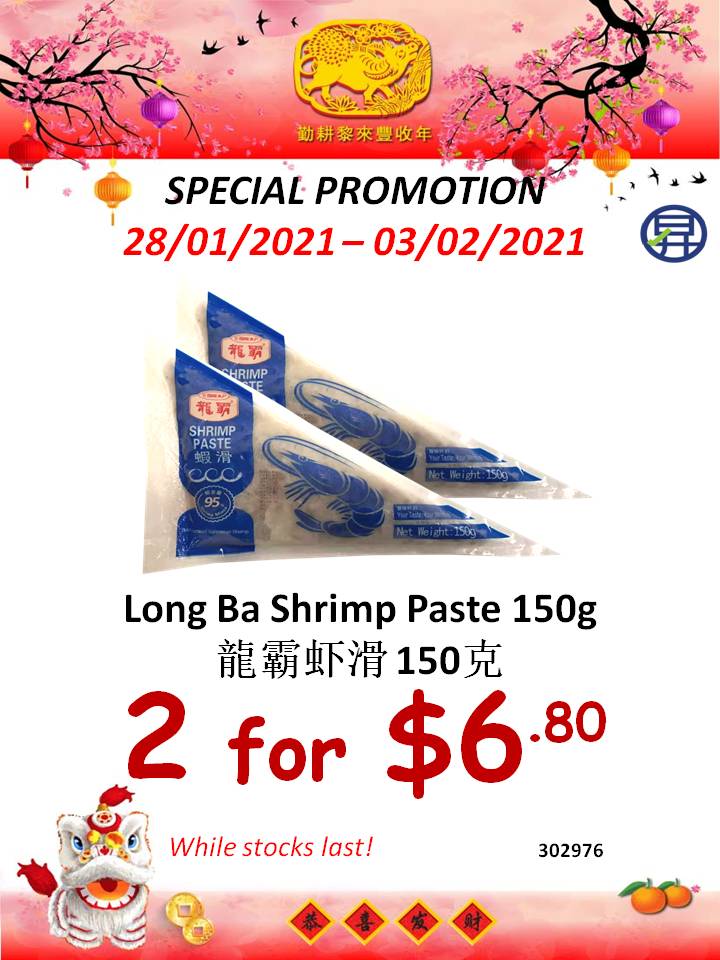 So, if you missed out on Giant's promotion, head down to Sheng Siong so you can cook up a lavish CNY meal!
Why It's So Expensive
We all know that abalone is expensive, but why is this the case?
Well, for one, abalone is rare. 
It doesn't grow in every part of the world; only certain lucky shorelines contain these precious babies.
So, naturally, the price of abalone shot up because of its limited supply.
Another reason is that harvesting these expensive little treats is not easy.
Unlike your typical fishing trip, where a single haul can bring in a large number of fish, abalone must be harvested individually by hand, as it can't be obtained from the cast of a net.
It's a laborious process and the yield is often low.
---
Advertisements
---
Diving for these little guys, however, is a risky business, according to Dollars and Sense. 
Divers reportedly face the threat of sharks and other marine creatures, in addition to the unpredictable sea waters and jagged shells.
The La Times reported that at least 9 divers died in Northern California in 2015 while searching for abalone.
So, when you're chewing on these rubbery bad boys, remember that it's quite a treat.
Featured Image: Facebook (Sheng Siong Supermarket, Singapore Eye)
---
Advertisements
---
Like writing? Goody Feed is looking for writers! Click here for more info!