---
Advertisements

---
The Taiwan-based Malaysian singer Eison Cai, who went by the name "Ai Cheng", has been found dead in a building near New Taipei City on Wednesday, 17 August, in an apparent suicide.
Based on information given by the New Taipei City Police Department, the 40-year-old singer had fallen from the Luzhou MRT Station building at about 10am, as reported by Taiwan News.
He was pronounced dead on the spot and police investigations are ongoing.
Rose to Fame After Winning Talent Show
Ai had previously won the second season of Super Idol, a Taiwanese music competition to find new singing talent, where the winner receives a recording contract.
In 2004, he released his debut solo album, titled Mr. I, and following this, his personal EP called Ai Cheng's Whimsical World was released in 2010.
Ai also ventured into acting, and is known for his roles in the 2010 Taiwanese television drama I, My Brother, and Rookie's Diary, and also one of the longest-running Taiwanese drama, Feng Shui Family.
In 2020, he registered his marriage to Taiwanese actress Hitomi Wang, with the couple making plans to hold a wedding in Malaysia in the near future.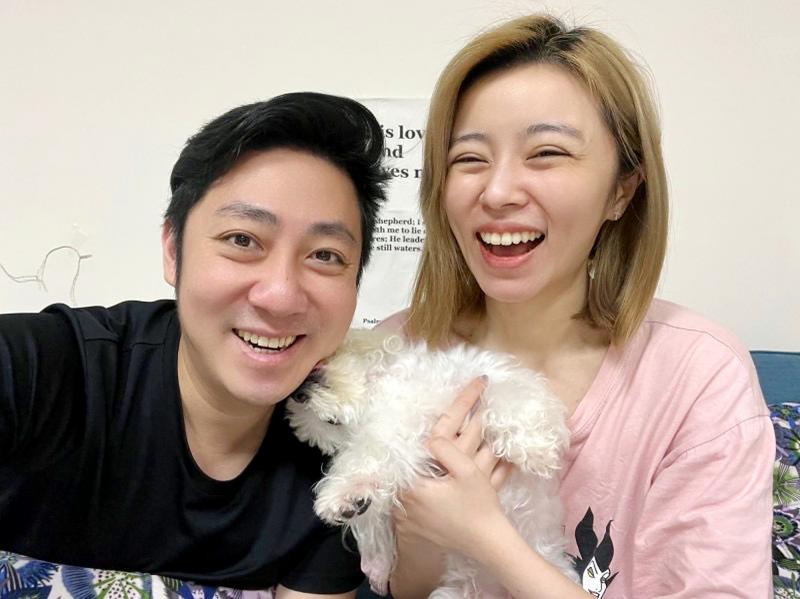 NT $5 Million Loss From Restaurant Business
Due to business difficulties caused by pandemic, Eison had reportedly lost NT$5 million (S$230,000) in a restaurant venture for his store located in Ximending.
In the week leading up to his death, he wrote posted multiple solemn selfies, and quoted Bible verses along with philosophical sayings.
His last post on Facebook read, "Love is the hardest lesson in the world, but is also the easiest lesson. Love her, and you will have eternity."
According to Taiwan News, Ai had also mentioned that his blood pressure had risen to 180/120 mmHg (millimetres of mercury) due to stress. A normal reading should be below 120/80 mmHg.
---
Advertisements

---
He also resorted to drinking beer in order to relax but this only caused his symptoms to worsen.
The report also said that his wife, Wang had gone to work in Yilan and asked two of their friends to keep an eye on her husband as he appeared to be in low spirits on Wednesday.
However, he locked himself in a room, leaving the friends to believe he was resting inside, until the sound of police sirens could be heard near the house. There is reportedly no suicide note left behind.
Ai's Management Company Confirms the News
Phoenix Talent Company, the agency responsible for managing the star's booking confirmed the unfortunate incident to Taiwanese media outlets today.
"We are deeply shocked and regretful to hear the news. Eison Ai Cheng is like a family member to us and everyone's unable to accept the fact (of his passing)," a spokesperson from the company said.
They also urge the public to give his widow privacy during this period.
"We are currently making efforts to handle his funeral arrangements and request everyone to give his wife Hitomi Wang space and time."
Read More:
Featured Image: Focus Malaysia

How much cash are you getting in December 2023 from the Government? Here are the facts simplified for you:
Read Also: