We all know how smart and creative scammers are getting nowadays.
Just like Michelle Cheong, these scammers are also capable of playing multiple roles – for the wrong reason.
To be educated about scams, you might want to check out our YouTube channel, whereby we've anti-scam videos done in collaboration with the SPF like:
Now, moving on; we recently had encounter scammers who acted as SP Group staff selling fire extinguisher, Singpost deliveryman who had failed to deliver the parcel, and even Government officials who help you to register for Skillsfuture courses.
And now, we have a new breed of scammers.
Impersonating as Singtel's Staff
Singtel has recently posted on Facebook warning customers about an ongoing scam.
In case you can't read, here's what they wrote:
"[Scam Advisory]
We would like to alert customers about an ongoing scam using Singtel's name.
What to look out for:
A caller claiming to be a Singtel technician or customer service officer, offering to troubleshoot your internet connection.
The callers are known to ask for your personal details, including NRIC numbers, Wifi passwords and router numbers.
This is a scam. Singtel does not ask for WiFi passwords and router numbers during troubleshooting calls.
How to protect yourself:
If you received an unsolicited phone call that you suspect could be a scam, please hang up.
Never share your personal details, including passwords, with an unknown caller or click on random links from unknown numbers."
Not The First Time Singtel Was Being Used
Earlier this year 13 people were scammed of $30,000.
These people were made to believe that lady luck was by their side and had won some money from a lucky draw from Starhub or Singtel.
They were asked to provide their personal details, or bank account details to be able to receive their winnings.
Was it really lady luck by their side?
These victims later realized that there were a number of unauthorized transactions made from their bank account, or credit or debit card.
Some other cases also involved victims being asked to purchase an iTunes card and to send the redemption code over to the scammer.
---
Advertisements
---
Police later advised the public to be wary of such cases on their Facebook posts.
Stay Vigilant
With how advanced technology is nowadays, it is only inevitable that people would start misusing it.
While technology has definitely improved our lives in many ways, it has also made it easier for scammers and hackers to get their hands onto our personal details and accounts.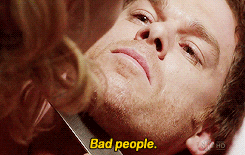 Many companies are definitely doing their best in protecting our data and warning us of the ongoing scams out there.
But it is definitely important for us to stay vigilant and not to get overly-excited over sentences like "You've won a lucky draw".
---
Advertisements
---
Whenever someone asks for your personal details, do remember to call the company for a check first!
Alternatively, here are some other ways you can deal with scammers.