To celebrate the Thai New Year in the month of April, Wild Wild Wet will be hosting the Songkran Water Festival.
And this year, Wild Wild Wet is going bigger and better with the celebration by launching four new water activities, more target games for kids, and exclusive sports wet bag giveaways.
Pre-sale tickets for Wild Wild Wet's Songkran Water Festival are already available on the website.
Here's what you need to know.
Quick Facts for the Songkran Water Festival
The Songkran Water Festival event will last from 1 April to 30 April.
Wild Wild Wet will be open every day starting from 12pm, including Good Friday (15 April), but it is closed on every Tuesday.
The Promo Weekday Pass starts from $19, with a $5 Ola Beach Club Voucher attached.
Each ticket will allow you to get on the standard rides and enjoy the new activities.
Additionally, here's an overview and the spread of activities that Wild Wild Wet offers, so you know you're getting your money's worth: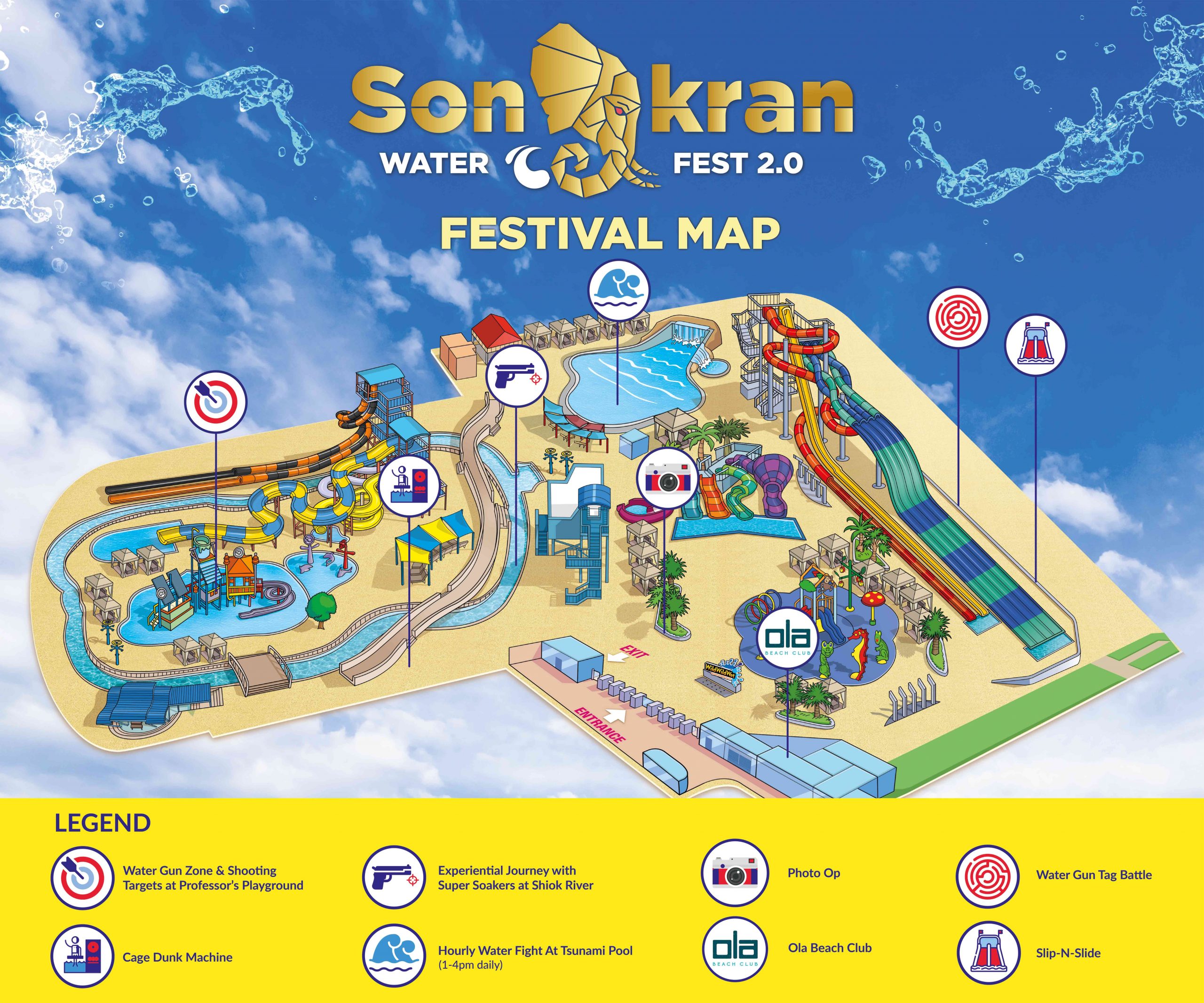 Water Gun Tag Battle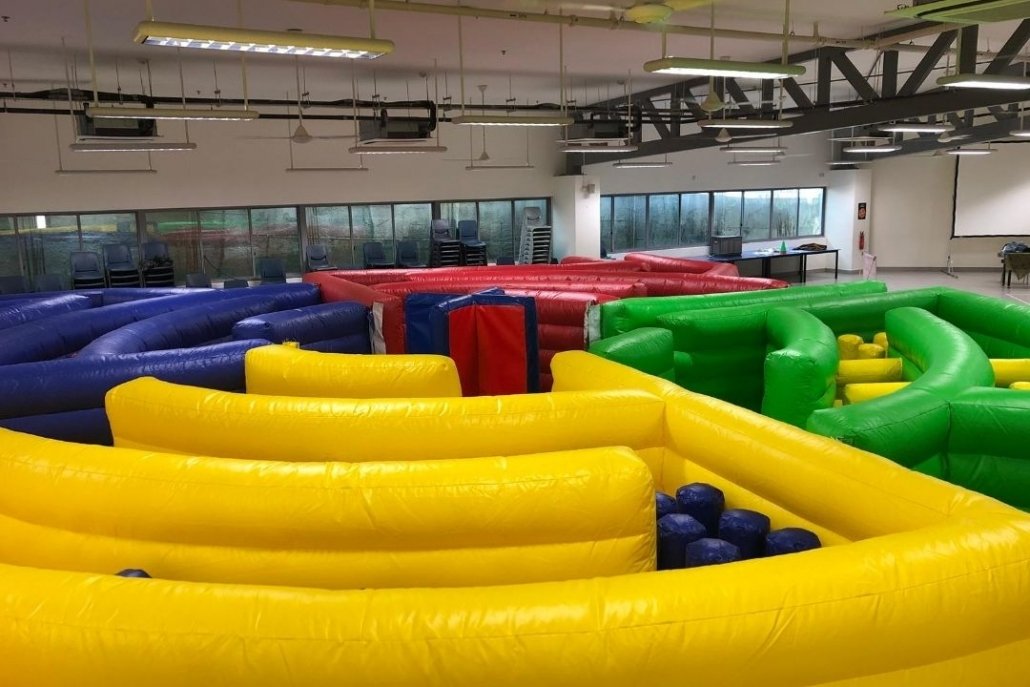 Have your water guns ready and loaded, because Wild Wild Wet has opened up a whole inflatable maze obstacle course for an all-out tag battle.
There are numerous entry points and plenty of corners to hide around, so prepare yourself for fun and mayhem in the five-minute combat.
Slip-N-Slide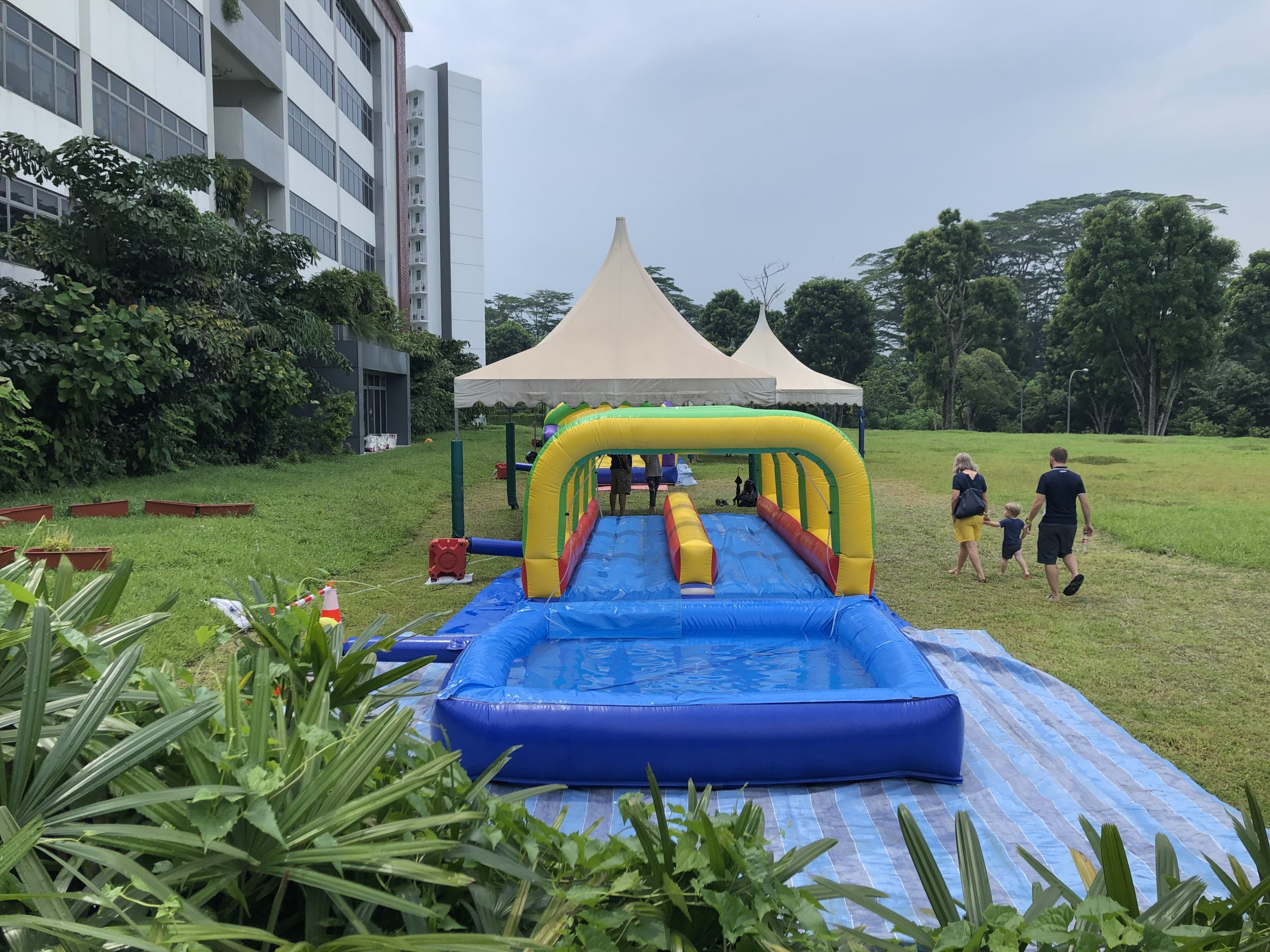 For this particular challenge, grab a friend and freakin' dolphin dive into a 6 by 3 metre inflatable horizontal slide and glide, racing to see who can get to the end of the water pit first.
If you have any moves to prove, or see who's the most graceful swimmer in this short pool, this small speed run might just be your chance~
Cage Dunk Machine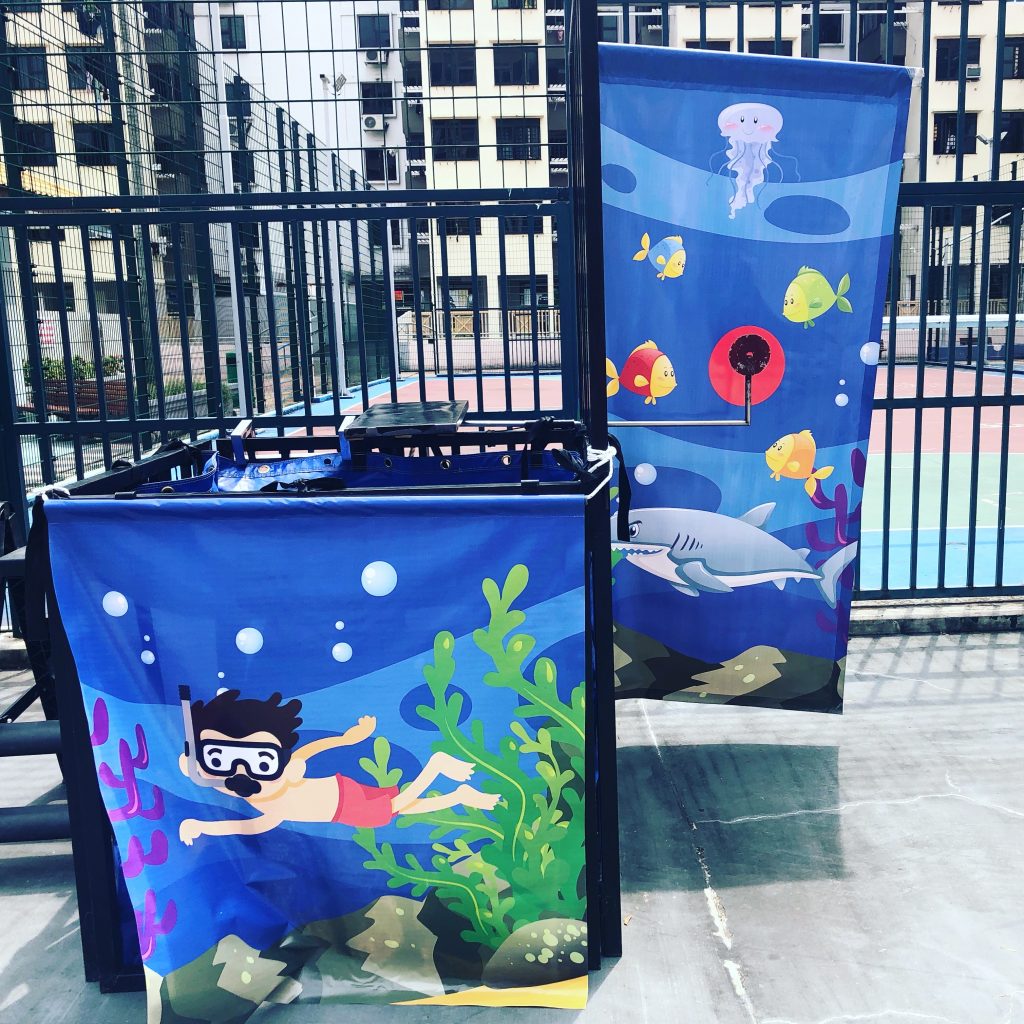 The name and image provided already sufficiently tells you what this new water activity is:
Place your bets on who's a better shot, while placing your own body on the line.
And the best part is that if you manage to dunk your friend into the small pool of cold water, that moment will be perfectly captured, presenting a perfect memento to take away in remembrance of the Songkran Water Festival at Wild Wild Wet.
---
Advertisements
---
Join our Telegram channel for more entertaining and informative articles at https://t.me/goodyfeedsg or download the Goody Feed app here: https://goodyfeed.com/app/
Water Punisher
Last but not the least, keep your eyes peeled for the festivities happening at the Tsunami Pool from 1:15pm to 4:15pm daily.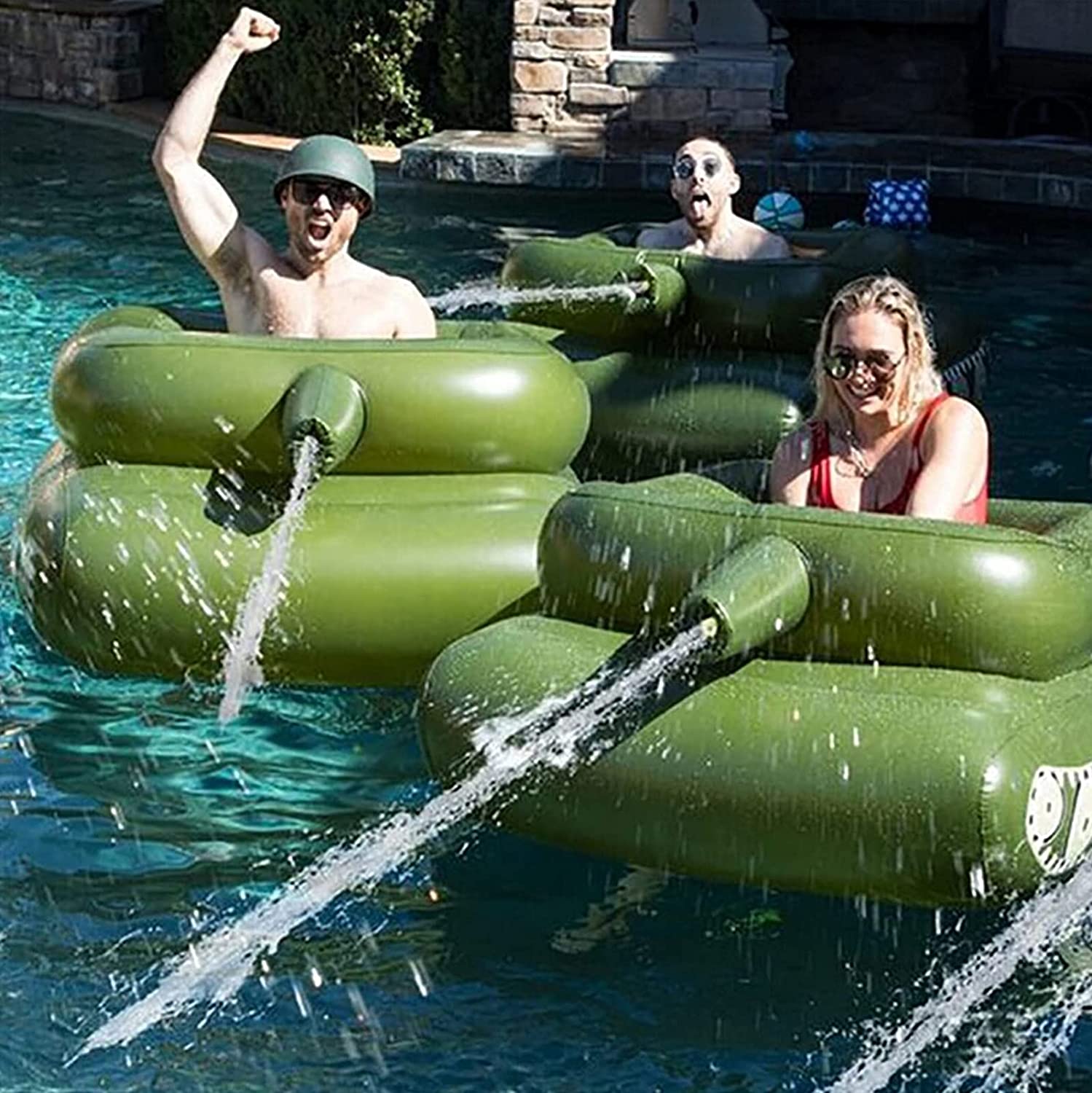 There will be "water warriors" in their Water Punisher Tanks, cruising around in style as they look out for unsuspecting joy-goers to give them a good spray down.
Of course, you can totally team up with random guests to bring those water warriors down with your own water guns, or find one of the 50 water guns that Wild Wild Wet has provided for the guests.
Those guns will be floating along Shiok River and Tsunami Pool, so grab them fast if you're unprepared for the fierce battle at the two locations in those three hours.
Besides that, there will be target bells hanging along the Shiok River, which can be a fun mini activity for anyone just relaxing in their tubes as they drift along the long stretch of water.
Games for Kids
Of course, there are many activities planned for the kids as well!
---
Advertisements
---
At the Professor Playground, there will be mini slides into shallow puddles that are super child friendly.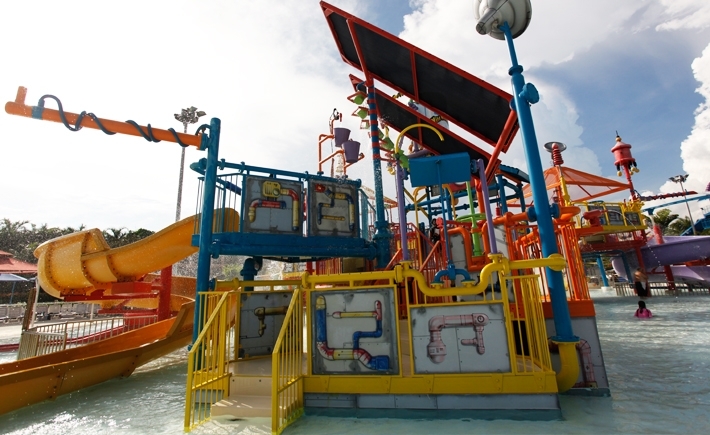 Squirt Gun Targets with bullseyes that are in the form of adorable cut-out figurines have also been installed for children to test their aim with their water guns.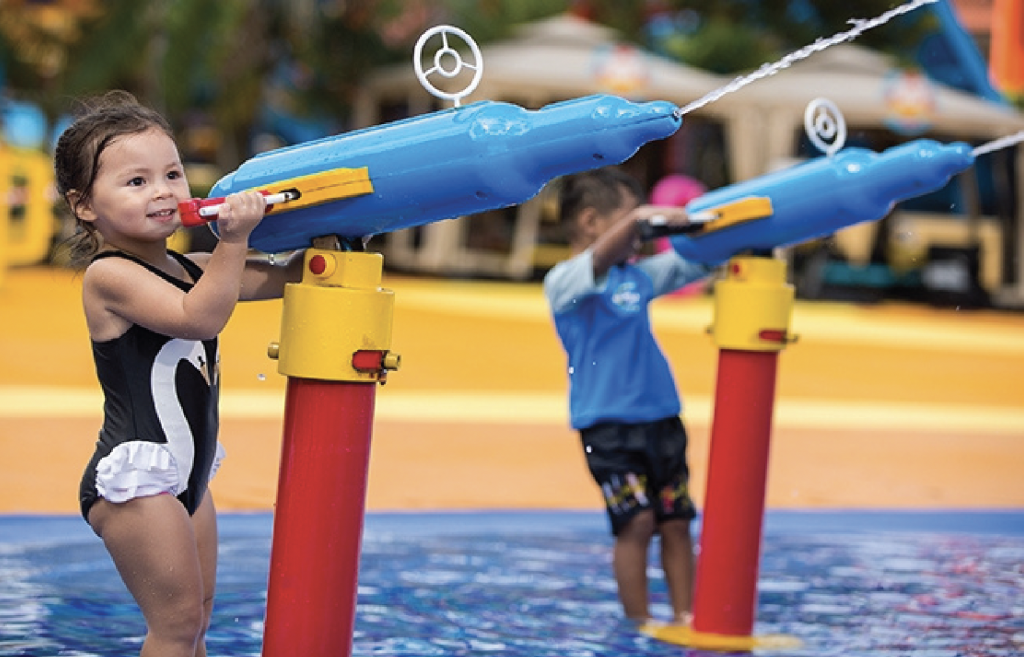 Thai Comfort Food for Songkran
After coming down from the adrenaline highs and exhaustion from the battle waged throughout the day, finish off the evening at Wild Wild Wet with some delicious and spiced Thai Food.
It is only a fitting ending to enjoy some Thai food to truly bask in the unique culture.
If you're just looking for a small bite in between, you can check out Tuk Tuk Cha @ E!Hub #01-K104 which serves authentic Thai cuisine and desserts.
---
Advertisements
---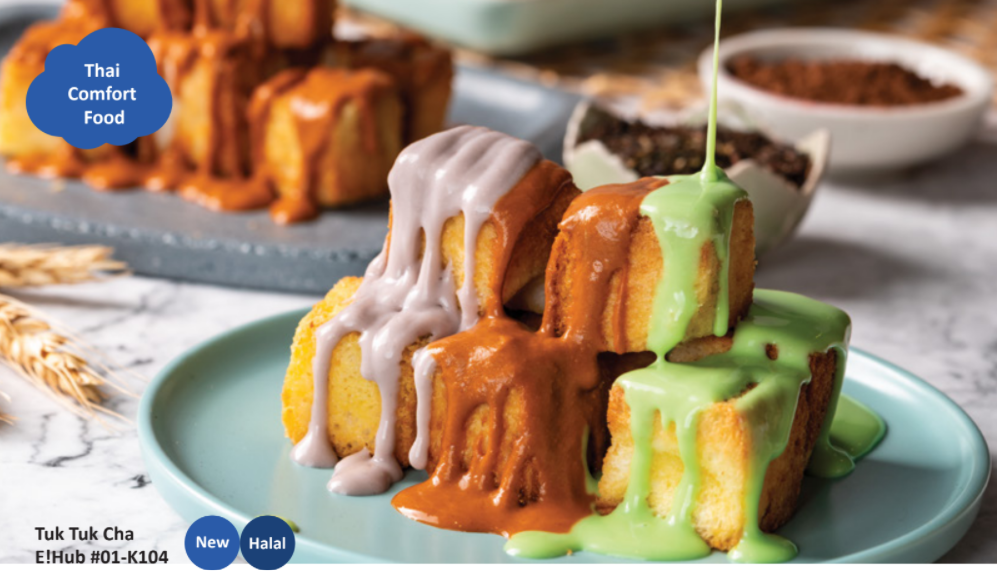 For some original Noklae Sukhothai Noodles, whose recipes come straight from a humble shop in Chiang Mai, you can visit Kin Kao Yong @ E!Avenue #01-310.
Of course, you can't miss out on some delicious Asli satays made from different meats that can be dipped in spices and sauces, complemented with a vegetable salad to cleanse your palate of any grease.
If that's your type of comfort food, you can visit Satay Club Asil Village @ E!Avenue #02-333.
But if you want to challenge your tastebuds a little more, you can try a good bowl of soup and noodles that come from Sakon Town, which is located in Northeast Thailand and Gau Yuak Temple in Chiang Mai, at Sakon Thai @ E!Hub #01-108.

But if you're with your entire family and all of you are starving after playing for the whole day, perhaps you can head down to Magic Wok Family Restaurant @ E!Hub #03-101 since the restaurant has a wide variety of ala carta Thai-Chinese cuisine which is specially prepared by a Thai Chef.
---
Advertisements
---
Siam Square Mookata @ E!Hub #02-126 might be an interesting choice too, since the restaurant brings a whole array of fresh ingredients to the table for an unforgettable dining experience that's a mix between Korean barbeque and Chinese hotpot.
Since it is a Thai restaurant, there will naturally be special chilli sauces provided, coming in three levels of spiciness. If you're feeling cold from the water and showers, the spice and heat will definitely warm you up!
If you're looking for something simpler, look no further than The Basil Inn @ E!Avenue #02-335, since it provides eatery dishes that resemble Bangkok street food, right down to the ingredients and the traditional cooking methods.

With all the great options that you can choose from, you'd be wondering if you have enough appetite to fit all these good foods, rather than being starved for choices.
Other Details
There's also a Free Sports Wear Bag, and in order to redeem it, make sure to spend a minimum of $50 (NTUC Plus! Members) or $60 (Plus! Members) at Downtown East.
---
Advertisements
---
You can also get $10 off at Downtown East's TADA Rides with the promocode DETADA10, though this is limited to the first 500 redemptions.
Of course, Downtown East and Wild Wild Wet adhere to the government's Safe Management Guidelines.
At any given time, there will be lifeguards with stringent training and international qualifications present at the water-based attractions to ensure the safety of all guests.
Even then, parents and adults are advised to accompany and supervise their children in groups, just in case. 
Read Also:
Featured Image: Wild Wild Wet
---
Advertisements
---
---
After two years, Japan is finally reopening for Singapore tourists, but it's not the usual reopening you'd have expected. Here's what you need to know: