---
Advertisements

---
From the snaking queues that we see outside Haidilao or Beauty in the Pot outlets, we can tell how much the people in Singapore love steamboat (also known as hotpot).
What if there's a way for you to enjoy your favourite comfort food without leaving your house? Simple; just buy an one of these steamboat pots and the ingredients online.
The best part? You can enjoy hotpot anytime you want at a fraction of the price that you will normally spend at restaurants.
So, the next question is…where to buy steamboat pot?
Online, of course.
Here are 10 steamboat pots that you can get under S$50 to satisfy your hotpot cravings from the comfort of your home.
Iona 5-Litre Shabu Shabu Skillet Steamboat Pot
This multi-functional electric skillet (S$49.90) is ideal for double soup preparations, in case you can't decide which soup base to have.
The pot is detachable for easy cleaning and its body is non-stick that is made with aluminum.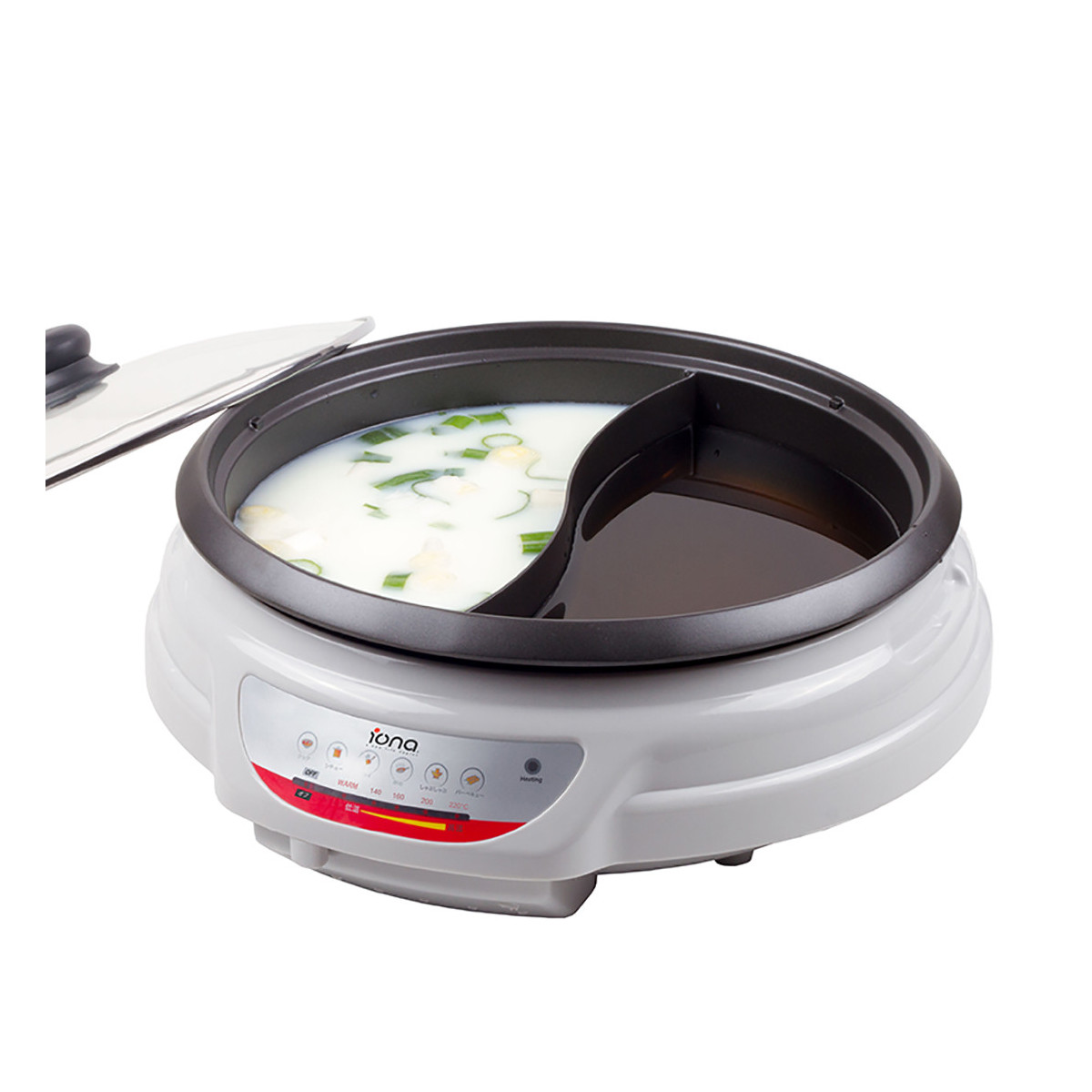 You can get it here.
Bear 1-Litre Electric Multi-Cooker Travelling Multi-Cooker
For those living alone or those that have to travel abroad regularly, this portable multi-cooker (S$45.90) is just what you need.
It is foldable and you can easily put it inside your luggage or bag when you are out and about. Besides just hotpot, you can also use it for frying or cooking instant noodles.
---
Advertisements

---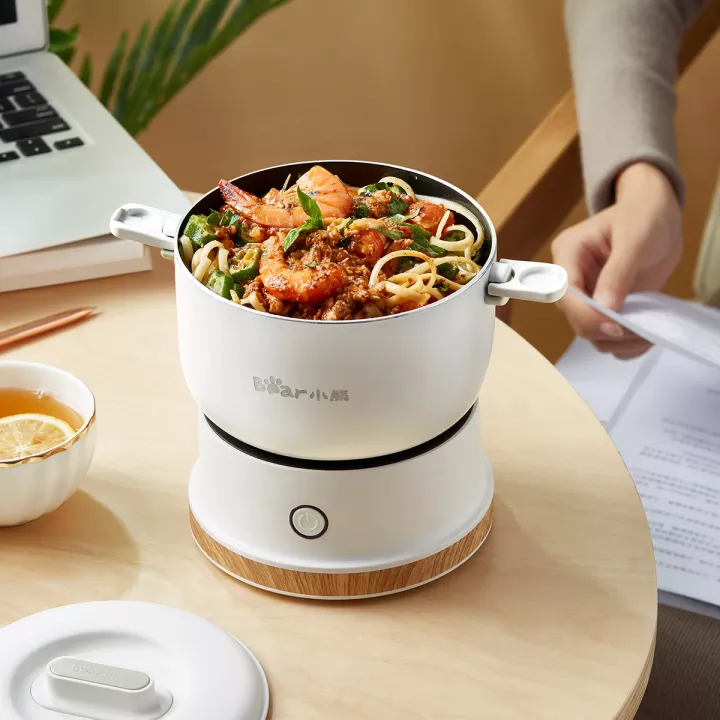 You can get it here.
PowerPac Steamboat with BBQ Grill, 2-in-1 Multi-Cooker 2-Litres
This super affordable PowerPac Multi-Cooker Steamboat (S$39) is versatile as it can be, for you can use to boil, bake, fry, or even roast—besides just a hotpot!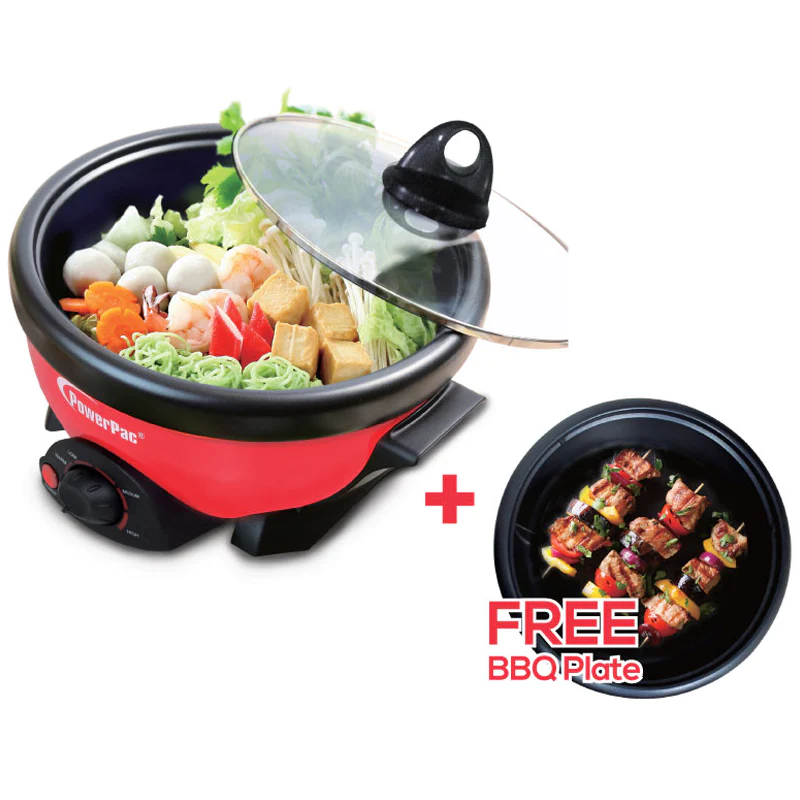 Multi-cookers also use less oil, so you will be consuming fewer calories. The inner pot is non-stick and it also comes with a grill so you can enjoy your favourite BBQ food items too.
Its safety features include an auto-shut-off function which automatically shuts off power when the temperature rises above a limit.
You can get it here.
Joyoung 5-Litres Dual Steamboat Pot Yuan Yang Non-stick Electric Hot Pot Hotpot
With this Joyoung 5-litre steamboat (S$47), you can literally invite your whole family and extended family members for a hearty hotpot meal.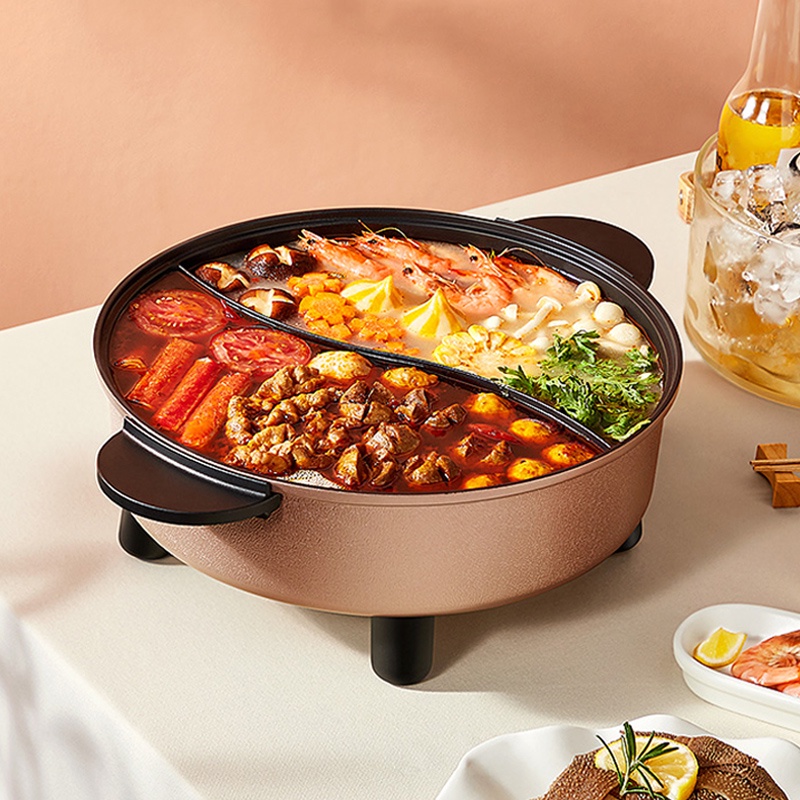 Since it is a dual steamboat, you can choose your favourite soup bases and ingredients and dump them in the section you want.
After your meal, the steamboat is also easy to clean as it is non-stick.
You can purchase it here.
PowerPac Multi-Purpose Steamboat Pot / BBQ grill with Non-stick Inner Pot
This multi-purpose steamboat (S$49.90) is suitable for one to two persons. For couples who are living together and want to have a cosy hotpot and BBQ date at home, this is the perfect equipment for you.
---
Advertisements

---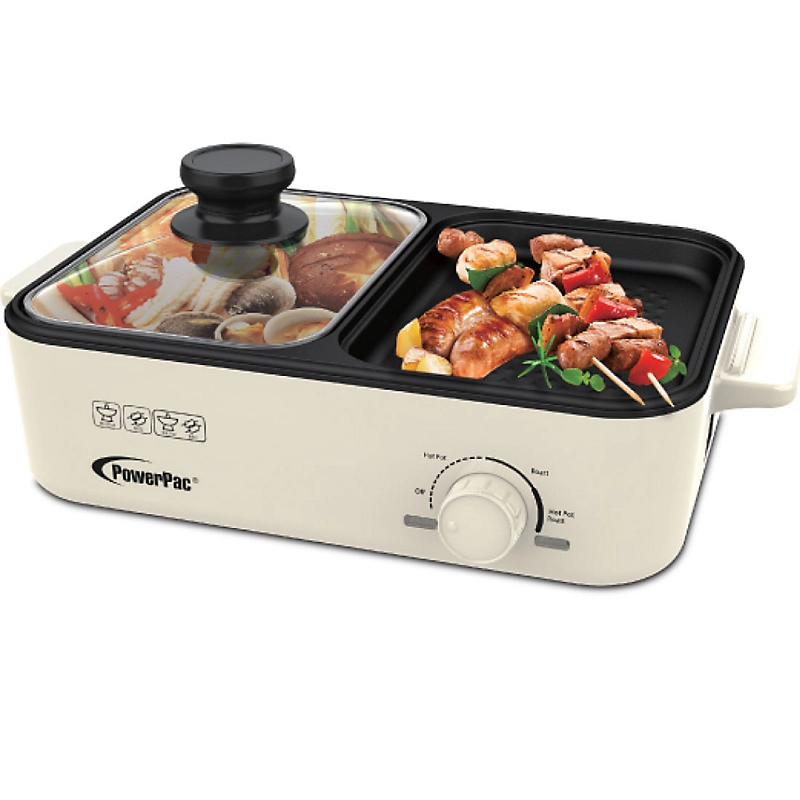 This steamboat is light, easy to handle, and attractively designed. It uses less electricity due to its high energy efficiency. 
You can get it here.
2-in-1 Steamboat BBQ Hotpot Mookata Cooker Pot
Although most of us love hotpot, some of us still prefer to have it in the mookata style. This mookata BBQ steamboat (S$31.90) feels like you never have to leave your house for mookata again.
There is a mini steamboat that is surrounded by a hot grill pan where you can grill your favourite pork belly or seafood.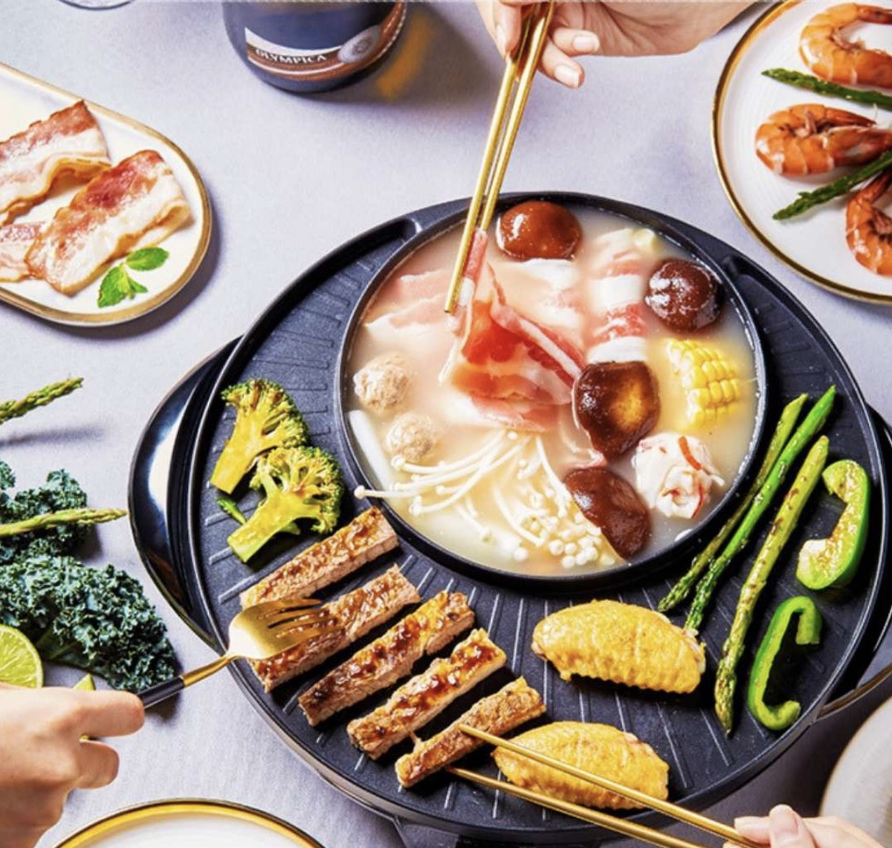 You can get it here.
IONA 1.2-Litres Ceramic Mini Non-Stick Multi-Cooker With Steamer | Multi-Function Small Rice Cooker Hotpot
This mini multi-cooker (S$28.90) is ideal for university students who are residing on campus. Sometimes when you are bored with the food around your school, you can prepare the food of your choice.
---
Advertisements

---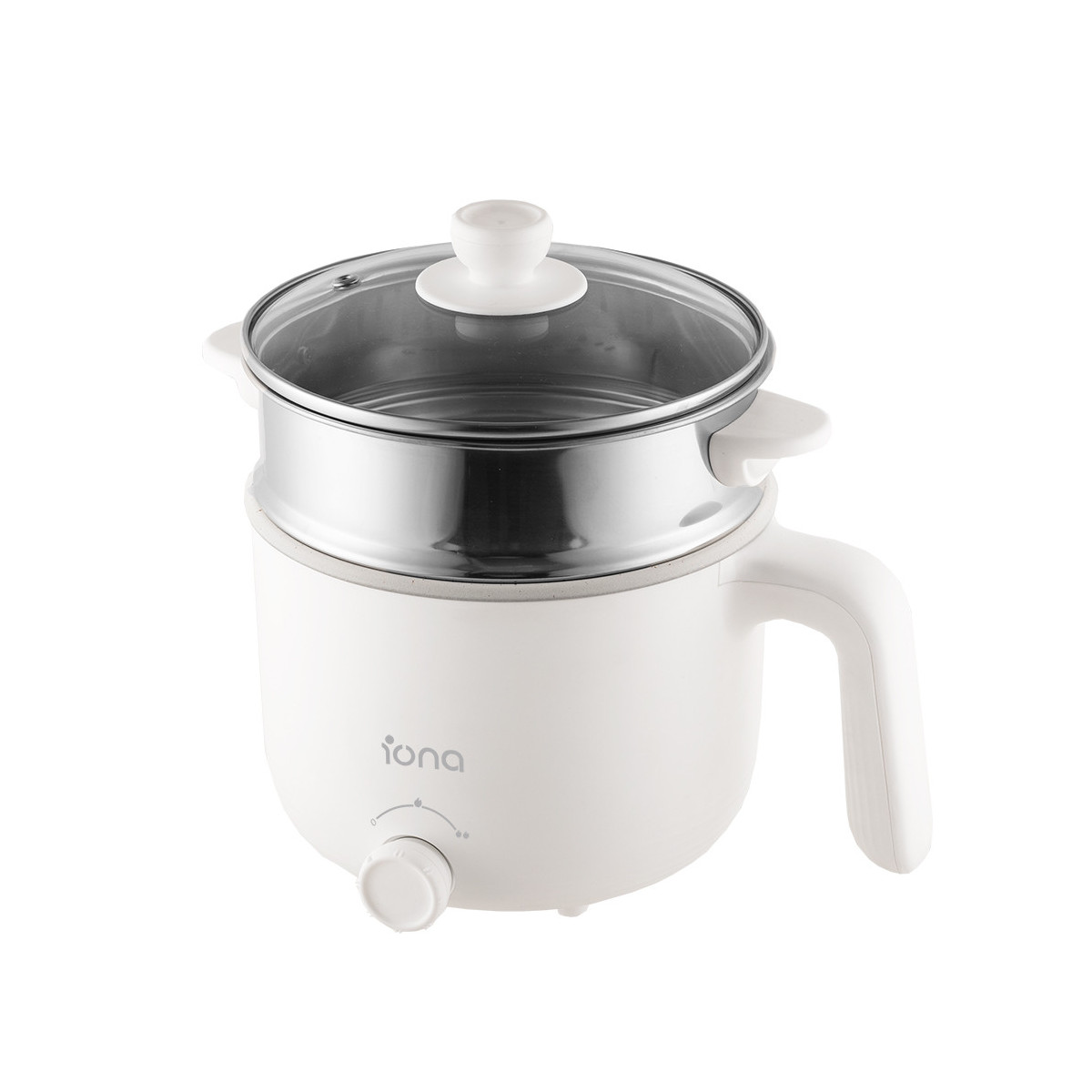 This 1.2-litre multi-purpose ceramic nonstick pot can be used for steamboat, stir fry, deep fry, stew and steam.
You can get it here.
Multi-function Pot 2-in-1 Non-stick Hot Pot
This stylish hot pot (from S$35.64) enables you to have a BBQ and hot pot simultaneously. The pan is non-stick and is easy to clean afterwards.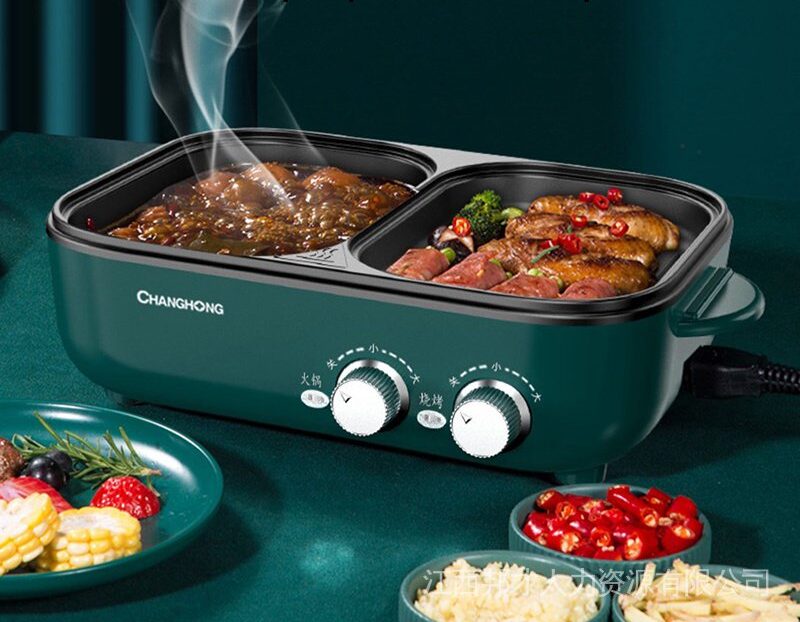 It comes with a double temperature control knob and one lid. Should you require an additional lid, you may contact their customer service.
You can get it here.
---
Advertisements

---
Smart Electric Mini Hotpot Cooker
Here's another gorgeous mini hotpot cooker (S$27.90) that comes in four different colours to choose from.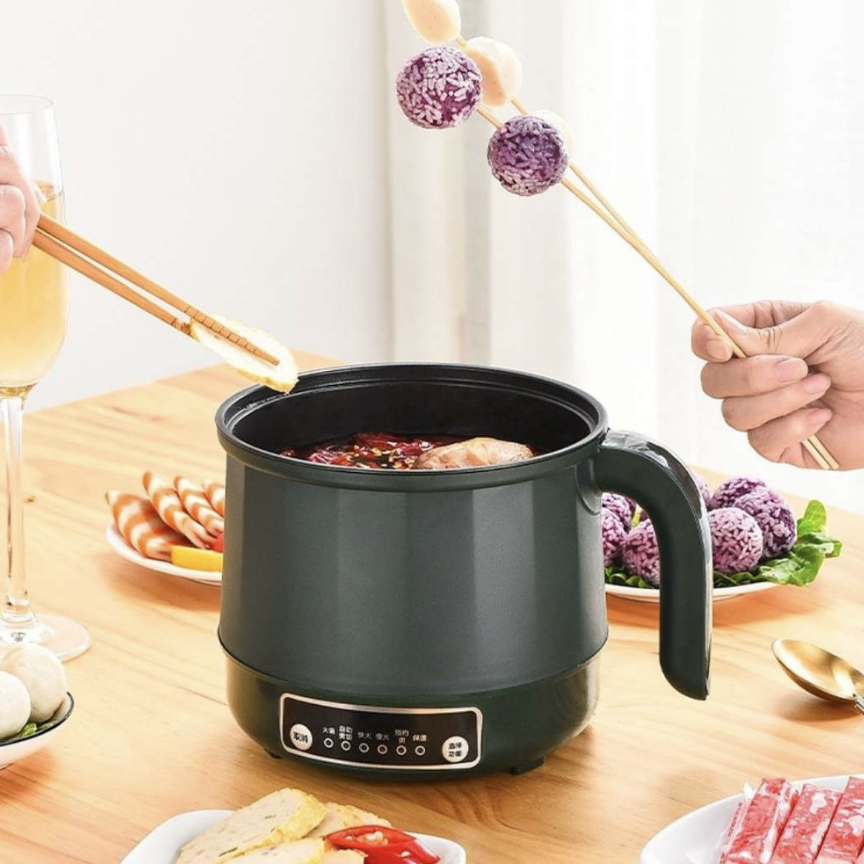 Besides steamboat, you can even use it to cook rice or porridge, stir fry, or deep fry items. It even has a slow cook, quick cook, and keep warm function.
You can get it here.
Aerogaz Elec. Yuanyang S/S Steamboat
For those who prefer the classic stainless steel hotpot (aka zi char style), you can get the Aerogaz Elec. Yuanyang S/S Steamboat (S$48.60).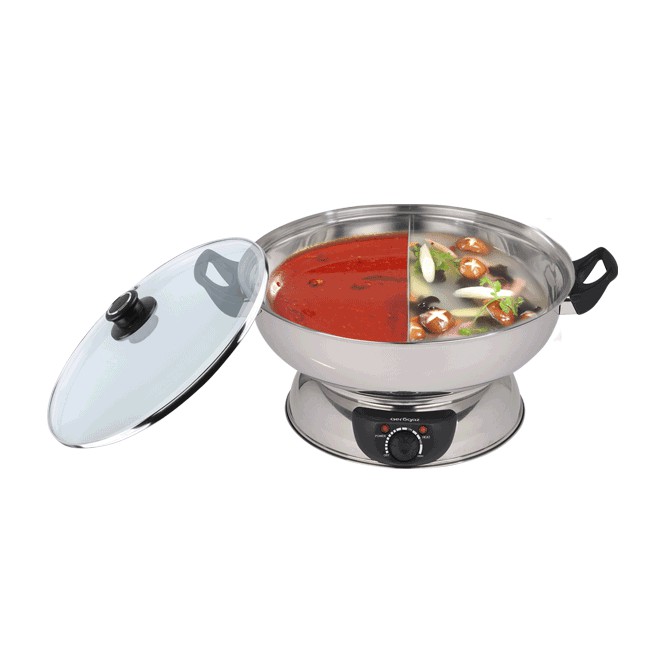 Its 5-litre capacity enables you to enjoy any ingredients you want with your loved ones.
At the end of your meal, you can simply remove the pot for easy cleaning.
You can get it here.
And oh, before you think you need to head to a nearby supermarket to complete the experience, fret not; you can also buy all your steamboat ingredients online here!
---
Advertisements

---
The only thing that you can't get online?
A companion to have steamboat with you.
Read Also:
Featured Image: Shopee Singapore

Here's why a 4-day workweek might finally really be possible in Singapore soon:
Read Also: