---
Advertisements

---
Steve Jobs founded Apple back in 1976.
While his inventions were truly remarkable as they sold over 1.3 billion iPhones worldwide since their launch. Apple's total net sales were $274.52 billion in 2020.
The last thing we expect to see is that his own daughter actually made fun of the latest iPhone 14.
The Meme 
Ms Eve Jobs, 23, posted a meme of an old man buying the same shirt as the one he is wearing. She also added the text, "Me upgrading from iPhone 13 to iPhone 14 after Apple's announcement today."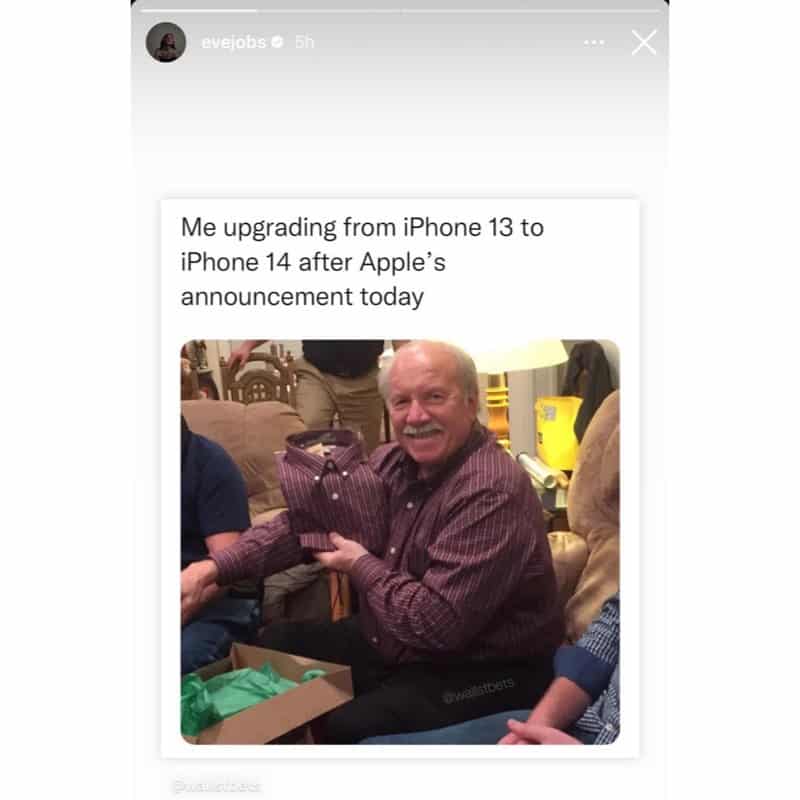 This implies that she finds little difference in the upgrades from iPhone 14's predecessors.
How People Reacted to the New iPhone 14 
Many people felt that the price of the new iPhone 14 is becoming steeper but has minimal upgrades.
This is especially evident for Asian countries as the currencies have depreciated. In Japan, buyers will pay 20 per cent more compared to the iPhone 13.
As for the United States, the prices for iPhone 14 are stable.
Unique Selling Points of iPhone 14
Although there may not be massive upgrades from iPhone 13, there are two factors worth mentioning.
At least Apple did try to do something to make our money worth splurging on a new phone.
Firstly, iPhone 14 allows you to call for help in the event of no connection. This is all thanks to the SOS connectivity feature.
---
Advertisements

---
It also said that in some situations, users can use its FindMy app to share their location via satellite when no other connection is available.
Globalstar, Inc., an American satellite communications company, is the operator that is collaborating with Apple to provide this new emergency SOS service.
Other companies also have similar functions in the works. Elon Musk announced last month that he was working with T-Mobile to use SpaceX's Starlink satellites to connect phones directly to the Internet.
Secondly, the phone can also detect a car crash and automatically call for help if the user does not respond within a period of time.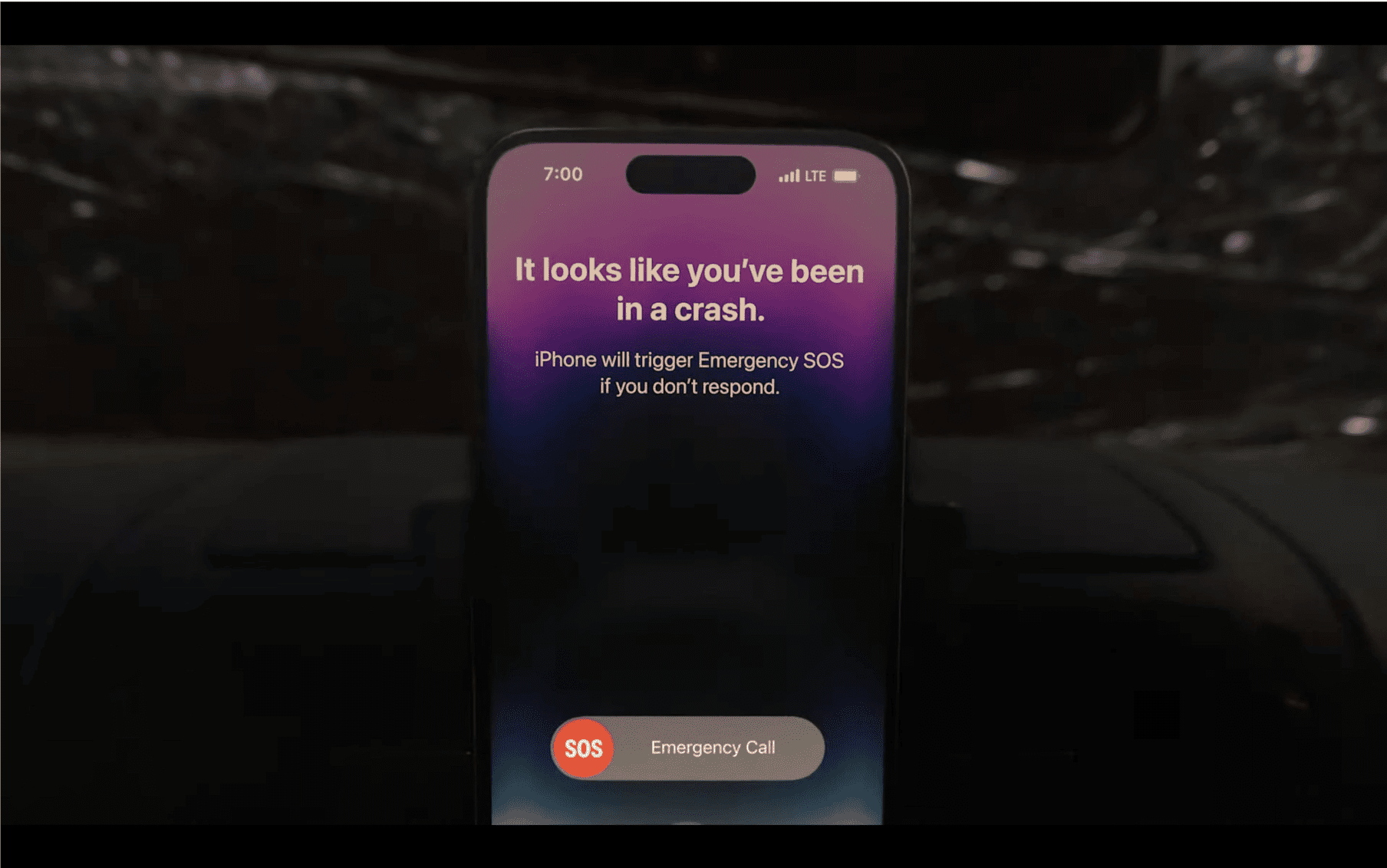 Apple explains their new innovation in a press release:
"To create the algorithm [for the crash detection], data was collected from these new motion sensors at professional crash test labs with common passenger cars in simulated real-world accidents, including head-on, rear-end, side-impact and rollovers.
"In addition to motion data, crash detection uses the barometer, GPS and the microphone on [the user's] iPhone as inputs to detect the unique patterns that can indicate whether a severe crash has taken place. When a severe car crash is detected, the emergency services call interface will appear on Apple Watch, as it is most likely to be in closer proximity to the user, while the call is placed through iPhone if it is in range for the best possible connection."
The feature will be available on the newly announced iPhone 14, including the Plus and Pro versions, as well as the Apple Watch Series 8.
While Google has had the car crash detection for awhile now available on some models of their Pixel smartphones (well, of course), the Apple Watch will be the first of its kind in the market as a smartwatch with this feature.
You can know more about the iPhone 14 here:
---
Advertisements

---
Read Also:
Featured Image: Instagram (@evejobs)

Your parents are wrong: MSG (Monosodium Glutamate) is good for you (sort of). Here's the truth:
Read Also: