---
Advertisements

---
It's a good day for Apple enthusiasts who gladly shell out hundreds or thousands every few months to renew their marriage vows to the Apple ecosystem.
Behold, as the tech giant recently unveiled the new iPhone 14, along with a trio of new Apple watches.
We know you Apple addicts are probably going to buy these puppies regardless of how incremental the changes are from the previous versions, but here's a rundown of what's new on these releases anyway.
Potentially Life-Saving Feature of the iPhone 14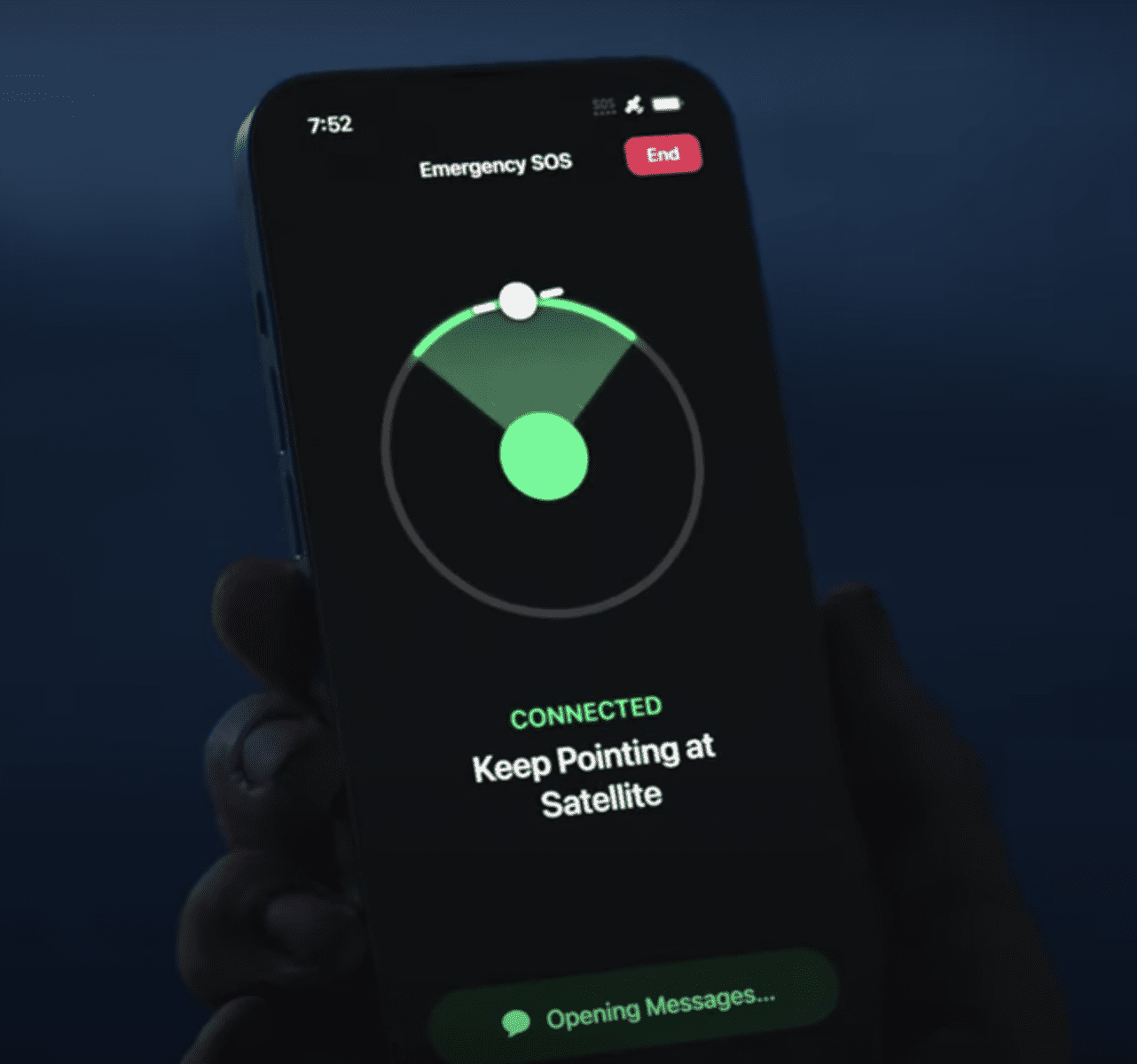 Whether you're using the latest smartphone, or are still holding onto your Nokia phone from the 2000s (RIP BlackBerry), nobody is spared from the horrors of not being able to call for help when you're stuck in a remote location with no cell service.
To combat this issue, the new function on the iPhone 14 was created to enable users to make SOS calls for help in emergency situations via satellite connection.
Apple announced that it had constructed a system where emergency responders in remote areas will be activated whenever a user employs this feature.
It also said that in some situations, users can use its FindMy app to share their location via satellite when no other connection is available.
Globalstar, Inc., an American satellite communications company, is the operator that is collaborating with Apple to provide this new emergency SOS service.
Other companies also have similar functions in the works. Elon Musk announced last month that he was working with T-Mobile to use SpaceX's Starlink satellites to connect phones directly to the Internet.
Pretty nifty, eh?
Crash Detection on the Latest iPhone and Apple Watch
No, it's not for when you drop your phone for the hundredth time and start praying fervently that it still works.
The crash detection feature will enable the latest smart devices to detect when users are in a car crash, and automatically call for help if users do not respond within a set amount of time.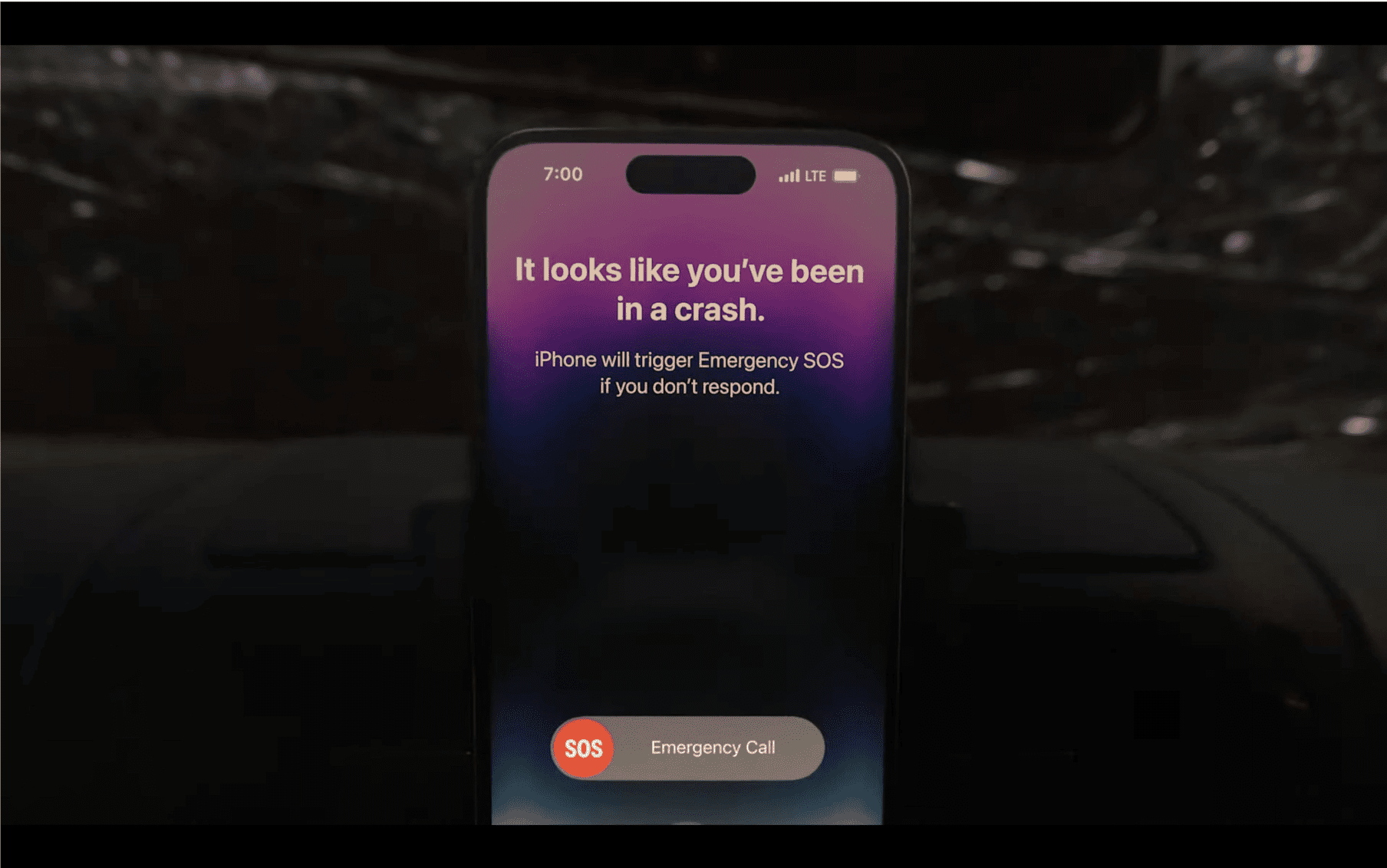 Apple explains their new innovation in a press release:
"To create the algorithm [for the crash detection], data was collected from these new motion sensors at professional crash test labs with common passenger cars in simulated real-world accidents, including head-on, rear-end, side-impact and rollovers.
"In addition to motion data, crash detection uses the barometer, GPS and the microphone on [the user's] iPhone as inputs to detect the unique patterns that can indicate whether a severe crash has taken place. When a severe car crash is detected, the emergency services call interface will appear on Apple Watch, as it is most likely to be in closer proximity to the user, while the call is placed through iPhone if it is in range for the best possible connection."
The feature will be available on the newly announced iPhone 14, including the Plus and Pro versions, as well as the Apple Watch Series 8.
While Google has had the car crash detection for awhile now available on some models of their Pixel smartphones (well, of course), the Apple Watch will be the first of its kind in the market as a smartwatch with this feature.
It's also worth nothing that the iPhone 14 Plus model will have a larger screen similar iPhone Pro models, but will use the A15 processor chip that was previously introduced in the iPhone 13.
The iPhone 14 will be priced at US$799 (S$1,100) and the iPhone Plus at US$899 (S$1,260).
---
Advertisements

---
Both models will be up for pre-order starting 9 September.
New Apple Watch for Extreme Sports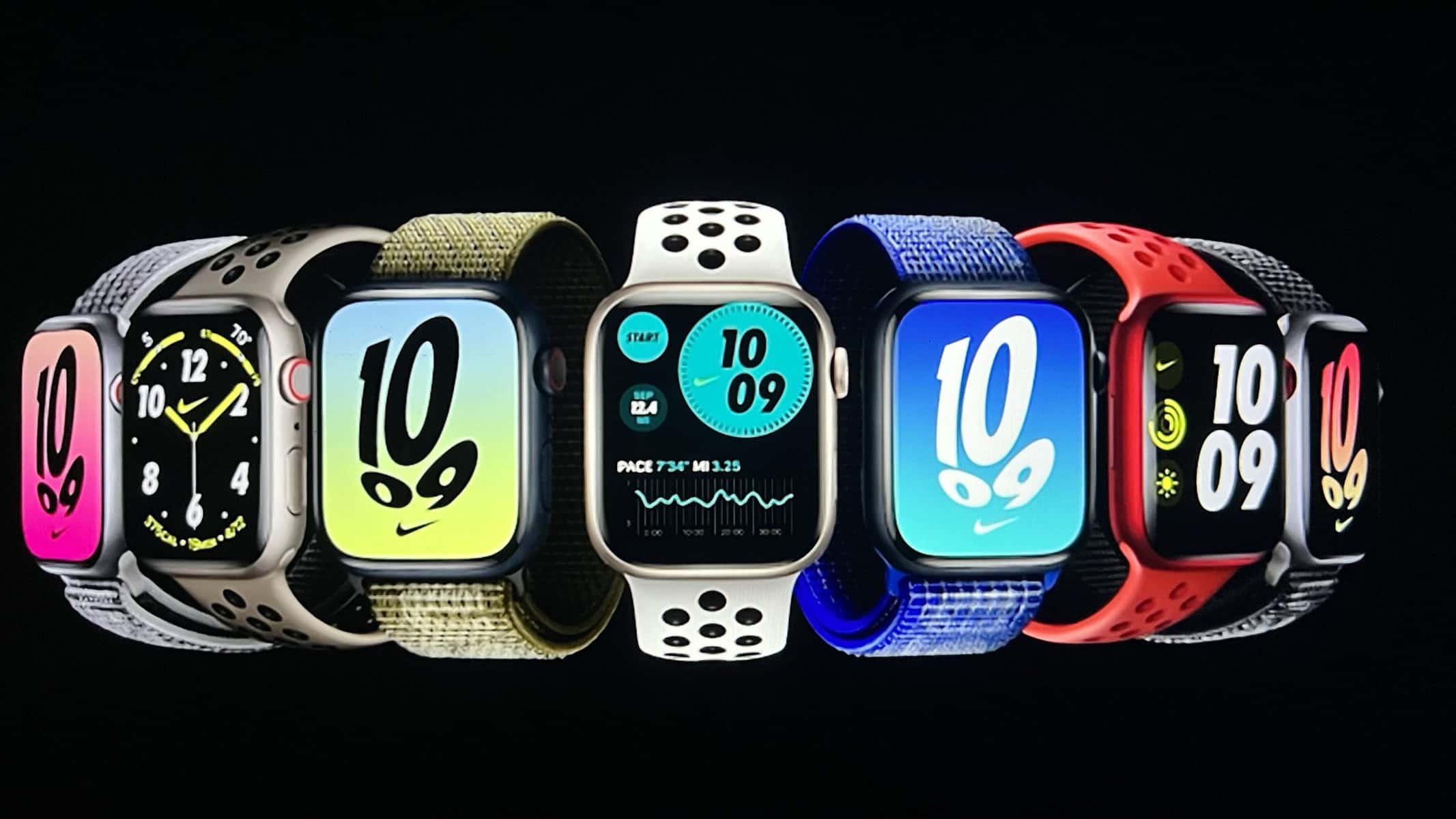 During the launch event, the California-based company also revealed its trio of new Apple Watches, including a model called "The Ultra" that is targeted at users who engage in extreme sports and diving.
It will feature a longer battery life meant to last users through longer sporting activities such as triathlons, as well as upgraded waterproof and temperature resistance features to enhance its workability in harsh outdoor environments.
A better GPS tracking system will also be in place for sporting activities like cycling.
The company, however, has emphasised their privacy approach in the system, saying that it does not have the key to decrypt health data such as cycle tracking. This announcement comes amidst the growing privacy and data concerns in the US legislation and tech company space.
The other new Apple watches include an upgraded budget model, the SE, and the aforementioned Series 8 Watch that has crash detection and a new low-power mode, which temporarily disables or limits select sensors and features.
---
Advertisements

---
The cellular versions for the SE will be priced from US$299 (S$420), and the Series 8 will start from US$499 (S$700). The Ultra, which includes cellular in its base model, will start from US$799 (S$1,100) and will be made available from 23 September.
Read More:
Featured Image: Apple

Fresh grads, you don't need any experience to earn up to $4,200 with this "secret":
Read Also: