Who does not love to vegetate in front of your digital devices and watch other people make a fool of themselves?
What about catching up those dramas of scenarios that will never happen to us in real life?
That is where streaming services come in from Apple+ to Netflix here is the ultimate guide to all the streaming services in Singapore in 2021.
Apple TV+
If you are a huge fan of Hailee Steinfield, Dickinson is a must-watch for you.
Portraying the late poet, Emily Dickinson, Dickinson is an American comedy show that features her renown poems such as, Because I Cannot Stop for Death and more.
Aside from Dickinson, there's Ghostwriter, For All Mankind and more.
These shows are exclusive to Apple TV+ so stop trying to search for them on Netflix.
As long as your device supports the Apple TV app, you are able to watch these Apple TV+ Originals.
You are able to get a free seven-day trial. After that, it is S$6.98/month.
If you get an Apple One Subscription, you get a Free One-month trial with Apple Arcade, iCloud and Apple Music.

The Apple One Subscription is S$16.95/month for 50GB of iCloud storage and S$22.95/ month for 200GB of iCloud storage.
If you decided to devote your life to Apple and purchase an Apple device, you get free one year of Apple TV+ subscription.
This is also dependant to the Apple device you purchase.
Although Dickinson cannot stop for death, you can pause the show for a toilet break.
---
Advertisements
---
Disney +
Do you enjoy twirling in your huge ballroom dress like Cinderella? Then Disney+ is for you.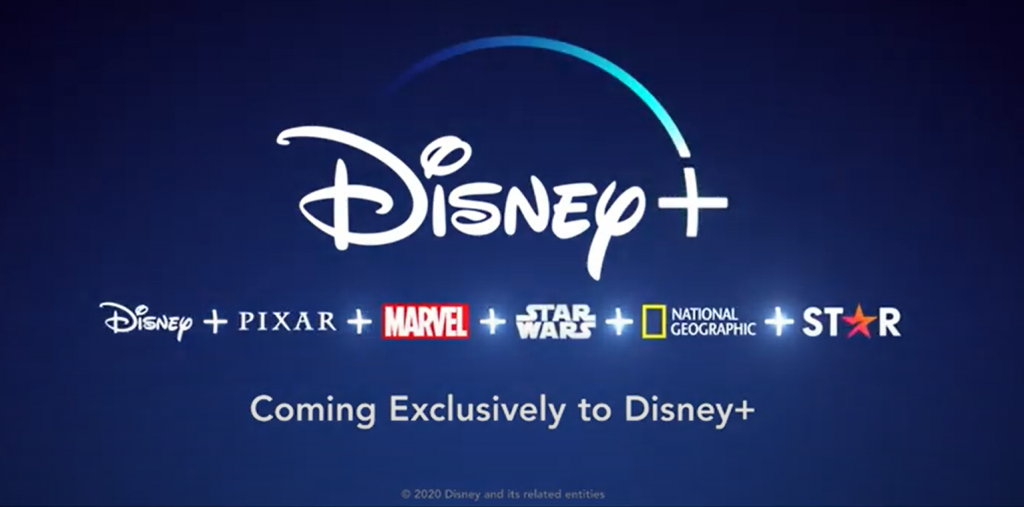 Launching in Singapore on 23 February 2021, Disney + bundles include content from Pixar, Marvel, National Geographic, Star, Star Wars and of course, Disney.
There will be over 500 movies and over 15,000 episodes of content for subscribers. Enough for you to binge-watch in your jammies for months.
The best part is, no advertisements. I know I am not the only one that curses at the screen every time some random wealth, business or life coach try to get me to convert to their religion in the 5 seconds ad-break. It is worst when the ads are back to back.
Without these pesky ads, we are able the enjoy our Cinderella story without a rat telling us how he sold 1 million cheese with just $1.
The Disney+ subscription costs you S$11.98/month or S$119.98/year.
Netflix
Netflix and chill, a term often used for a booty call.
But you know how sometimes you just want to Netflix and chill and actually Netflix without the booty call? When you get that feeling all the time, it is time to subscribe to Netflix.
---
Advertisements
---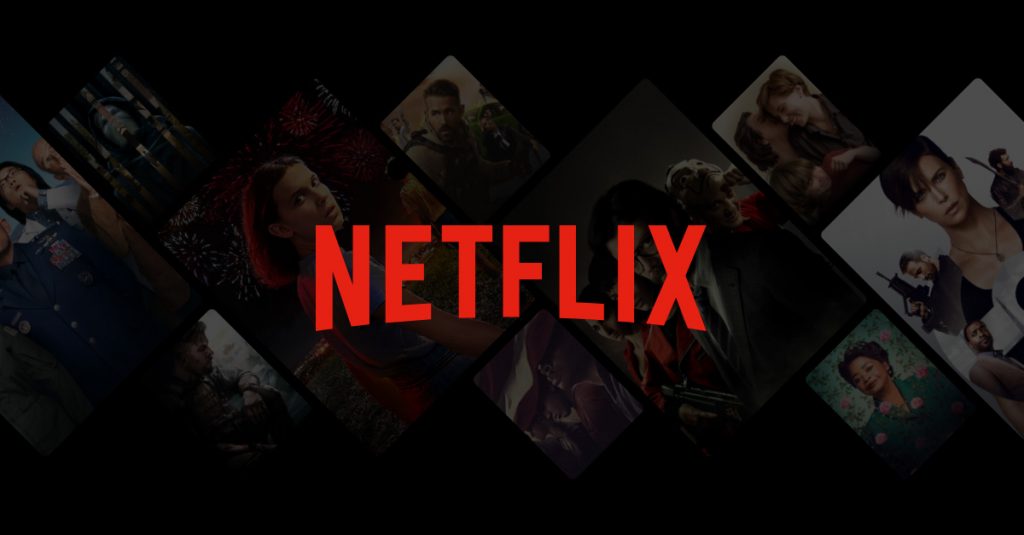 Netflix has the largest variety of programs available. From Korean dramas to Anime to English shows, you can sit back, relax and watch other people Netflix and Chill on Netflix.
Aside from TV series, Netflix also offers popular movies like Spirited Away, Friend Zone and more.
There's a 30-day free trial and you can cancel your subscription anytime.
Netflix is available for S$11.98/month for 1 screen, $13.98/month for 2 screens and $19.98/month for 4 screens.
---
Advertisements
---
Singtel Cast
If live TV is still your thing but the stagnant set-top box is holding you down to one TV, Singtel Cast is for you.
With Singtel Cast, you are able to watch live TV anywhere.
From Jamie Oliver cooking on afn to 90 Days fiancé on TLC making you rethink your long-distance relationships; these exclusive live TV shows will leave you craving for more – be it food or drama.
There's no contract so you can switch between CAST packs anytime.
Aside from the Sports Plus pack, each pack costs S$5.90/month. If you pay with Singtel Bill, you get first 3 months free.
---
Advertisements
---
If you pay with a credit card, you get first 30 days free.
If you are a huge sports fan, Sports Plus costs S$19.90. I guess it costs more to be fit or watch others be fit.
Amazon Prime Video
When you hear the brand Amazon, you will think of 'Ang Mor Taobao' but little did you know, Amazon has a streaming service as well.
Although it does not have as many shows as Netflix, it does have classic Hollywood blockbusters that you might have missed such as Gone with the Wind and Logan Lucky.
Like Apple TV+, Amazon Prime Video have Amazon Originals show like Bliss, starring Owen Wilson and Salma Hayek. An exciting show there the pair believe that they're living in a simulated reality.
---
Advertisements
---
There is also The Magicians, One Night in Miami and more.
Amazon Prime Video offers a 30-day trial and it costs on S$2.99/month. This also comes with Amazon Prime benefits such as free international delivery and Twitch Prime.
meWATCH Prime
Remember the good old days when Toggle exist and you're able to watch The Little Nyonya playbacks? Now, Toggle has upgraded to meWATCH because it's all about me.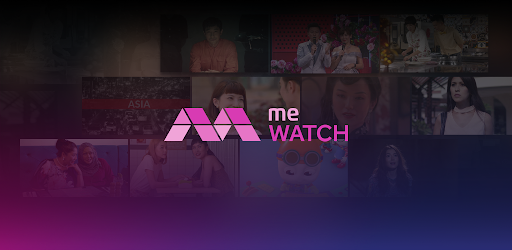 ---
Advertisements
---
meWATCH is the best place to go if you want to catch up on all the original local dramas.
You can also add on plans from beIN SPORTS, HBO GO and ShemarooMe for a wider variety of shows.
Technically, meWATCH is free but if you want to get rid of the ads, you can subscribe to meWATCH Prime.
The prime version also allows priority viewing and unlimited downloads.
meWATCH Prime is available at S$9.90/month.
HBO Go
"Never forget what you are. The rest of the world will not. Wear it like armour, and it can never be used to hurt you." Tyrion, Game of Thrones.
---
Advertisements
---
If you are a Game of Tyrion, I mean Game of Thrones fan, HBO Go is a must. You can also stream movies like Fantastic Beasts, Harry Potter and more.
Unlike Netflix and Apple TV+, you can either subscribe through the Google Play or App Store, or link it to your Singtel or Starhub account.

You can also download the HBO Go app from the App Store or the Play Store.
---
Advertisements
---
Depending on where you subscribe your HBO Go from, you can get it for as little as S$10/month.
Note: HBO Go programmes are available on meWatch prime too.
Viu
"Oppa! Saranghaeyo"
If you are a Korean Drama fanatic, you would have heard of the 'mother' app of Asian (read: Korean) dramas – Viu.
Yes, it even has Mr Queen, a Korean drama featuring a modern-day male chef being dropped into the body of the Queen of Joseon, and its ensuing madness.
---
Advertisements
---
Aside from Kdrama, Viu also has Korean reality series like Running Man to Omniscient Viewing, its own original programmes, and other Asian tv shows as well.
Viu could be used free with various restrictions such as viewing only specific shows available and is not TV-compatible.
For unlimited watching of the shows, Viu offers a premium membership of S$7.98/monthly. You can also try out their full features for a week with their 7 days free trial.
iQiyi
For Korean dramas that you can't catch on Netflix or Viu, you can check out iQiyi.
---
Advertisements
---
While it hosts a ton of Chinese drama and movies (which makes sense, given it's a Chinese company), iQiyi also has a collection of exclusive Korean dramas within the app as well, such as Royal Secret Agent, a popular espionage Korean drama set in the Joseon period.
Not just that, but it also has popular anime like One Piece and Attack on Titan.
You can subscribe to their monthly VIP content to be the first to watch the hottest drama at S$8.98/month for 2 screens or S$12.98/month for 4 screens.
You will get the first month free be it you subscribe to the standard monthly subscription or premium monthly subscription.
---
Advertisements
---
Although we have to pay 7% GST from streaming services like Netflix and Spotify, these services are still essential for us to escape the stresses of our lives.
So, pick one and binge.
You're welcome.
Feature Image: Screengrabs from streaming services
Like writing? Goody Feed is looking for writers! Click here for more info!