---
Advertisements

---
Uncle Raymond, formally known as Raymond Lin, is a 50-year-old man who went viral on TikTok back in April this year for his spontaneous dance sessions all over Singapore.
His modus operandi is simple: He would pick a few locations, usually MRT stations, drop hints on where he would be heading on a prior video, and show up there.
Upon reaching, he would usually meet a group of fans who have been waiting for him, or those who just happened to be in the area, and they would proceed to dance the same cheerful choreography together.
This is all filmed and uploaded onto his TikTok account, where he has since gained over 70k followers.
Understandably, this has gotten committed fans to go out of their way to find the man at his next location, like it's an easter egg hunt challenge.
Of course, our health minister just had to get in on the action at some point, so Minister Ong Ye Kung invited the man to go for a public dance workout back in June 2022.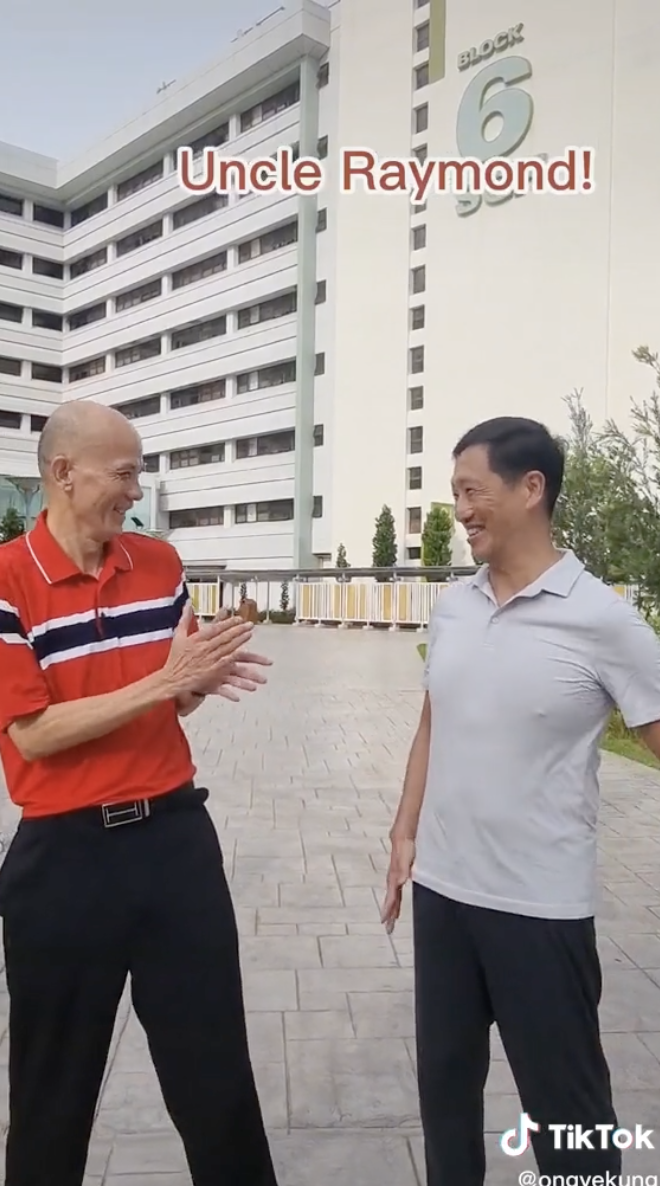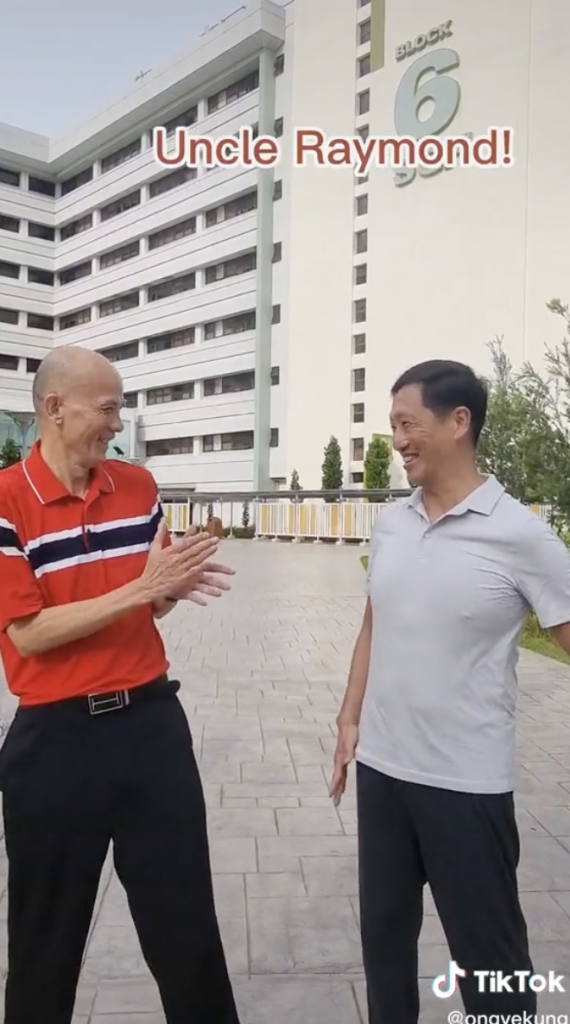 Ahh, the things one has to do to keep their MP status.
Just kidding.
Throughout the dance sessions he conducts with different groups, one consistent element can be observed throughout Uncle Raymond's videos: he's always sporting a red polo tee.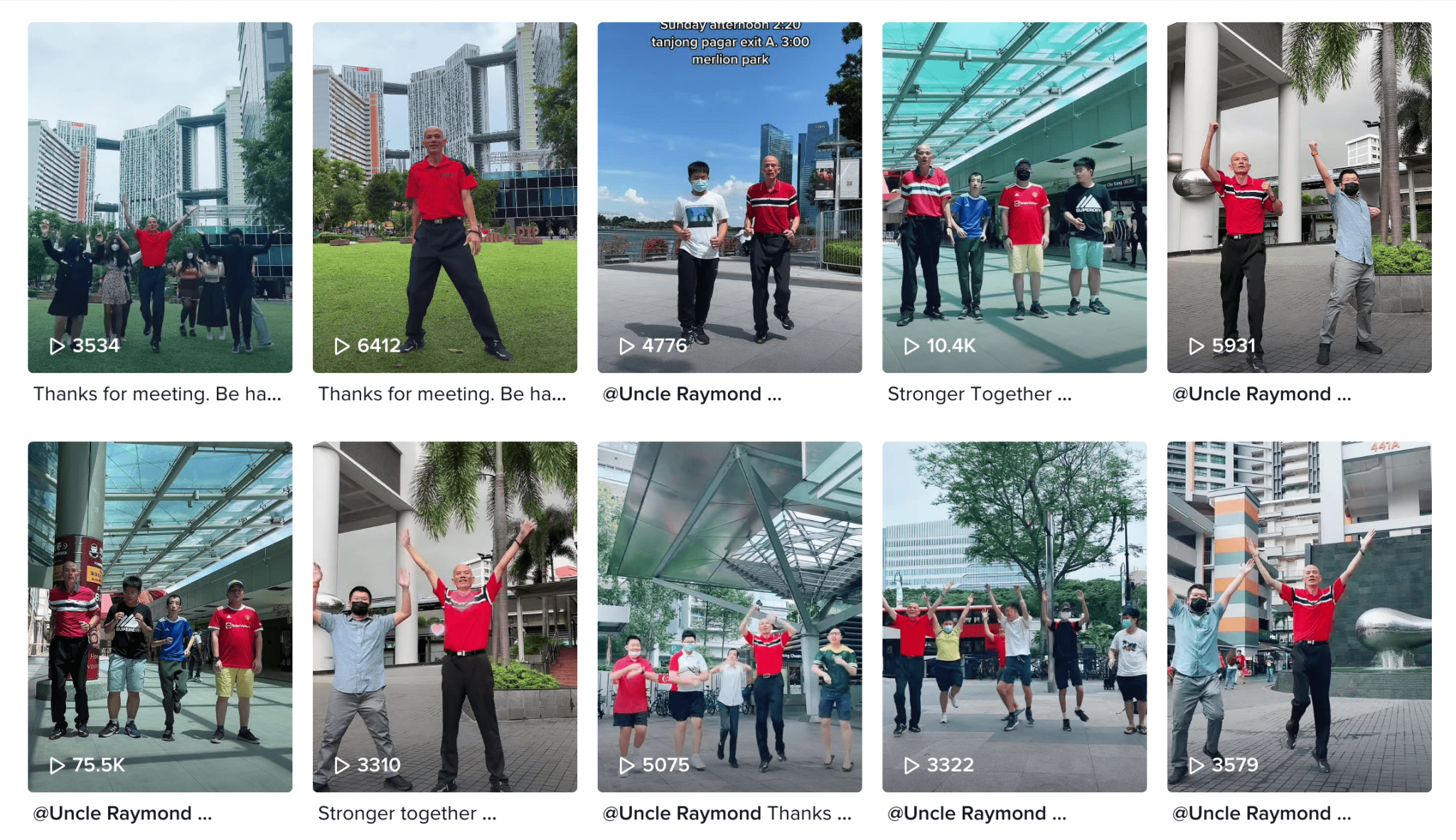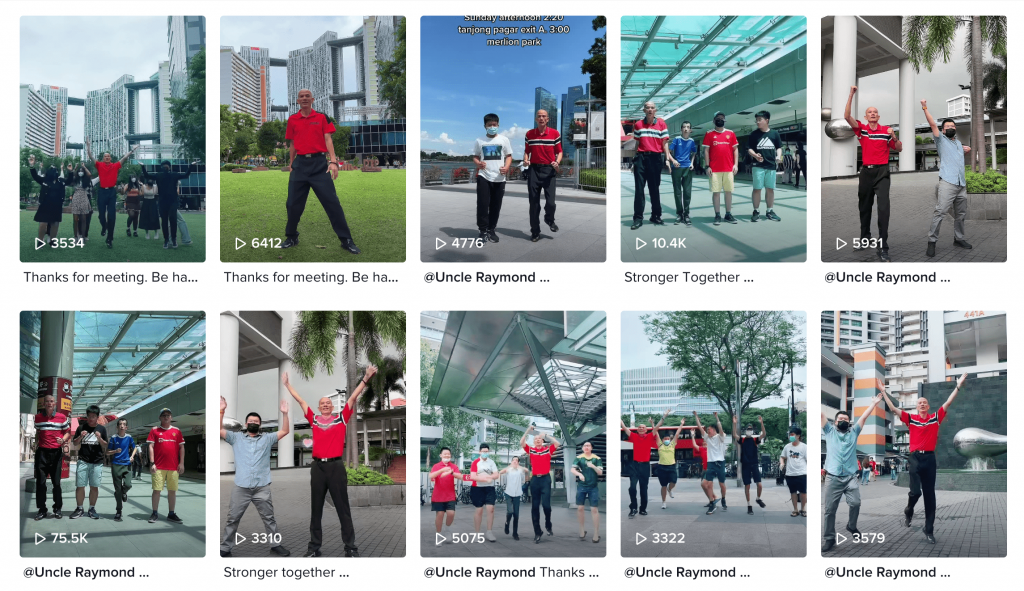 Overtime, he's effectively turned into our local version of Waldo from "Where's Waldo" with his red polo get-up and entourage of dedicated fans searching for him all over the island.
So it's no surprise that a filter of his iconic shirt has since surfaced on TikTok.
---
Advertisements

---
Now Everyone Can Be Uncle Raymond
We're not sure if this was really necessary, but then again, nothing on TikTok ever seems to be.
The user, @Bibipew, was the first to publish a video of himself with the filter he created representing Uncle Raymond.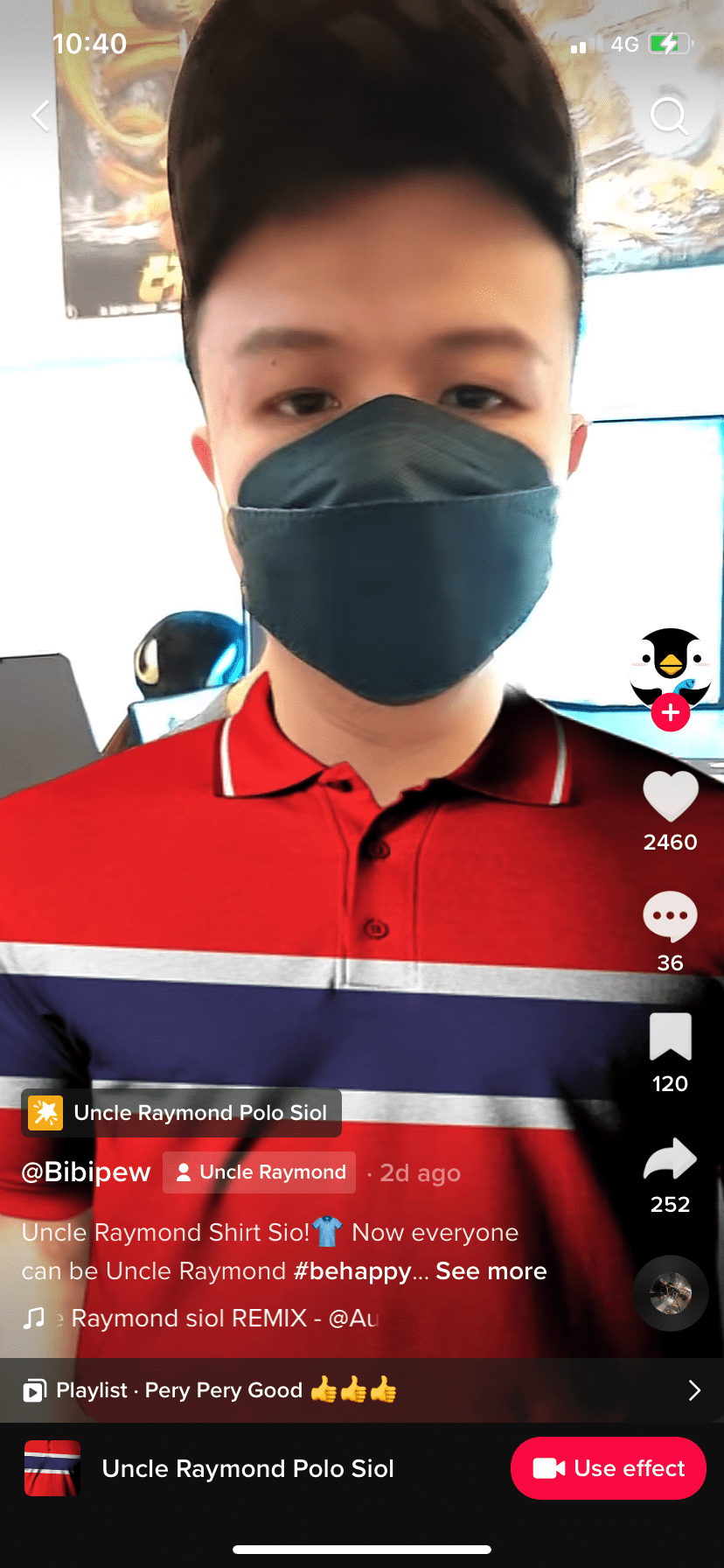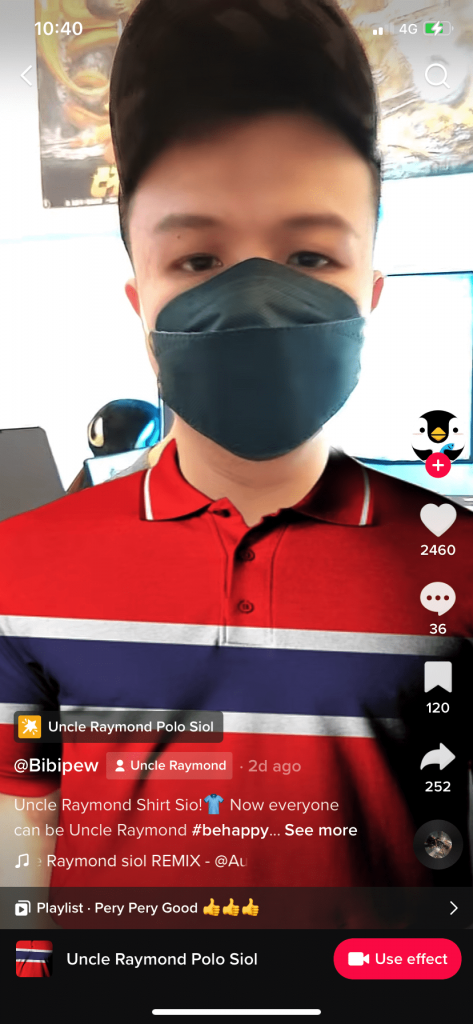 "Uncle Raymond Shirt Siol! Now everyone can be Uncle Raymond," he captioned it.
We don't know where he got the idea that there was a market for this, but apparently there is because almost 600 videos of people using the filter he called "Uncle Raymond Polo Siol" has since surfaced.
Local actor and influencer Noah Yap used the filter on the dome-shaped Apple Store located at Marina Bay Sands, probably poking fun at Uncle Raymond's lack of hair.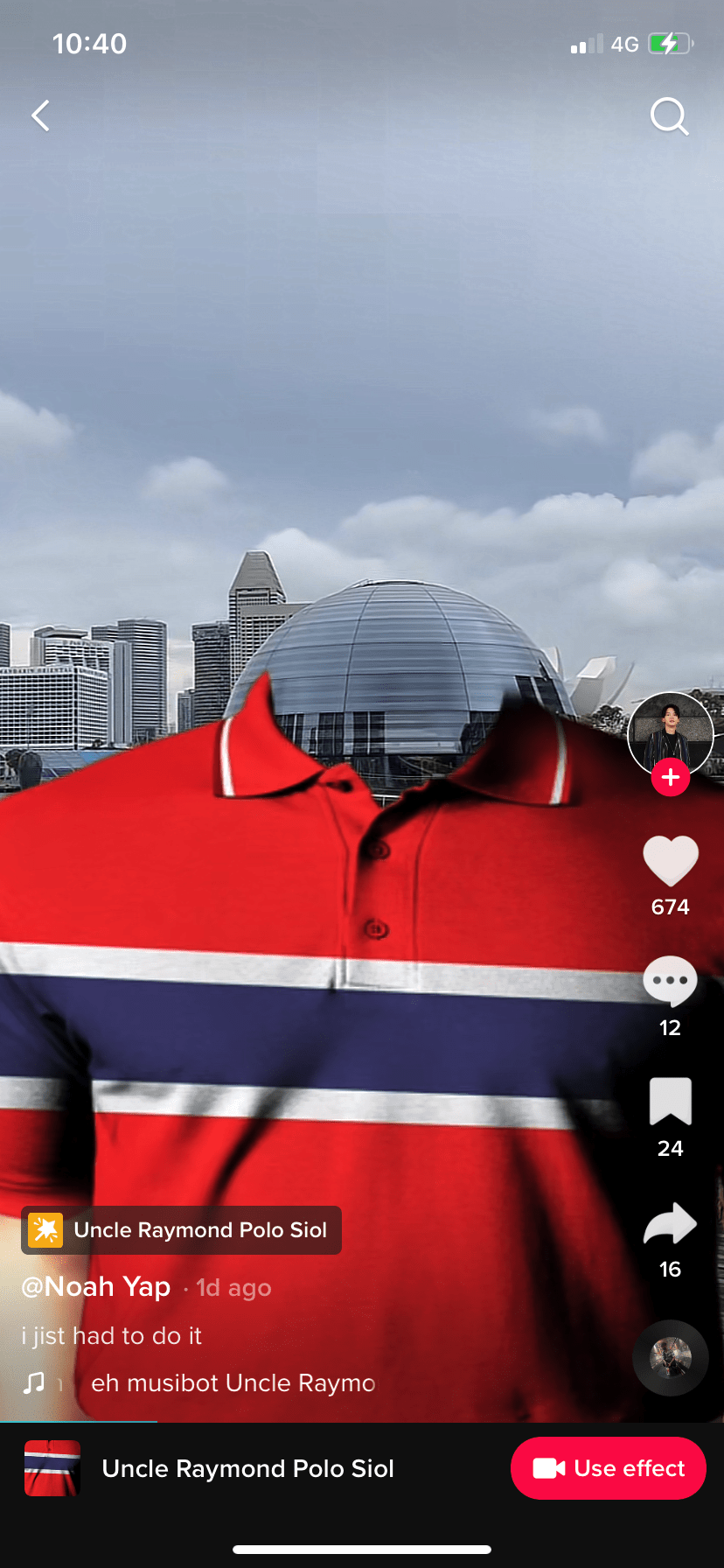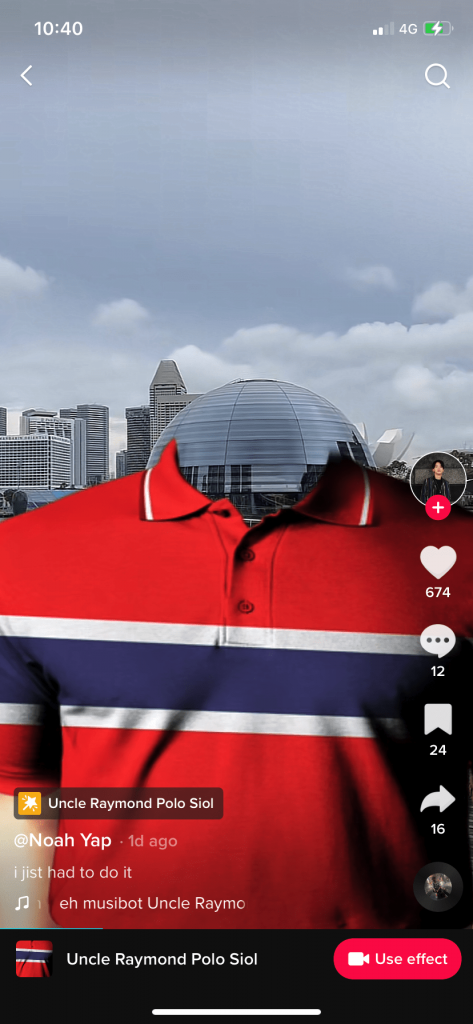 Someone else subjected their cat to the polo tee, and captioned it, "No cats of mine are safe from Uncle Raymond."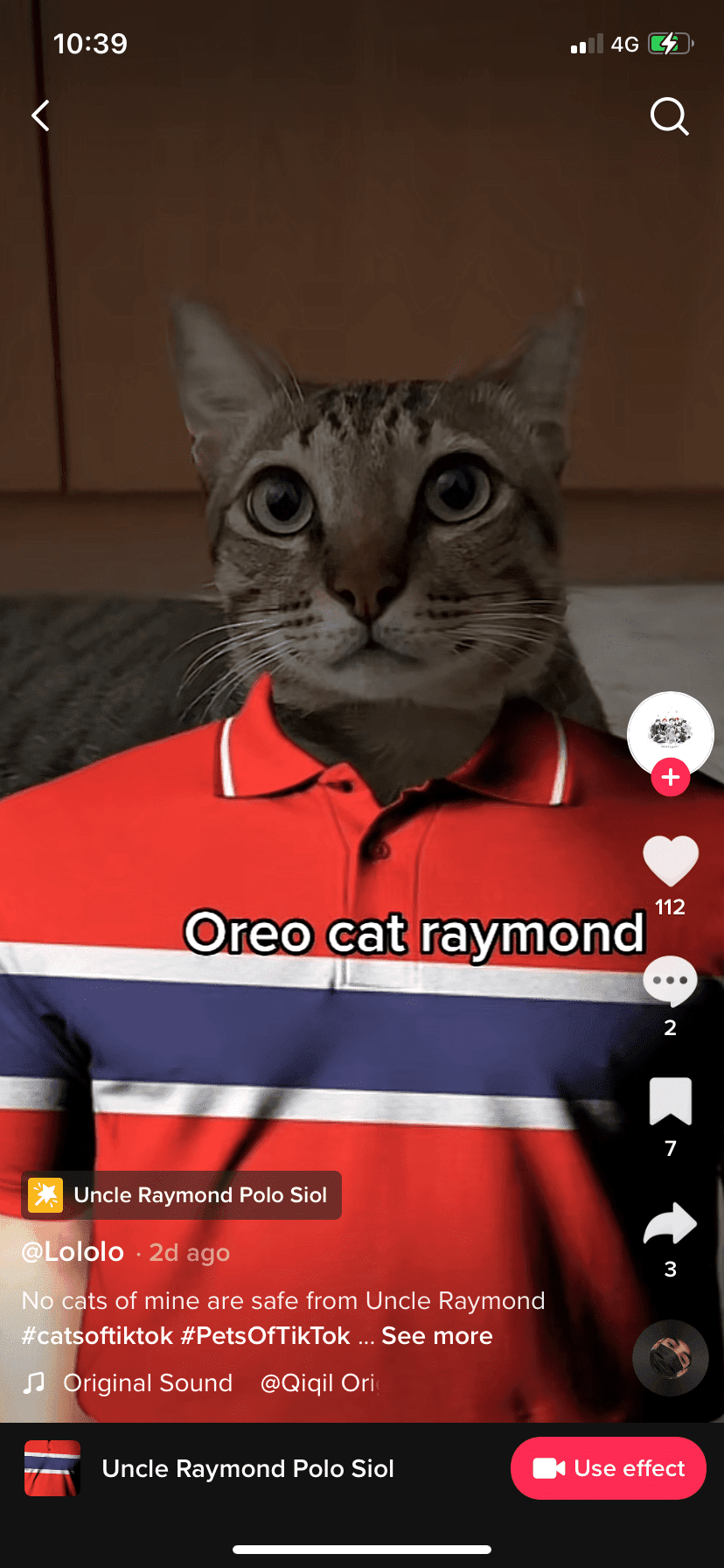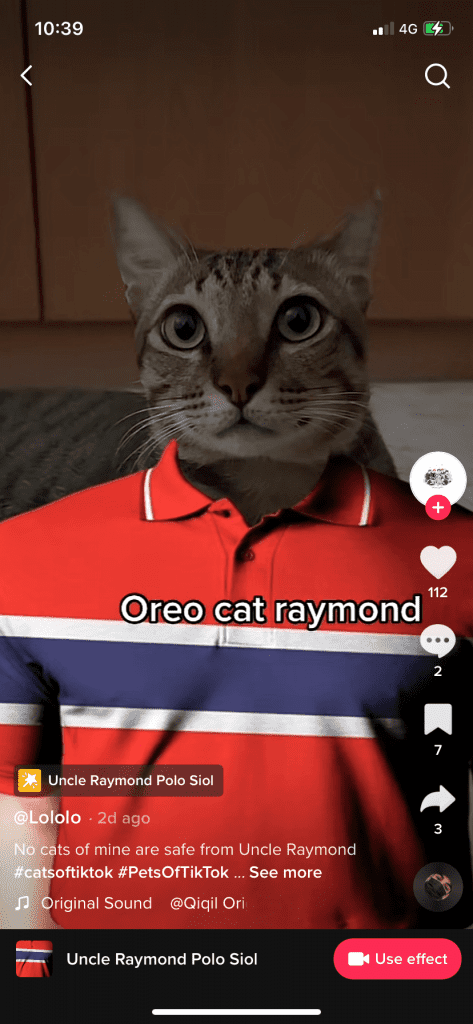 So…we're guessing it's only a matter of time before we get an official Uncle Raymond red polo tee merch?
Read More:
Featured Image: TikTok (@ongyekung, @bibipew, @downstairscat, @onlynoah)
---
Advertisements

---

Your parents are wrong: MSG (Monosodium Glutamate) is good for you (sort of). Here's the truth:
Read Also: