---
Advertisements

---
A glass door in the toilet shattered while a 65-year-old woman was bathing her two-year-old granddaughter, causing bits and pieces of glass to fly everywhere.
The two involved suffered multiple cuts.
According to Shin Min Daily News, the incident happened on 15 Sep at The Garden Residences in Serangoon.
What Happened
35-year-old mother Li Yue said that her family had been staying in the rented condominium for only three months since the incident happened. Her 65-year-old mother Wang Fang recounted that during the time of the incident, she was bathing her two-year-old granddaughter, who was facing the glass door. 
When she turned her back for a rinse, she said heard an "explosion", and immediately turned back to shield her granddaughter.
Seeing the glass shatter, she hugged her granddaughter to protect her from the sharp falling shards. 
Unfortunately, her attempts to protect her granddaughter were futile. Because the toddler was facing the glass, by the time Wang Fang turned back, it was already too late. 
---
Here's Why We Might Not Need to Vote in Presidential Election 2023 After Tharman's Announcement:
---
Both of them suffered injuries. The toddler's body had multiple cuts and there was a two-centimetre wound found on her forehead.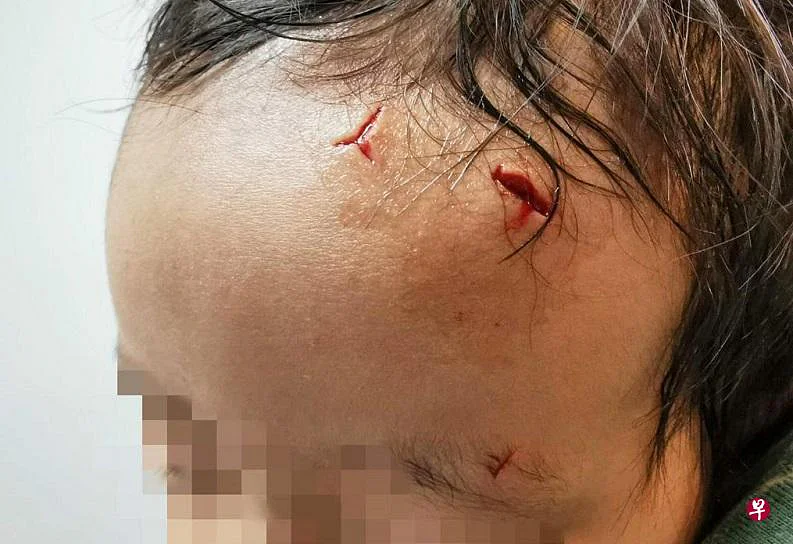 For Madam Wang, she had multiple cuts on her forearm and hands.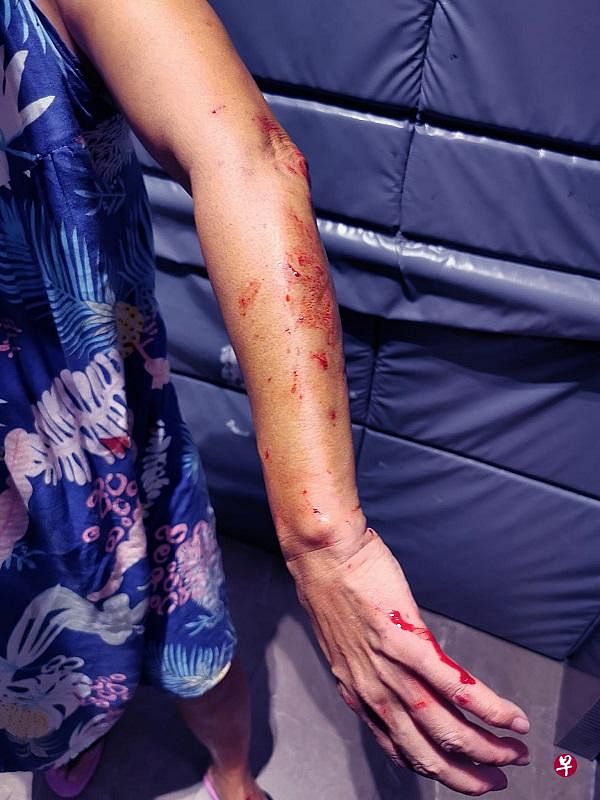 Upon her arrival home, Ms Li heard shouts from the toilet and rushed over, finding her daughter's face covered in blood.
She and her husband rushed the victims to Sengkang General Hospital immediately, where doctors spent hours carefully extracting the shards from the child. 
---
Advertisements

---
Ms Li stated that she was worried that her child would be disfigured after the incident due to how widespread and how severe the cuts were around the child's body.
She has also shared that her child is now reluctant to bathe ever since the traumatic incident. Worst of all, the toddler would sometimes break out into tears in the middle of the night.
Join our Telegram channel for more entertaining and informative articles at https://t.me/goodyfeedsg or follow us on Twitter : https://twitter.com/goodyfeed
Developers Offer Compensation for the Incident
After Ms Li questioned the condominium management about the stability of the infrastructure, the developers reasoned that the glass door had met the government's specification.
They offered the family a $2,000 gift certificate and a reinstallation of the door as compensation.
However, Ms Li was dissatisfied. She highlighted that all they wanted was an explanation for the matter and for a party to hold accountability.
Also, she stated that the incident could have been more serious if her child had been at home alone at the time. 
Read Also:
Featured Image: Shin Min Daily News