---
Advertisements

---
Reward bounties seem like something out of Pirates of the Caribbean or an age-old practice when information was scarcer and less accessible, or just to look for a missing pet.
My Digital Lock, a  company that has recently been scammed by their own employee, Travis Ow, by tens of thousands of dollars, has officially placed a $5,000 cash reward to anyone who can bring him to the police.
A Summary of the Scam
To cut a long story short, Travis Ow was hired by My Digital Lock earlier this year, but instead of being a good employee, he decided to embezzle the company's revenue and scam customers.
He accomplished this with a few methods combined: asking for cash payments instead of credit card, opening a new bank account but cunningly using the company's name rather than his own, before he would ask for PayNow transfers, and forging fake invoices to keep both the customers and company in the dark.
It isn't clear how many customers have fallen for his fraud since there is no digital evidence uploaded to the company's database, but Travis has undoubtedly made off more than $100,000 in his short period of employment under the company.
My Digital Lock can only urge potential victims to file a police report and come forward with their orders, which they promised to fulfil at the company's expense.
If you wish to know about the full details, you can read about it here.
Travis Missing in Action
Since the beginning of March, Travis has been absent from the company, first fabricating the excuse that he had contracted COVID-19. However, COVID-19 medical leave only lasts for 14 days at most, while Travis has been missing for 21 days.
By the time the company realised what he had done, the damage was already dealt.
In order to understand how far-reaching his scam is, it's necessary to bring him to justice, and retrieve his personal computer and phone, electronic devices that he used to lure more victims into his scam.
However, the police are unable to find him, and he's still on the loose.
---
Advertisements

---
Here's a picture of him that was recently taken in Jan 2022.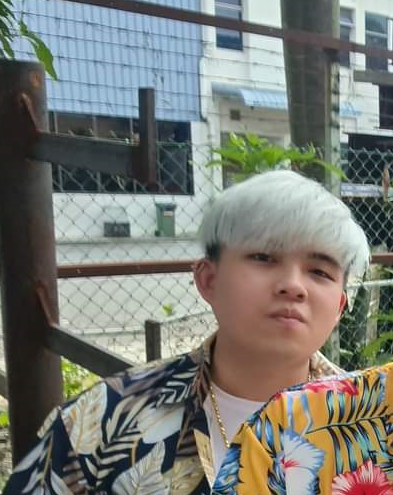 $5,000 Cash Reward
Since the Singapore borders are officially re-opening today (1 Apr), My Digital Lock fears that Travis will take this opportunity to flee to Malaysia or Indonesia. If he manages to escape to another country, it would basically be impossible to find him.
Hence, My Digital Locks asks the public to help keep an eye out for Travis at the customs, and then confront him, before handing him over to the police if at all possible.
The case report number is D/20220329/2039.
If anyone succeeds in doing so, they will be rewarded $5000 in cash.
Secondly, there is also a $500 cash reward for anyone who can confirm if Travis' sob story is true.
According to Ron, the owner of My Digital Lock, he had taken pity on Travis when he came looking for a job, stating that he was an ex-criminal with a pregnant girlfriend/wife, who supposedly gave birth to a daughter in September last year.
Despite the tale he spins, no one has ever seen his wife or child.
My Digital Lock needs to verify if this information is true, since he took plenty of leave days under the pretext of having to take care of his family, hence they are giving out a small cash reward for the information as well.
Jeez, this has turned into a literal manhunt, hasn't it?
---
Advertisements

---
Except we're finding Travis instead of Waldo.
Read Also:
Featured Image: Facebook (My Digital Lock Pte Ltd)

Here's why a 4-day workweek might finally really be possible in Singapore soon:
Read Also: