---
Advertisements

---
Uncle Raymond's Controversial Dating Show: Spotlight on Special Needs Participants
A couple of air punches, some enthusiastic arm swings, and an energetic jump rounds off the dance move – all choreographed to an upbeat cover of Faye Wong's Century of Loneliness.
That's all it took for Uncle Raymond to become a TikTok sensation.
You've probably seen his spontaneous dance moves, even if you haven't heard of him. 
Known by his real name, Raymond Lin, Uncle Raymond is famous for dancing outside MRT stations and polytechnics. He even got Health Minister Ong Ye Kung to join in on his short aerobic routine.
No, he didn't go viral for inventing another groundbreaking dance. Instead, his new dating show is making waves – though not for the right reasons.
Uncle Raymond's New Dating Show Faces Backlash
Viral TikToker Uncle Raymond launched a new dating show in May, titled Fei Cheng Wu Rao or If You Are The One in English.
With 37 episodes so far, the show aims to elevate speed dating to a whole new level. Episodes last just a few minutes and rack up anywhere from 30,000 to 114,000 views.
This isn't your typical Single's Inferno or Love Island. 
The format resembles other dating shows: a solo contestant meets a panel of potential matches, sharing personal information like names and where they live.
Contestants also discuss what they're looking for in a partner, and by the end of the episode, the solo contestant picks their match.
Think of it as a chat Tinder or Bumble, but in a face-to-face setting.
Some Contestants Have Intellectual Disabilities
Despite a disclaimer stating the show is just for fun, Uncle Raymond's project has sparked public outrage. 
Viewers and TikTok users have noticed that several contestants have intellectual disabilities and appear unaccompanied.
Of course, every viral trend has its supporters and critics. 
While there are TikTok users who find the show amusing, others have said it is exploitative as they feel he is putting these individuals in vulnerable positions to boost his online popularity.
Criticism from Netizens and Social Workers
Speaking to The Straits Times, an early interventionist and a social worker expressed concerns about the show's ethical implications and worried that the contestants involved would be subjected to cyberbullying. 
They worry that it exposes these individuals with disabilities to potential cyberbullying and reinforces existing stigmas.
Questions have also been raised about whether the guardians of these individuals are aware of their participation.
Similarly, several TikTok users have expressed their worry for these contestants by commenting on the videos.
Uncle Raymond's Response
Uncle Raymond claims he met most of these participants at a special needs school event where he was invited as a guest. He insists he doesn't profit from the show and that participants join voluntarily.
Instead, he posts the time and filming location for each episode on TikTok, and those interested show up on their own accord.
---
Advertisements

---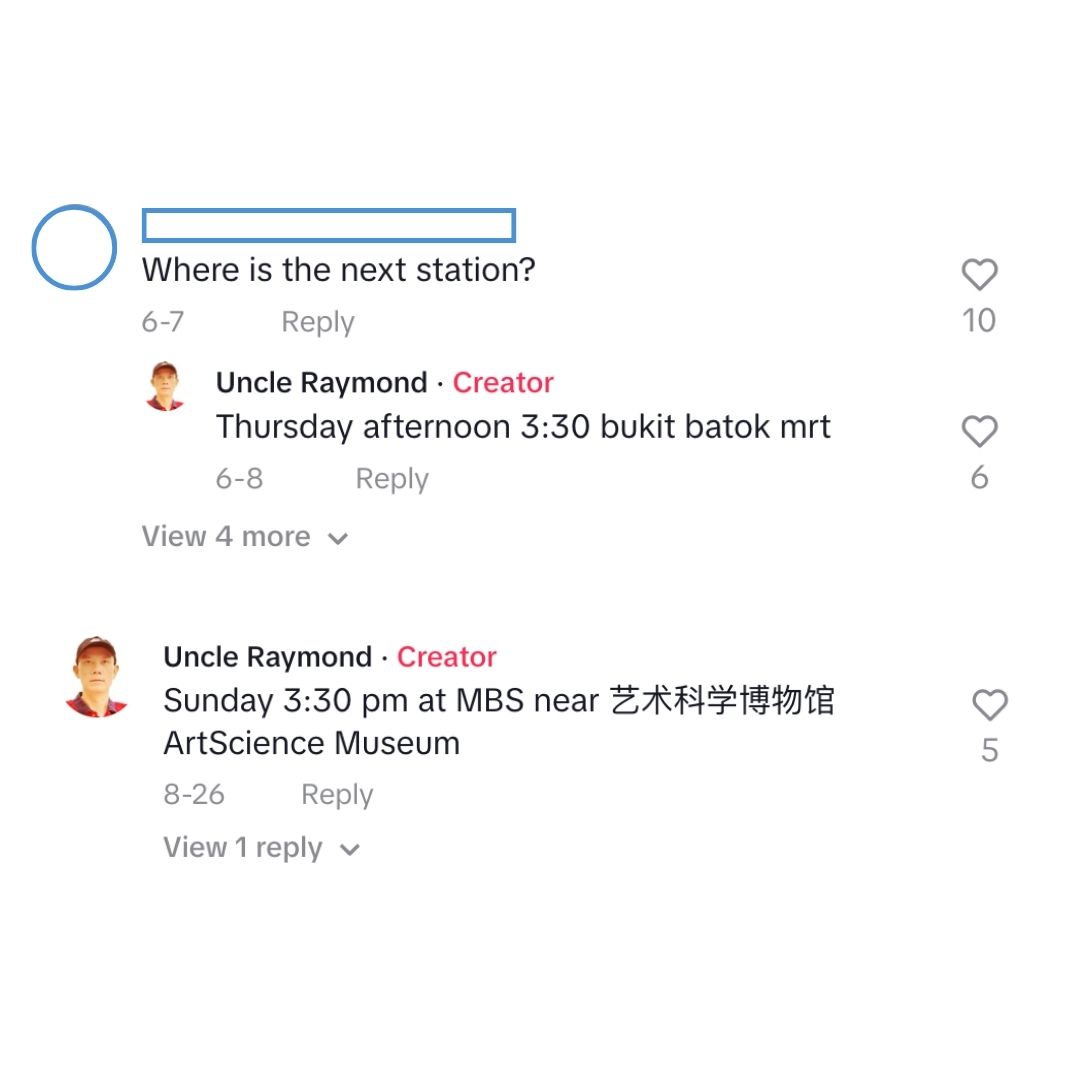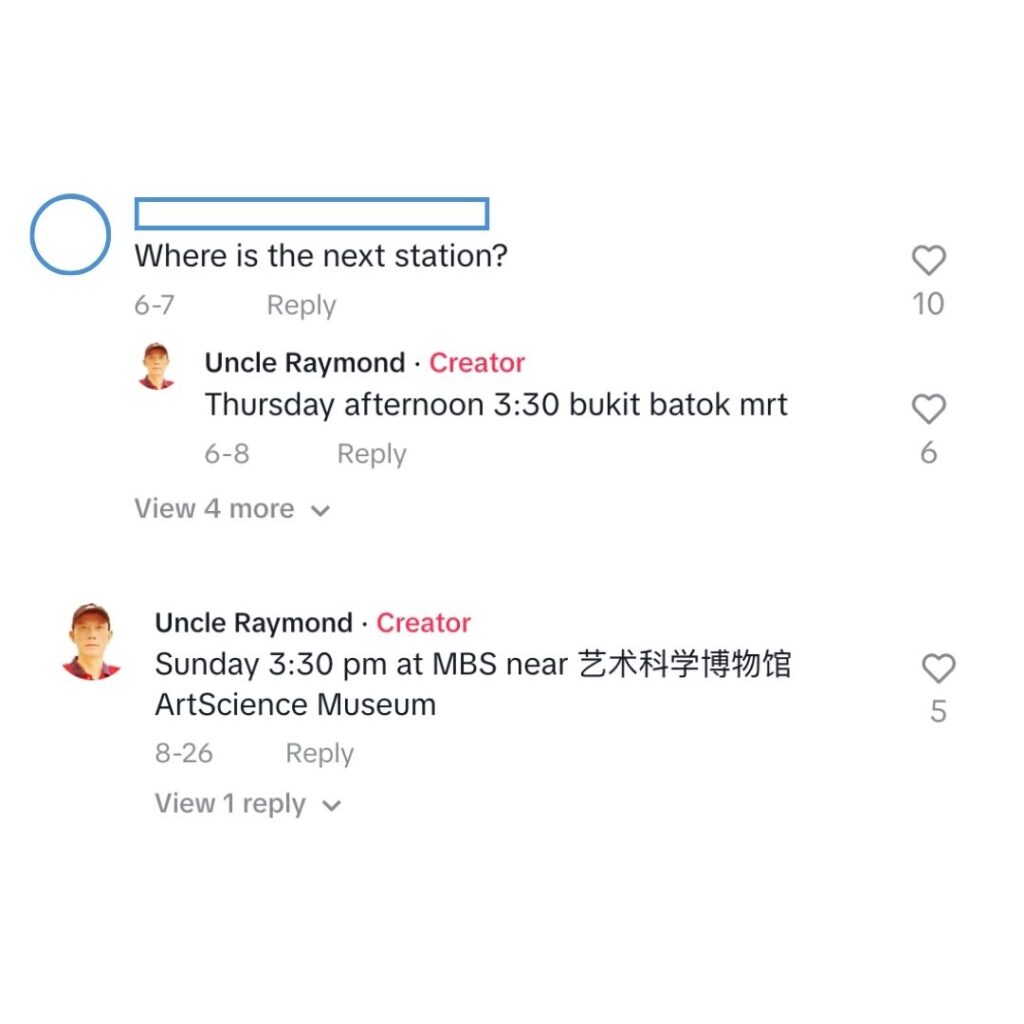 Addressing online bullying concerns, he argued that such behaviour is sadly inevitable due to a lack of compassion in society.
The school, which requested not to be named, confirmed Uncle Raymond's guest appearance and said it is aware of its students' involvement in the dating series.
The school has since advised its students against participating in the show.
Show Needs to be More Thoroughly Evaluated
A social worker spoke to The Straits Times and said that the content of the dating show needs a thorough ethical review, including implementing safety measures.
Defending himself, Uncle Raymond said the show helps to improve the confidence, language and communication skills of the "very kind and passionate" contestants who have disabilities.
However, how could a short clip of a dating series help to improve their confidence and communication skills? 
---
Advertisements

---
Not the First Time Uncle Raymond's Dating Show Received Backlash
This isn't the first time the show has stirred the pot. 
Just last month, an episode featuring an 18-year-old man matched with a 44-year-old woman raised eyebrows.
The teenager said he likes beautiful women with a "good personality", while the woman, who was looking for a guy who was "cute, smart, and caring", ultimately chose the teen from a panel of other male contestants.