---
Advertisements

---
On 22 May 2023, WhatsApp made an announcement that users will now have the ability to edit sent messages, although with a limitation of 15 minutes. 
This feature will be rolled out globally in the upcoming weeks.
Users Can Edit Messages on Whatsapp As Long As Text is Sent Within 15 Minutes
According to Whatsapp, the option to edit a message will only remain available for up to 15 minutes after sending the message. 
Whatsapp states that the feature is rolled out to give users greater control over their conversations, whether fixing a typo or adding more information.
By long-pressing on a message sent within 15 minutes, users can select "Edit" from the drop-down menu that will appear. 
However, when the user accesses Whatsapp's "Edit" feature, the message will be marked as "edited", so the recipient knows it has been modified. 
Previously, WhatsApp only allowed deleting sent messages, where the platform will also indicate the deleted message with the text "You deleted this message".
---
Why Bird Paradise Suddenly Became Singapore's Yishun:
---
The "Edit' feature will be rolled out globally to be available to all users in the upcoming weeks to let them enjoy the flexibility of editing their messages.
Like all personal messages, media, and calls, Whatsapp promises that all messages and edits under the feature will be protected by end-to-end encryption.
Editing Feature Already Available On Other Messaging Applications
While Whatsapp, a messaging platform that has over two billion users in over 180 countries, only released this "editing" feature this year (2023), other messaging apps like Telegram have already offered this feature for a while, with no time limit imposed.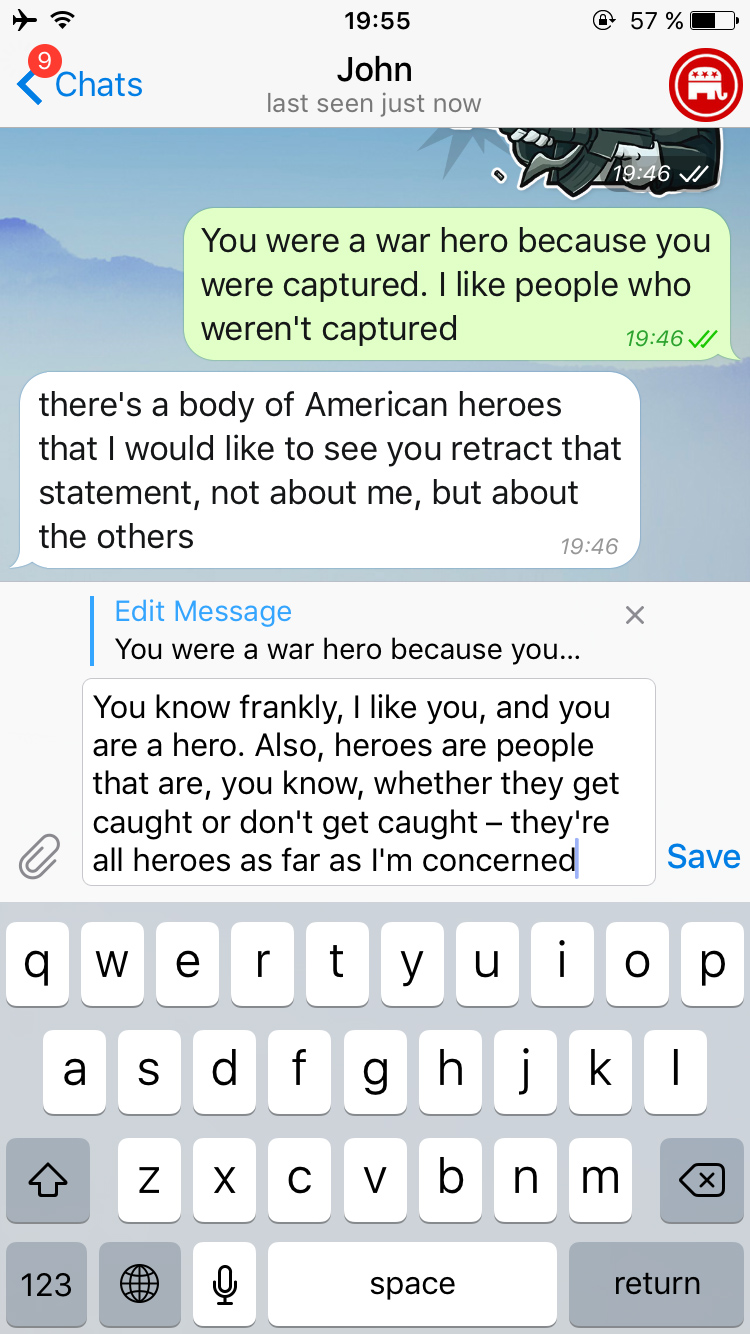 Telegram, launched on 14 August 2013, is a privacy-focused, advertisement-free messaging app.
---
Advertisements

---
While a smaller platform than Whatsapp, it still boasts more than 550 million monthly active users and is among the top ten most downloaded social networking applications worldwide.
Way ahead of its competitor, Telegram released its editing feature in 2016, just three years after its launch, where users can simply tap on their sent message to access its editing feature via a drop-down menu.
Unlike Whatsapp, Telegram's feature has no time limit and enables users to change their texts anytime.
However, likewise, the edited messages will also indicate they have been edited.
Furthermore, like Whatsapp, Telegram also has in-app payment features via their Telegram Bot Payments system, where they also collaborated with the DBS bank to facilitate payments via DBS's PayLah! feature.
While its features are lesser known due to having lesser users than Whatsapp, Telegram's platform also boasts a convenient and transparent platform for sellers to accept payments from Telegram users.
Unlike Whatsapp, Telegram does not collect payment information or charge any commission fees.
Meanwhile, Whatsapp's recently launched in-app payment feature has been available since 9 May 2023, allowing local businesses to accept payments directly through the application.