---
Advertisements

---
Face serums, eyebag removers, plastic surgery… people want to look younger and younger these days. But is there a possibility of you looking too young?
For Mu Sheng, a 27-year-old man from China who cannot gain employment due to his seven-year-old appearance, his "blessing" could be a "curse" as well.
Job Hunting for two days
Mu Sheng (transliterated from Chinese) first gained attention through a Douyin user who posts about people from all over China looking for gainful employment.
The user, Dongguan Fan Ge, found Mu Sheng on the doorstep of his office, sweating profusely while carrying a suitcase too large for his size.
At first glace, It wouldn't be a far cry to say that Mu Sheng looks like a seven-year-old- an impression cultivated from his short stature, and boyish face and voice.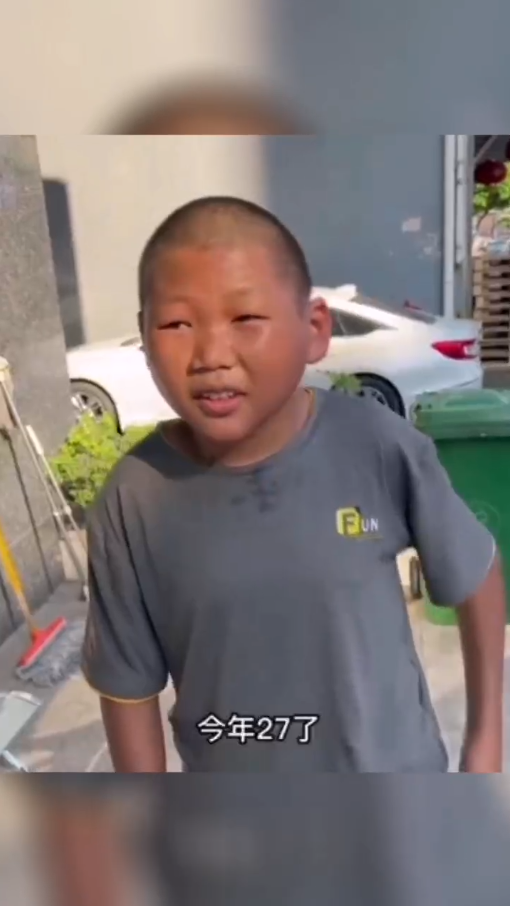 Later on, Fan Ge discovered Mu Sheng's true age and also realised that he had been job hunting for two days.
To show proof of his age, Mu Sheng showed his ID to Fan Ge in a subsequent video, which recorded his birth year to be 1995.
---
Why Bird Paradise Suddenly Became Singapore's Yishun:
---
27YO's Father Recently Suffered a Stroke
Mu Sheng was in a miserable state when he visited Fan Ge. He could not afford a meal, saying he only had slightly over $20 (100 yuan) and another $60 (300 yuan) on a loan from his cousin.
He did not want to request money from his parents as his father recently had a stroke and his mother remarried.
With an incapacitated father and without siblings, Mu Sheng became his family's sole breadwinner overnight.
Taking pity on Mu Sheng's circumstances, Fan Ge offered to give Mu Sheng $4 (20 yuan) so he could eat, resulting in much gratitude from him.
---
Advertisements

---
Join our Telegram channel for more entertaining and informative articles at https://t.me/goodyfeedsg or download the Goody Feed app here: https://goodyfeed.com/app/
Netizens Offering Love and Support
Mu Sheng went viral in a few days as netizens showed both shock and sympathy for his predicament.
When he found out that he had gained popularity on social media, the man's primary concern was that his family would be upset, and would perceive it as a lack of earnestness in job searching.
To placate him, Fan Ge went above and beyond by visiting Mu Sheng's hometown to pay his father a visit.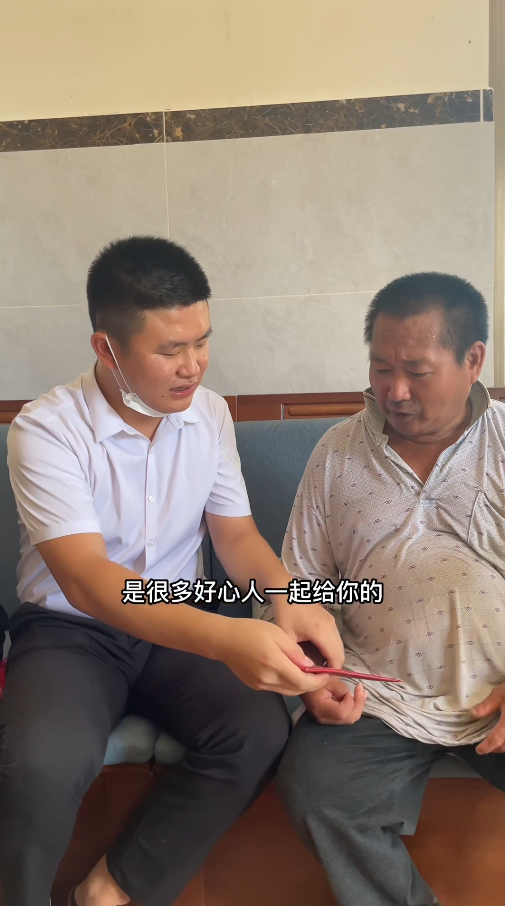 He gave him a red packet, and promised Mu Sheng's father that he would arrange for his son to work with him so that his job hunting days would be over.
Mu Sheng's filial affection, humility, and resilience is truly admirable.
Read Also:
Featured Image: Douyin