---
Advertisements
---
While some of us aspire to be top-notch F1 racers like Lewis Hamilton, Juan Manuel Fangio, or Jim Clark, we know it's impossible, if not you'd see your vehicle in Facebook Pages like SG Road Vigilante.
However, if you want to get a taste of what it is like to have your car serviced by mechanics at pit stops in record speed, it is possible.
Kind of.
3 McDonald's Drive-Thru Having 'F1 Pit Stop Crew' to Polish Your Wheels While You Wait for Your Food
Later this week, you can get your wheels polished at McDonald's Drive-Thru while you wait to collect your food.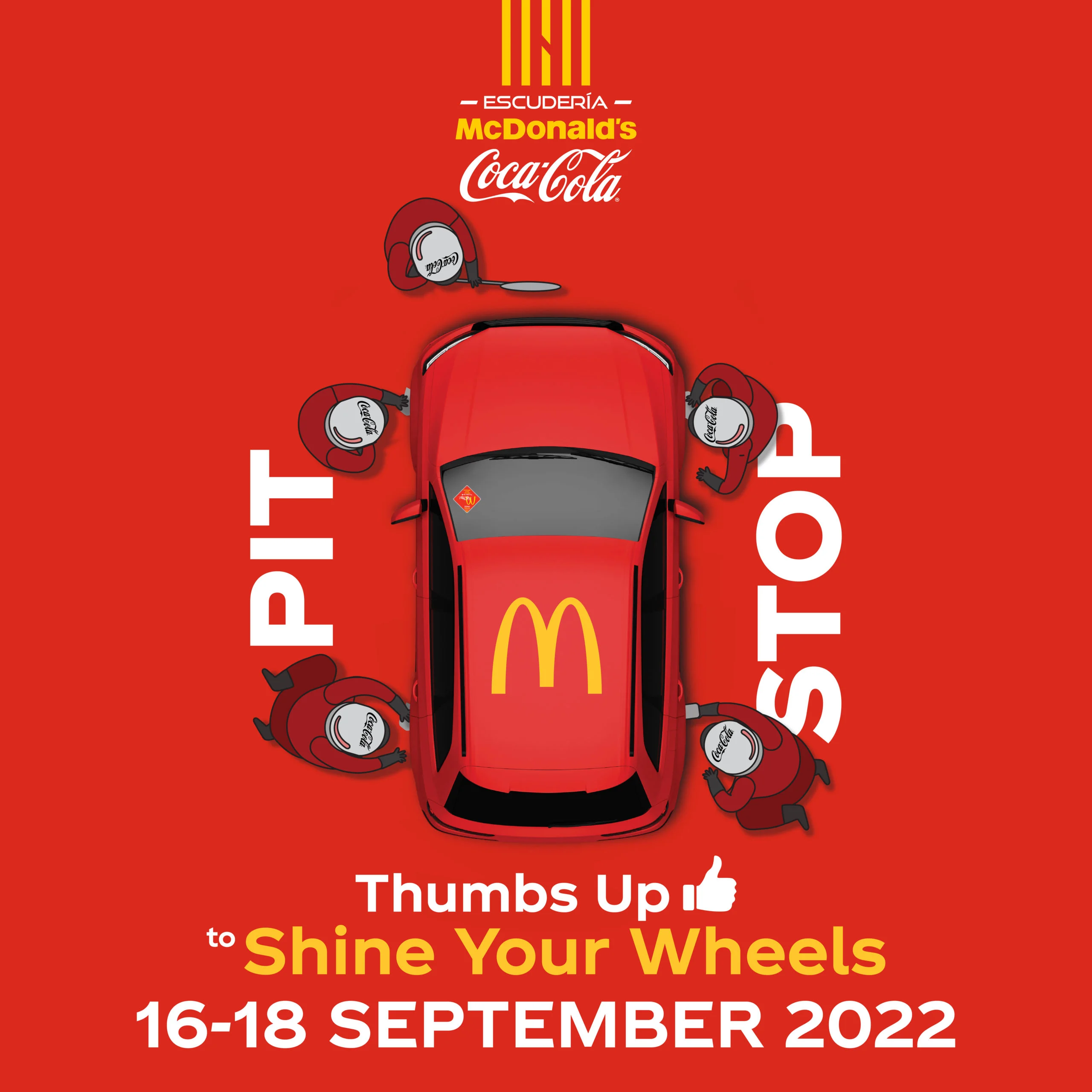 A few mechanics will attend to your car and give it a quick polish, just like how mechanics would change the tyres during a pit stop during the F1 race.
On top of that, you will also receive a cup of Coke Zero.
The event will be held at three Drive-Thru locations:  Ang Mo Kio Park, West Coast Park and Jurong Central Park.
The timing is from 2 pm to 6 pm on 16 September to 18 September 2022. It is a weekend, so do expect to see lots of aspiring F1 racers.
And if you've queued until 6:01pm, I feel for you. But at least you've a McDonald's meal, right?
Read Also:
Featured Image: McDonald's Singapore & Dr David Sng / Shuttlestock.com
---
Advertisements
---