---
Advertisements

---
Last Updated on 2022-06-06 , 5:35 pm
Singaporean students spend almost half their life studying, and most of them take their studies seriously since it's expected of them. And they know better than to fool around with their studies. When exams are around the corner, we would chiong or mug as if we're top students – because let's face it, we don't pay attention in classes or even attend classes. So then we'll head to places like the library or a Starbucks. (Pro tip: You can try NEX Library.)
Here are four secret study spots in Singapore all students won't tell you, because who wants their secret revealed?
Nobody likes a crowded studying spot.
Library @ Esplanade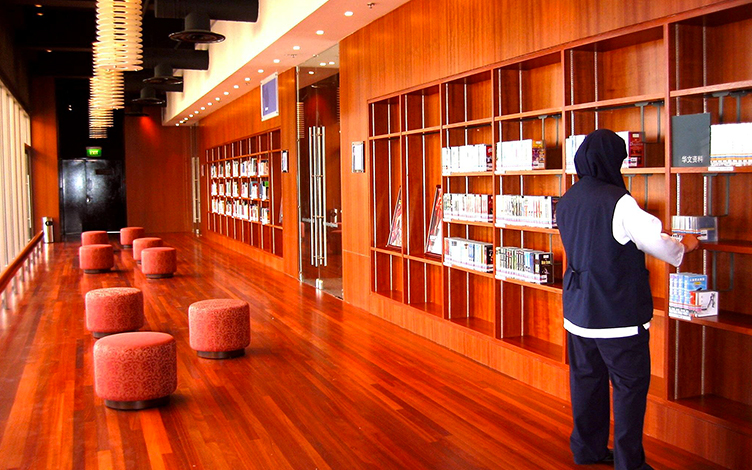 NLB is like a household library because every student knows them. What you don't realize is that the library at Esplanade is one of the quietest libraries in Singapore.
As there aren't many schools nearby, you can expect minimal school students fooling around and making loud noises. It's frequented by few people on weekdays and has a quiet atmosphere ideal for studying.
8 Raffles Ave, #03-01, Singapore 039802, 11am to 9pm daily.
Library @ Orchard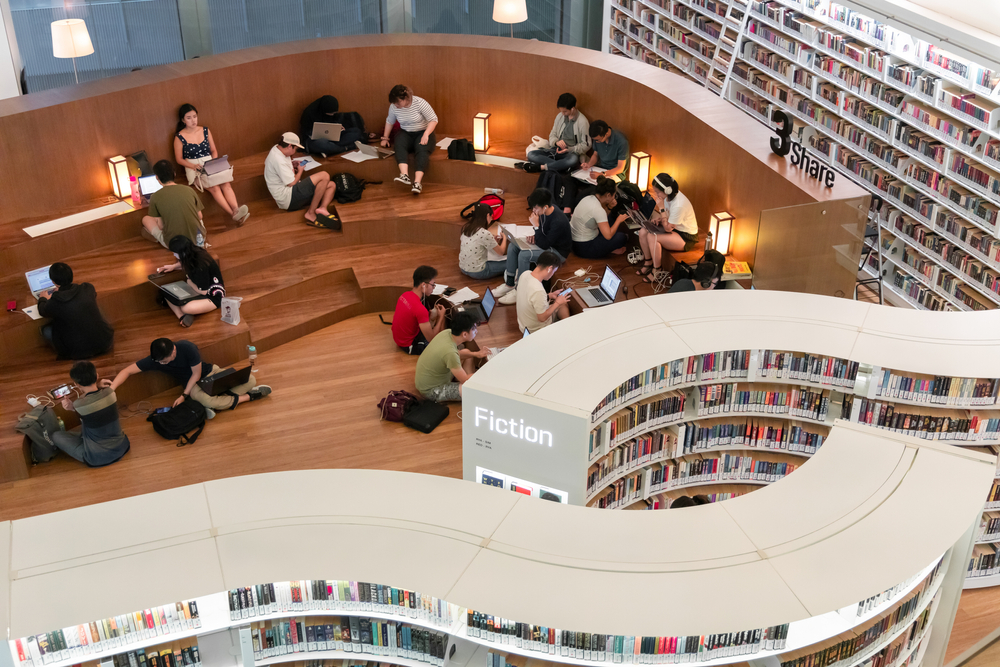 If you have dinner plans with your friends in town and would like to do a little studying before or after that, the library at Orchard is a great idea. Being one of the newer libraries in Singapore, they have relatively new facilities and extremely cool architecture.
You can do a little shopping after your mugging or take some OOTD shots with the cool interiors. Power plugs, checked. Air-condition, checked. Lots of seats, checked.
So why not?
277 Orchard Road, Orchard Gateway, #03-12/#04-11, 238858, 11am to 9pm daily
Starbucks @ United Square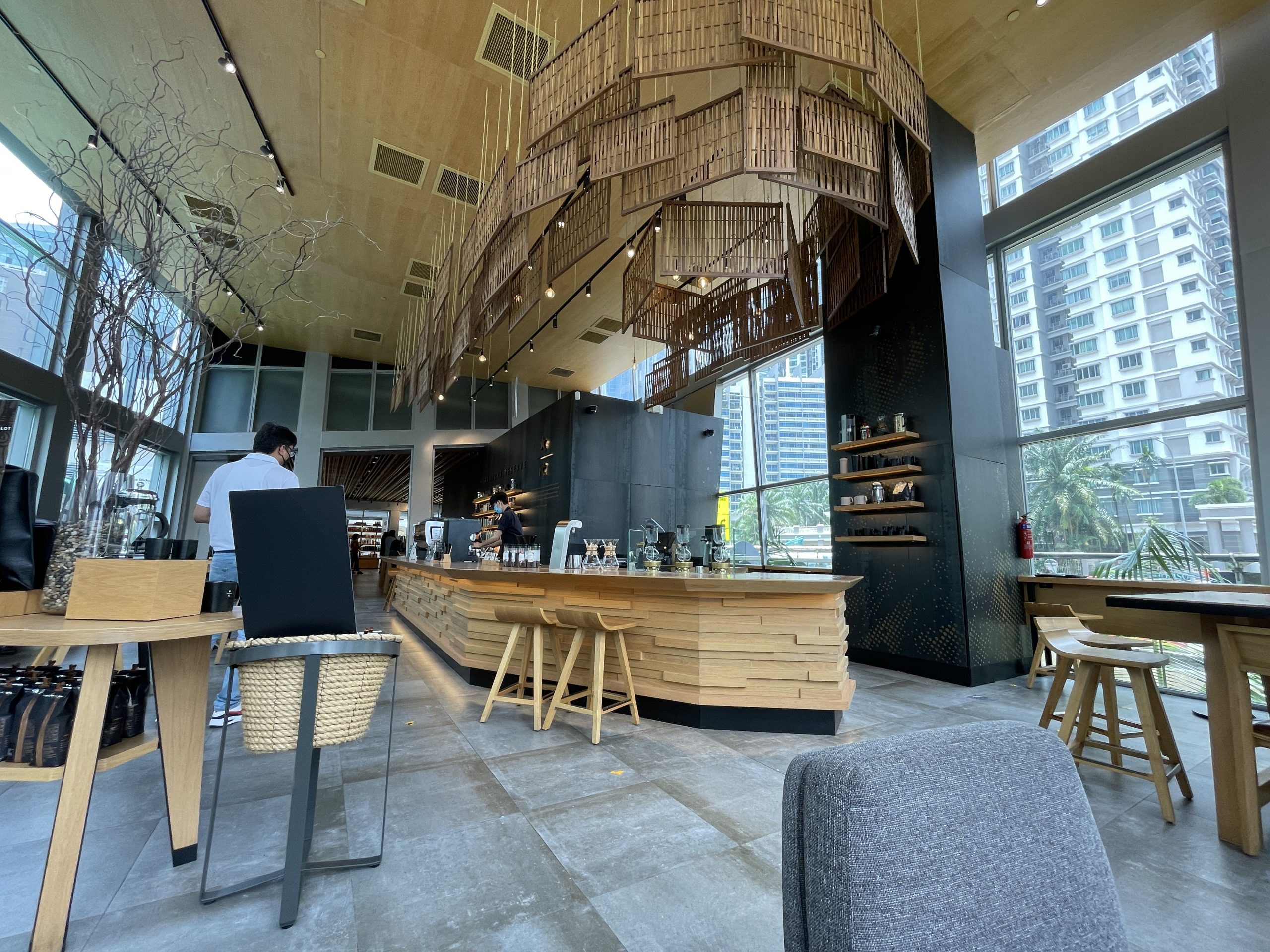 Starbucks seems to be the next "official" place for studying, and there are several outlets in Singapore that open 24 hours daily, so fret not midnight owls.
Where else better than a coffee joint which you can gulp some coffee to freshen yourself up when you're dozing off in the middle of your mugging session?
But with that said, seat hogging is an issue. So what's the trick?
The trick is to look for a Starbucks that's not crowded (i.e. Not in the central area, not at neighbourhood malls).
And the Starbucks at United Square fits the bill.
Far away enough from the Novena MRT station to not be impeded by a huge crowd of human traffic but accessible enough anyway.
And that's not the only Starbucks.
101 Thomson Rd, #01-01 United Square, Singapore 307591, open 24 hours
Starbucks @ NUS University Town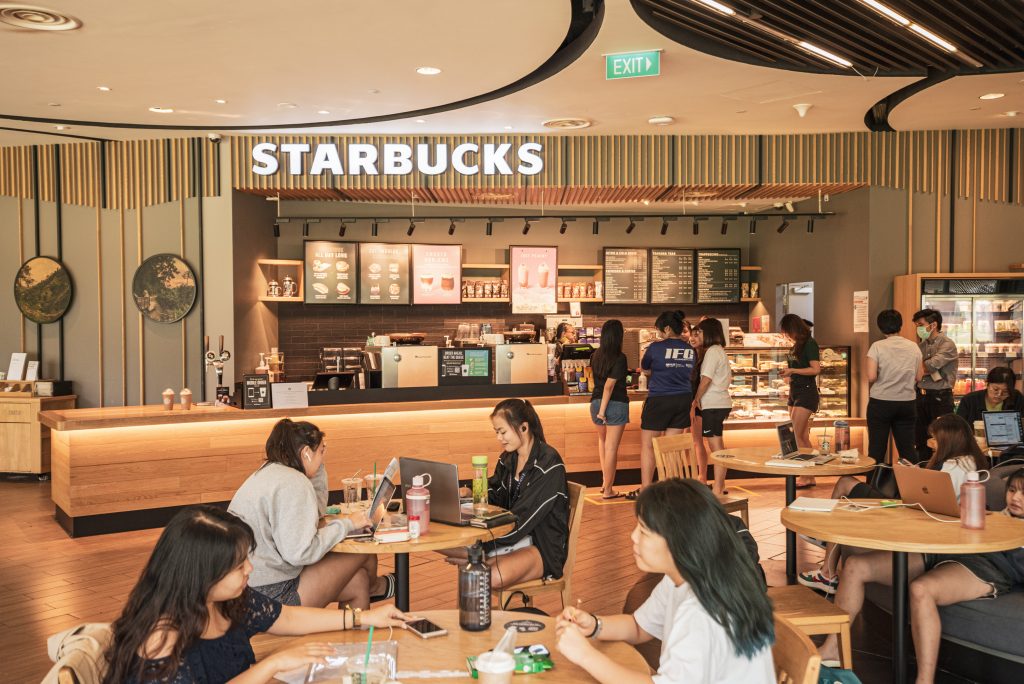 Starbucks at NUS University Town is accessible to the public, so that adds one more ideal place to your list. Many people often have the misconception that it's only for NUS students and they wouldn't visit the outlet there, so you've one advantage here!
Of course, this isn't really "secret-secret" and it'll definitely be crowded with students, but everybody's there to study anyway.
---
Advertisements

---
So you won't have people accusing you of seat-hogging.
Although we didn't explicitly include NEX Library as one of the places to study at because it's not exactly a secret spot, you can definitely try your luck there as it's not so crowded! So remember, you heard it from us first. Head to NEX Library!
Good luck with your exams and studies, and remember to hurry to these places for great mugging sessions before you graduate, or before they get so packed and crowded!
Featured Image: tuaindeed / Shutterstock.com + uci.nus.edu.sg

Fresh grads, you don't need any experience to earn up to $4,200 with this "secret":
Read Also: