---
Advertisements

---
There are plenty of phone brands out there—Apple, Samsung, Huawei, Oppo, vivo, Blackberry—even Google is starting to dabble in smartphones, and then there are lost relics like Nokia and Sony Ericsson.
When the first smartphone, iPhone 1, was released in Jan 2007, it was revolutionary with its touchscreen technology.
But now in 2022, smartphones are the norm, with each new invention being similar with minor, improved differences, whether it's in the chip, camera, storage, size, or aesthetic.
Apple and Samsung used to reign supreme, no questions asked.
So how exactly did vivo slide in and steal such a huge chunk of the market?
Well, here's 10 facts about Vivo, you may or may not have known.
vivo's Founder: Duan Yong Ping
Duan Yong Ping, aged 61, is an electrical engineer turned billionaire entrepreneur when he founded BBK Electronics Group in 2009.
The main headquarters of vivo is in Dongguan, China, headed by President Shen Wei. It has other research and development centres in Shenzhen, Guangdong, Nanjing, and Jiangsu.
This might surprise you, but Duna Yong Ping founded both both vivo and Oppo, and later iQOO, which is technically a sub-brand that branched out vivo.
Known for Its Wide Range of Phones
vivo has one of the widest range of phones among its competitors, and we're talking about phones alone, no tablets or computers involved.
It is mainly known for its flagship Series X, then its V and Y series, plus Nex.
---
Advertisements

---
If you add in iQOO products, which were previously part of vivo, you will have the Series 9, 7, 3, and Z as well.
That brings the number of phones under BBK Electronics to more than a hundred.
Decent Specs, Affordable Price Points
But you must be wondering, how does the quantity or options available affect its popularity?
Unlike high-end phones brands like iPhone and Samsung, which constantly prides itself for its cutting edge technology and breakthroughs—we've all seen the bombardment of advertisements every time there's a new product—vivo's competitive edge lies in its affordability and decent specifications.
In the past, vivo and Oppo used to be called "rip-off iPhones", especially because of the similar Internal Operating System (iOS) that it deploys, which is called FunTouchOS.
Even a non-iPhone user could identify the similarities, such as the customisation settings and drag panels that Apple iOS uniquely preserves through every rendition and update, except it's mashed up with Android applications.
But vivo is unrepentant.
It sells itself as an economical choice, providing everything a user might need in this day and age, at a lower price point without compromising on the quality.
For instance, the vivo V23 5G has three cameras at the back and two cameras at the front: 8-megapixel (MP) ultrawide, 64MP night camera, 2MP super macro camera, plus a 105 degrees wide-angle camera and 50MP high-resolution camera.
Tack on the 8GB RAM and 128GB memory, you'll be set with a good phone, at a price of $700.
---
Advertisements

---
Whereas with an iPhone Pro 11 with similar specs will cost you upwards of $1000.
$700 isn't cheap by any means, but you're shaving off $300 at least. If you decide on an earlier model of vivo, the prices will only be more inexpensive.
Join our Telegram channel for more entertaining and informative articles at https://t.me/goodyfeedsg or download the Goody Feed app here: https://goodyfeed.com/app/
How It Became So Popular
Therein lies vivo's key to success: its target demographic isn't the rich.
It is the middle and lower-class, who are seeking phones geared towards utility and durability, without having to spend an arm and a leg just to get their hands on a necessity.
During its initial launch, vivo was focused on capturing China's domestic market first. They crafted an affordable image for the millennial crowd, selling and delivering on high-end to decent specs, depending on the customer's budget.
It improved its product in minor but significant ways at first, like charging speeds, allotted memory, and battery life.
---
Advertisements

---
It moved onto the lightweight aspect, the slimness of the smartphone afterwards, without compromising on the previous standards it had set for itself.
vivo was not flashy like Apple which boasted an elegant interface and revolutionary apps systems, nor could it compete with Samsung's high-end all-roundedness, but the most important part is that their products work well.
Perhaps it might require vivo to sell 2 phones to make up for the earnings of one Samsung/Apple phone, but a portion of the market are willing to settle for the lesser, like say, the used phone market and those who are waiting for phone prices to drop with time.
Broadening their Markets
Or they could aim for second- and third-world countries who are precisely in need of these cheaper alternatives.
Mr Duan even admits that they had purposefully made their mark on India first with iQOO before Apple could gain proper footing in the large country and huge population.
---
Advertisements

---
The company also noticed that there was a similar gap that could be taken advantage of in the Southeast-Asian region, or rather, a potential buyer pool that they could tap into.
Hence, they constantly pumped out cheaper alternatives every year, each model in the series having small variations that would provide a whole array of options for their customers to choose from, which would best suit their lifestyle.
The tactic worked.
By 2016, vivo shipped more than 147 million smartphones in China, far outweighing Huawei Technologies Co.'s 76.6 million units, Apple's 44.9 million, and Xiaomi's 41.5 million.
It's all about marketing tactics and knowing your demographic well.
Vivo X Flagship Series
The real tipping point that showed that vivo could go head-to-head with the smartphone giants Apple and Samsung was the introduction of X20 in 2018.
It was the world's first in-display fingerprint scanner, which was done through high-resolution optical scanning done beneath the phone's glass display, which could read the user's fingerprint and authenticate.
It was The Revolution which pushed vivo to the spotlight, because it was something that Apple and Samsung have previously experimented on and failed to achieve.
---
Advertisements

---
Subsequently, the X Series would become more expensive as each model released represented the best that vivo could offer in terms of technological and software development.
Meanwhile, the other aforesaid series remained true to their roots: it might not be the best, or as good, but the specifications can still edge out a high-end and luxury phone in more ways than one.
Other Bold Innovations
Besides the creation of the in-display fingerprint scanner, which has become a common feature in every smartphone now, to the point where banking and transactional services can be linked to biometrics, there are other inventions that set apart vivo.
Another big thing introduced by vivo was its 'NEX' series, a smartphone line-up that featured one of the first bezel-less displays.
Sharp edges, begone!
It has a sleek and rounded design which fits comfortably in the hands, and it has a motorised module where the front camera pops up from the top, leaving the display screen clean and free of notches.
Honestly, the pop-up camera is pretty cute, though I do worry that one wrong swing in selfie mode will snap the camera right off.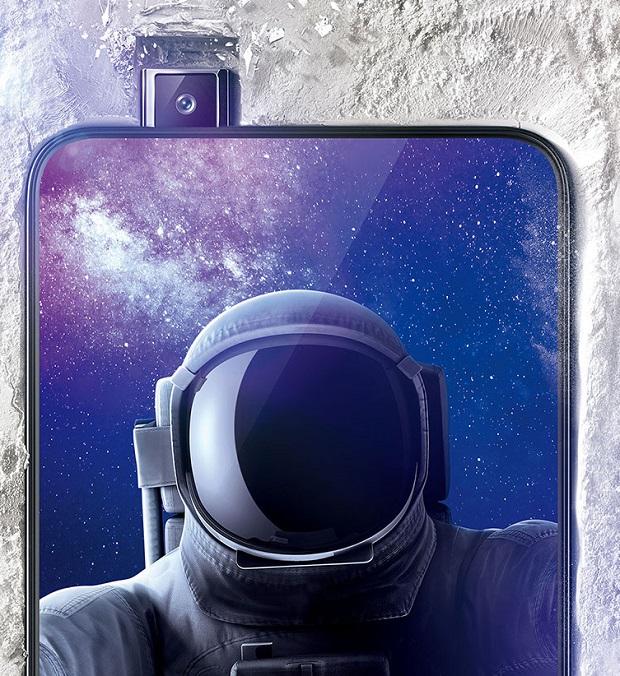 It's the same sort of stupidity or innocent curiosity that new inventions can bring, like the wave of customers who accidentally tore off the screen display for Samsung's foldable screen display, thinking that it was merely a screen protector.
For Apex 2020, they took the pop-up camera module even further, allowing it to be detached from the phone like a flying drone.  That's pretty darn cool.
High-End Camera Specs
Now with its recent launch of the X70 Pro+, vivo has stood out from the rest of its competitors, temporarily, of course.
In partnership with German optics brand ZEISS, vivo has presented a vivid era for mobile imaging.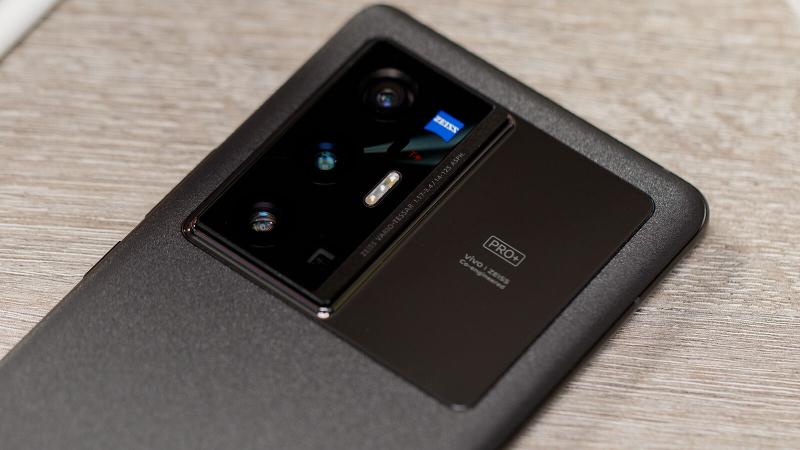 Although the rear panelling that stores the four rear lenses looks odd, the plate at the back is officially called the Ceramic Cloud Window.
It looks blocky at best, but it wins in terms of how the glass appears to be transparent when it's not. Instead, the material refracts light in small amounts, reducing luminosity and light distortions which might cause poorer-quality photos.
The vivo-ZEISS collaboration is a marvel with three additional ZEISS Style Portrait features which have been incorporated into the brand's iconic lenses—now named Distagon, Planar, and Soonar.
Distagon brings theatrical dynamism with its anamorphic effect, which is essentially blurring the background to magnify objects closer to the camera,
Planar is ideal for portrait photographs as it provides the classic bokeh effect, illuminating the subjects and allowing them to tell their story,
Sonnar grants the same bokeh effect, except it is smooth in depth and clarity as one documents an event.
These lenses are complemented with vivo's software, calibrated with top-notch computation imaging features rendered through 32MP front cameras.
The X70 Pro's quad-camera system consists of a 50MP Ultra-Sensing Gimbal Camera, 12MP portrait camera, 12MP wide-angle and 8MP periscope.
The X70 doesn't lag behind either; with an equally triple-camera set-up of a 40MP Ultra-Sensing Gimbal Camera, 12MP and 12MP-wide angle to cope with multiple scenes.
vivo has come a long way and proved in this collaboration with ZEISS that it can become even better.
Keeping Up with the Software Upgrades
Last but not the least, if there's anything that's consistent with vivo is that it latches onto the newest inventions and creations quickly.
It was one of the first phone brands to jump on the ship for 5th generation mobile network (5G) and provide phones and software updates capable of handling the higher multi-Gbps peak data speeds, low latency, massive network capacity and higher efficiency.
With Apple, the brand has the tendency to go with the policy of "obsolescence", where the older the phone model is, the less likely it will be to receive the latest iOS update.
While vivo can lag behind sometimes, especially with the number of models it has, it tries to consistently provide its users with the latest Android versions available.
With regards to their FunTouchOS, they have also improved leaps and bounds from where they first started, now better able to integrate with Android's features and upgrades instead of looking like a bastardised or semi-Apple-inspired internal software.
It's a promising and rising brand, all of which was accomplished without having to penetrate the Western market first.
Read Also:
Featured Image: TY Lim / Shutterstock.com

Your parents are wrong: MSG (Monosodium Glutamate) is good for you (sort of). Here's the truth:
Read Also: