With 24/7 news reporting, there are occasional "whoopsies" that happen.
A slight stutter because of a complicated but unpractised name. Slips of tongue. Being made to wade through a flood just to capture how bad the situation is as the audio howls from the blasted winds. Or maybe the people in the background causing some shenanigans because they can.
Mistakes occur; we're only human after all.
The Sudden Insult on the Ticker
For BBC News, an odd message appeared on their news ticker as they were showing a tennis match left.
The insult read, "Manchester United are rubbish".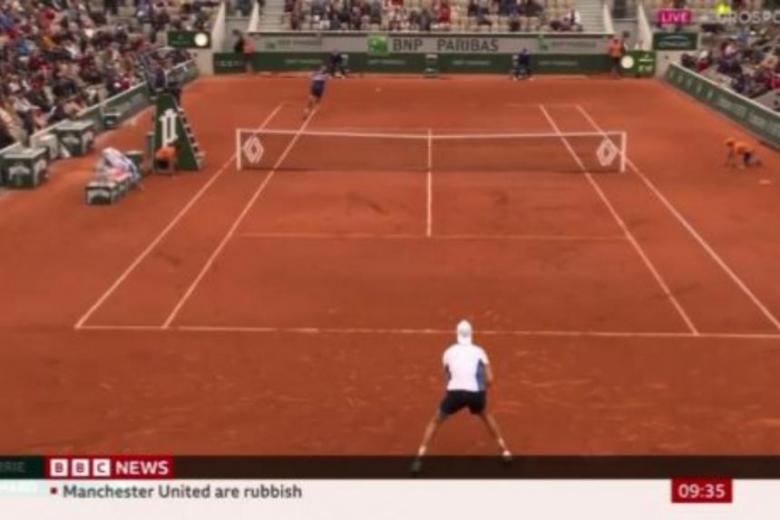 Later that morning, a presenter apologised to any Manchester United fans who may have been offended by the off-handed remark before explaining what happened.
She stated the mistake occurred as someone was learning how to operate the ticker and was "writing random things not in earnest".
(It doesn't mean that the certain someone doesn't believe what they were writing though.)
Honestly, more viewers might have missed it, or not bothered to rewind back to the specific moment, had the presenter not brought their attention to it.
Streisand Effect at work, right there.
The presenter said, "A little earlier, some of you may have noticed something pretty unusual on the ticker that runs along the bottom of the screen with the news making a comment about Manchester United, and I hope that Manchester United fans weren't offended by it."
She adds, "Let me just explain what was happening – behind the scenes, someone was training to learn how to use the ticker and to put text on the ticker, so they were writing random things not in earnest and that comment appeared."
She then apologised again for the offence.
Nice save.
Shortly thereafter, BBC released a statement through their PA news agency, reiterating that there was a "technical glitch" during the training of a test ticket, which rolled over to the live programming for a few seconds.
They offer their sincere apologies for any offence caused.
---
Advertisements
---
Join our Telegram channel for more entertaining and informative articles at https://t.me/goodyfeedsg or download the Goody Feed app here: https://goodyfeed.com/app/
Finding a Bit of Humour
Perhaps to salvage the situation, another BBC presenter Clive Myrie, a well-know Manchester City fan, tweeted that she had nothing to do with the error with two exclamation points at the back and added the hashtag #mcfc.
Whether Manchester United is "rubbish" is debatable.
The team has not won silverware since 2017, finishing sixth in the top-flight table with the lowest points tally of the Premier League era.
Maybe there's a modicum of truth in the random statement…?
Less than 24 hours after Manchester City seized their fourth league title in five seasons, they welcomed a new manager by the name of Erik ten Hag.
Read Also:
Featured Image: Twitter (@scottygb)
---
Advertisements
---
---
DPM Lawrence Wong has just spoken about his plan for Singapore in the next ten years and more. Here's a summary of his first speech: