---
Advertisements

---
Free things. Who doesn't love that?
If your skin is thick enough to be filmed doing a challenge, you may be rewarded with this ultra-cute Big Mac lunchbox from McDonald's.
Now is not the time to be paiseh.
Free Big Mac Lunchbox if You Say the Secret Code
Videos of customers who have successfully redeemed a Big Mac lunchbox after telling McDonald's staff a secret code have been floating around social media.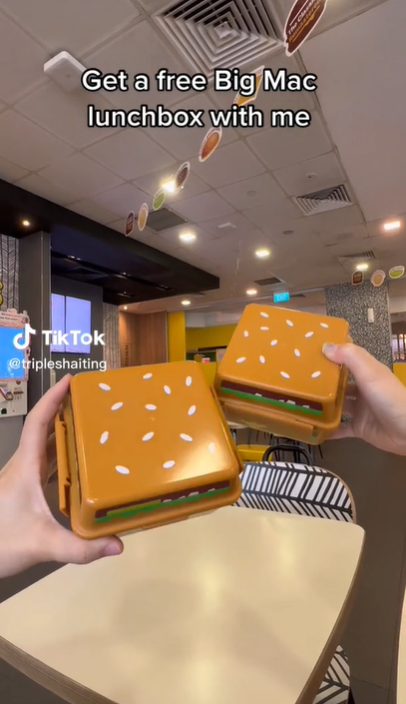 A TikTok video posted by user @kerrynlee shows the step-by-step method for you to redeem your free lunchbox.
The idea is simple. You walk into a McDonald's, head to a counter to find their counter staff, recite the secret code and walk out with your free lunchbox.
Here's the catch, though. The staff have to film you doing the challenge.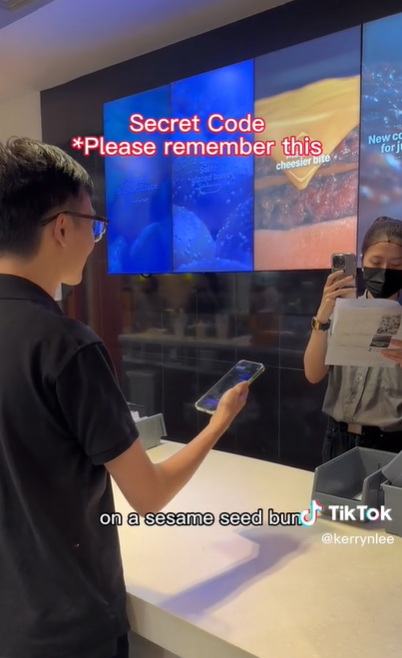 The TikTok video from user @kerrynlee shows the McDonald's staff holding up a phone to film the person reciting the secret code while simultaneously referring to a piece of paper to check the accuracy of the code.
Too shy to do this? User @kerrynlee offers some practical advice in the video's voiceover—wear a mask while doing the challenge so that nobody will remember you.
We concur.
---
Advertisements

---
If you're willing to attempt this challenge, TikTok user @tripleshaiting reveals what you stand to gain.
In the unboxing video, the Big Mac lunchbox appeared to comprise at least three parts.
There is a top container and a bottom container, with an additional middle layer to complete the set. The middle layer comes with its own cover.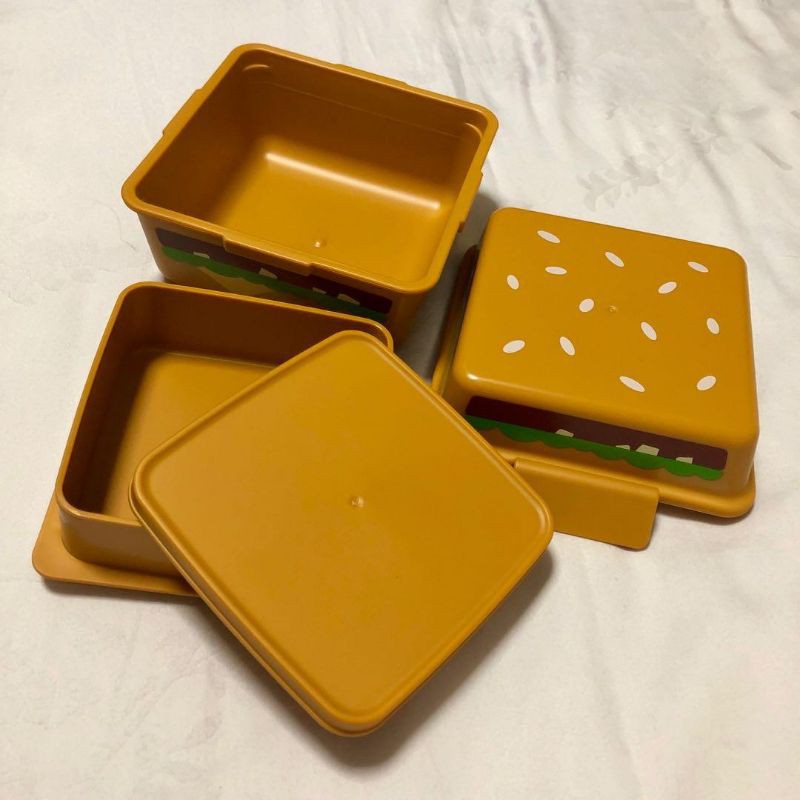 Very cute, indeed. And functional.
Here's the secret code which TikTok users @tripleshaiting and @kerrynlee used to get their free Big Mac lunchboxes:
Two all-beef patties
Special sauce
Lettuce
Cheese
---
Advertisements

---
Pickles
Onion on a sesame seed bun
Join our Telegram channel for more entertaining and informative articles at https://t.me/goodyfeedsg or download the Goody Feed app here: https://goodyfeed.com/app/ 
Is This Legit?
Well, we know that at least two TikTokers have managed to secure their hands on the adorable merch.
Goody Feed has also contacted McDonald's Singapore for more information and will update this article when they've replied.
And if this is legit, it wouldn't be the first time McDonald's has given out free things in exchange for its customers doing a challenge.
In August 2022, McDonald's Funan offered its patrons a free Hershey's cone if they screamed at a digital board at the outlet's soft serve booth.
---
Advertisements

---
There's only one surefire way to find out. Head to your nearest McDonald's outlet to try the secret code.
It's more low-key (literally) than the screaming one previously launched by McDonald's.
Read Also:
Featured Image: TikTok (@tripleshaiting)

Your parents are wrong: MSG (Monosodium Glutamate) is good for you (sort of). Here's the truth:
Read Also: