---
Advertisements

---
Why is the bread always so noisy? Because the BreadTalk… ha ha.
Lame jokes aside, Singapore's favourite bakery is back with its newest CNY collection of buns, cakes, and snacks. 
Year of the Bun-ny
For the upcoming Lunar New Year, BreadTalk has a delectable line-up of buns for you. No matter what taste you have, you're sure to be satisfied. 
To feed you and your camera, the first pun on the list is the Lucky Bunny bun. Priced at $2.30, this sweat bun with bunny ears and a creamy strawberry milk center will be so cute you won't even want to eat it.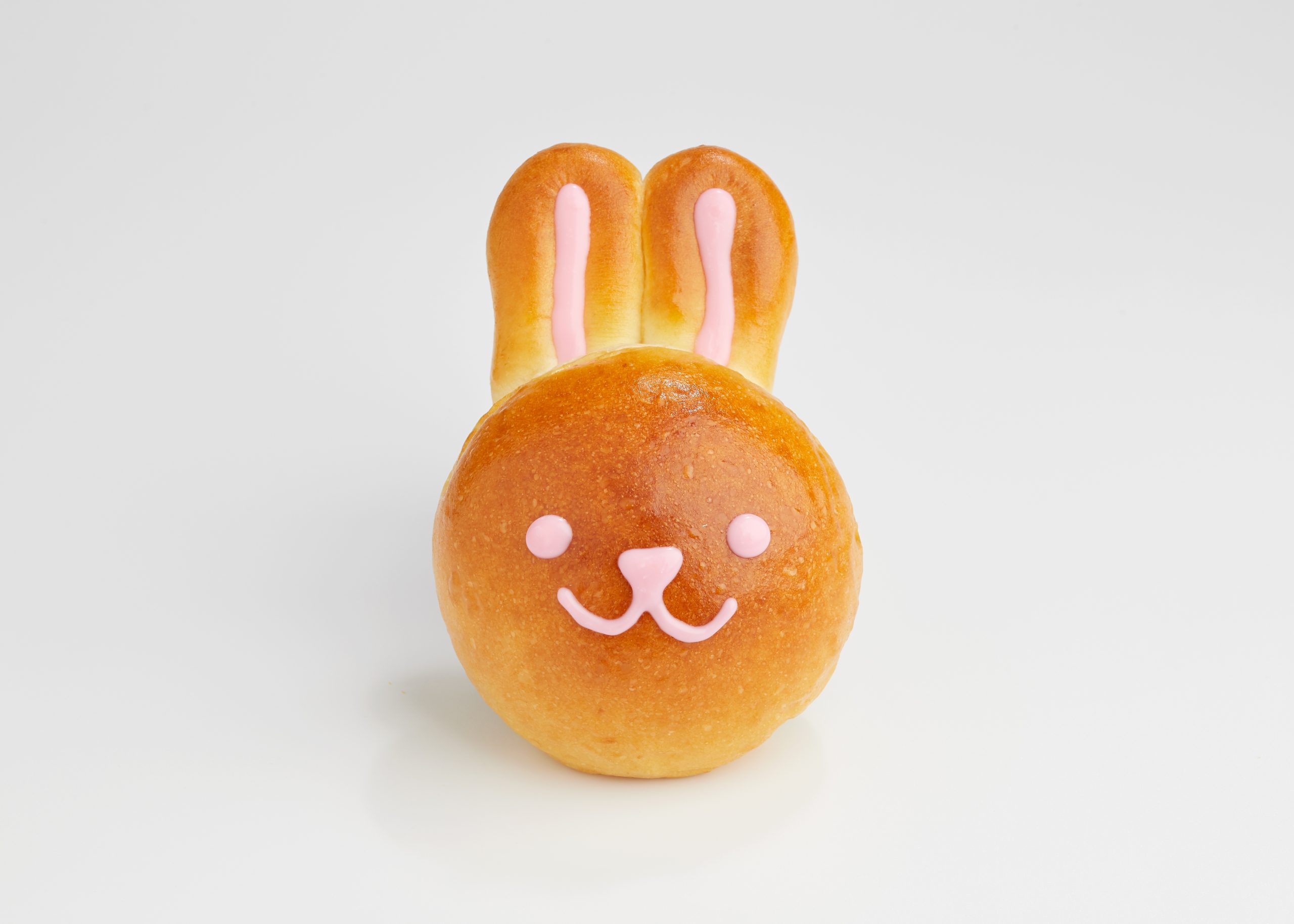 To pair with your rabbit, get the $2.30 New Year Harvest bun, a carrot-shaped bun filled with light, luscious, and luxurious carrot cream cheese.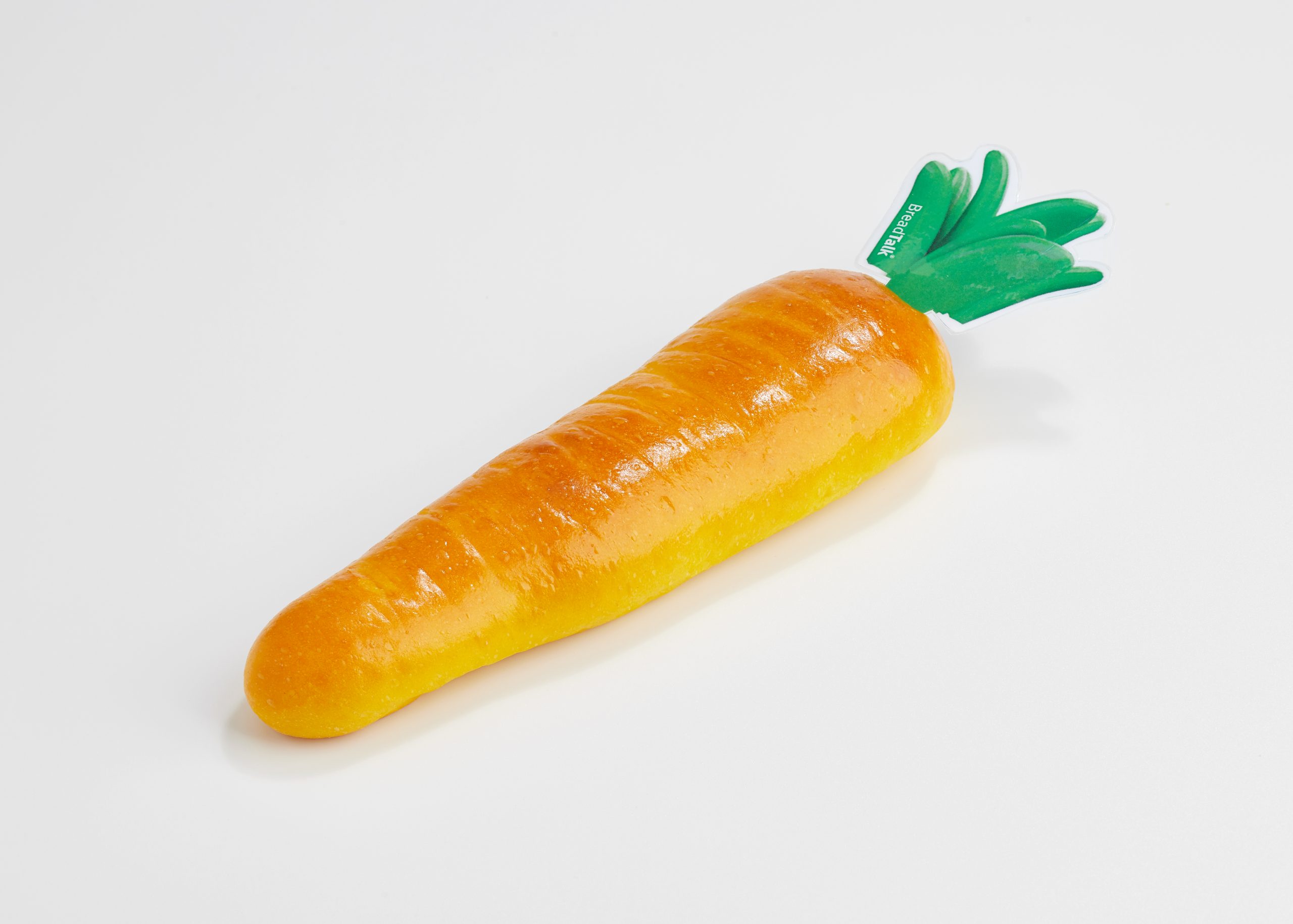 Another carrot bread, albeit less IG-worthy, will still leave you contented. With the same price as the buns above, the Hoppy Carrot bun is inspired by one of our favourite hawker dishes: the Chai Tow Kway (or carrot cake). The soft bun is filled with a heavenly mixture of egg and chunks of spicy radish cake, then garnished with dried shrimp and spring onions.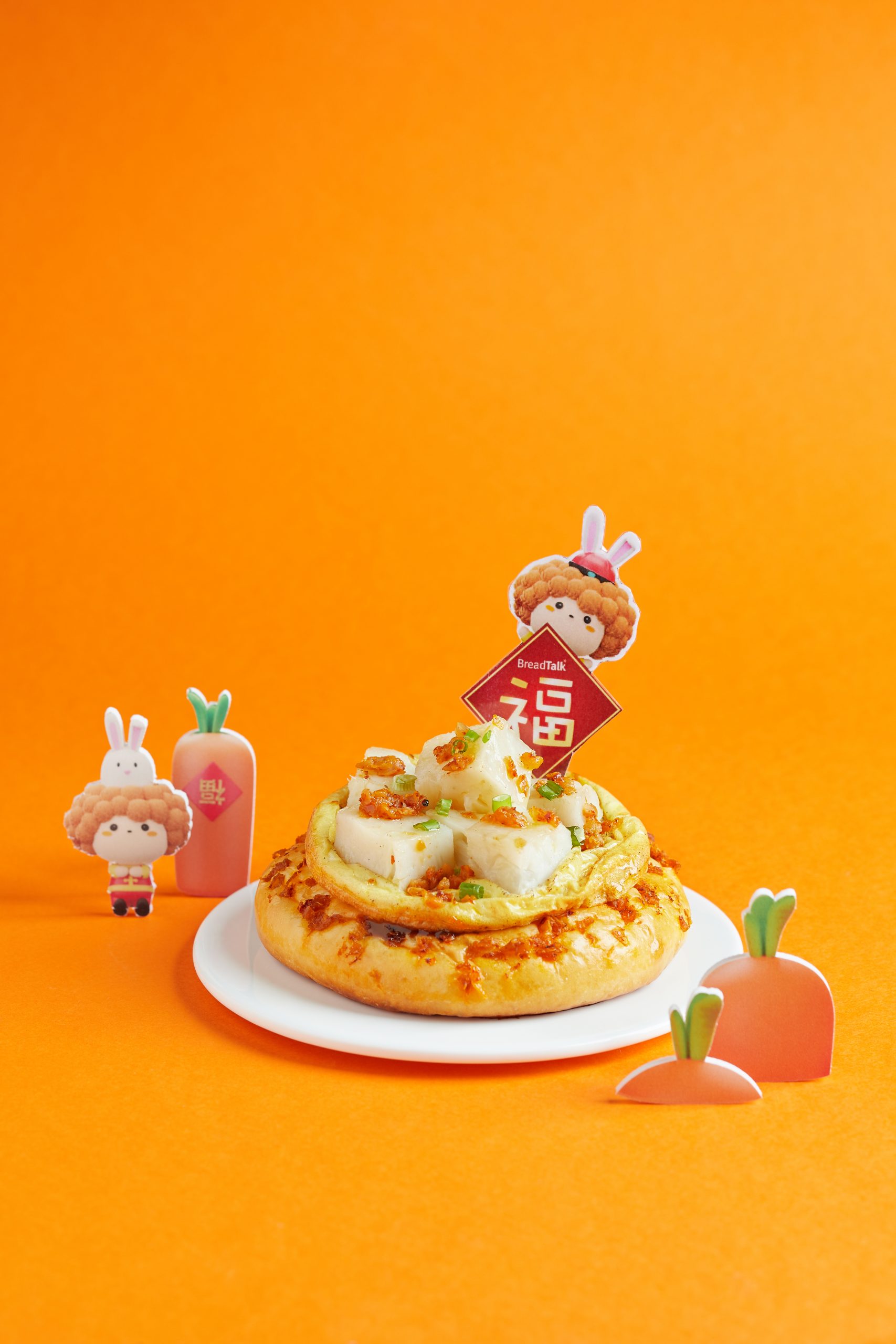 To top off the $2.30 collection is the Ong Lai Huat bun, a Hong Kong-style pineapple-shaped bolo bun stuffed with a pineapple jam-filled-mochi. With layers of flavour, every bite is a surprise with this bun.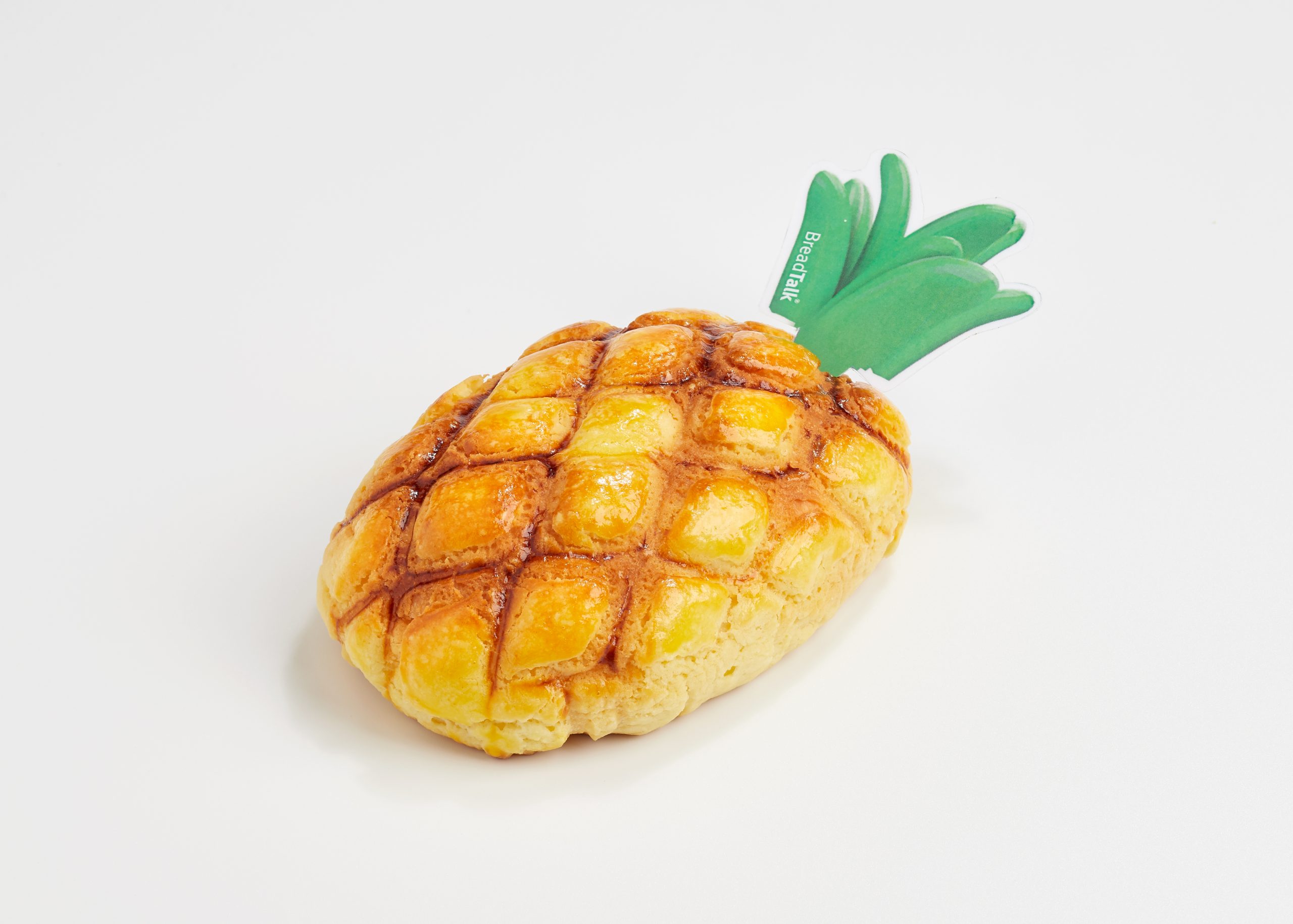 Next, we have the Golden Pumpkin Bun. It is $4.80 and is a slab of six conjoined pillow-soft buns that resemble a cloud. Bite into one of these balls to reveal an explosion of rich pumpkin paste.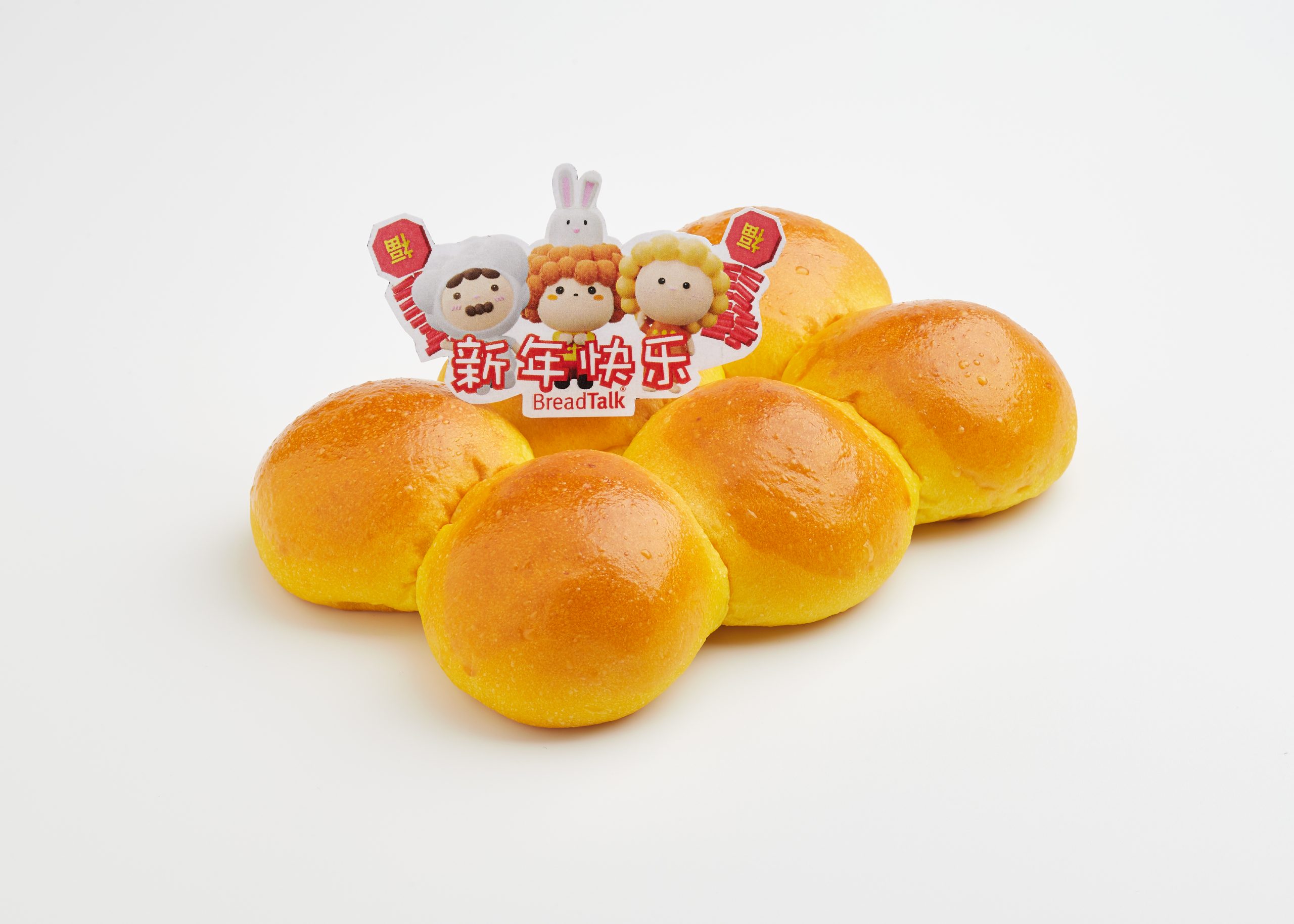 Of this collection, the pièce de résistance is the Mala Pot bun. Who needs a hotpot when you have a bun pot? While this $6.80 bun might be pricey to some, it's definitely worth it. 
It is a butter roll brimming with quintessential hotpot ingredients like Mala chicken, crab stick, enoki mushroom, shimeiji mushroom, broccoli, lotus root, pork meatball, cherry tomato, and tofu puffs. 
Even my fingers have gone numb listing all of that. 
---
Advertisements

---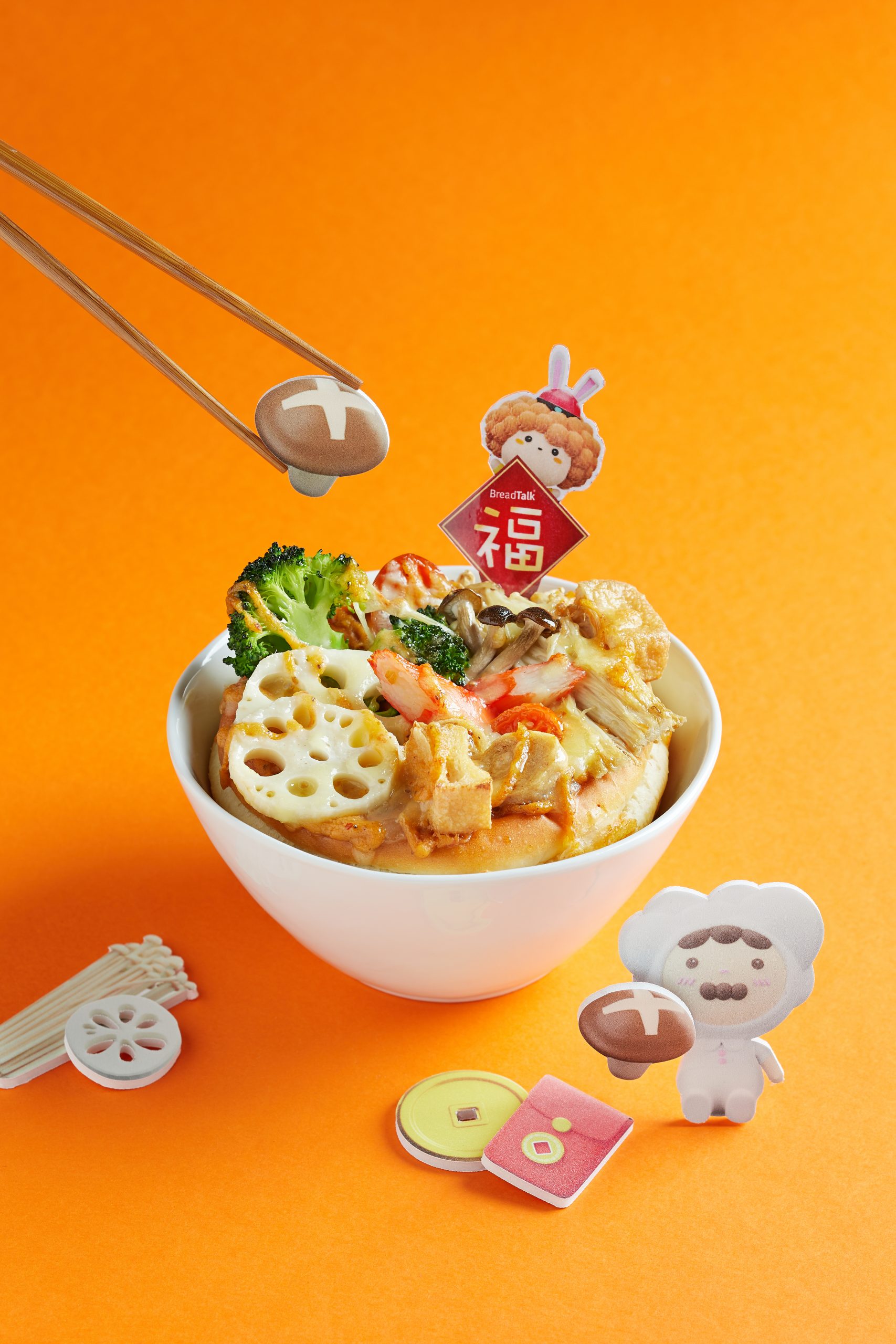 Of course, the CNY collection wouldn't be complete with some crowd favourites. 
Back by popular demand, we have the $2.30 Bak Kwa Delight: a soft oblong bun crowned with sweet and savoury strips of moreish bak kwa. Who can get enough of bak kwa, right?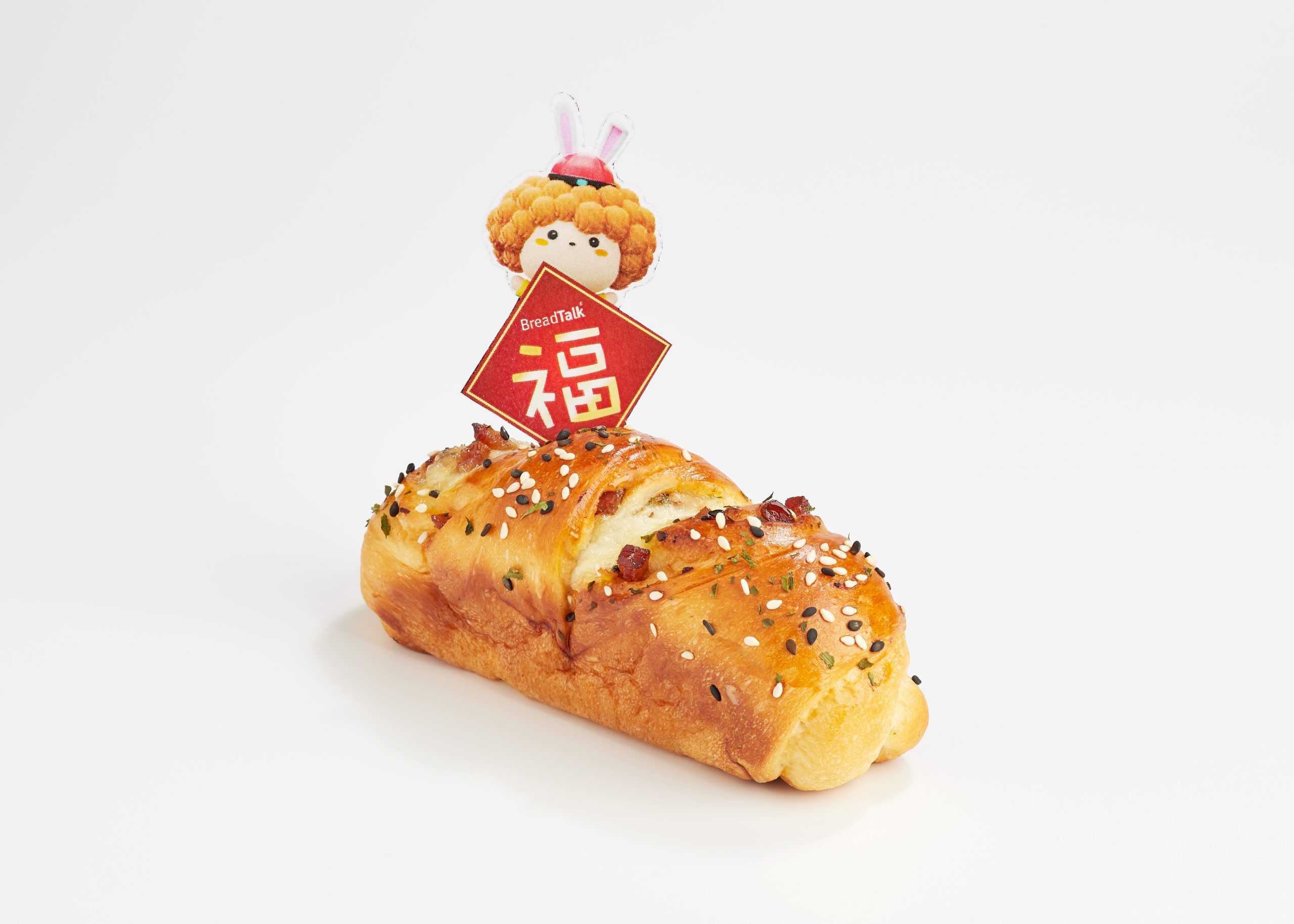 Another returning contender is the Yammy Treasures bun, also costing $2.30. It is an ingot-shaped bread filled with a smooth yam and an egg yolk paste center.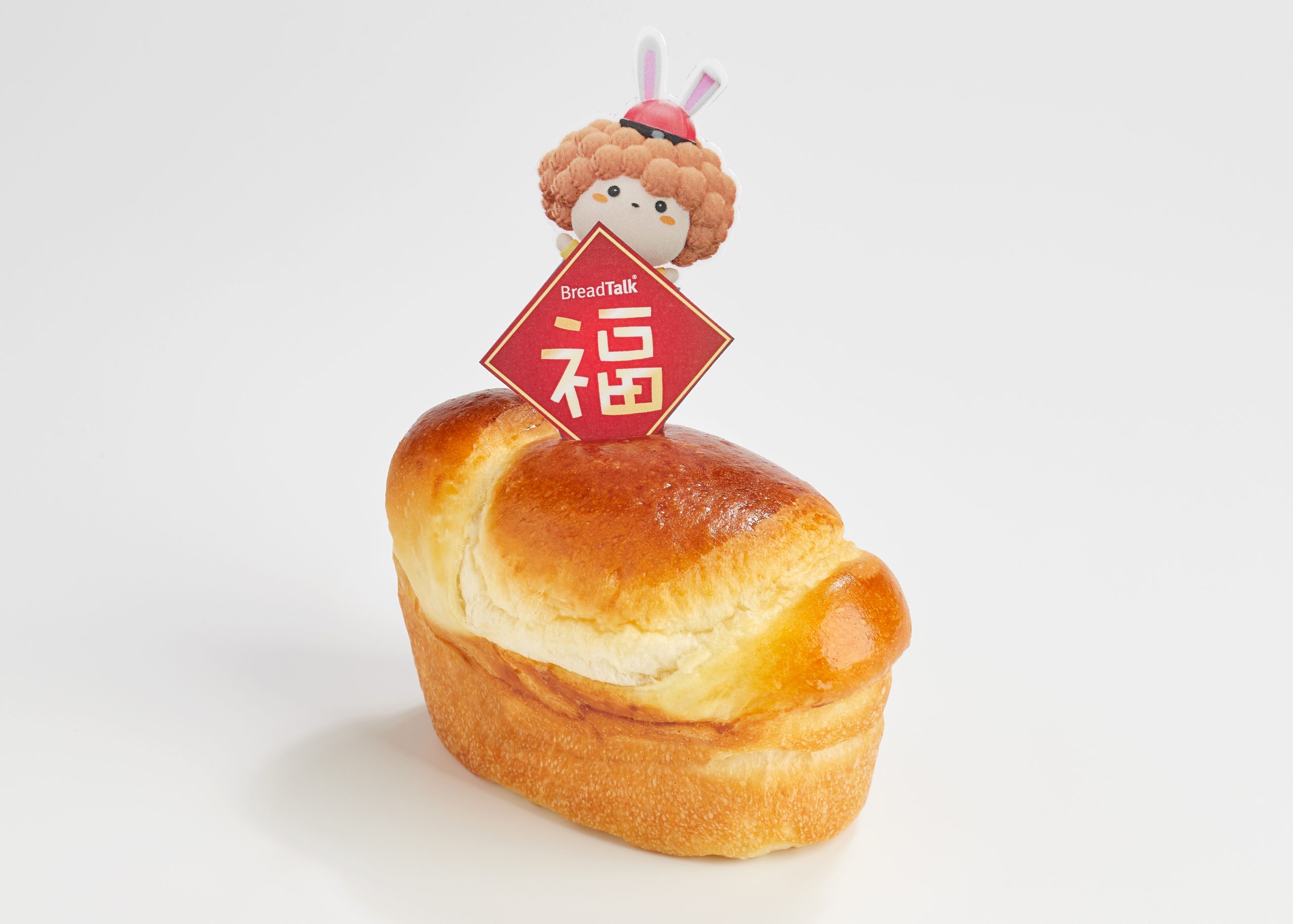 During this festive period, you can mix and match any three buns ($2.30 each) for only $6.00.
Zodiac-Inspired Cakes
As mentioned above, the new collection will also feature cakes, and here's what you can look forward to. 
As usual, Instagram eats first. Get your cameras ready for the $6.90 Prosperity Bunny cake, a fluffy chiffon cake coated in buttery cake crumbs with an irresistible strawberry mouse filling. The cake comes with two bunny ears, a small red flower, and garnish.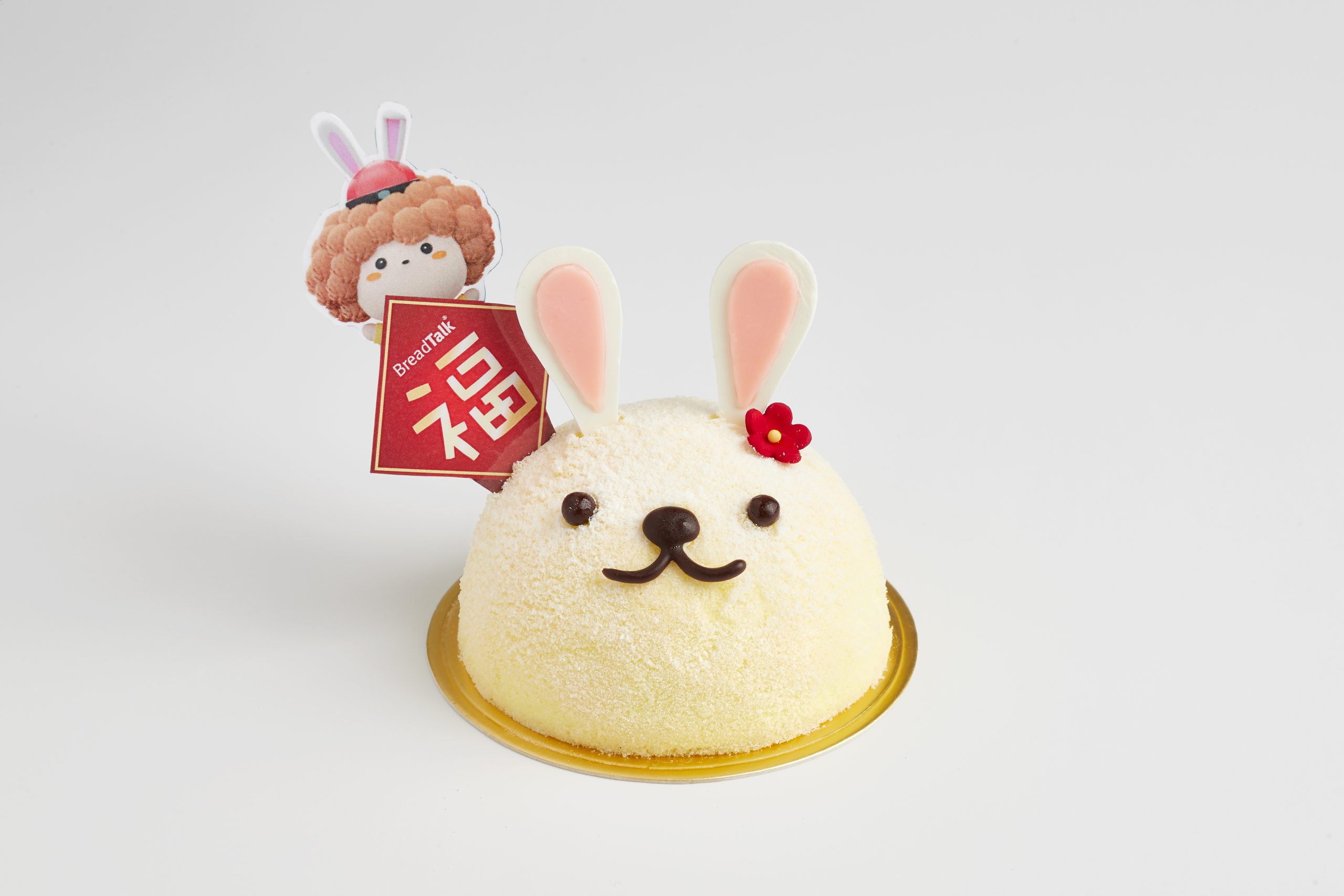 Even if you're not a fan of sweets, get them for the children. Trust me; they'll be happy. If you're getting two, you only have to pay $12.
Next on the list of the cute cakes is the $48.80 Mangococo chiffon cake. On top of the cake are a mini bunny mousse cake and a cheesy carrot cookie. Inside, it has mango and coconut mouse, mango jelly, and fresh pineapple coulis for a delightful burst of flavour in your mouth.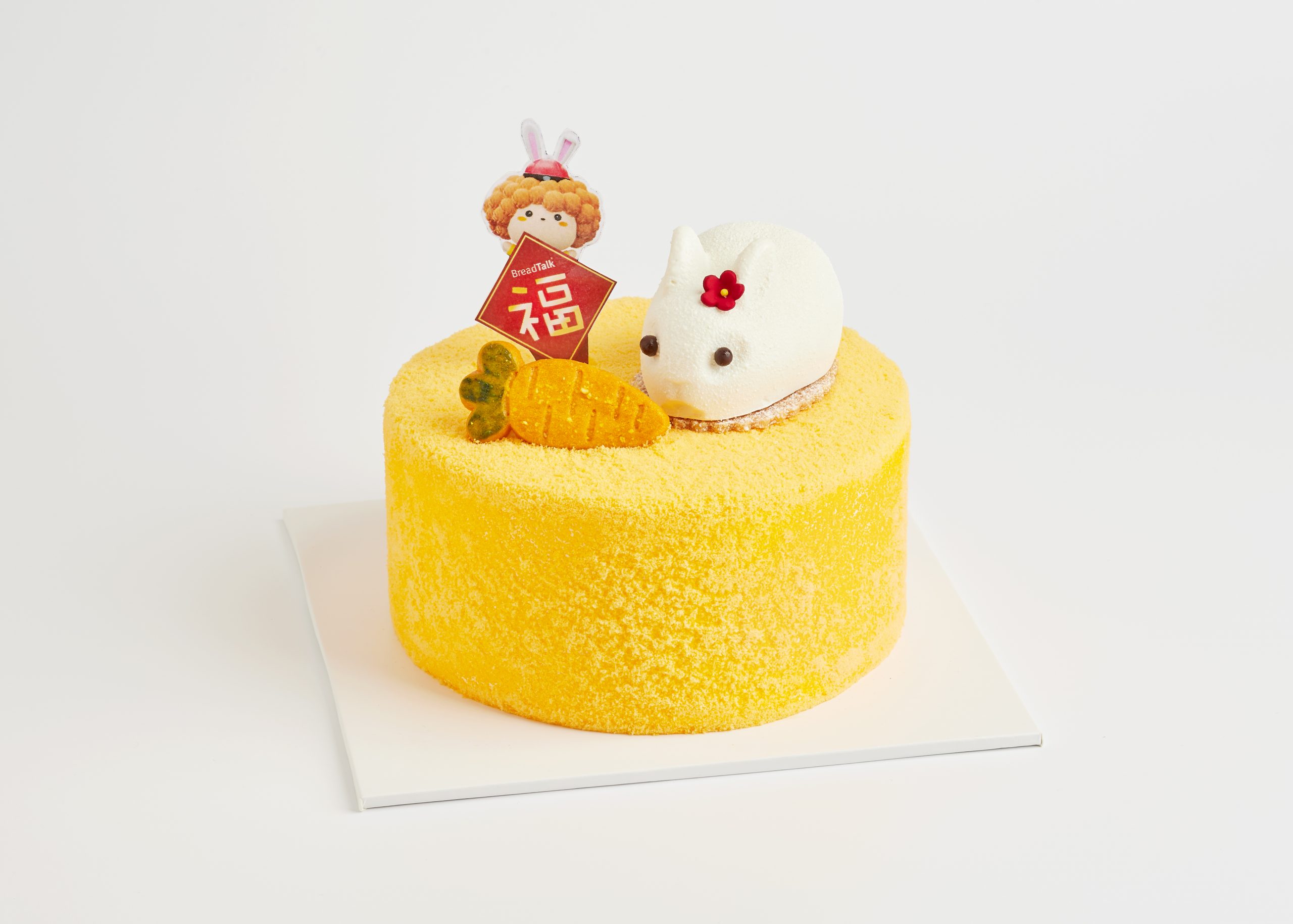 Also making an appearance on the menu is the luscious Yuzu Roll at $12.80 or $10 with any purchase. The yuzu chiffon pairs impeccably well with the honey citron and buttercream to provide a simple yet elegant treat for all.
Lastly, making a comeback is the Blissfully Prune cake. At $20 for the whole cake and $3 for a slice), the traditionally baked sponge cake is elevated with a joyful medley of prune paste, dried prunes, and black jaggery sugar. Available from 11 to 22 January, you can enjoy this afternoon tea snack at just $16 with any purchase made. 
---
Advertisements

---
Join our Telegram channel for more entertaining and informative articles at https://t.me/goodyfeedsg or download the Goody Feed app here: https://goodyfeed.com/app/
Chinese New Year Cookies
No Chinese New Year is complete without cookies. Being our largest contributor of calories, these snacks that we seem to can't get enough of are always pleasers.
Be spoilt for choice whit the butter bite-sized treats such as the new Cheesy Carrot Cookie – a cheese-flavoured carrot-shaped cookie with green tea accents, the Peanut Butter Chocolate Cookies, the Chocolate Cookies, and the Almond Crisps, as well as our perennial favourites: Mini Pineapple Pastry, Cashew Nut Cookie, and Mini Ondeh Ondeh.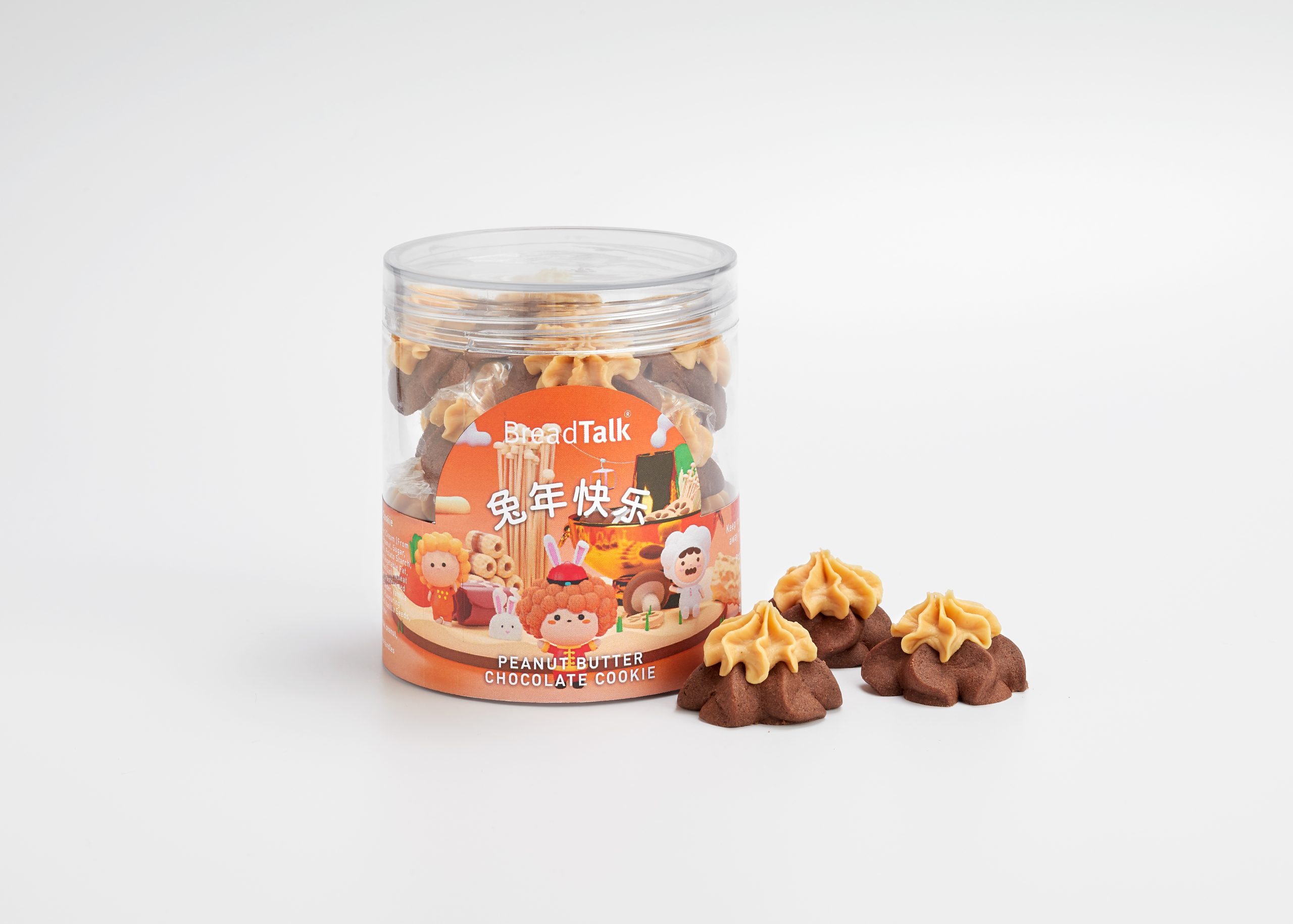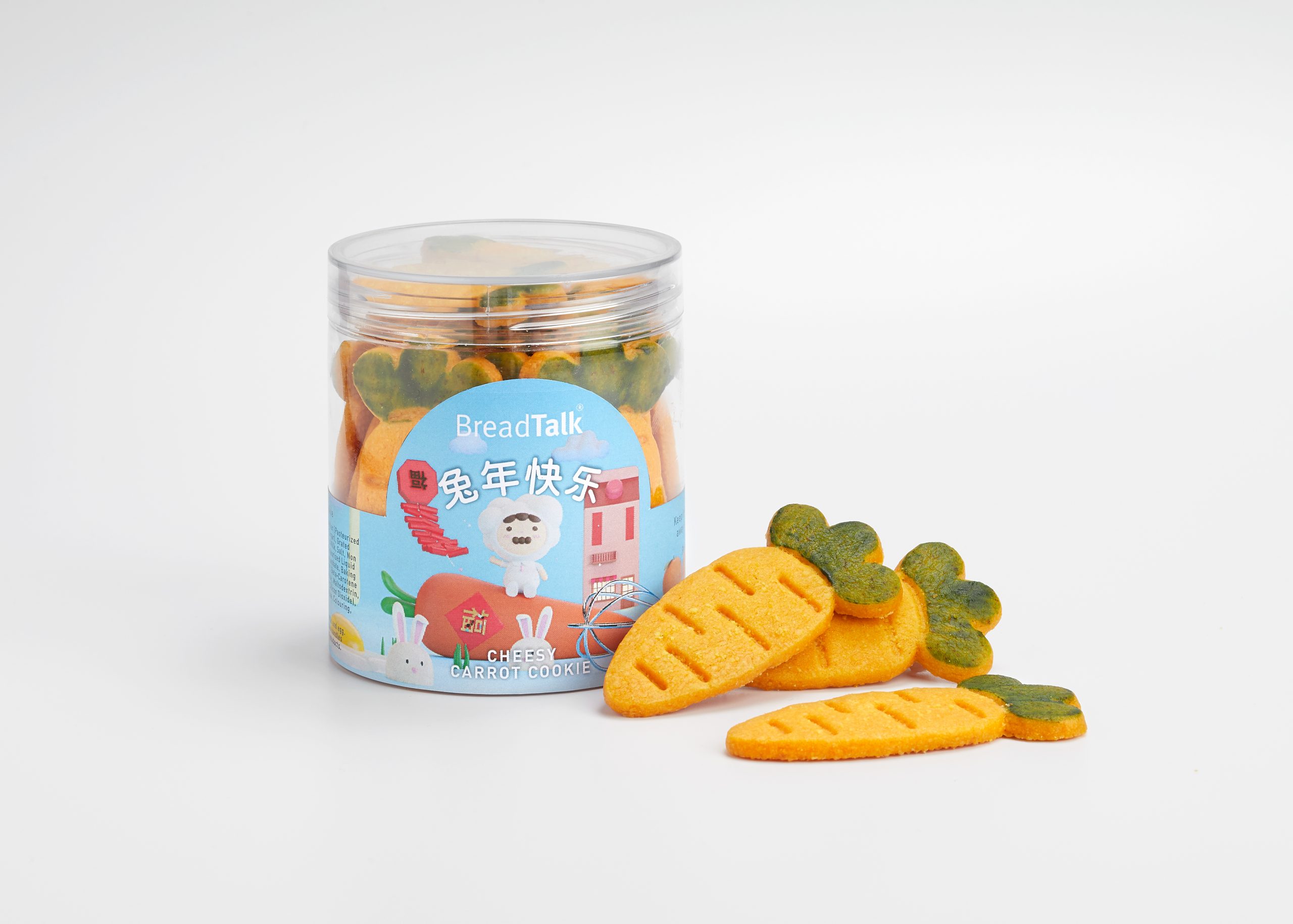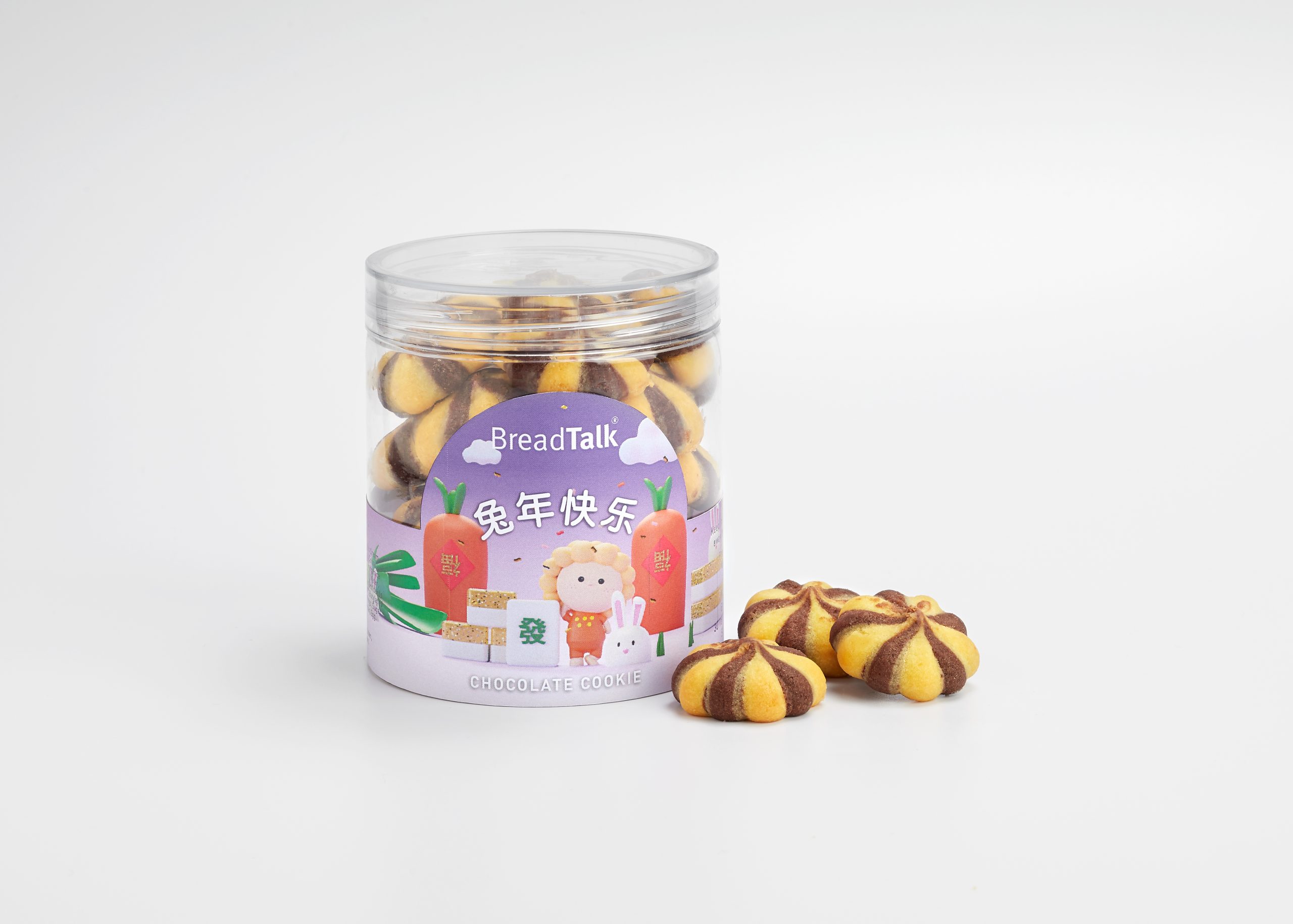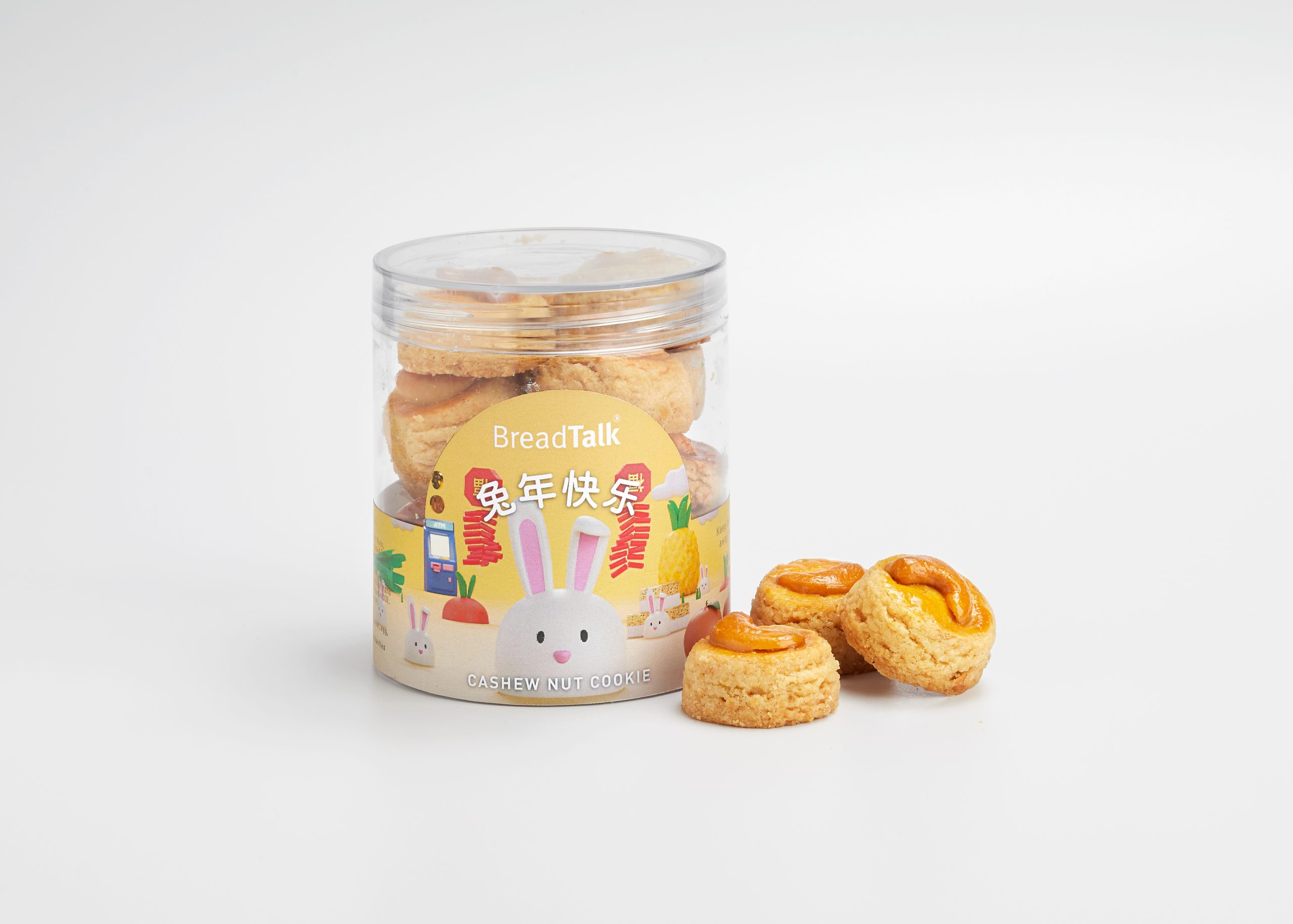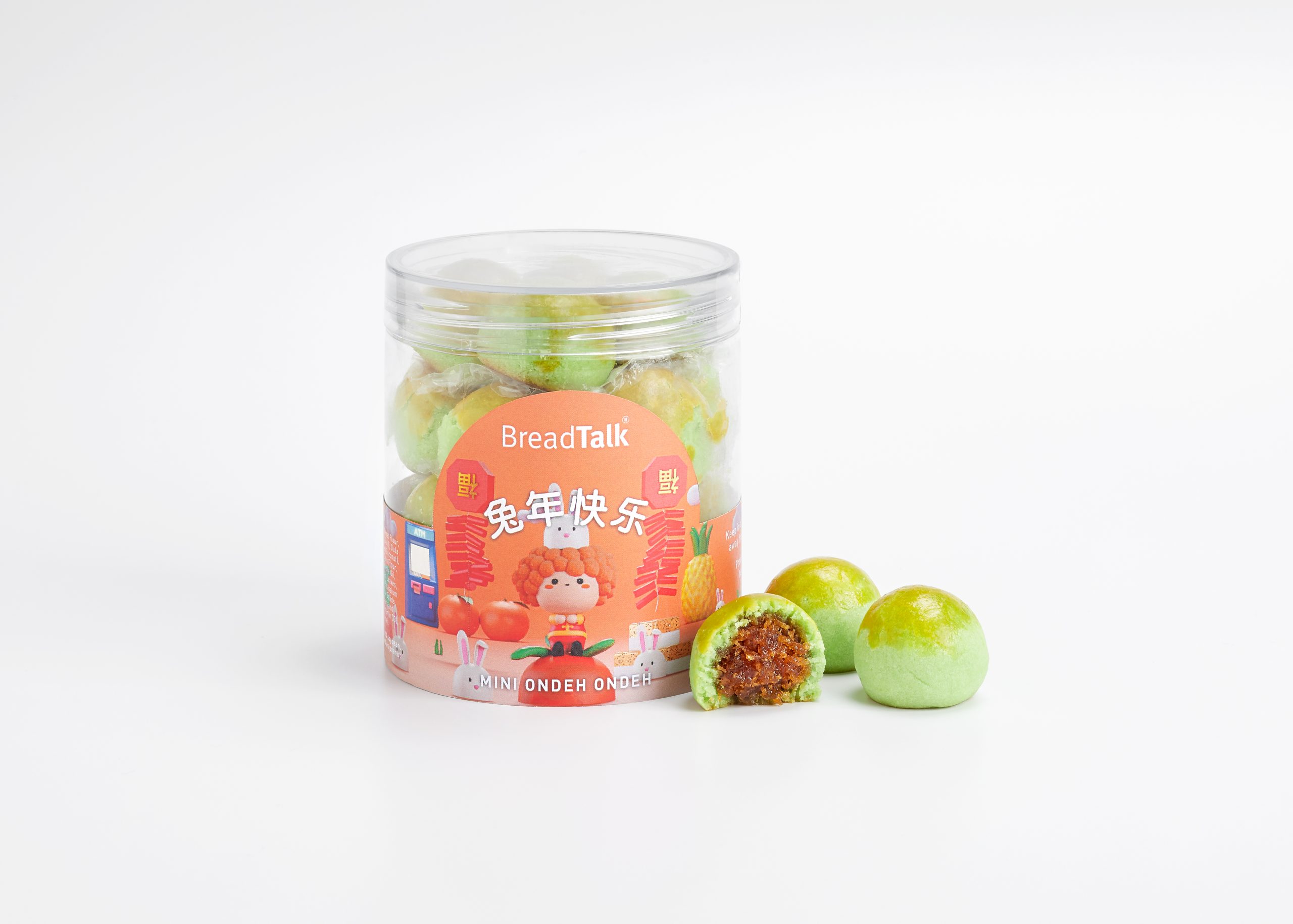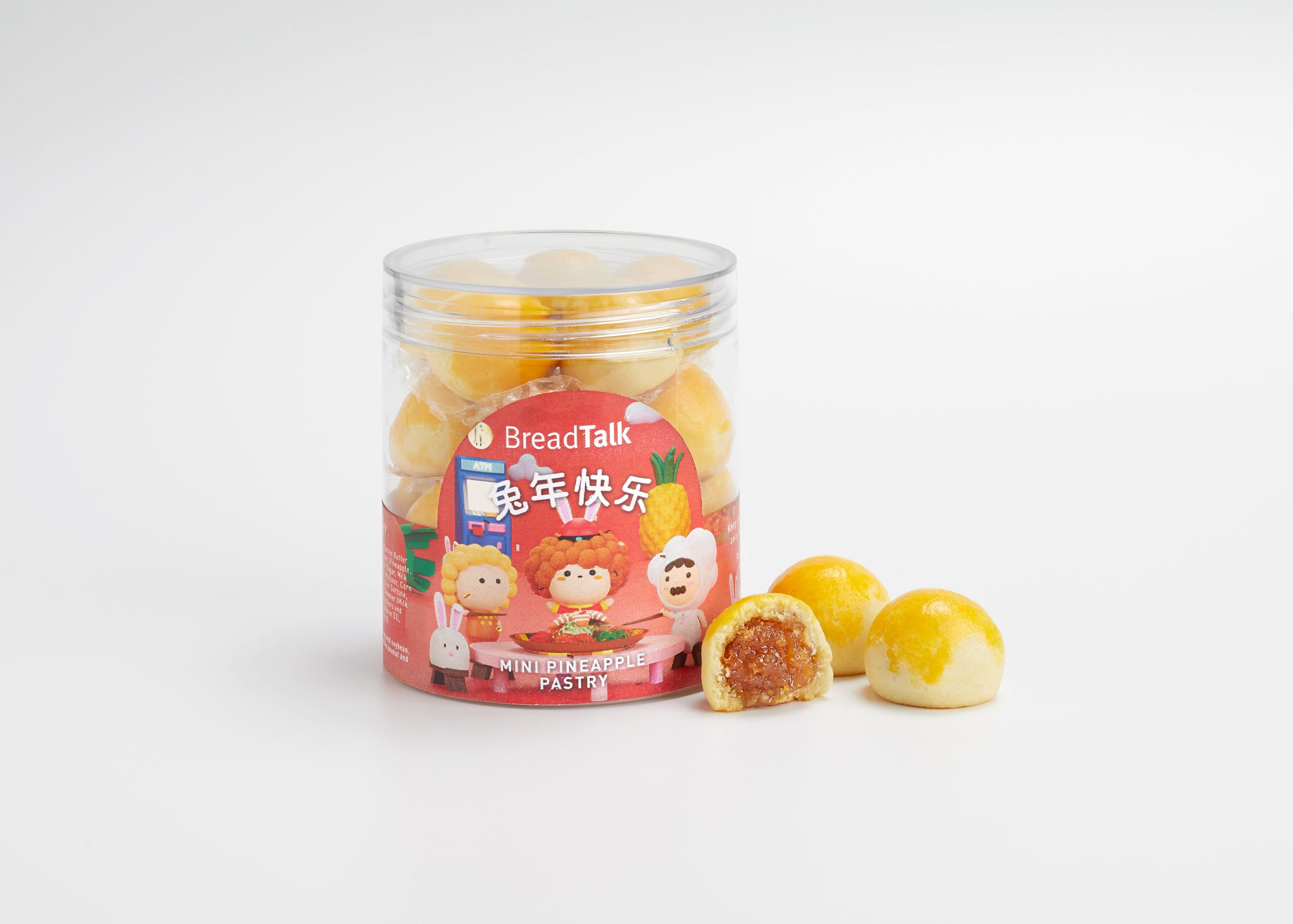 Each bottle retails at $14.80 but be sure to snag them quickly because stocks are limited!
Along with the cookies, we can buy BreadTalk's Bottled Flosss, which cost $9.80 each but $28 for three. Available in three tempting flavours (Original Pork Flosss, Spicy Pork Flosss, and Crispy Pork Flosss), you can pair them with butter and bread, porridge, or anything, really.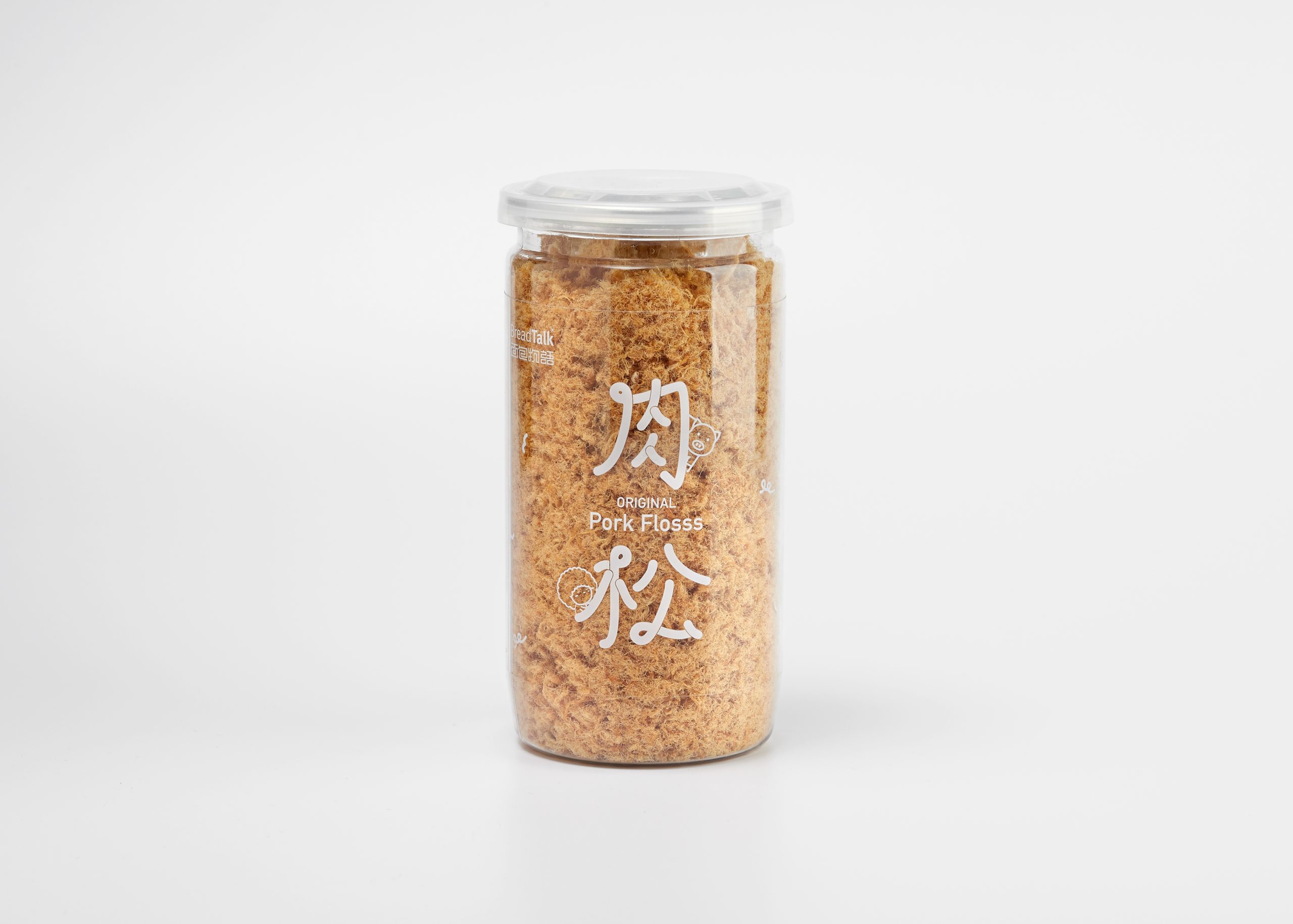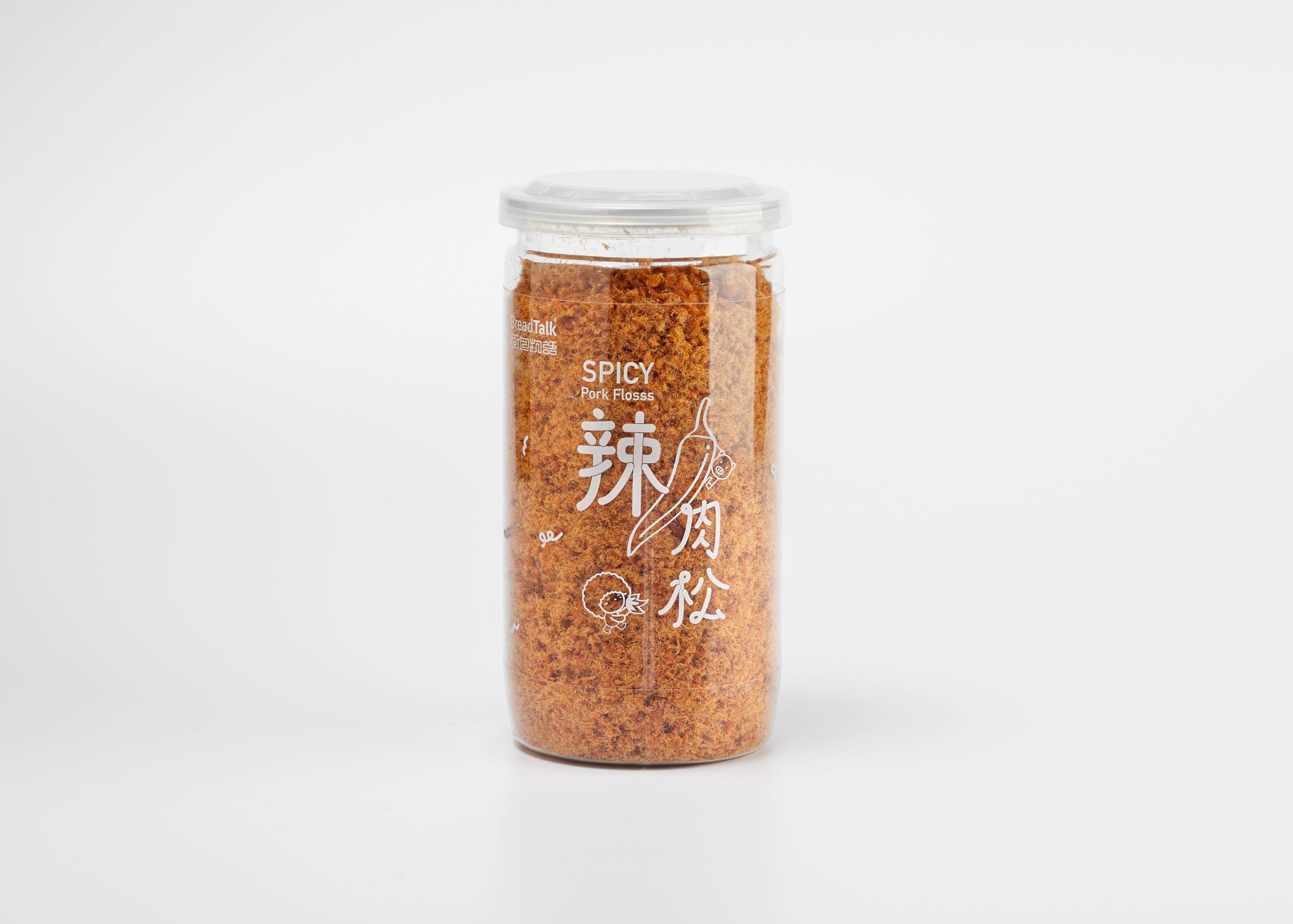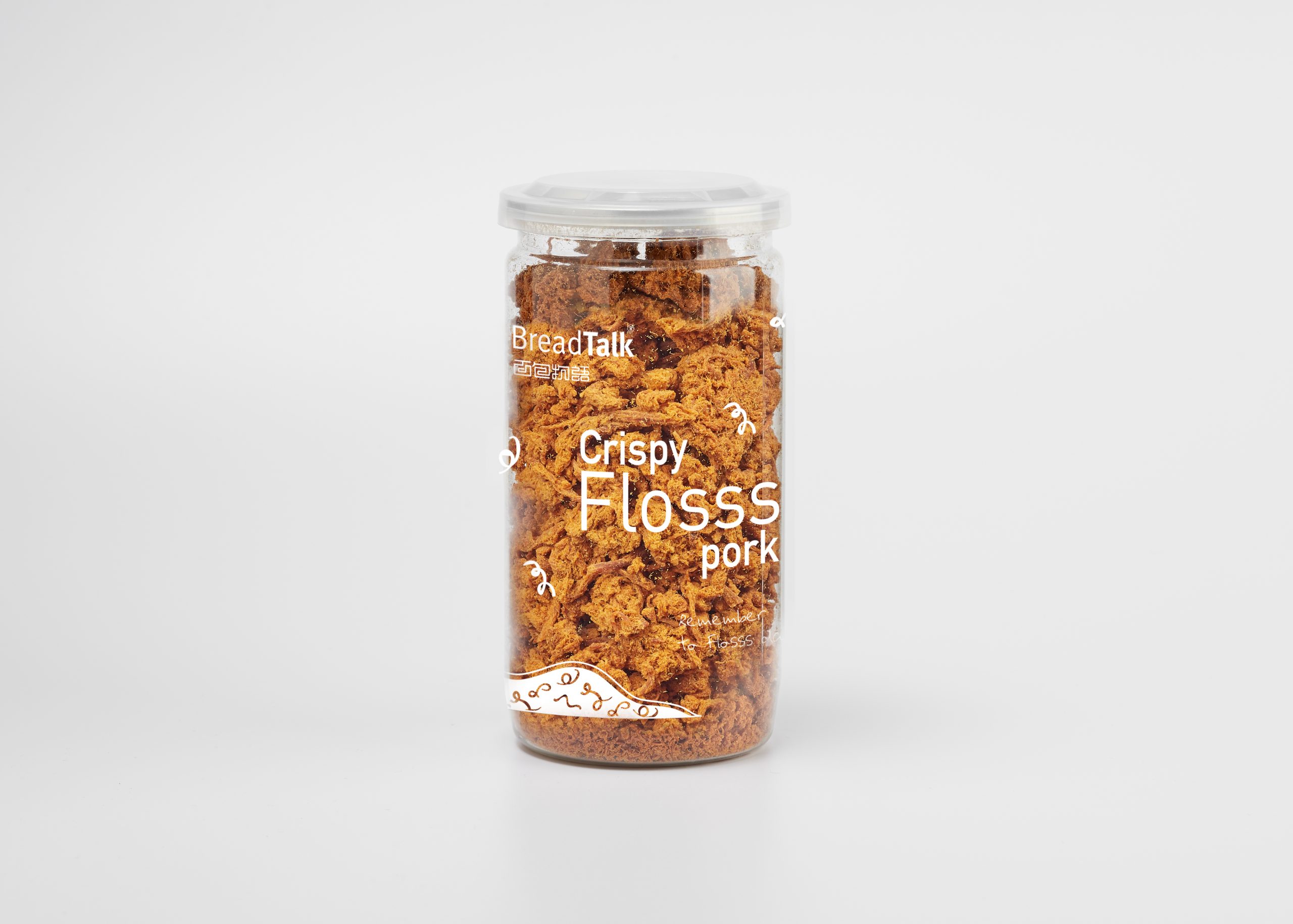 Fuss-free Gifting with BreadTalk 
This year, you need not rack your brains thinking about what to get your in-laws to impress them. BreadTalk has prepared everything, with options from $16.80 to $72.80.
Happy Treasures Bundle for $35.80 (U.P. $39.40)
Two bottles of cookies (assorted)
One Bottled Flosss
Sweet Reunion Bundle for $16.80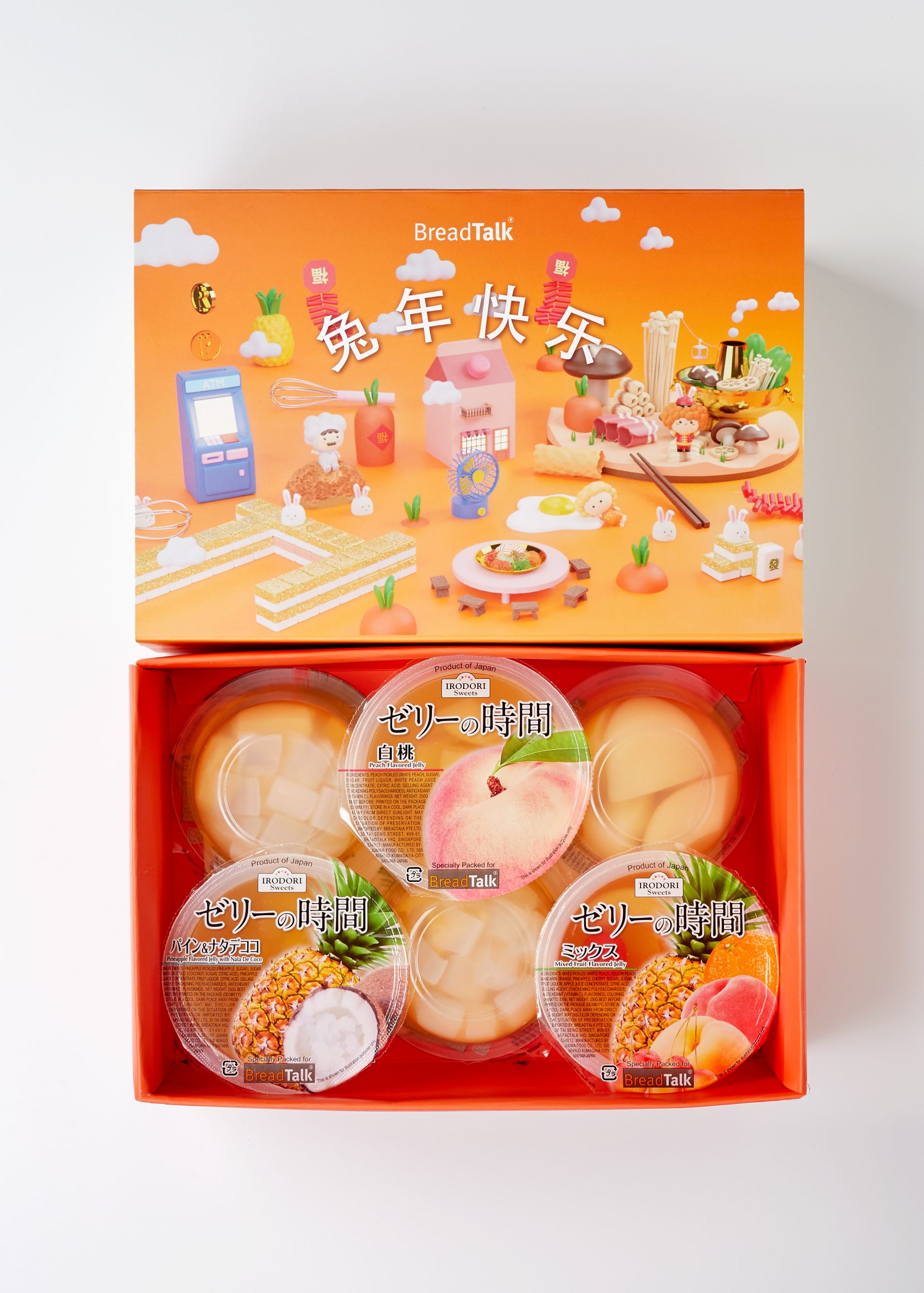 Big Blessings Bundle for $72.80 (U.P. $88.80)
Any six bottles of cookies (assorted)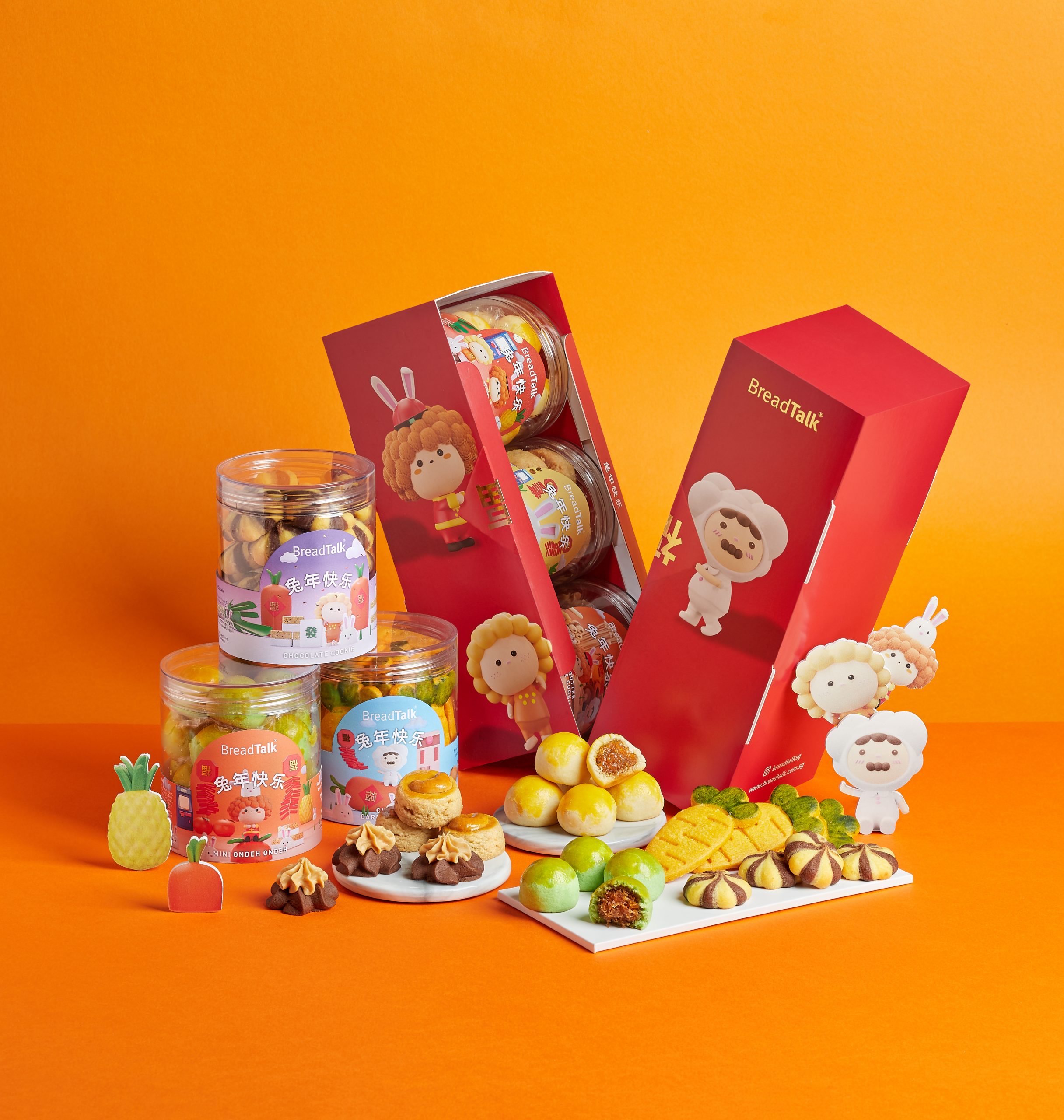 Lucky Floss Set for $28 (U.P. $29.40)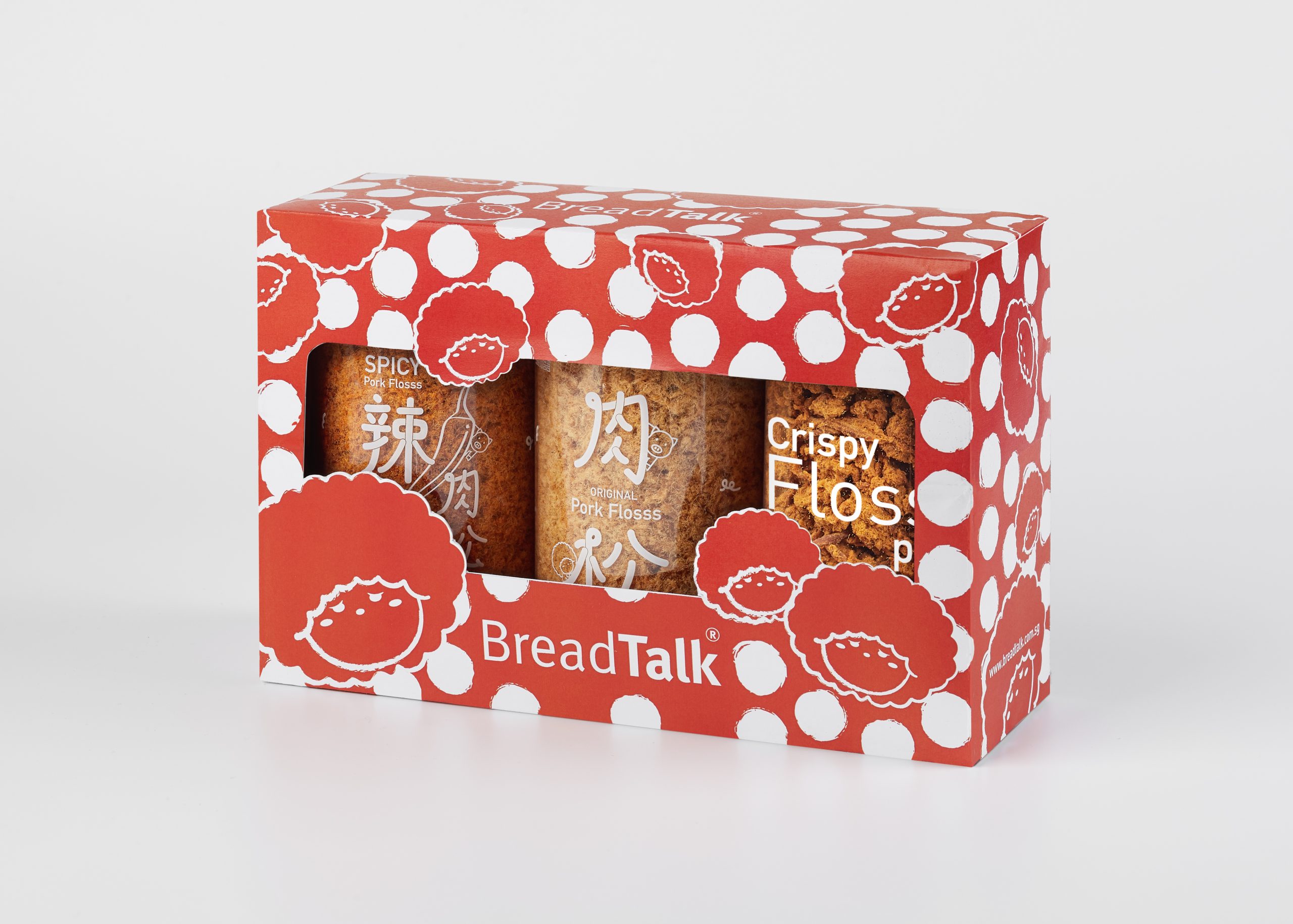 This CNY, BreadTalk has something for everyone; which one are you most excited about?
---
Advertisements

---
Read also: 
Featured Image: BreadTalk

Here's why a 4-day workweek might finally really be possible in Singapore soon:
Read Also: