---
Advertisements

---
While most of us adore our HDB cats and play with them sometimes, some people just can't keep their hands to themselves and chose to abuse those cute creatures.
This is one example.
Teen Caught Trying to Force a Cigarette into a Cat's Mouth in HDB Void Deck
A teenage boy recently attempted to stuff a cigarette into a cat's mouth below an HDB block.
The location of the block is unknown but the video was uploaded on Sgfollowsall's Instagram page.
View this post on Instagram
In the video, the boy tried to stuff a cigarette stick into the cat's mouth.
Even though the cat refused, the boy continued to do so till he eventually gave up.
The boy's identity is unknown but some commenters in the video appeared to have known him.
Reactions from Netizens
In case the boy thought it was funny, too bad.
Netizens reacted in disgust to his actions. One felt that he should be arrested as this is a serious matter.

A user said, "If I see this fellow again, I will sure to scream at him." She even linked him to "the same guy who kicked the hens on another video."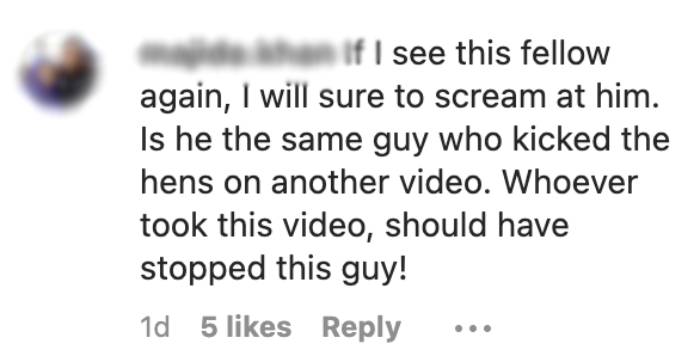 This means that it might not be the first time the boy has abused an animal.
Some netizens even seemed to know the boy.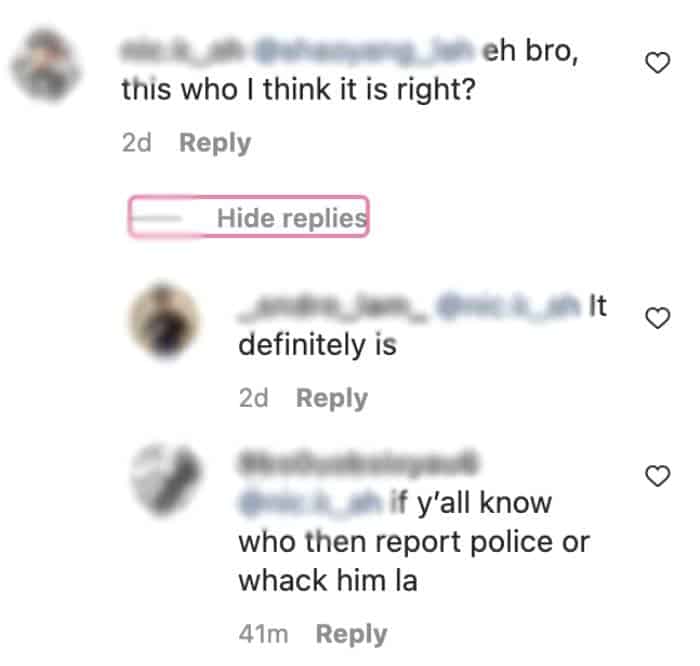 Well, this means we might be seeing an apology video soon, no?
Similar Animal Abuse Incidents in The Past
Unfortunately, this is not the first time such events occurred.
Singapore receives an average of 80 to 90 reports of alleged animal cruelty every month.
In April 2022, another community cat was found harmed after a cat feeder in Jurong realised that the poor animal has been declawed and had broken teeth.
Last year, another four beloved community cats in Ang Mo Kio were found to be severely injured—hacked—by what seemed to be a knife.
Penalties for Animal Abuse 
Any person found guilty of animal cruelty faces a fine of up to $15,000, and/or imprisonment for up to 18 months.
For people with nothing better to do and who commit these offences multiple times, they will face a fine of up to $30,000 and/or imprisonment of up to three years.
Read Also:
Featured Image: @adminsgfollowsalll / Instagram
---
Advertisements

---