---
Advertisements

---
Last September, this image was posted with the caption, "Can't wait to go home to mummy and daddy", and the Internet exploded.
View this post on Instagram
By then, even the doggo, Mantou, would know that they're together.
So lest you're not aware, yes, Ryan is now a relationship with 22-year-old Cherylene Chan, who's an influencer for Titan Digital Media, a company owned by JianHao Tan.
The Singapore Management University (SMU) undergraduate, who started out with Titian Digital Media since 2016, has been vocal about the whole NOC saga in her Instagram Story: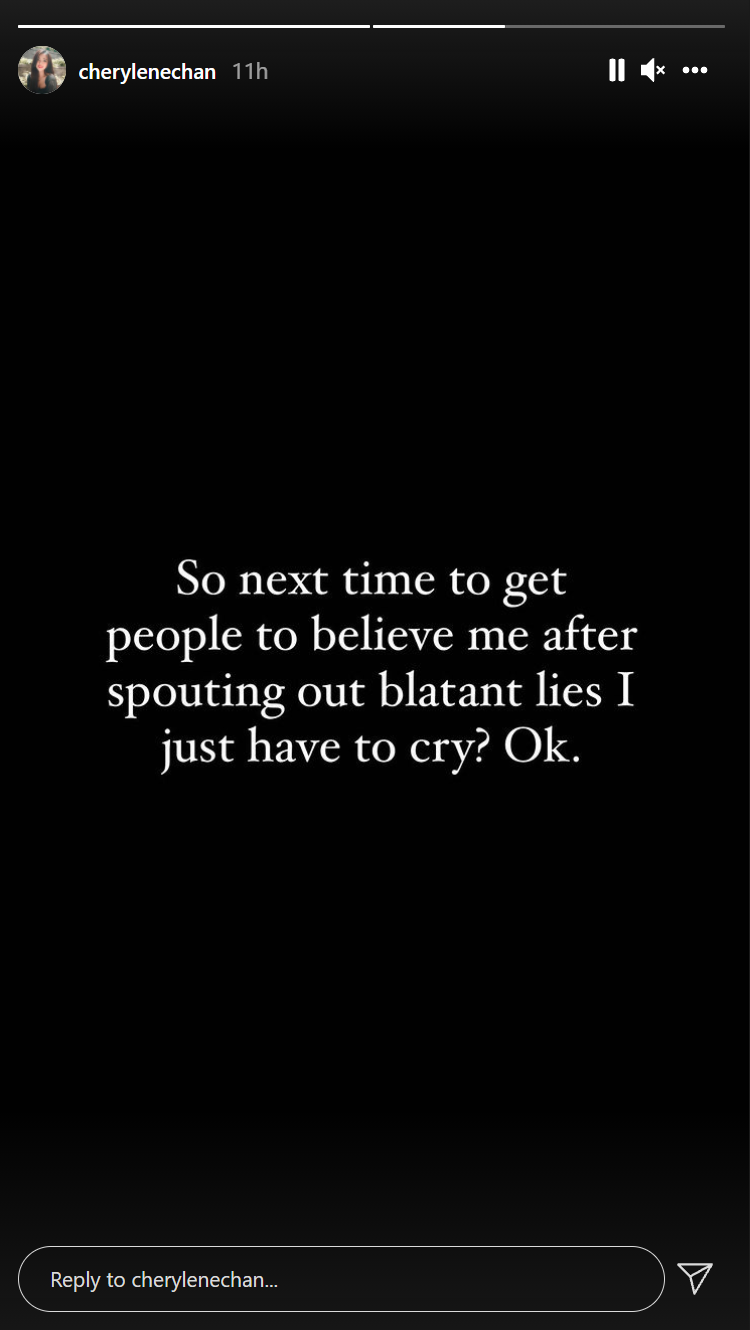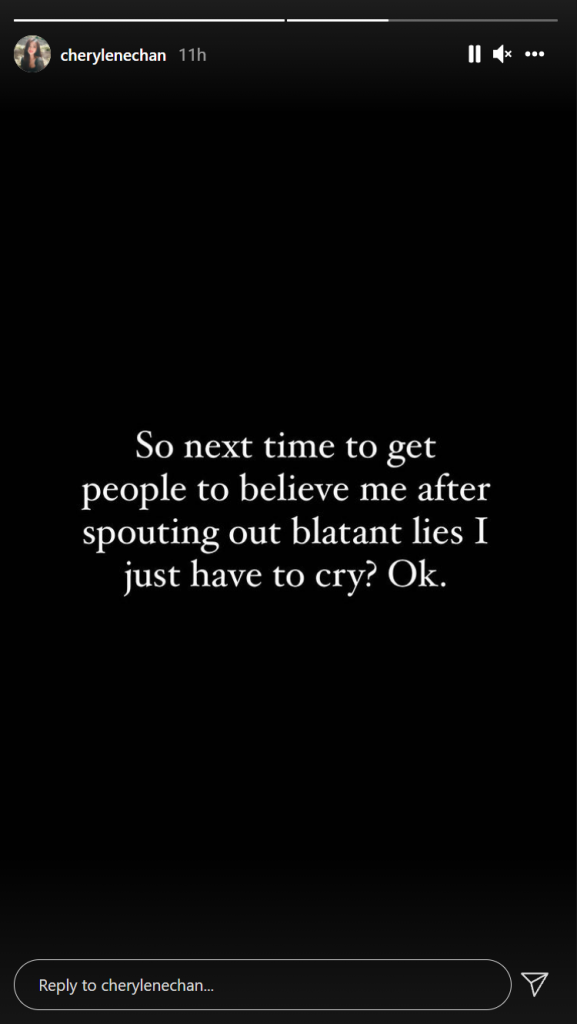 But after allegations of Ryan's infidelity (which wasn't addressed in Ryan's response), one would wonder: would Cherylene have a different impression of her boyfriend now?
Well, no.
Ryan Tan's Current Girlfriend, Cherylene Chan, Released Statement; Said Sylvia Was Lying
Shortly after Ryan released his statement, Cherylene followed suit.
She posted an image of them close together: the very first time that the relationship is officially confirmed.
View this post on Instagram

And also, in the post, there's a statement in a font that only ants can read.
For brevity's sake, here are the key points:
---
Advertisements

---
Ryan has been a "loving, caring and loyal boyfriend"
Ryan has not used his mental health to manipulate her
Ryan has not shown any forms of cheating
She is confident that Ryan has no relationship with any NOC talents
She appears to imply that Ryan is having suicidal thoughts now as she said, "I have not encountered him having suicidal thoughts until this situation happened."
She thinks this Ryan-vs-Sylvia issue is overshadowing the more pressing issue: the issue of workplace harassment, bullying and misuse of funds
She hopes everyone will refrain from spreading false information or allegations
Simply put, she stands by him.
Here's the full statement in a font for humans to read:
I would like to acknowledge that I may have been quite rash regarding my previous Instagram Story and I should have been more careful with my choice of words. I admit that I got emotional after watching the video and while my intentions were not to invalidate Sylvia's feelings (because everyone is entitled to their own feelings), I stand by what I said about the video being filled with lots of lies.
I have stayed silent in the past few days as I have been focusing on providing emotional support to Ryan. By now, you guys would have all known that we are dating (which was something I do not feel is her story to tell). Yes, he is an emotional person and sometimes, he texts things he doesn't mean but he will always apologise and clear it up face-to-face.
I would also like to take this chance to make clear that Ryan has been nothing short of a loving, caring, and loyal boyfriend to me and we're in a very happy and healthy relationship. He has not once used his mental health to manipulate me and I have not encountered him having suicidal thoughts until this situation happened. He has also never displayed any forms of cheating with me – I am very close friends with the talents he hangs out with and I have complete trust that there is nothing going on between them.
With regards to why I was so vocal the past few weeks, it is because I have seen and heard all the trauma this has caused to the people I care about. As a friend, I simply cannot watch that happen and still stay silent, especially when some of them were already being silenced. Yes, I am not in NOC and I may not know the full story in its entirety, but based on what I have seen and heard (with hard evidence), I think that there are a lot more wrongdoings and evidences that are not public yet and needs to be addressed and accounted for properly, which I feel that it still has not been done. It is sad that the personal issues between an ex-husband and an ex-wife has overshadowed the more pressing allegations regarding the workplace harrassment, bullying, and misappropriation of funds. I can't help but feel sorry for the employees and talents who took the courage to speak up, only to be told that her actions were "justified" because Ryan was a "bad husband", and who are even getting attacked for speaking up. It also further scares the people who are already afraid to voice out, seeing as this is what they will receive.
Ryan has never claimed to be a role model, and he is not perfect — no one is. We all make mistakes but I have watched him constantly try to be a better person and partner everyday.
With that said, I hope that everyone will refrain from spreading false information/allegations at this point and give everyone involved the space to deal with the relevant parties privately.
Thank you.
Read Also:
Featured Image: Instagram (@cherylenechan & @mantouhoney)
---
Advertisements

---

Here's why a 4-day workweek might finally really be possible in Singapore soon:
Read Also: