Previously, when it was found out that Daiso is going to charge GST from 1 May 2022, Singapore went crazy.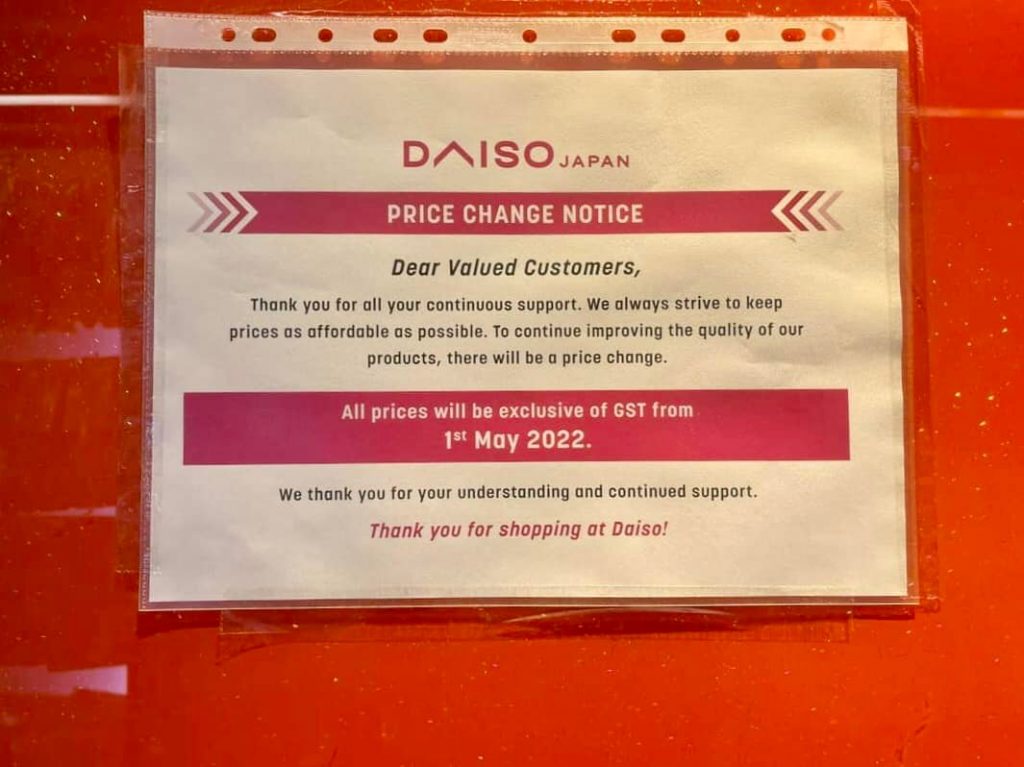 To understand what the hoo-ha was all about, you can watch our office's (almost) loveable blue cat explain everything below:
On 26 Apr 2022, the mega-Japanese discount chain officially announces its price increase, with the lowest price tag increase to S$2.14 from S$2.
Instead of having a single fixed price, items will be priced according to coloured tags or quality/quantity of the product, like coloured plates at a sushi restaurant. There are 15 tiers in total.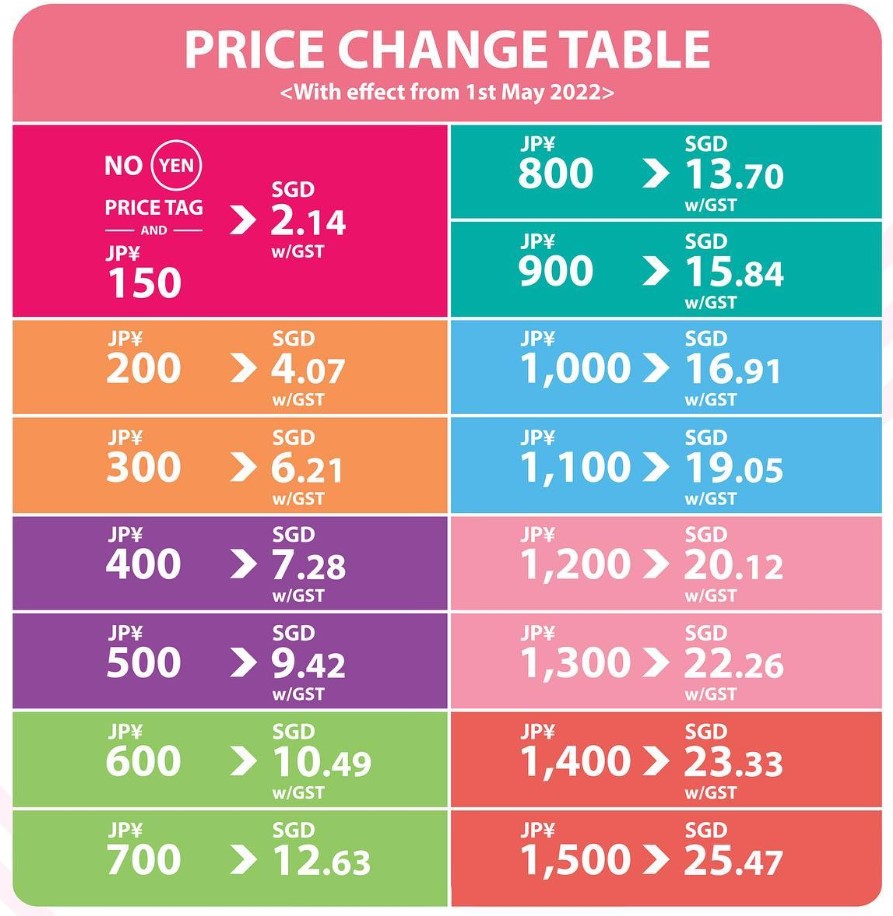 The price changes are rather straightforward; whatever the product is priced at in Japan will be converted to Singaporean dollar accordingly.
If there are no Yen price tags, automatically assume that it costs JP¥150 or S$2.14, which is the lowest price range.
Oh, Daiso is also charging Goods & Service Tax too.
However, some products can be as expensive as JP¥1,500 which is S$25.47.
Then, however, Daiso merely thanked its supporters in Singapore but did not explain why it was increasing prices for its products.
Well, that mystery was resolved on 29 Apr 2022, and it's something we've all expected.
Daiso S'pore Finally Explains Why They Increase Their Prices
On 29 Apr 2022, Daiso revealed that the costs of both logistics and raw materials has been rising steadily.
They had to increase their prices to maintain operational costs.
"All this time, Daiso Singapore has been providing our pricing with GST included. However, in recent years, we see a steady rise in raw material costs and logistics. Due to the above reason, we will be increasing our selling price to maintain our operational cost."
As for the mysterious 4-cent, there's also an answer.
For customers who pay in cash, it'll be rounded to the nearest 5-cent.
---
Advertisements
---
In other words, if you're only buying one item, you'll be paying S$2.15 instead of S$2.14.
On the other hand, it's not all bad news. The spokesperson for Daiso said that the retail chain is looking at bringing more items to people in Singapore.
"Please be assured that we have enacted the smallest increase possible while continuing to ensure the quality of our products,"
Meanwhile, Singaporeans being Singaporeans, massive queues formed at five Daiso outlets visited by CNA on Friday.
Staff interviewed said the crowd got larger on Thursday and Friday, and that queues had formed even before the shops opened at 10 am.
In other words, if you're planning to visit Daiso today, be prepared for a huge crowd.
Read Also:
Feature Featured Image: Facebook (Singapore Atrium Sale) and Daiso
---
Advertisements
---
---
After two years, Japan is finally reopening for Singapore tourists, but it's not the usual reopening you'd have expected. Here's what you need to know: