---
Advertisements

---
If you're an adventurous eater, the chances are that you've tried fried mealworms, fried scorpions or fried tarantula at some point in your life.
However, we're sure that even those amongst us who enjoy eating creepy crawlies will draw the line at wriggling parasites found on sashimi or raw fish.
A couple's guts were put to the test when they tucked into a kaisen don (Japanese raw fish rice bowl) purchased from Don Don Donki and spotted what appeared to be a parasitic worm on a sashimi slice.
We're here to give you the gory details.
Woman Finds Worms in Kaisen Don
In a Facebook post shared by user Jayice Tan, Ms Tan recounts how her husband and herself purchased a kaisen don from the Don Don Donki the 100AM branch in Tanjong Pagar.
After "happily enjoying the food", they discovered to their horror that there was something "moving and wriggling" on the raw fish from the bowl.
This was after they had "both eaten and [were] almost finishing" their food.
In the images attached to the post, a translucent curled worm can be seen sitting atop what looks like a slice of tuna.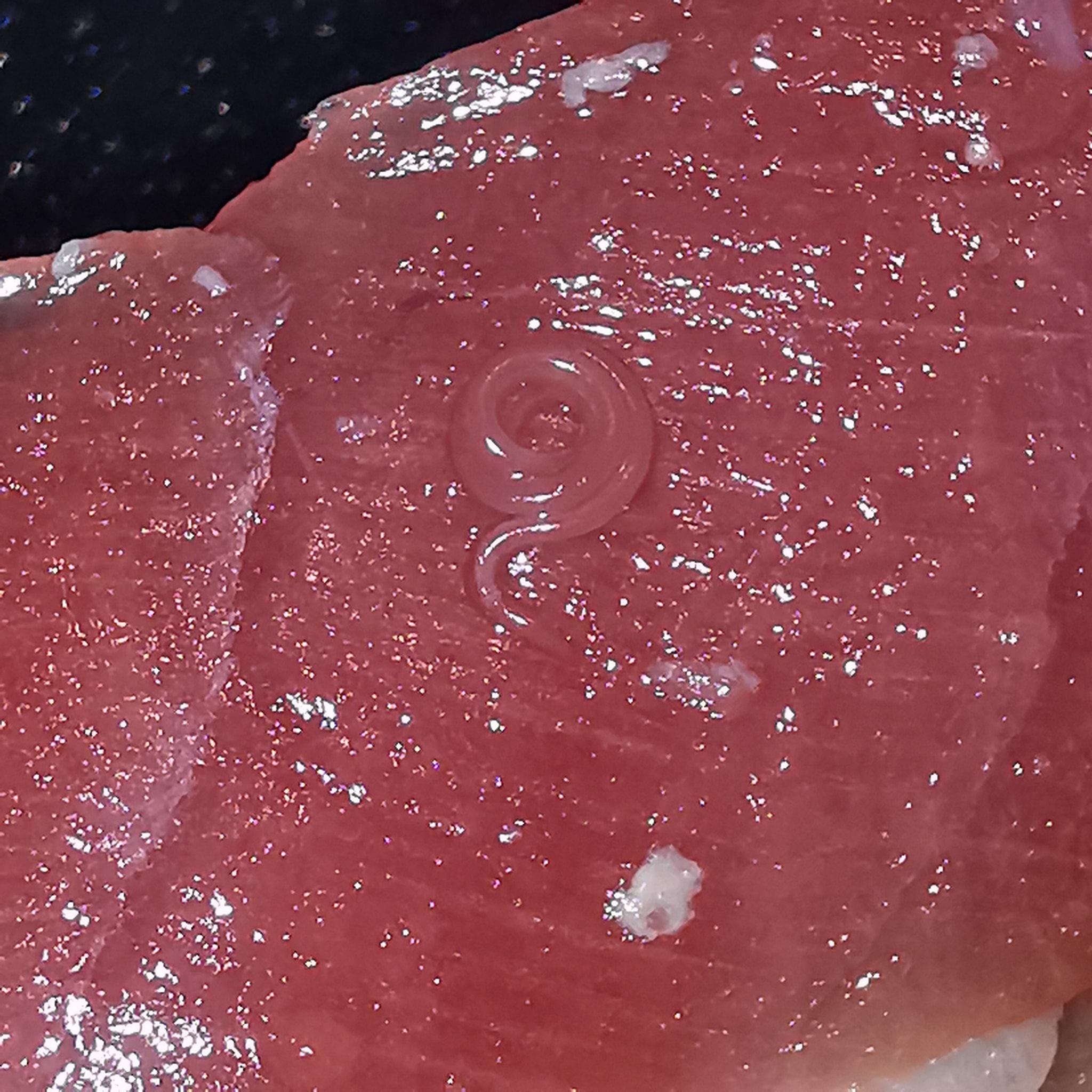 The post ends with an apt warning to "open your eyes big big" before you consume food.
If we didn't share the same sentiments before, we definitely do now.
---
Advertisements

---
Join our Telegram channel for more entertaining and informative articles at https://t.me/goodyfeedsg or download the Goody Feed app here: https://goodyfeed.com/app/ 
Worms Are Not Uncommon in Sashimi
Although finding worms and other parasites in food served in Singapore may be wildly inconceivable to most of us given Singapore's reputation for clean food and drinkable tap water, it turns out that such instances are unavoidable.
In response to this couple's plight, both Don Don Donki and the Singapore Food Agency (SFA) have weighed in on the issue.
A Don Don Donki spokesperson has mentioned in response to this incident that it is not uncommon to find parasites in wild-caught fresh fish and seafood. This is despite their proper cold-chain management and visual checks conducted during the period of time between obtaining the food and delivering it to the consumers.
Parasites which are deeply embedded in the flesh of the fish may be missed out during the quality control checks.
Such sentiments are echoed in an article posted on the SFA website, regarding Ready-to-Eat (RTE) raw fish.
The article explains that RTE raw fish is "considered a high-risk food" given that it is not cooked.
The risks of eating RTE fish include "microbiological contamination" and "contracting parasitic diseases".
You're not out of the danger zone if you swear off sashimi from now on.
Other shellfish such as cockles are also prone to having parasites.
Just last year, a netizen found a pea crab parasite (which looked like a tiny crab) in their laksa.
---
Advertisements

---
The SFA has also confirmed that bivalves pose hazards as they could contain bacteria, viruses and parasites.
Perhaps the only safe way to proceed the next time you eat raw fish or shellfish is to bring along your eagle-eyed fried (or a pair of spectacles), and open your eyes big big before you ingest some unwanted "ingredients".
Read Also:
Featured Image: Facebook (Jayice Tan)

How much cash are you getting in December 2023 from the Government? Here are the facts simplified for you:
Read Also: