---
Advertisements

---
With Singapore's erratic weather, a sunny day can always turn into a rainy day in a blink of an eye.
However the fear in a 70-year-old woman lies in the "pouring rain" caused by her neighbours.
A Few Months' Acid Rain Trauma
According to Shin Min Daily News, Mdm Yan Bao Zhu, 70, lives with her husband and her 90-year-old mother in a flat in Tampines. 
Not long after they shifted in, they received a "welcome gift" from their neighbours. 
She realised that the unit above poured dirty water down from time to time, staining her clothes in the process and so she had to rewash them.
Mdm Yan's job as a secretary requires her to be away from home for long hours. She started to use the living room to dry her clothes due to her lack of time to check on her clothes.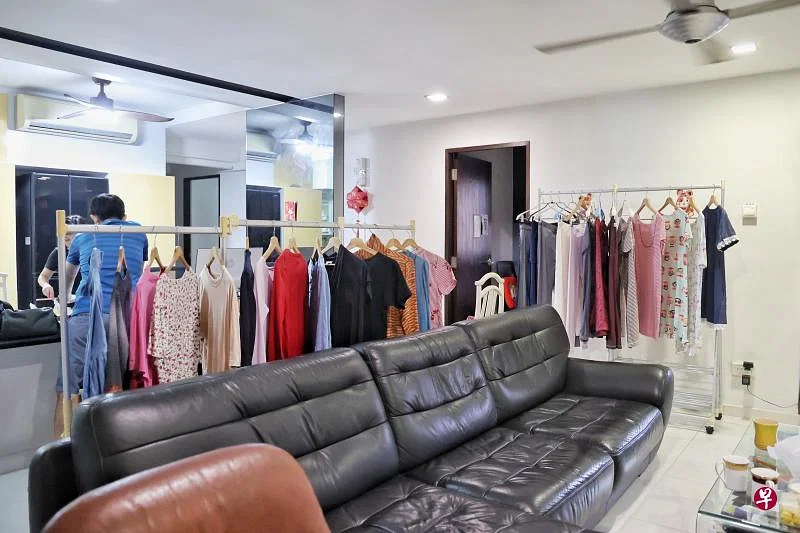 It turned out that the helper in the above unit hanged her wet mop outside the window after washing and used a hose to wash the windows. Therefore, soap water also dripped down onto Mdm Yan's clothes. 
She further described that the soap particles from the above unit would sometimes float into the house and land on the balcony floor of Mdm Yan's unit, dirtying the floor as well.
Also, a man in the above unit smoked. The burnt cigarette ash landed on the clothes and dirtied them.
Plot Twist
Mdm Yan has since bought a dryer which costs around $1,000, specifically to dry big items such as larger pieces of clothing or bed sheets that are unable to fit on the small racks in the living room.
Now, here's the thing: the neighbours shifted away after living there for a few months, but their actions scarred her and she has not dried her clothes outdoors since.
That's…16 years.
In other words, Mdm Yan isn't drying her clothes indoors now due to the acid rain from a hellish neighbour…but a phobia caused by what happened back in 2006 to 2007.
Read Also:
Featured Image: Shin Min News Daily

Fresh grads, you don't need any experience to earn up to $4,200 with this "secret":
Read Also: