---
Advertisements

---
All of us have known Facebook to be well, Facebook. But that's going to change now.
On Thursday, 28 October, it was announced that Facebook is officially changing its name to Meta as part of a rebrand to focus more on building the "metaverse" and has replaced its iconic thumbs-up "Like" logo with a blue infinity shape.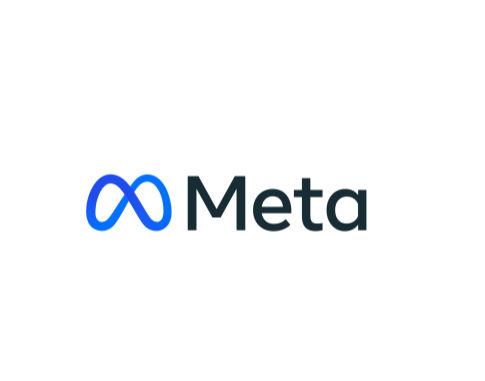 This logo is now displayed at its headquarters in Menlo Park, California.
Now, do note that it's the change of the social media platform Facebook's parent company…which was also called Facebook.
The social media platform Facebook is still called Facebook.
Reasons for Change
The company states that the change in name would reflect its commitment to help bring the metaverse to life because it believes that it is the "next evolution of social connection".
For the uninitiated, the metaverse is a term to describe a shared virtual reality that can be accessed by anyone from different devices. These 3D spaces will enable you to "socialise, learn, collaborate and play in ways that go beyond what we can imagine."
CEO Mark Zuckerberg explained during the company's live-streamed virtual and augmented reality conference that another reason for the change in name is that it wants people to recognise its brand not just for the social media platform it created, but also for its other projects.
He said, "Right now, our brand is so tightly linked to one product that it can't possibly represent everything that we're doing today, let alone in the future."
Facebook – Meta, I mean – has invested heavily in augmented reality (AR) and virtual reality (VR) and will continue to do so in the near future.
The company is currently investing USD$150 million (~S$201.6 million) to enable learners, creators, and developers to continue developing the metaverse so that more can be done in it.
---
Advertisements

---
Rebranding of AR/VR Products
Now that the company's name has changed in favour of its commitment to developing a shared virtual realm, its VR headsets will also no longer be under the Oculus branding. Instead, they will be called "Meta" products.
Facebook Reality Labs, the hardware division that is responsible for all things AR and VR, will now become a separate reporting unit called Reality Labs.
Since a product team in this division was just created this year, Meta has revealed that it has plans to grow its team by hiring 10,000 employees in Europe over the next five years.
Criticisms
As we all know, Facebook (the social media platform) hasn't always had a very good reputation. It has been called out multiple times over the way it handles user data and handles the policing of abuses in terms of fake news, violent rhetoric, and hate speeches.
The latest controversy to hit the tech giant is that the company allegedly chose profit over user safety. This was revealed by whistleblower and former Facebook employee Frances Haugen, and she offered documents as proof. In the last few weeks, she has testified before a US Senate subcommittee and lawmakers in the UK's parliament.
In response to this, Zuckerberg countered that the documents were cleverly used to paint a "false picture".
When news broke that Facebook was undergoing rebranding, some people were skeptical of the change in name. Some even criticised it.
A research director at market research firm Forrester by the name of Mike Proulx said, "While it'll help alleviate confusion by distinguishing Facebook's parent company from its founding app, a name change doesn't suddenly erase the systemic issues plaguing the company."
Prashant Malaviya, a marketing professor at Georgetown University McDonough School of Business shared his thoughts on the name change and pointed out that Facebook is committed to ensuring that all of its other apps are not affected by the unprecedented scrutiny from the public. This is evident from how the company is also removing the Facebook branding for products like its video-calling device Portal.
He said, "Without a doubt, (the Facebook name) is definitely damaged and toxic."
---
Advertisements

---
The Future
For those who are curious about whether the social media platform will still be called Facebook, the answer is, yes, it will.
Regarding what lies ahead in the future, Zuckerberg revealed that the rebranding would also mean that users will no longer need to be a member of Facebook to use its other services.
Everyone knows how helpful and, at the same time, annoying it is to have to link your Facebook account to every app that you want to use, especially if that's the only option. 
Zuckerberg also took the chance during his AR/VR conference to showcase what the metaverse could look like. People will be able to connect with one another by using avatars and they can explore digital versions of different places and even time periods.
But of course, one of the most important things that the company is focusing on is to ensure that the metaverse is built with safety and privacy in mind.
Read Also:
Featured Image: Meta
---
Advertisements

---

Here's why a 4-day workweek might finally really be possible in Singapore soon:
Read Also: