---
Advertisements

---
Last Updated on 2022-12-15 , 5:02 pm
A few months ago, a foreign domestic worker (FDW) was sentenced to five months' jail for stealing more than $8,000 worth of items from her employer.
This month, another FDW is making her up the leaderboard. She was caught stealing up to $12,000 from her employer.
Here's how it happened.
FDW Sentenced to 7 Months' Jail
Farida Catur Lestari, 41, was sentenced to seven months' jail after she pleaded guilty to theft.
Mdm Chen, 79, hired the 41-year-old FDW in May 2019.
For a monthly pay of S$700, Farida was to help out with the household chores and take care of Mdm Chen's bedridden husband.
The FDW however, decided to go beyond her job scope and in a way, become Mdm Chen's personal accountant by accessing her bank account.
It's A Steal! (Literally)
Mdm Chen's ATM card was locked in a safe inside her closet, but the FDW still managed to get access to the card anyway.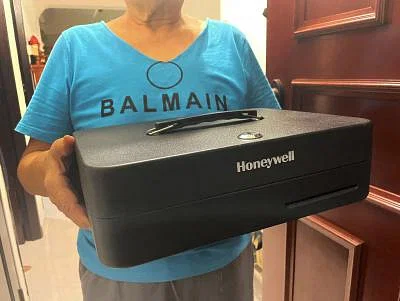 No, she didn't unlock it on her own by trying combinations of birthday dates or popular 4D numbers.
Mdm Chen had given Farida the password to the safe, as well as her bank account details so that Farida could help her withdraw funds every now and then.
---
Advertisements

---
Knowing Mdm Chen's account details, in March this year, Farida decided to steal the ATM card to secretly withdraw $500 for herself.
This flew under Mdm Chen's radar, which emboldened Farida to continue with her illicit withdrawals.
The 41-year-old continued to steal the ATM card from time to time to withdraw money from Mdm Chen's account, returning the ATM card to the safe each time.
From 20 March to 8 September, Farida had stolen a total sum of $12,000 from Mdm Chen.
Better than waiting to strike 4D, or waiting for her $700 monthly salary.
Striking The Lottery?
While Mdm Chen initially did not notice anything amiss, her suspicions started to grow when Farida started to go on shopping sprees.
The FDW would return home with new clothes and accessories and even purchase expensive ingredients such as steak.
She'd even treated Mdm Chen to a meal, lying to Mdm Chen that she had instead struck the lottery.
I mean, in a way she did strike the lottery with such a trusting lady as her employer…
Join our Telegram channel for more entertaining and informative articles at https://t.me/goodyfeedsg or follow us on Twitter : https://twitter.com/goodyfeed
Investigations later revealed that Farida had also spent the money on mobile prepaid credit as well as buying lottery tickets.
---
Advertisements

---
Police Report Made
Mdm Chen only discovered Farida's transgressions when she tried to withdraw money for herself.
On 10 September, when Mdm Chen tried to withdraw $300, her withdrawal request was declined. Her bank balance was now at a mere balance of $244.60.
There was initially more than $5,000 in the bank account.
When Mdm Chen confronted Farida, she pleaded with Mdm Chen not to lodge a police report and promised to pay off the debt if Mdm Chen let her continue working.
Mdm Chen's family convinced Farida to make a police report, which she subsequently did.
The next day, Farida was arrested by the police. To date, she has yet to make any form of compensation to Mdm Chen.
---
Advertisements

---
According to Mdm Chen, the stolen monies were allowance given to her by her children.
Employer Once Lent $8,000 To FDW
Earlier on, the FDW had borrowed $8,000 from Mdm Chen and her family, the reason being that Farida's husband needed money to start a business and her aunt needed money to buy land.
Yeah, and my pet fish is dying, and my sister just lost her job.  
This $8,000 was deducted from Farida's salary.
To date, the full $8,000 has yet to be returned to Mdm Chen.
---
Advertisements

---
Read Also:
Featured Image: Lianhe Zaobao 

Singapore has nearly 6 million people now,and there's a big problem. It's not about overcrowding; it's something more serious:
Read Also: