If you're staying in the east and you happened to look out of your window to the east of Singapore, you would have spotted a fiery scene.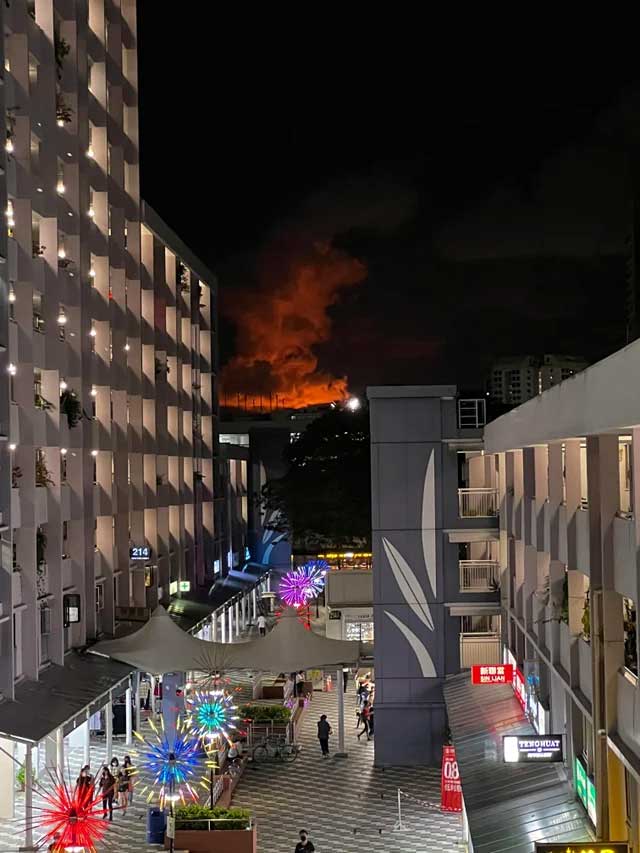 Here's a closer look at the phenomenon: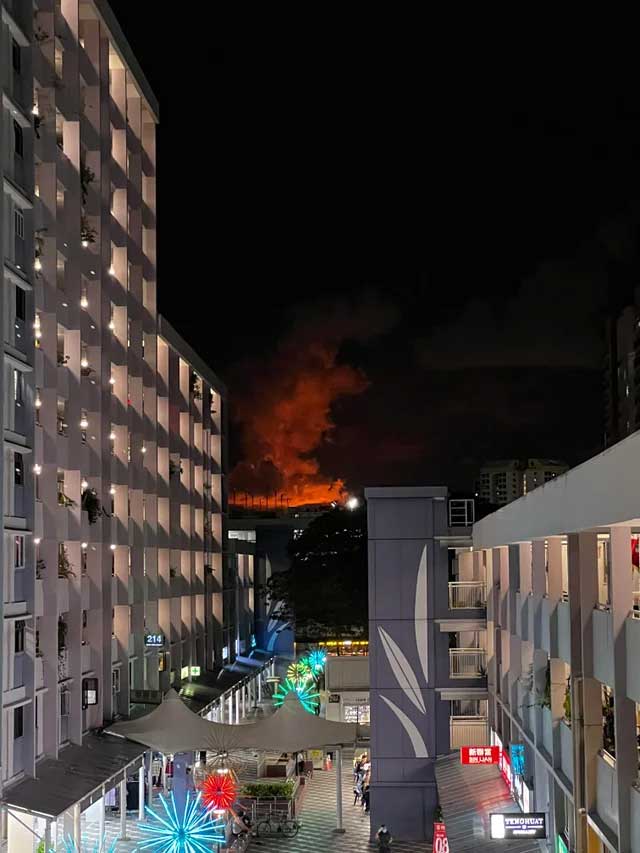 On 17 July 2022, a Reddit user took to the platform to ask if anyone else saw the same scene.
According to the comments in the thread, the flames were seen in the direction of Tanah Merah.
Some commenters responded, saying they've seen the same thing and thought it was a "huge ass fire".
Admittedly, it's a genuine concern given the recent spate of fires happening in Singapore.
Most users in the thread pointed out that it looks like Mordor from Lord of the Rings.
Unfortunately for fantasy lovers who'd love to have nothing more than have a magical ring appear in real life, there's a more reasonable explanation for the phenomenon.
Large Flame Seen in the East of S'pore Last Night (17 June) is from the Flare Tower of the Refinery in Pengerang
Several users chimed in to point out that it's likely an oil refinery located in Johor.
According to a Reddit user han5henman, the flames are from the flare tower of the refinery located at Pengerang.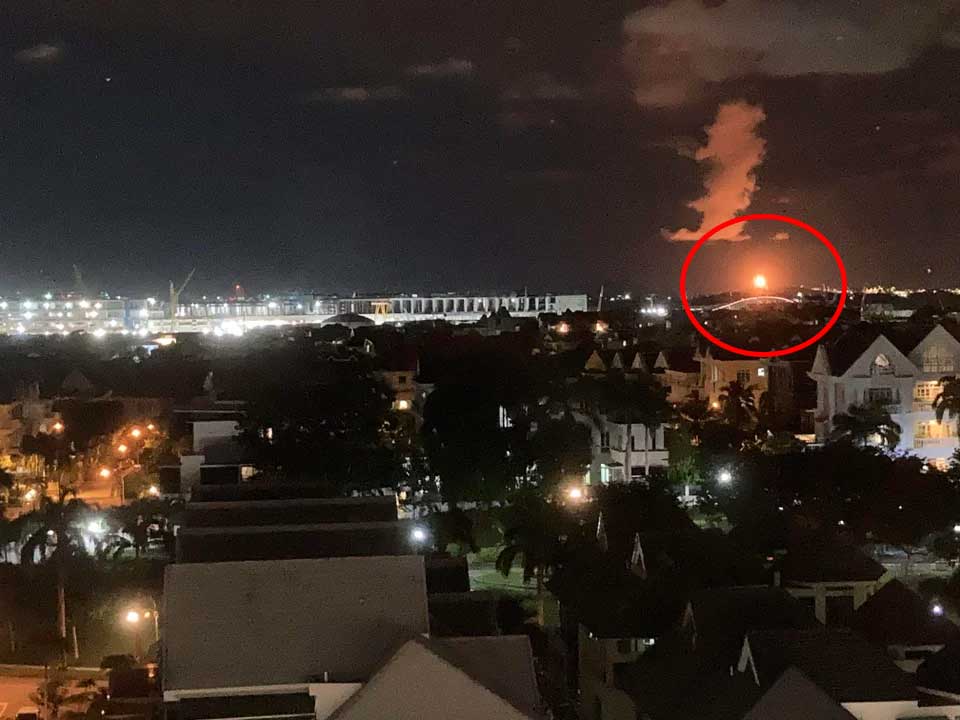 The Pengerang Integrated Complex (PIC) is a strategic joint venture between Petroliam Nasional Berhad (PETRONAS), the national oil company of Malaysia, and Saudi Aramco, the national oil company of Saudi Arabia.
The 300,000 barrel-per-day facility was previously shut down back in March 2020 after a deadly fire broke out.
Initially, the reopening was planned for February 2021 but was pushed back to the end of the year.
According to Southeast Asia Infrastructure, the Pengerang Deepwater Petroleum Terminal oil refinery eventually restarted operations after a two-year closure in May 2022.
Read Also:
Feature Image: Reddit
---
After 8 months, NOC's Food King is back, but it's very weird and it might not be on YouTube. Here's why:
---
Advertisements
---