---
Advertisements

---
Are scammers getting bolder?
There's always a never-ending thread of fraudulent spam e-mails and robo calls, then a deluge of online phishing scams via SMS or clickable links, now they're sending out physical letters with fake vouchers?
That's a lot of money wasted on printer ink and paper.
Or is it really a scam?
The Goodwill Disbursement Credit Vouchers
Ever since 2021, the Government has been giving out Community Development Council (CDC) Vouchers as a means to help with daily expenses.
In the Budget 2022 speech, Second Minister for Finance Lawrence Wong stated that between 2022 and 2024, the Government will be giving out three more tranches of $100 CDC Vouchers, in light of inflationary pressures and rising prices.
On Sunday (7 Aug), a netizen by the handle of CrucifyMyLove took to Hardware Zone forums to warn people about a strange letter they received.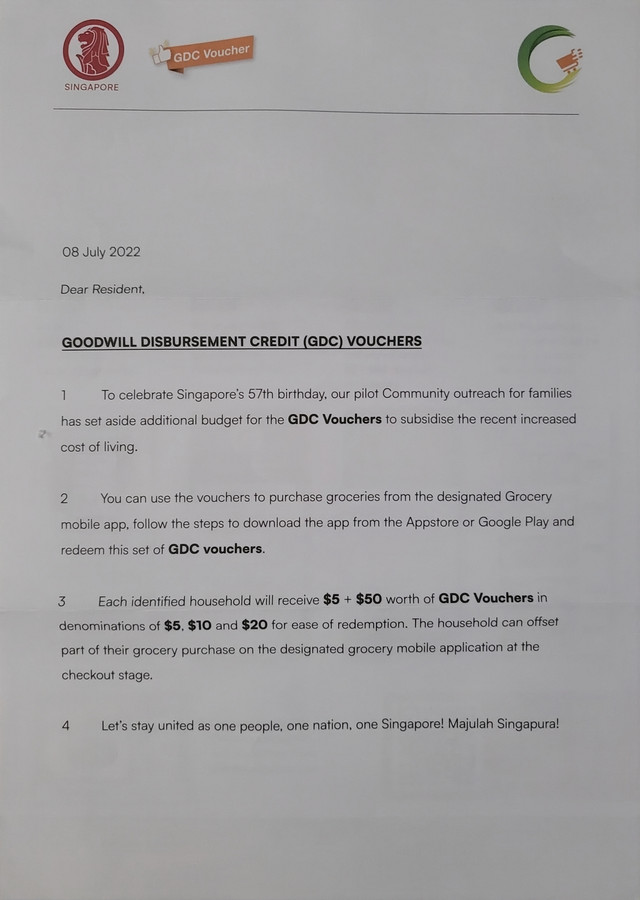 Apparently, GaiGai Singapore is feeling generous enough to offer $55 worth of their own Goodwill Disbursement Credit (GDC).
The letter explains, "To celebrate Singapore's 57th birthday, our pilot Community outreach for families has set aside additional budget for the GDC Vouchers to subsidise the recent increased cost of living."
The reason sounds pretty legit, but the sentence structure is odd and highly suspect.
Get a proofreader, damn it.
---
Advertisements

---
Spot The Difference
The shadiest part about this entire goodwill giveaway is what you need to do in order to redeem the vouchers.
First of all, it requires you to download the Gaigai Singapore application and sign up for an account, which means you will be giving away personal information such as mobile and e-mail.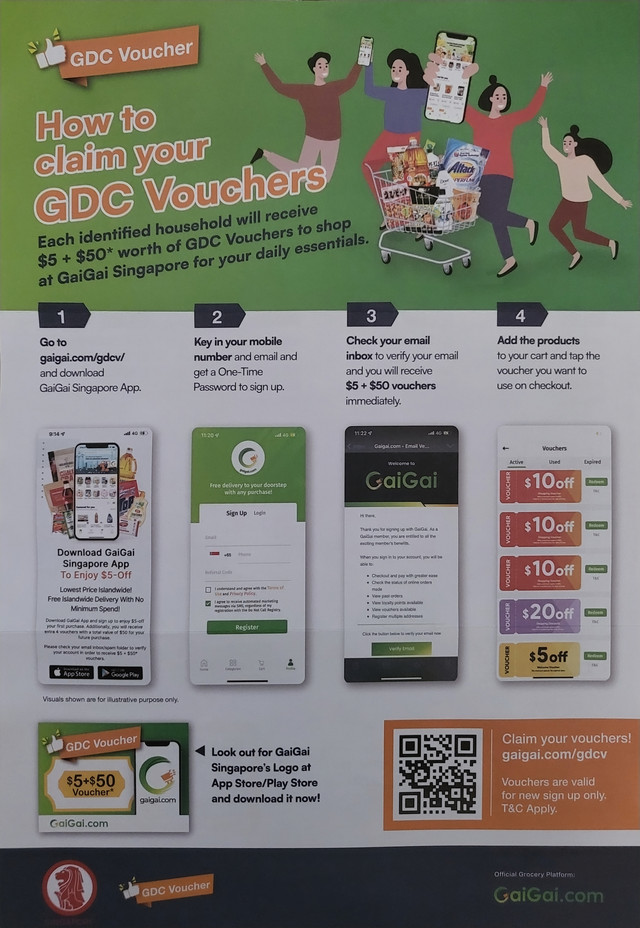 The insidiousness really lies in the Terms and Conditions, where you would be implicitly giving the app the permission to collect more information like your preferences, location, address, and possible access to your messages and photos.
Since it is an ecommerce application, this means that you might also fill in your financial information after placing your orders, and GaiGai's preferred modes of transaction are Apple Pay, Google Pay or Credit Card.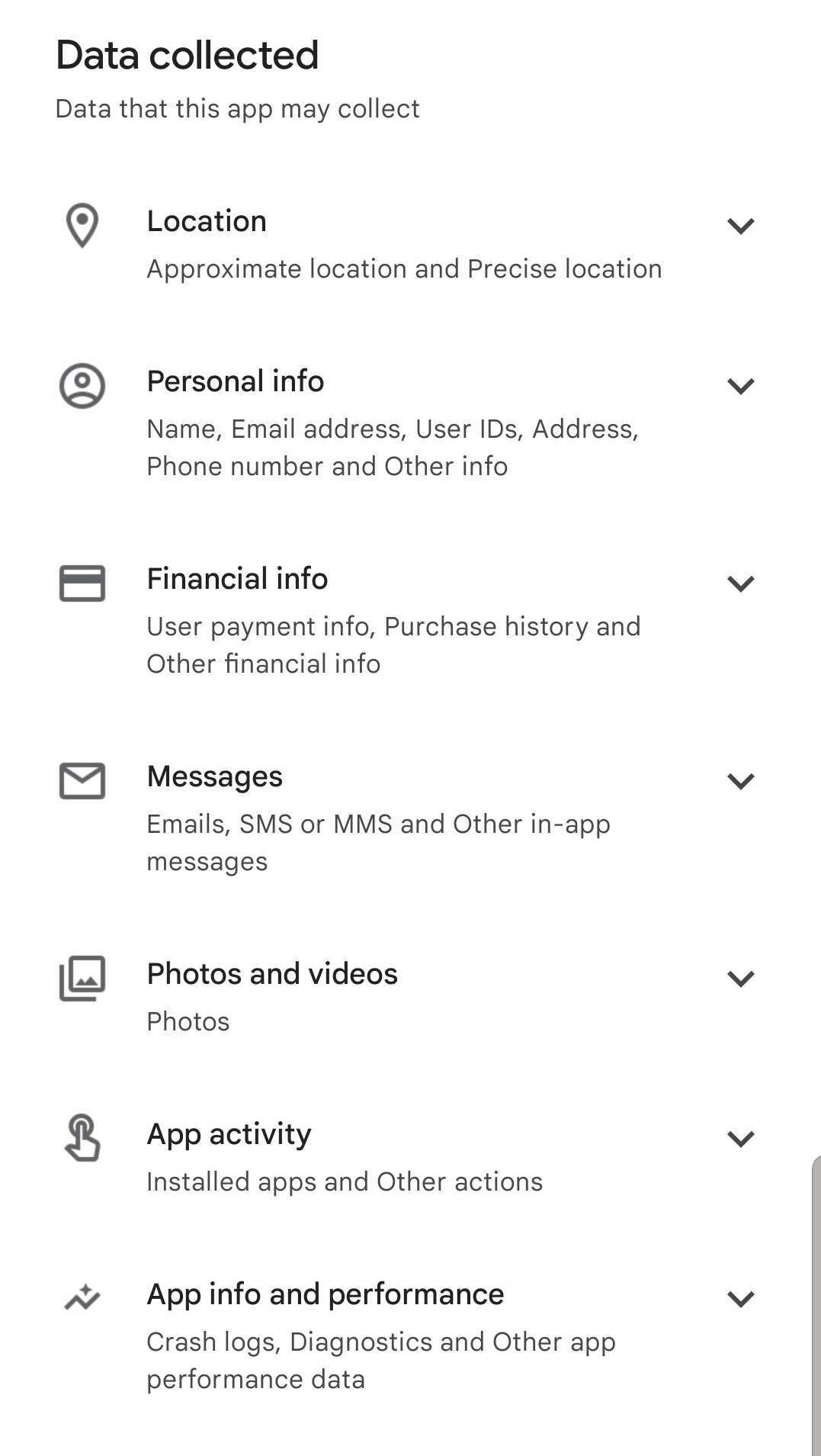 Whereas for the actual CDC Vouchers, you are supposed to log into your SingPass and then key in your mobile number to get the One Time Password for confirmation.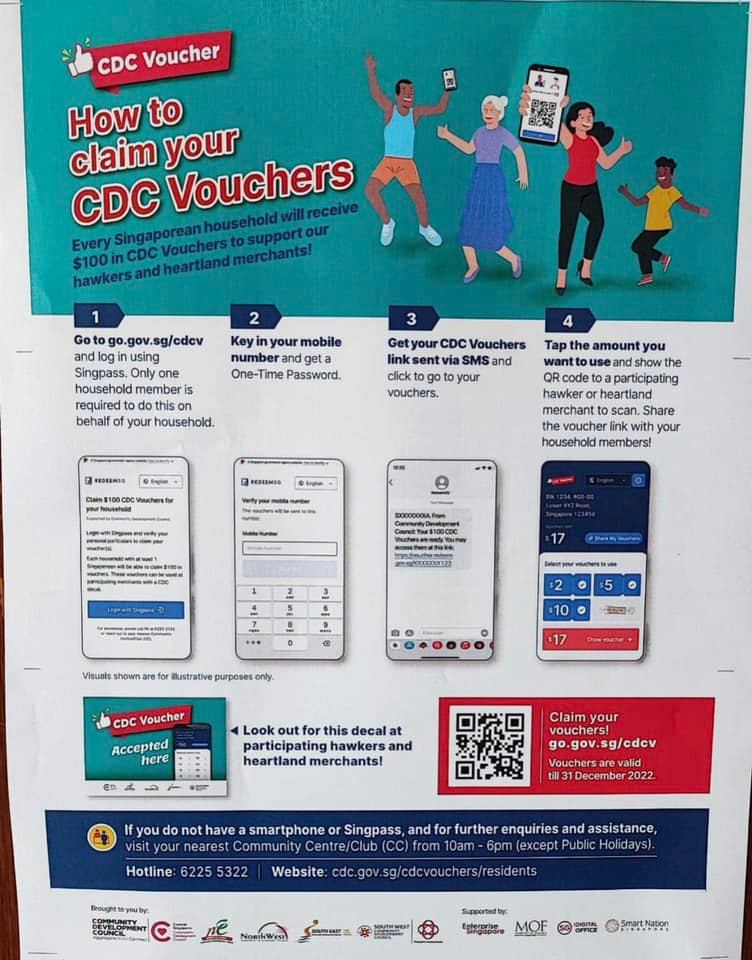 The Singpass method is undeniably more secure as it guarantees that each household can only claim the vouchers once and that the intended recipient receives it, and also, you do not need to download any app.
Additionally, the two sets of instructions on how to claim the respective vouchers look awfully similar.
It's just a simple change in colour scheme, graphics and phrasing.
Yeah, this is definitely becoming more suspicious.
Join our Telegram channel for more entertaining and informative articles at https://t.me/goodyfeedsg or download the Goody Feed app here: https://goodyfeed.com/app/
Netizens' Response
According to the original poster, they have already lodged a police report and their Investigating Officer told them the police are looking into this matter.
---
Advertisements

---
Most of the commenters question the authenticity of the letter, pointing out that if this goodwill disbursement is real, the Government would have announced it for sure.
It also appears that not everyone has received the letter.
Not to mention, GaiGai Singapore is run by AnXing Technology; both names sound like it came from China instead of Singapore.
Update From GaiGai
Good news: the $55 GDC vouchers are indeed real, according to GaiGai Singapore's social media accounts.
In its post, they clarified that they "DO NOT REPRESENT ANY GOVERNMENT AGENCY", yes they wrote it in all caps, and deny any affiliations to government agencies.
Gaigai apologises for the misleading people into thinking that they may be associated to the government, adding that they are a legitimate business that is registered in Singapore.
---
Advertisements

---
It reassures Singaporeans that they are genuinely giving out the vouchers to help with rising daily expenses out of their goodwill.
Ergo, this is a marketing campaign to increase their exposure, number of app downloads and ecommerce traffic.
So, is this an ingenious publicity campaign (since you probably didn't know about GaiGai before this incident), or an honest mistake?
To know more about scams in Singapore (especially now that it's the Hungry Ghost Month), you can watch this video to the end:
---
Advertisements

---
Read Also:
Featured Image: Hardwarezone Forum & Google Play