---
Advertisements

---
Over a week ago, Sones all over the world rejoiced at Girls' Generation's 15 anniversary comeback music video being released.
The song "Forever 1" has garnered 24 million views and tons of praises from adoring fans, though not all the attention received for the music video has been positive.
Twitter User Pointed Out Resemblance of Prop to Design From Tokyo DisneySea
Well, it looks like someone in the set design team ran out of creative juices because they ended up "referencing" a 15th anniversary logo design from Tokyo DisneySea that was used when the theme park celebrated its 15 years of operation back in 2016.
Aka they probably Googled "15th Anniversary Signs" and went with the one they fancied most.
Twitter user @kabosun3 tweeted in Japanese on 12 August, "Huh? Isn't this a copy of DisneySea's 15th anniversary logo? Not only the "15" logo, but also the surrounding designs are very similar, aren't they?"
Here's a side-by-side comparison of the two props: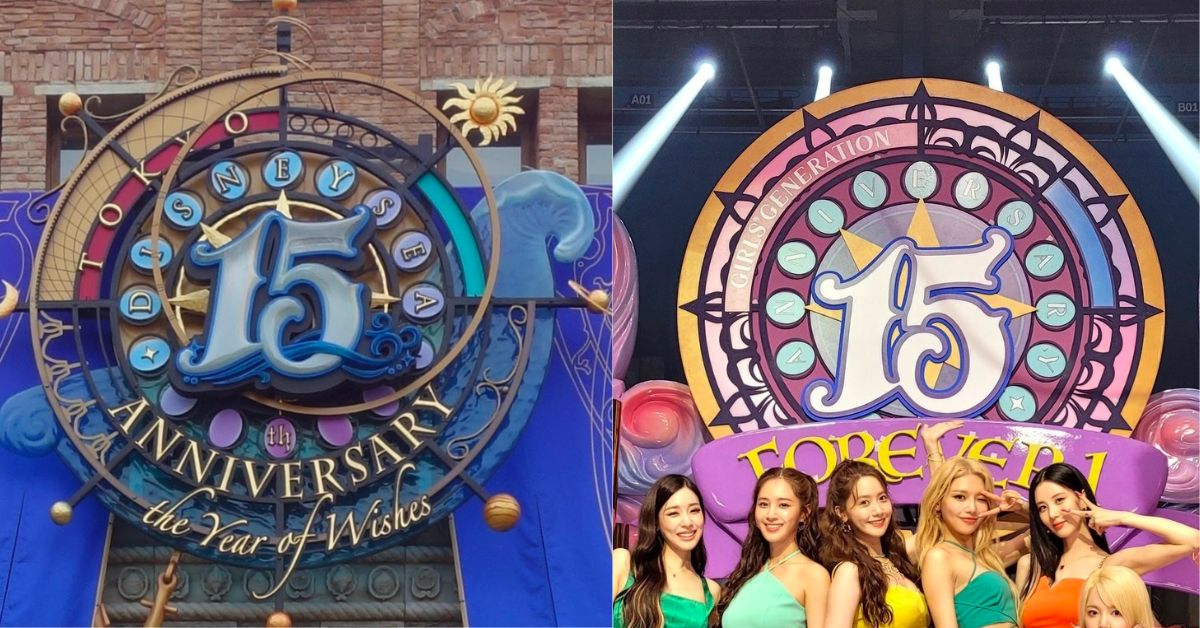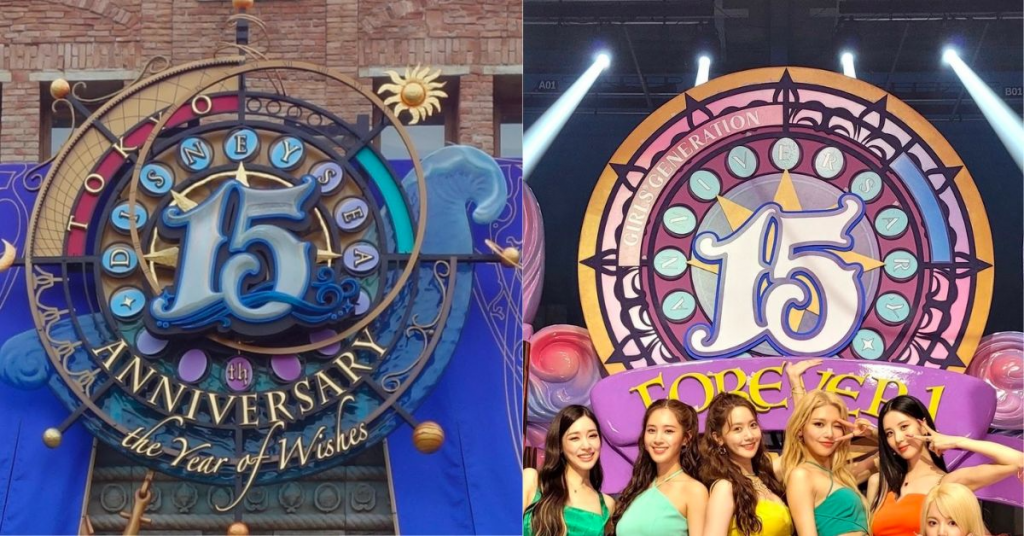 "It's exactly the same," another user commented in agreement.
As you can see, the fonts used in both designs appear to be identical, and both feature a clock-like design with the words "disney sea" and "anniversary" spelt in oval plates surrounding the number.
Even the position of the star behind the number is pointed in all the same places, so you know this likely wasn't just a case of "great minds think alike".
Music Video Director Addresses The Issue
According to Koreaboo, Shin Hee-won, the director of the music video for "Forever 1" has come forth with a post on Instagram that addresses the issue.
"I would like to apologise for hurting Girls' Generation and SM Entertainment due to the controversy surrounding the set design of the Forever 1 MV."
---
Advertisements

---
He then confirmed that the designed was copied without any permission, and expressed an apology for it to SM Entertainment, the girl group, and the fans.
"I only confirmed today (14 August) that this design was used by Japan's Tokyo DisneySea for its 15th anniversary and I would like to sincerely apologise for using this image without any form of confirmation or permission," he elaborated.
"In order to ensure that this does not happen again, I will check all matters related to production thoroughly from now on. Finally, I would like to once again apologise to Girls' Generation, SM Entertainment and to all the fans who watched Girls' Generation's MV for causing such a troublesome incident with a careless mistake."
Not a One-Off Incident for SM Entertainment
Apparently, this is not the first time SM Entertainment has been called out for alleged plagiarism.
In 2021, the SM Entertainment boy band NCT Dream released a track called "Countdown (3, 2, 1)" and fans took to Twitter to point out the similarities in beat to a 2019 song called "Blue Orangeade", by TXT, a boy band managed under a different entertainment company, HYBE.
What aroused even greater suspicion was the fact that two HYBE producers were subsequently credited in NCT Dream's track, causing fans to speculate that it had be done due to copyright issues.
In the same year SM Entertainment girl group Aespa made a comeback with their single "Savage", which had a music video that also borrowed themes from a Canadian artist, James Merry.
Here's a comparison of the visuals: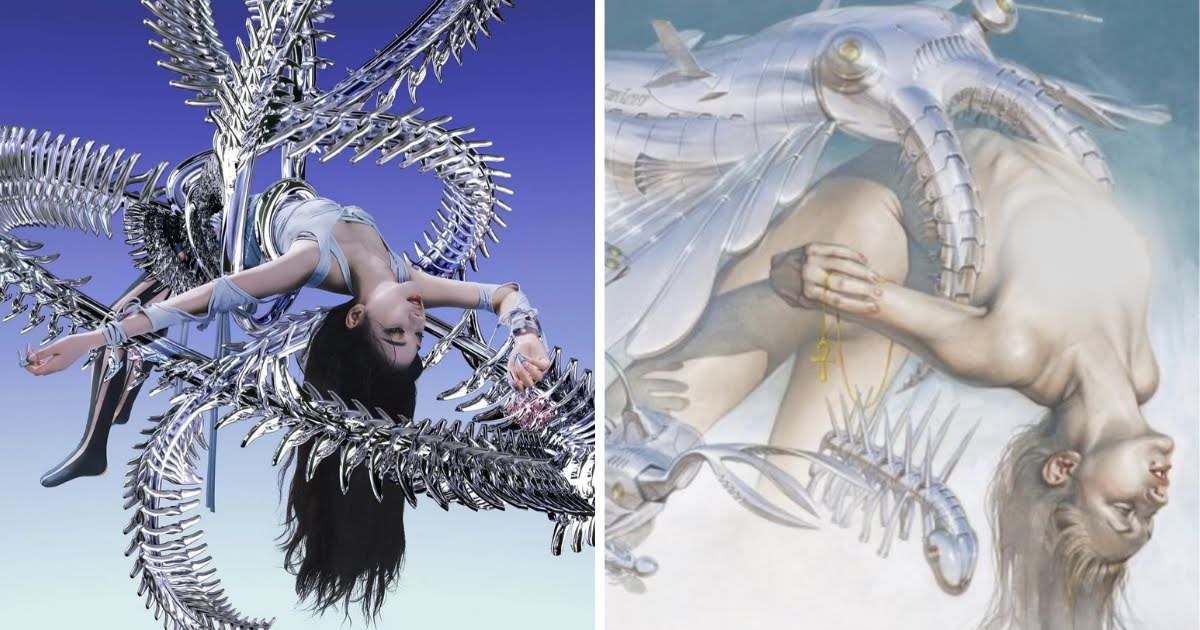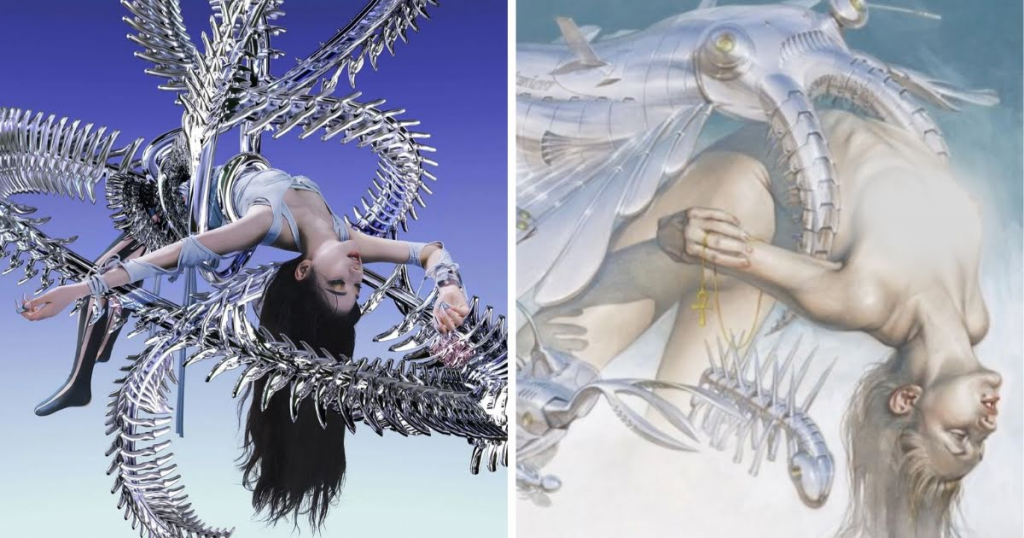 Yep, someone from SM Entertainment definitely had that artwork pinned on their Pinterest board under "Music Video Inspo✨".
Read More:
Featured Image: Twitter (@kabosun3)
---
Advertisements

---

Here's why a 4-day workweek might finally really be possible in Singapore soon:
Read Also: