---
Advertisements

---
These days, hustle culture spares no one because even cabinet ministers are taking on side gigs.
In the past two days, Finance Minister Lawrence Wong and Health Minister Ong Ye Kung graced the internet with their motorcycling and Kung Fu skills respectively.
TikTok users were thoroughly entertained, to say the least.
DPM Lawrence Wong Rides Bicycle for Charity Event
On Sunday (14 August), Mr Wong joined a convoy event held by Riders Aid Singapore to raise funds for the Children's Cancer Foundation.
His social media team then dropped a TikTok video of him cruising on a Royal Enfield Classic 500 motorcycle with over 700 motorcyclists by his side.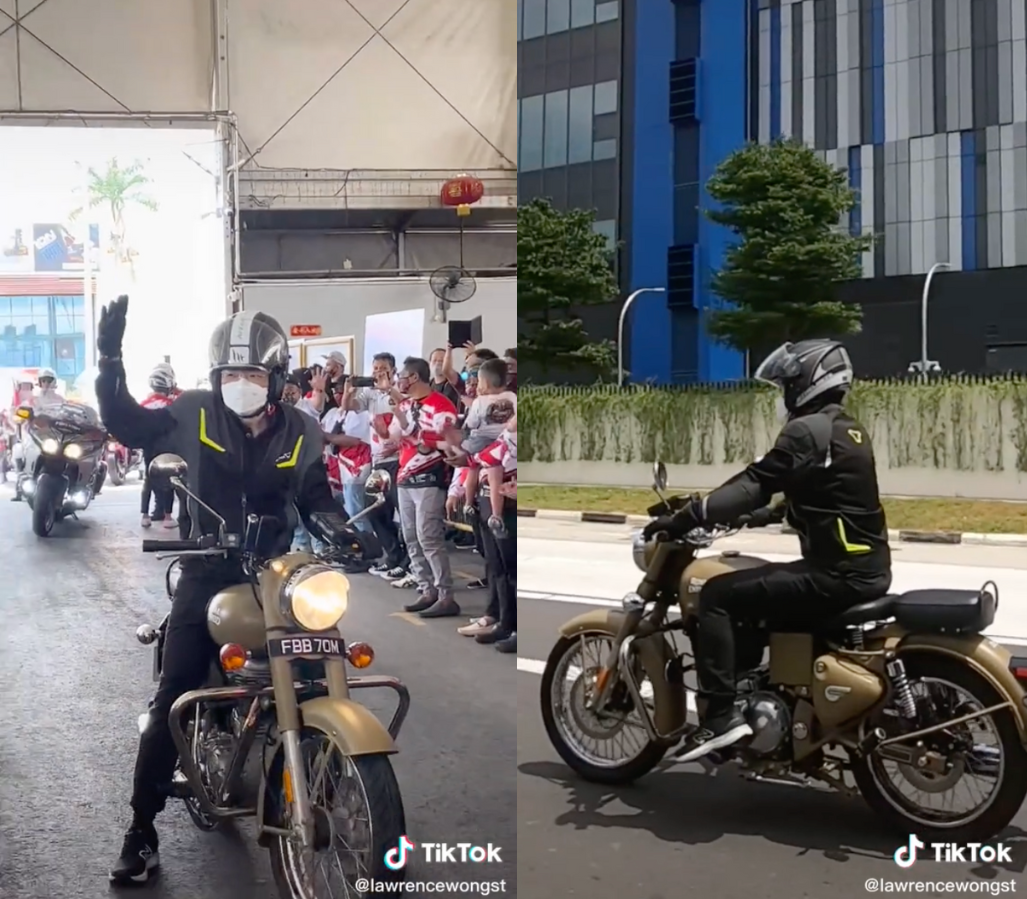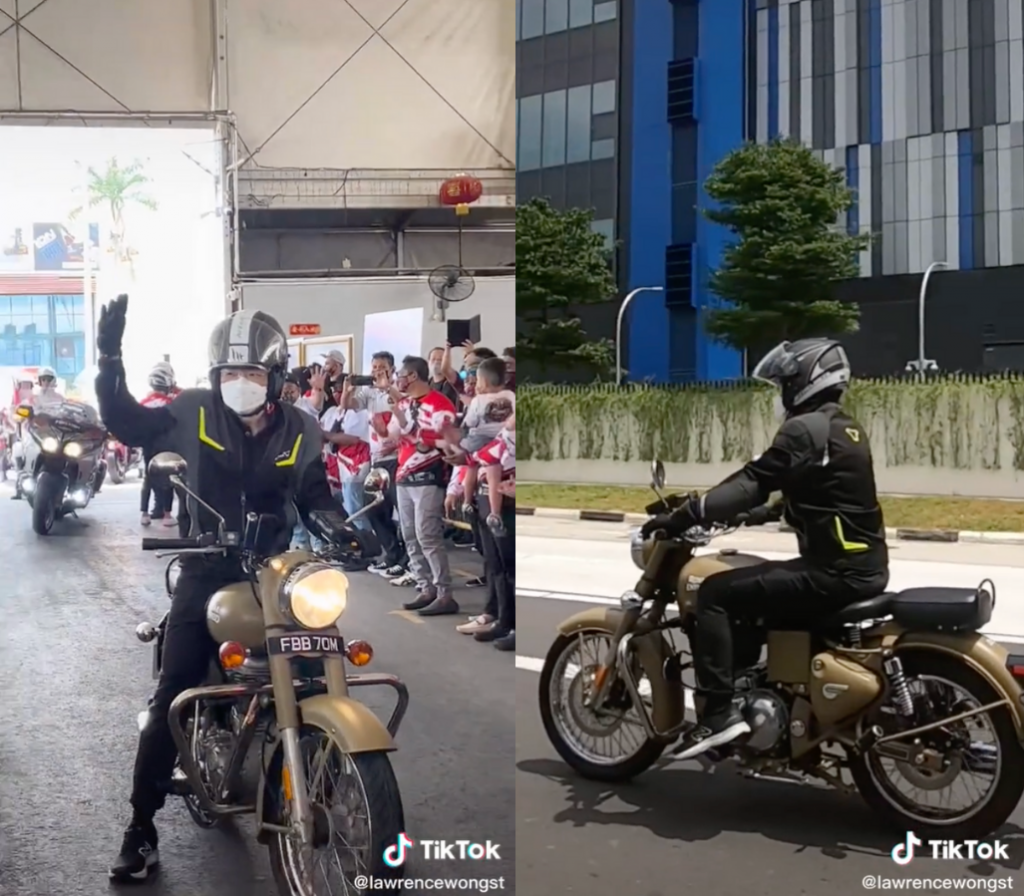 The convoy took off in the early afternoon from the Tampines Heavy Vehicle Carpark and made their way over to the Al-Istighfar Mosque in Pasir Ris, where the Deputy Prime Minister joined them.
He then gave a speech at the temple, where he expressed his gratitude to Riders Aid Singapore for giving him a chance to get back on a motorbike after over 20 years.
Mr Suriya Kumar, who is the president of Riders Aid Singapore, said that he had reached out to Mr Wong after finding out from a grassroots leader that he used to ride back in the day.
Mr Kumar told The Straits Times, "We reached out to him, and we were very surprised when he said he wanted to ride a bike by himself," he said. "Usually, our guests of honour would just ride pillion so we were all very excited."
Minister Wong has since autographed the motorcycle that he rode on during the event, and it will be used as a display piece in a dealership located in Ubi.
Apart from almost becoming a lawyer, Mr Wong may have had a career in motorcycle racing as well I guess.
While he may not ever win a Grand Prix for his newly uncovered skill, netizens look forward to seeing more of him on the bike.
As one TikTok user suggested to Minister Wong, "Sir, when you're PM, pls ride into NDP too."
One noted, "Ministers doing side quests now. The cabinet is too easy for them 😂."
Others, upon seeing the video, were more interested in what the minister could do for the COE prices of motorbikes:

Tough luck, buddy.
Ong Ye Kung Channels His Inner Ip Man in TikTok Video
Being the health minister isn't easy.
You have to keep a good physique, go crazy with the hand sanitiser when others are watching, and mask up virtually all the time to advocate for the prevention of COVID-19.
But nobody, except maybe Mr Ong's astute TikTok interns, would have expected that the minister would have to try his hand at martial arts to promote a #healthierSG.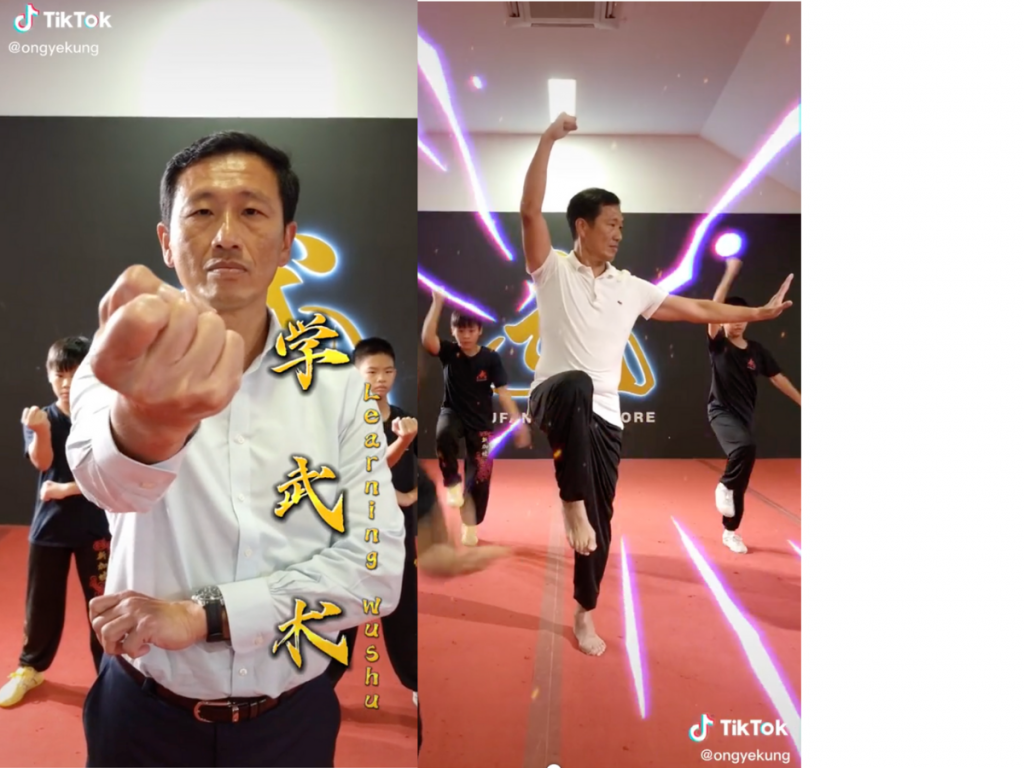 The video featured Minister Ong showing off a bunch of Wushu moves alongside a few kids who are clearly well versed with the sport.
A lot of things are going on in the video, but personally, some of my favourites are:
---
Advertisements

---
The fact that he donned two outfits for this one TikTok (talk about a dedicated team of interns)
The special effects guy going absolutely crazy with the edits like he's turning the minister into Shang-Chi
The kids absolutely crushing it in their moves beside the rookie
After the session, Minister Ong then followed up sitting down for a chat with the students, asking them about what training in Wushu has taught them.
"Discipline," one said.
"To keep on trying even though it's difficult," another echoed.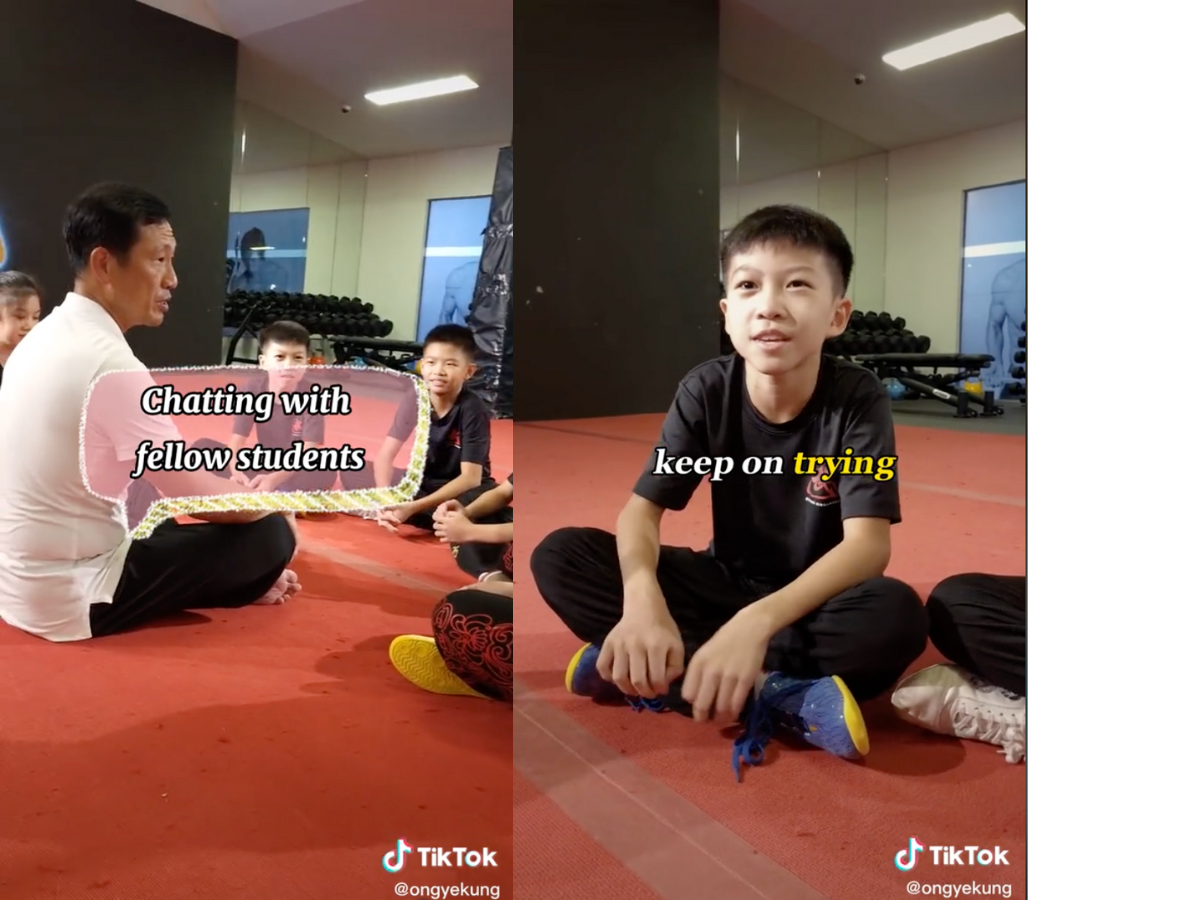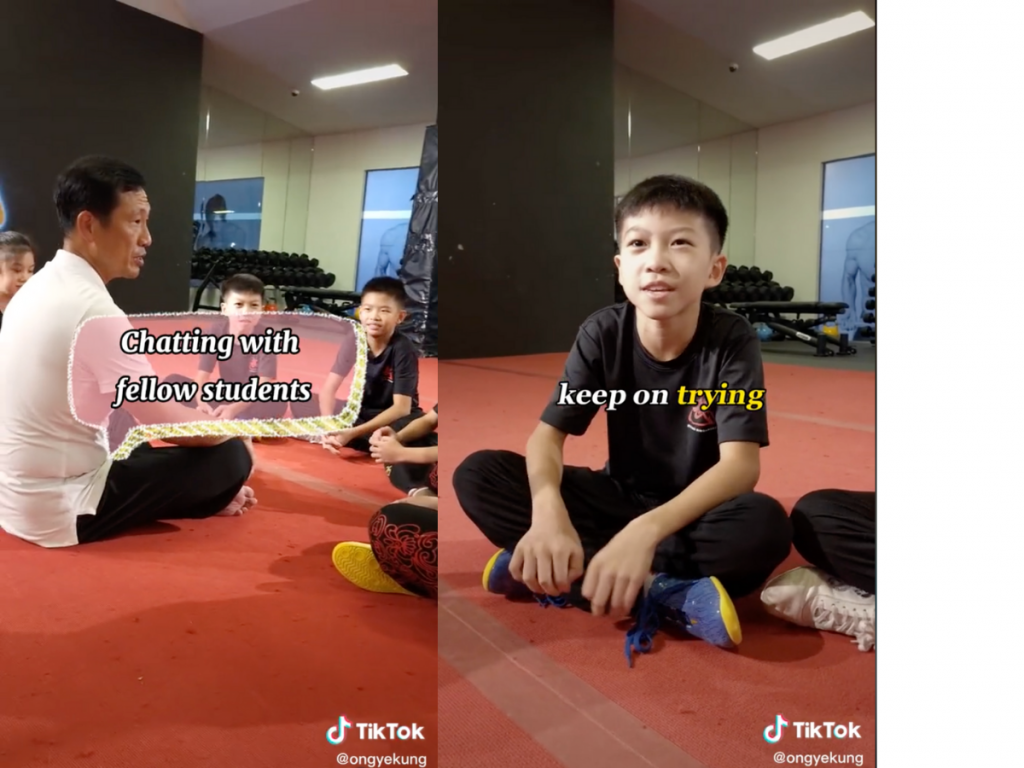 The minister then replied, "As you hear from our young students, sports, other than keeping us healthy, actually builds character. So keep on exercising, and keep doing what you love."
Well said, Minister Ong.
So are you going to give us a performance in the next NDP too?
---
Advertisements

---
Read More:
Featured Image: TikTok (@lawrencewong, @ongyekung)