---
Advertisements

---
When it comes to Bubble Tea, there are many flavours to choose from—taro, yuzu, or even Duck Shit. Not literally, Duck Shit, though. The last thing we expect to see is Heinz x Gong Cha Tomato Bubble Tea—yes, Gong Cha is collaborating with Heinz to form the Heinz x Gong Cha Tomato Bubble Tea series.
The drinks are presented in a Heinz Ketchup bottle, similar to the actual Heinz Ketchup bottle (even down to the size) that your mother uses to make her cooking tastier.
This drink is available in limited quantities, so…should you grab yours while stocks last?
You can also watch a review of the drinks in this video:
Heinz x Gong Cha Tomato Bubble Tea Review
The team at Goody Feed is obviously not going to miss this, and so here's a review you've not asked for.
Our first impression of this drink is that the packaging looks adorable and extremely Instagram-worthy—just like the actual Heinz Ketchup bottle. You can actually use it to prank your friend when they ask you to hand over a bottle of Ketchup.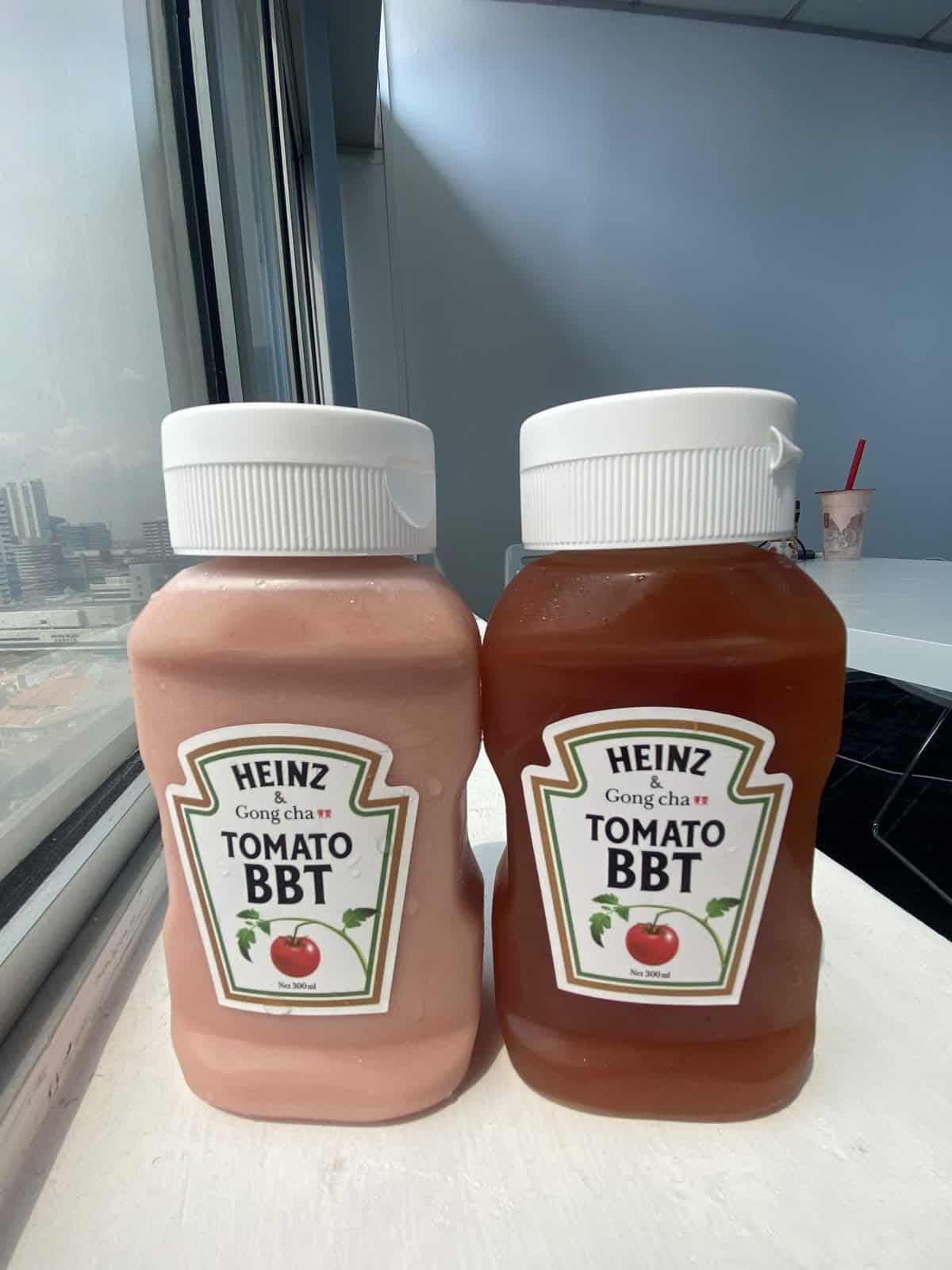 On the back of the packaging, there is also the "nutritional" value of happiness, love, and sweetness. I guess if you want to achieve these in your life, drink Heinz x Gong Cha bubble tea.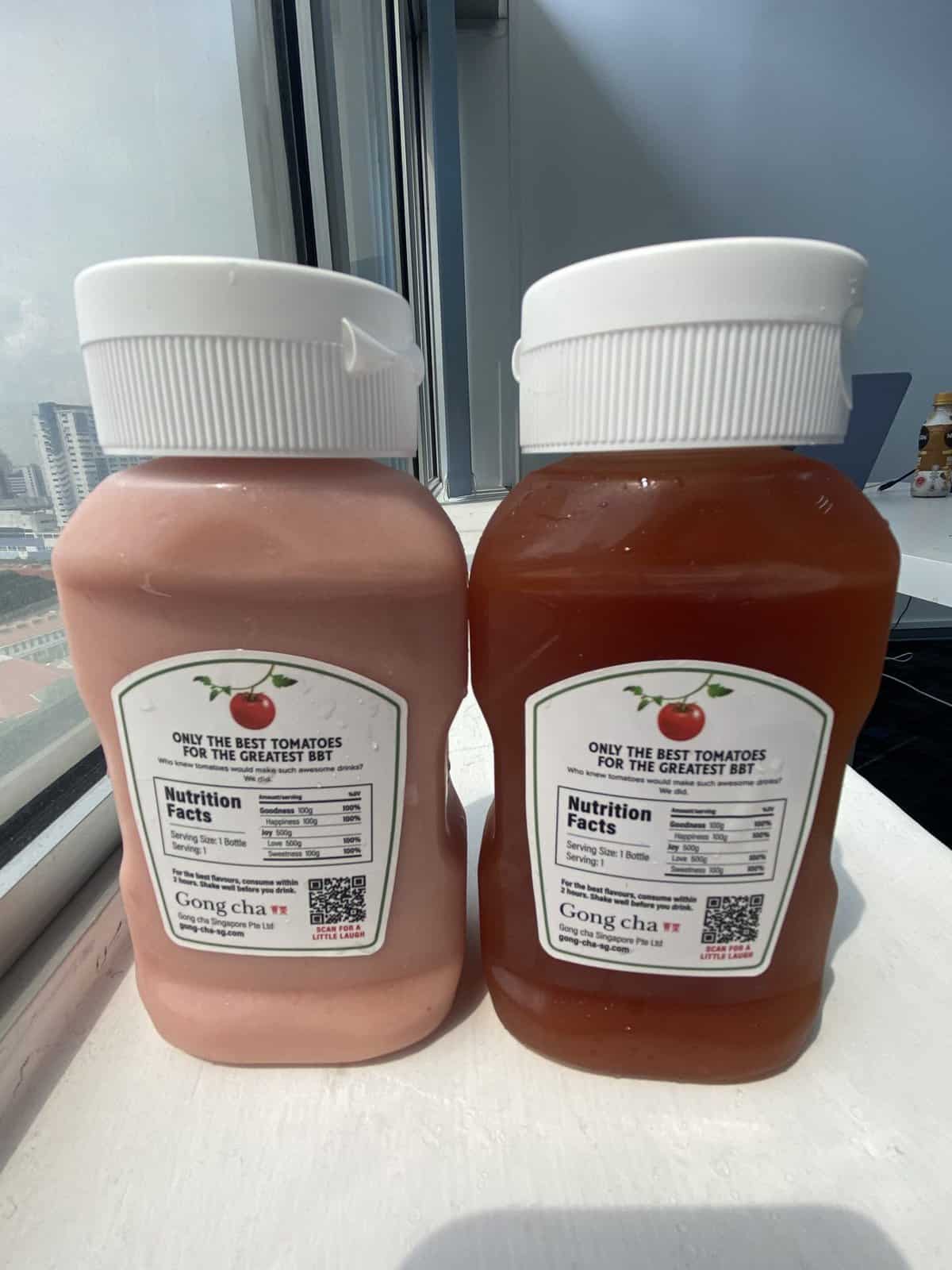 The first flavour we tried is the Pomato Bomb.
And that's not the bomb.
It tastes just like diluted tomato sauce as added with sour plum powder and cough syrup.
It might have made a better Haidilao sauce or soup base than a drink, in my opinion.
Drinking one or two sips is more than enough, but drinking the whole bottle? No thanks.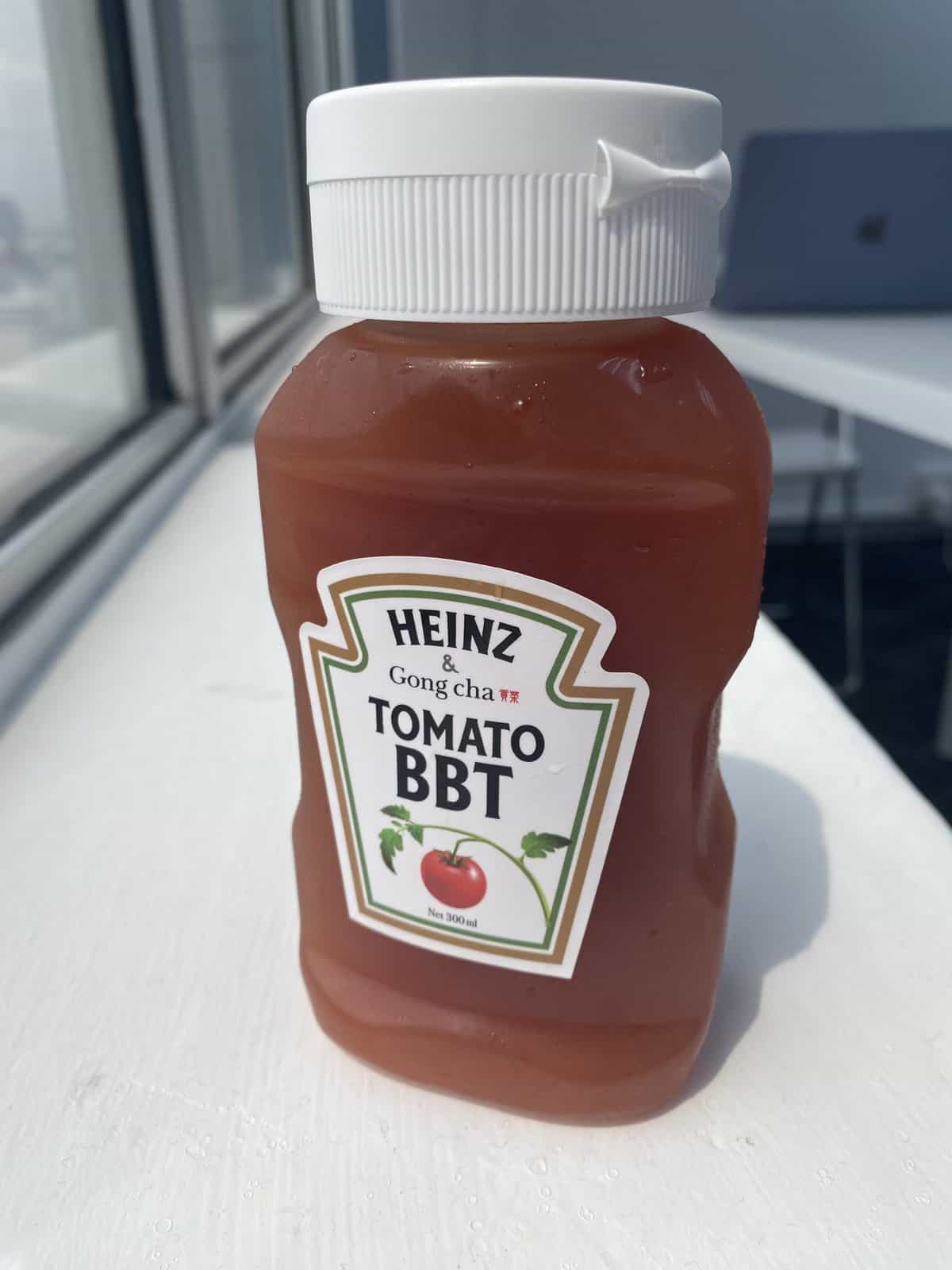 Next, we tried the Berry Mary, which tasted slightly better. It tastes like a combination of yoghurt and milk, with little trace of the tomato flavour.
But still, it's akin to pirated version of some flavoured yoghurt milk that is okay on one sip, but gets worse with every new sip.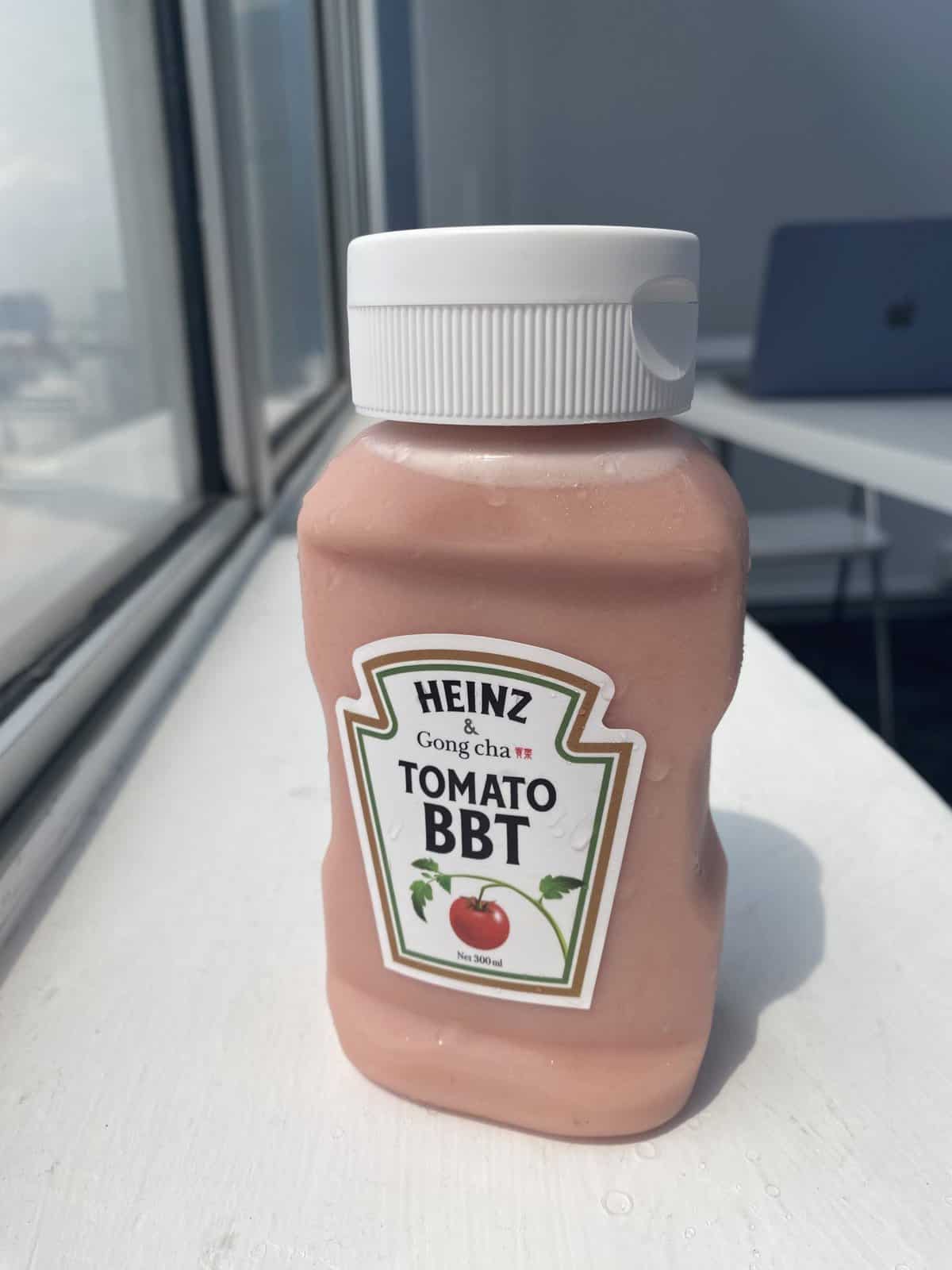 If you are curious and would like to buy these drinks for the grams, the Heinz x Gong Cha Tomato Bubble Tea is available at all Gong Cha stores as well as delivery platforms.
Each bottle is priced at $7.80—fun fact, it costs more than the actual Heinz Tomato Ketchup priced at $4.50.
So if you want to save some money, you can just mix the real ketchup in sour plum syrup. In fact, that could be the secret recipe.
Would we try again?
---
Advertisements

---
What do you think?
Read Also:

Fresh grads, you don't need any experience to earn up to $4,200 with this "secret":
Read Also: