---
Advertisements

---
Besides the long awaited, touching reunions between families and the tears of joy that erupted from Malaysians as they stepped on their homeland once more after nearly three years, it has been a nagging question as to how many Singaporeans actually braved the traffic jams at the Causeway-Second Link customs just to visit their old haunts in Johor again.
Not wanting to waste another second to meet your family after a long separation is totally understandable.
Traffic jams and distances be damned; everything can be conquered by sheer will and determination.
Apparently, Singaporeans have also shown that their love for good food is unstoppable, because they flooded the old Johor Bahru haunts once the borders re-opened.
Long Queues Sighted at Hiap Joo Bakery
To fill any puzzled readers in, Hiap Joo Bakery is famous for its moist and fragrant banana cakes that sell at RM$12 for 10 pieces.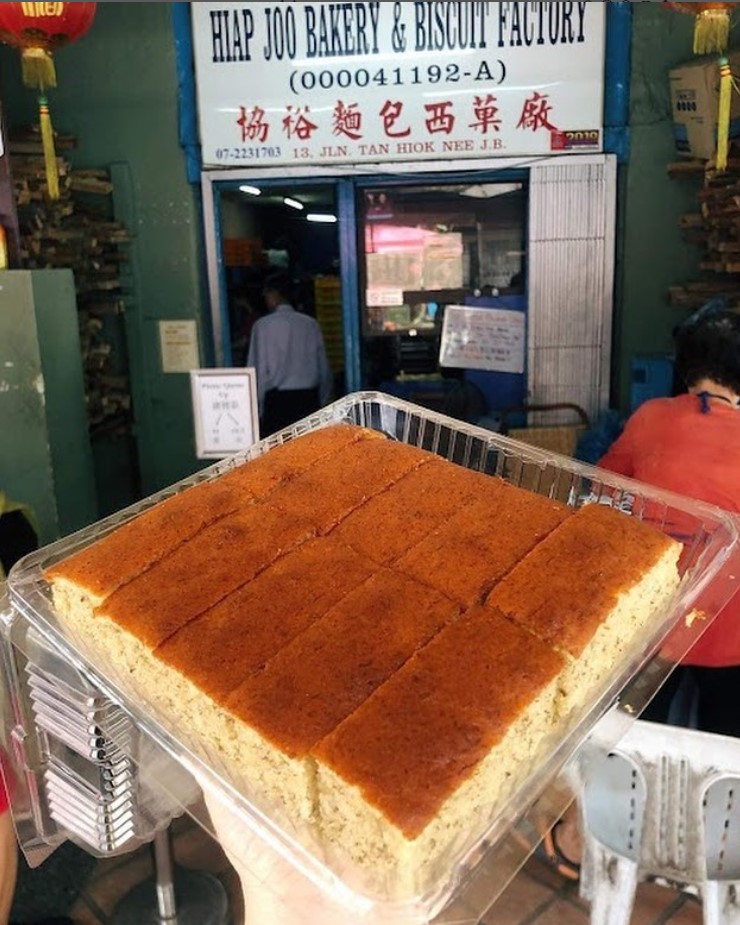 When the land borders officially re-opened last Friday (1 Apr), there was a steady flow of customers at the bakery.
Maybe some locals dropped by to grab the delicious cakes before making their way deeper inland and back home. Perhaps some Singaporeans were crazy enough to go head-to-head with homesick Malaysians at the customs.
The following weekend, however, was a completely different story for Hiap Joo Bakery, because the modestly sized bakery started to experience long queues from the morning of 2 April.
At any given time, there were at least 10 people queuing up for the banana cakes.
1-metre social distancing? Practically non-existent.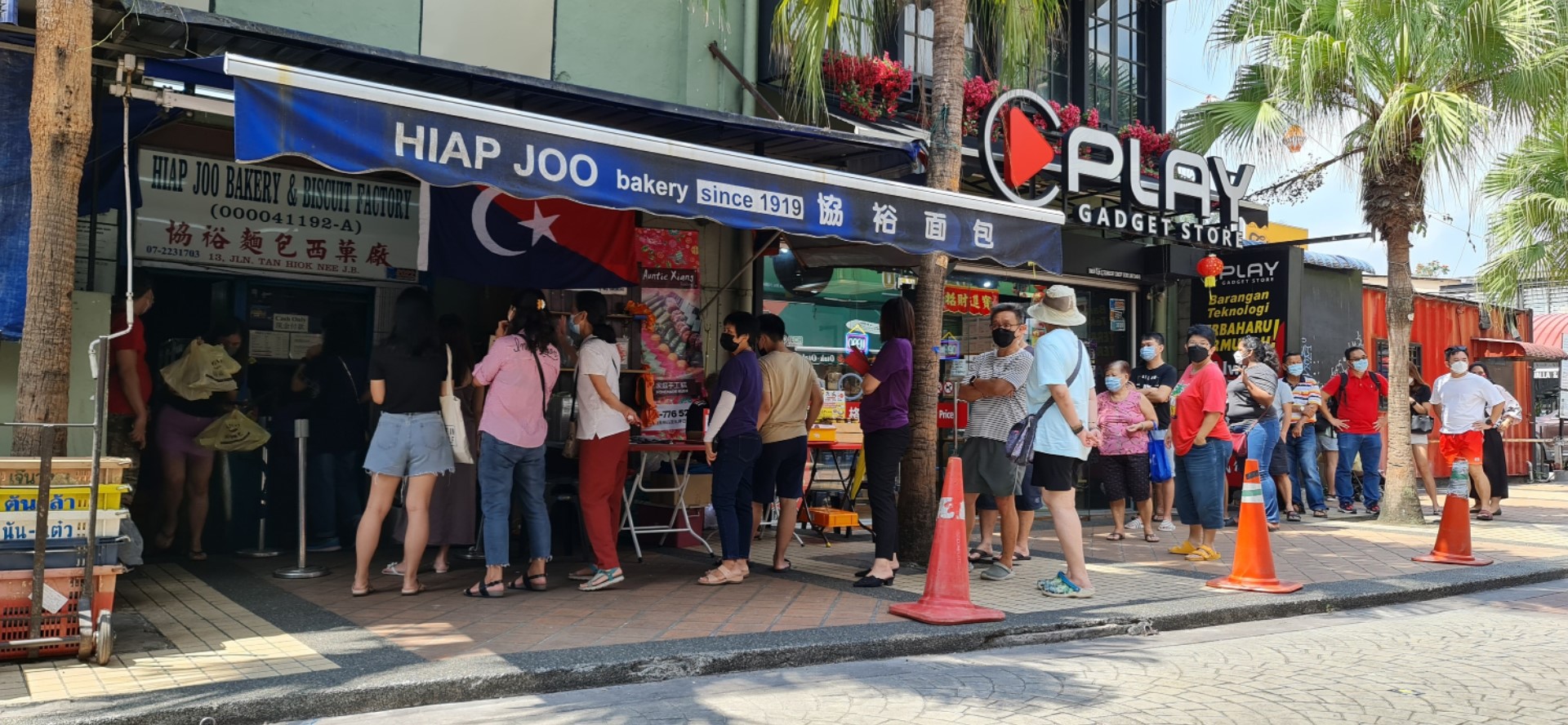 Surprised Owner of Hiap Joo Bakery
According to Shin Min Daily News, the owner was completely taken aback by the large wave of customers that arrived at their doorstep shortly after the land borders reopened.
---
Advertisements

---
As a result, they didn't have the time to prepare more confectionery, and they only had 800 pieces available for sale on 2 April.
Needless to say, they probably closed shop early that day because they couldn't magically produce more food from thin air. Not even Harry Potter magic can do that.
Now that they're aware of the high demand, Hiap Joo Bakery has decided to increase the quantity of their top selling banana cakes by working non-stop from morning to 5pm, in anticipation of more customers coming from Singapore.
It will be stressful, but nothing is more satisfying than being able to fan yourself with the money made from your hard work.
The Other Shops are Booming with Business as well
With the sudden influx of customers, the surrounding shops in the area got to bask in the light as well.
The coffee shop opposite of the bakery was packed with customers as well.
The owner of the coffee shop told the Chinese newspaper reporter that she had never witnessed such a scene in the past two years. In fact, she had been so busy from 4am to 10am that she didn't manage to take a single sip of water in between.
Nevertheless, she expresses her joy to see the increase in activity again; for it was much needed business after a long dry spell.
Kam Long Ah Zai Curry Fish Head Filled to Brim
If a bakery is already flooded with customers, it can be imagined that the other popular restaurants weren't spared, albeit in a good way.
For Kam Long Ah Zai Curry Head, it was full house starting from 9am, with a long queue forming outside the eatery on 2 April.
---
Advertisements

---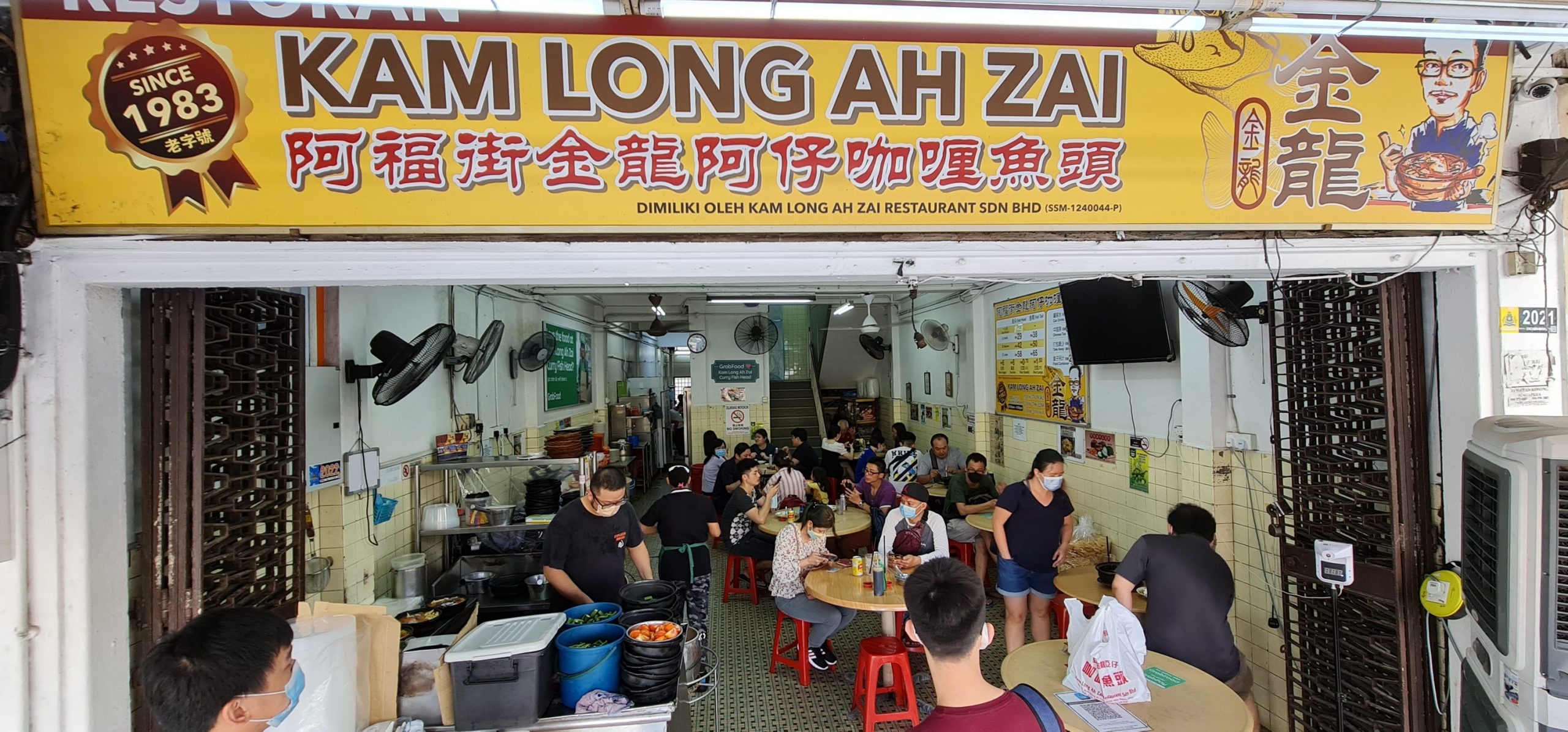 The owner of the famous restaurant divulged that at least four to five regular customers from Singapore had bemoaned the fact that they couldn't visit in the last two years.
And you know a man is committed to their business when he still recognises his regulars.
Within one hour, the owner estimated that he served 40 to 50 customers at least, and he's certain that more customers will return.
It's almost like whiplash, because the owner described his area as a "dead city" on the weekends during the pandemic period.
It was essentially impossible to witness such a sight during the COVID-19-related lockdowns and border closures, unless they wanted to risk a clustered outbreak by curry fish heads.
One of the unnamed customers interviewed by Shin Min Daily News shared that he had specifically driven down to JB just to get some curry fish head for his family.
---
Advertisements

---
Hopefully, he won't get stopped at the border custom like the woman who had to swallow her KFC meal in front of the customs officials before she was allowed to enter Singapore.
On Sunday (3 Apr), Verdet Tan shared on Facebook that she had been queuing outside of Kam Long Ah Zai Curry Head as early as 9:20am in the morning.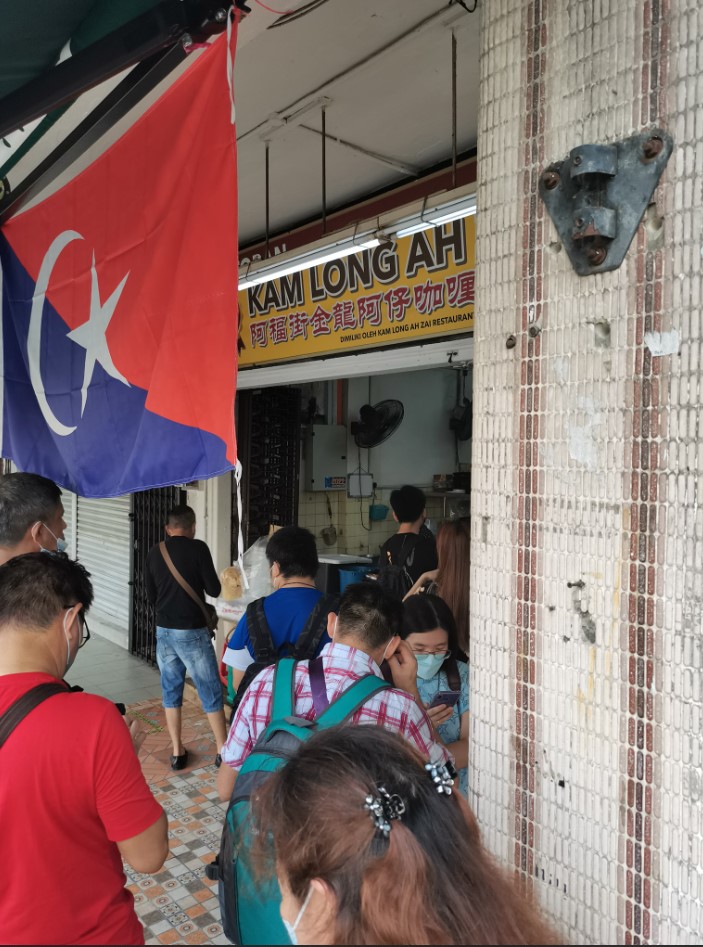 However, she gave up after waiting for one and a half hours.
Other Parts of JB
Besides the unique eateries and bakeries tucked in odd corners of JB, 8world News, another Chinese media outlet, noted that business was also thriving at Soon Soon Heng Bak Kut The near KSL mall.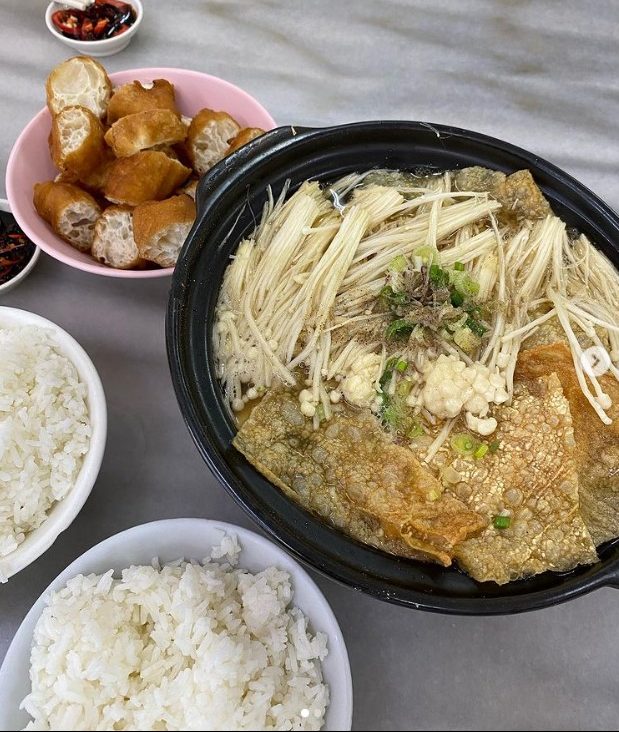 Additionally, it reported that more than half of the shops in KSL mall are open, having apparently tide through the painful drought.
---
Advertisements

---
Better yet, the dim sum restaurant, Caton-i at City Square, is slated to re-open soon too.
View this post on Instagram
Read Also:
Featured Image: Facebook (Shin Min Daily News 新明日报)

Here's why a 4-day workweek might finally really be possible in Singapore soon:
Read Also: