Cryptocurrencies have been around since 2009, starting with the creation of Bitcoin by Nakamoto Satoshi after the disastrous Financial Crisis of 2008.
Unlike physical currency, which is legally tendered by the government and thereby given a fixed and tangible value, cryptocurrencies tend to fluctuate, more susceptible to speculation over its perceived value.
---
Advertisements
---
Governments recognise and acknowledge its existence.
The Biden Administration recently proposed that the Federal Reserve should regulate stablecoins for both coin issuers and digital wallets; Canada has allowed cryptocurrency to be used to buy goods and services online or in stores that accept them, only regulating them under provincial security laws; Australia is leading in terms of implementation of cryptocurrency regulations.
On 13 May, Singapore's High Court set a new precedent in Asia as it issued a court injunction to stop any potential sale or ownership transfer of a non-fungible token (NFT) in a purely commercial dispute.
The Court Injunction on a Prized NFT
In layman's terms, an injunction is a court-ordered remedy awarded to a claimant to restrain a defendant from doing a certain act.
The court injunction is significant in this case as it seeks to protect an NFT, which implicitly acknowledges its value as a legal asset, and recognises that there is a rightful claim and ownership to said asset.
According to the court documents, the High Court's injunction protected a unique Bored Ape Yacht Club (BAYC) NFT, No. 2162.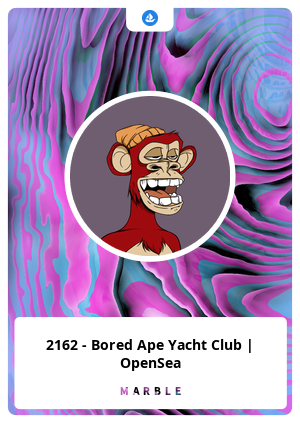 For context, BAYC NFTs is a limited collection of NFTs, of apes wearing various expressions and differing accessories, and there are only 10,000 of them in this world.
---
Advertisements
---
They are highly coveted and perceived as status symbols, with some allegedly owned by celebrities such as Jimmy Fallon, Madonna, Eminem, and Justin Bieber.
Recently, it was made known that Jay Chou once possessed a BAYC NFT, though it was stolen from him in a phishing theft.
To give a measure of how much it's worth, it recently hit a record-high floor price of £350,000 (S$600,600). Per piece.
BAYC No. 2162 is said to be particularly rare as it is the "only one wearing a beanie and has a jovial expression", plus the fact that "it was a 'virgin ape' which has not been fed the mutant serum".
And yes, that is the actual description of the NFT, and your guess on what it's trying to insinuate is as good as mine.
Although the plaintiff's name was redacted in the court documents given to The Straits Times, Singapore Court's website showed that the plaintiff was a Singaporean man by the name of Janesh Rajkumar.
Mr Janesh was fighting to repossess the NFT, which he had used as collateral for a loan from "chefpierre", whose real identity beyond his metaverse personality is unknown.

Mr Janesh claimed that he is the rightful owner of the NFT and that "chefpierre" had taken it away from him by wrongful means.
What Happened Between Mr Janesh and chefpierre?
First and foremost, Mr Janesh purchased the NFT with the intention of keeping it for himself.
However, due to BAYC's No.2162's high monetary value, Mr Janesh would often use it as collateral to borrow cryptocurrencies on a community platform called NFTfi.
Whenever he entered loan agreements, he would make sure to specify to the lenders that he was not willing to relinquish ownership of the NFT and would make full repayment of the loan to get the token back.
In essence, the NFT was the fixed deposit; an insurance to guarantee that Mr Janesh would uphold his end of the agreement.
Should Mr Janesh find himself unable to repay the loan before the deadline, he would always inform the lender, who should give him reasonable extensions of time for repayment.
---
Advertisements
---
In the loan agreements, he also explicitly stated that the lender should never use the "foreclose" option, which would allow the lender to take ownership of the NFT if the repayment was not made in time.
Join our Telegram channel for more entertaining and informative articles at https://t.me/goodyfeedsg or download the Goody Feed app here: https://goodyfeed.com/app/
Prior to this incident, Mr Janesh successfully borrowed and paid back numerous cryptocurrencies loans while using the NFT as collateral.
The only notable difference between "chefpierre" and the lenders Mr Janesh typically dealt with was that the previous lenders were ranked highly by the NFTfi's system for having good reputations.
On the other hand, Mr Janesh decided to borrow a loan from "chefpierre" on 6 January 2022 because the latter offered favourable terms for loans and appeared to be a reputable lender who had a substantial sum in tokens and NFTs.
The first loan agreement went well.
---
Advertisements
---
Later on 19 March, Mr Janesh borrowed another sum from "chefpierre" again, but subsequently asked for a time extension to repay the loan in full.
The two parties then began discussing the terms of a third load, which eventually led a consensus where "chefpierre" would refinance that 19 March loan, with Mr Janesh agreeing.
However, "chefpierre" then went back on his words.
Not only did he refuse to lend the additional sum to Mr Janesh, but he also threatened to use the "foreclose" option to seize the prized NFT if the 19 March loan wasn't fully repaid by 5am on 21 April.
The sudden change of terms meant that the Singaporean had under seven hours to repay the loan. 
---
Advertisements
---
Needless to say, he didn't manage to scrounge up the necessary cryptocurrency in time, considering how he was on the verge of entering a third loan agreement with "chefpierre".
Hence, "chefpierre" took ownership of BAYC No.2162, despite Mr Janesh's specification that the "foreclose" option should never be on the table.
Mr Janesh eventually repaid his part of the loan, but "chefpierre" returned the money and blocked him, effectively stopping the Singaporean from making further repayments.
Court documents show that "chefpierre" has since listed BAYC No. 2162 for sale on Opensea, an online NFT marketplace.
The High Court's Verdict
Law firm Withers KhatterWong, the representative of Mr Janesh, said in an 18 May press release that the High Court's injunction recognises NFTs as an asset.
---
Advertisements
---
The aforesaid BAYC NFT has since been taken off OpenSea.
Who could have thought a digital asset of a bored ape image could reach the ears and eyes of the High Court? 
Mr Janesh wasn't monkeying around, that's for sure, because he won the case and gave his digital assets irrefutable legitimacy.
This court-ordered remedy comes after a recent landmark ruling in the United Kingdom court, which recognises NFTs as "legal property" as well.
In that specific UK case, the court granted an injunction to freeze two NFTs that were stolen from a lady's digital wallet in January this year, which was later found in the possession of another two digital wallets.
---
Advertisements
---
Read Also:
Featured Image: Shutterstock / mundissima