When it comes to tough love, Asian parents take first place when it comes to their children.
And Jacky Wu, the Taiwanese host that all 90s kids love, is no different.
Here's what's going on in Taiwan while we all grapple with the fact that unvaccinated people (by choice) will be facing more consequences here.
Jacky Wu's Son, Ricky Wu, Caught For Drug Use
On 26 Dec 2021, Ricky Wu, Jacky Wu's son, was caught by policemen for smoking marijuana outside a Taipei nightclub.
He was chatting with his friends when policemen patrolling the area smelled the cannabis off him.
A rapid test confirmed the police officers' suspicion and he was arrested on the spot, according to ET Today.
Ricky Wu said he smoked a joint that his friend had passed to him but did not know that it contained cannabis.
Jacky Wu Asks for Heavier Sentence for His Son After He Was Arrested for Drug Use
An influential individual, Jacky Wu could've pleaded for leniency on his son's behalf or worked through his connections.
However, he decided to go the opposite direction instead.
On the same day, Jacky Wu wrote on his Facebook page apologising for his son's actions.
"When the child misbehaves, it's the father's fault."
He went on to ask the judge to impose a heavier sentence on his child, saying that the "most unforgivable mistake" is foolishness.
This isn't the first time Ricky Wu had caused trouble for his dad.
Join our Telegram channel for more entertaining and informative articles at https://t.me/goodyfeedsg or download the Goody Feed app here: https://goodyfeed.com/app/
Threatened To Bomb City Hall
In the days before COVID-19, terrorists and bombings were a huge concern for countries all around the world.
To Ricky Wu, however, it was an opportunity to crack a joke with some friends.
---
Advertisements
---
He threatened to bomb City Hall and was questioned by the Taiwanese police.
In the end, he claimed that he was "cracking an inside joke" with friends on Instagram.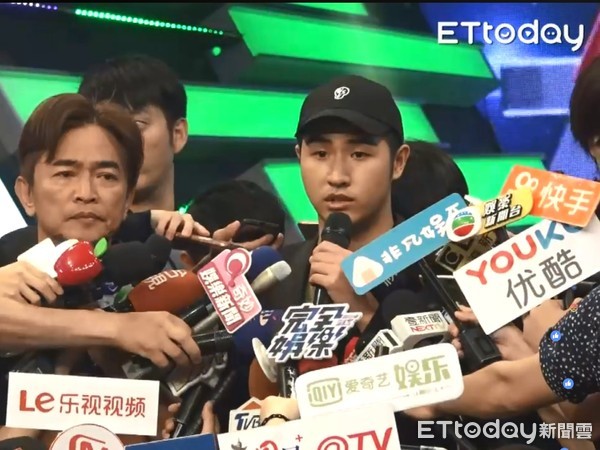 Ultimately, the Wu father-son duo came out to make a public apology in a press conference on 20 Aug 2018.
Back then, his son was spotted smirking and even correcting his father's English during the apology press conference.
As for whether Ricky Wu would learn his lesson this time, no one knows too.
Read Also:
Feature Image: ET Today
---
Advertisements
---
---
A new virus has been identified in China, and it's infected 35 people. Would it be the next COVID-19? Watch this and you'd know: