---
Advertisements

---
In hot and sunny Singapore, when the lightning risk alert is turned on, we refrain from heading into the open to prevent getting struck by lightning. 
However, sometimes we rely on judgement and only head out if we see a severe thunderstorm. It is better to be safe than sorry.
In other parts of the world, the weather conditions are even more unrelenting and unforgiving. From typhoons that shut down schools in Hong Kong to severe heat waves that plagued Europe and Asia over the summers, I am starting to think nature is out to kill everyone. 
You may think snow is fluffy and fun from the foamy snowfall we had at Christmas Wonderland or Tanglin Mall, but it can be threatening in the real world. 
Snow storms are no different than the thunderstorms and heat we are used to in this part of the world. 
Hawkeye Actor Jeremy Renner was hospitalised after a "weather-related" accident while ploughing snow at his Lake Tahoe home. He is described as being in a "critical but stable" condition. 
Initial reports state that he had suffered "extensive injuries" from the accident. 
What Happened to Jeremy Renner?
According to TMZ reports, Renner was involved in a freak accident with his snow ploughing machine called the Snowcat on 2 January 2023.
He was ploughing snow as there had been a winter storm over the New Year's weekend in Lake Tahoe.
The accident occurred near his home as he likely cleared the driveway to make way for vehicle access. 
Renner's representative told TMZ that Renner had suffered blunt chest trauma and orthopaedic injuries from the accident and has since undergone surgery on 2 January 2023. However, new reports mention the need for a second surgery to treat his extensive injuries. 
According to his neighbour's inside scoops, his Snowcat machine had run over his legs, which caused him to lose a lot of blood. 
View this post on Instagram
Renner had previously shared clips of him using the Snowcat machine on his social media. His neighbours were shocked as they thought there were many safety features put in place and should not have rolled over Rener.
His neighbour, a doctor, applied the tourniquet to prevent additional blood loss while waiting for the paramedics to airlift him to the nearest hospital.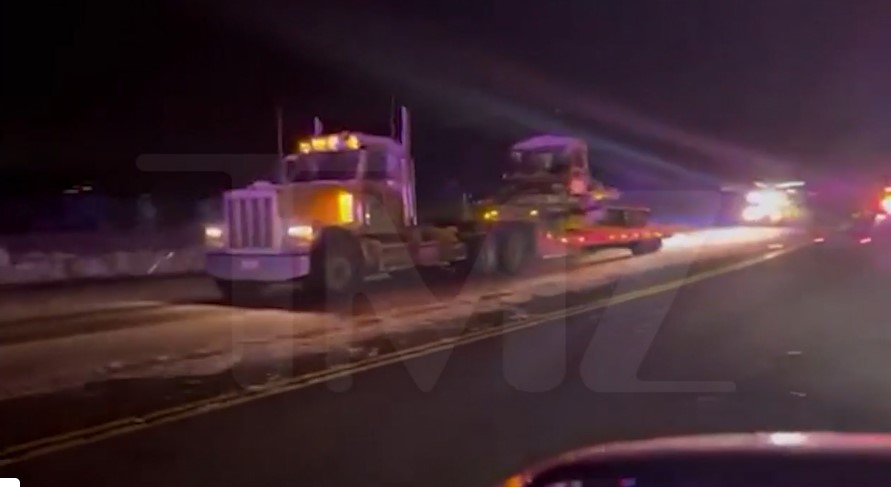 His Snowcat has since been towed away by local authorities for investigations. 
His family has yet to publish a statement about this accident. 
Join our Telegram channel for more entertaining and informative articles at https://t.me/goodyfeedsg or follow us on Twitter : https://twitter.com/goodyfeed
Lake Tahoe's Weather Conditions
Lake Tahoe is located in the state of Nevada in the United States. 
Snowfall can get extreme during this time, with over 400 inches of snow falling over the area in one winter season. 
Renner has previously shared images of the snow left behind by past snow storms in Lake Tahoe. 
Lake Tahoe snowfall is no joke #WinterWonderland pic.twitter.com/6LBG9DsLAU

— Jeremy Renner (@JeremyRenner) December 12, 2022
---
Advertisements

---
Snowfall has been so tall it even covered cars completely.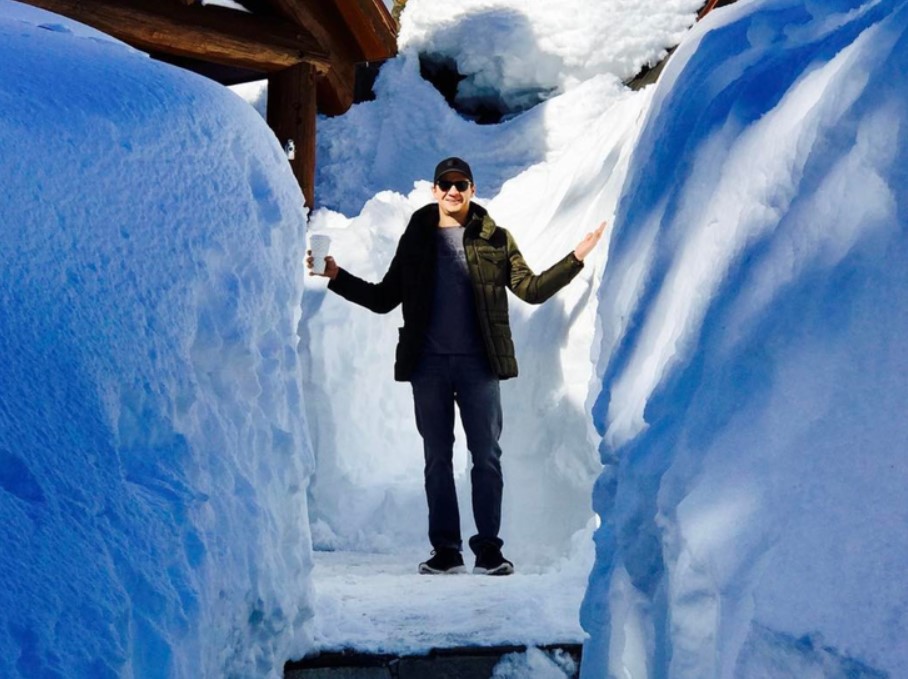 This image shows him standing next to the accumulated snowfall. He is 1.75m tall, yet, the snow is still towering over him. I am getting a brain freeze looking at this image alone.
The year has only just started, everyone. Stay safe. 
Read Also:

Fresh grads, you don't need any experience to earn up to $4,200 with this "secret":
Read Also: